Summary: Are you stuck with the errors such as, "video is unplayable 0xc00d36e5", "0xc00d36e5 error in windows 10", and "how to solve 0xc00d36e5" while trying to play video files? Do not panic, there are ways to overcome the error code 0xc00d36e5 in Windows and make your videos playable again. Read on to learn more.
'My MP4 video files are not playable in Windows 10 giving error code 0xc00d36e5.' I tried various things, but nothing helped. Please suggest.'
Do you keep getting error code 0xc00d36e5 as above while trying to play your videos in Windows Media Player?
Error code 0xc00d36e5 is a common problem with Windows 10 users. Messages like 'Can't Play. Item is unplayable, please reacquire the content. 0xc00d36e5 Send feedback.' pop up when you try to play or edit videos in Windows Movie Maker.
Are you stuck with the errors while trying to play video files such as "video is unplayable 0xc00d36e5", "0xc00d36e5 error in windows 10", and "how to solve 0xc00d36e5"?
Do not panic, there are ways to make your videos playable and overcome the error code 0xc00d36e5 in Windows.
Why are your videos giving error code 0xc00d36e5?
Before moving on to fixes of error code 0xc00d36e5, we need to first understand what is probably causing this error.
Probable reasons for fault code 0xc00d36e5:
Your system files are not properly configured
Windows registry corruption
Video file is not compatible with the media player
Video itself is corrupt
Corruption in the storage drive
Incomplete video file download
Quick fixes to resolve error code 0xc00d36e5
Convert your video file to another supported format: Choose any of the online converter tool like Stellar Audio Video Converter to do this task. Now check if the issue remains or else resolved.
Play your video in another media player: May be the Windows Media Player you are using does not have the supported video codecs required to play the video file. Try playing your video in QuickTime or VLC Media Player.
Change Windows video editing: If the error code 0xc00d36e5 occurs in Windows Movie Maker, use another Windows video editing tool like Photos App.
Have you tried all the above quick fixes and still unable to play the videos? Then you can Fix error Fault Code 0xc00d36e5 using Stellar Repair for Video.
Are you sure your video file is not corrupt? It might be possible the fault code 0xc00d36e5 is due to some sort of corruption in the video file. A third-party repair tool, Stellar Repair for Video assures that the video becomes playable by overcoming the error.
Whether it is dashcam, DSLR, digital camera, or drone camera video, Stellar video repair fixes error code in videos from any source. It repairs corruptions in video frames, header, and movement of video, etc., fixing 'video cannot be played' errors.
Do you want to take the manual approach to fix code 0xc00d36e5?
You can try the following manual methods. But please note that these methods are tedious and do not guarantee to fix the error.
Quick fix for error code 0xc00d36e5
Use VLC Media Player to repair video
Start your PC into Safe Mode
Run an SFC scan and DISM command
Perform Clean Boot your PC
Use VLC Media Player to fix fault code 0xc00d36e5
Open source VLC Media Player can fix minor corruptions in video files. Try to use this feature to fix the fault code 0xc00d36e5.
How to fix fault code 0xc00d36e5 in VLC Media Player: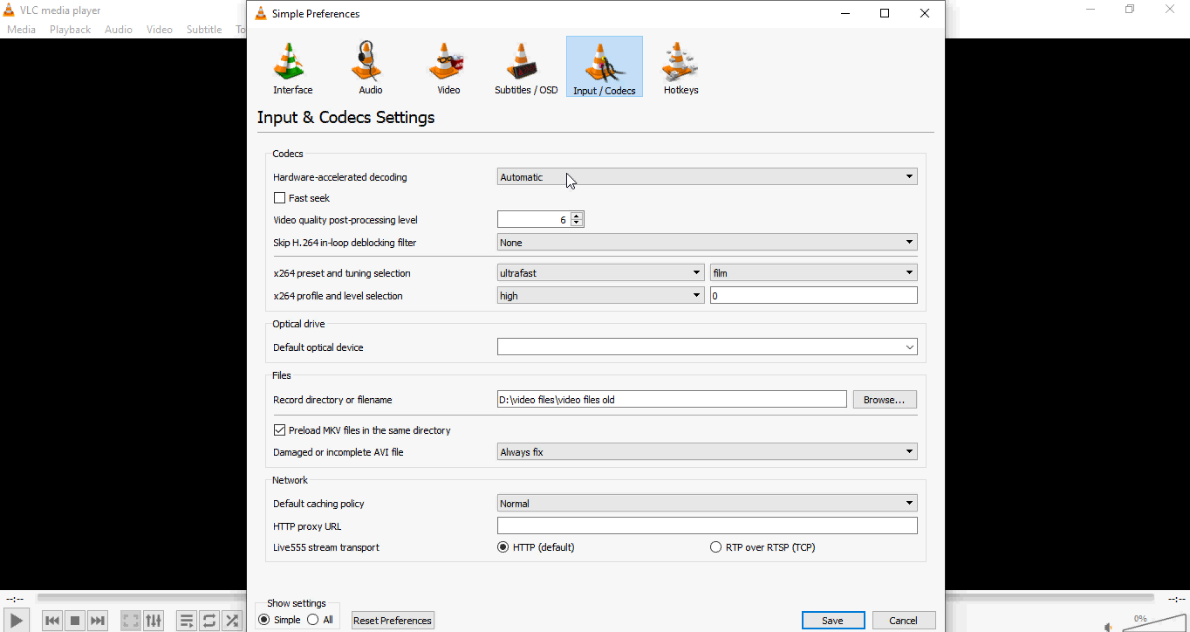 Go to Tools on the main interface of VLC player
Select Preference
Click on the Input & Codecs
Choose Always Fix
Click on the Save
Check if the video is playing in media player.
Start your PC in Safe Mode
Windows in Safe Mode uses limited files and drivers. If the fault code 0xc00d36e5 is because of default computer settings or drivers, your video should play in Safe Mode. If the video is still not playable, it means the system settings and drivers are not the culprits.
How to Restart Windows 10 in Safe Mode?
Open Settings in Windows 10
Select Update & security>Recovery
Under Advanced startup, select Restart now
After the PC restarts to the Choose an option screen, follow Troubleshoot > Advanced options> Startup Settings > Restart
After your PC restarts, Select 4 or F4 to start PC in Safe Mode
Run sfc scan and DISM command
Run SFC scan and DISM command to rule out if any corruption on your video files is causing the issue.
How to run sfc scan: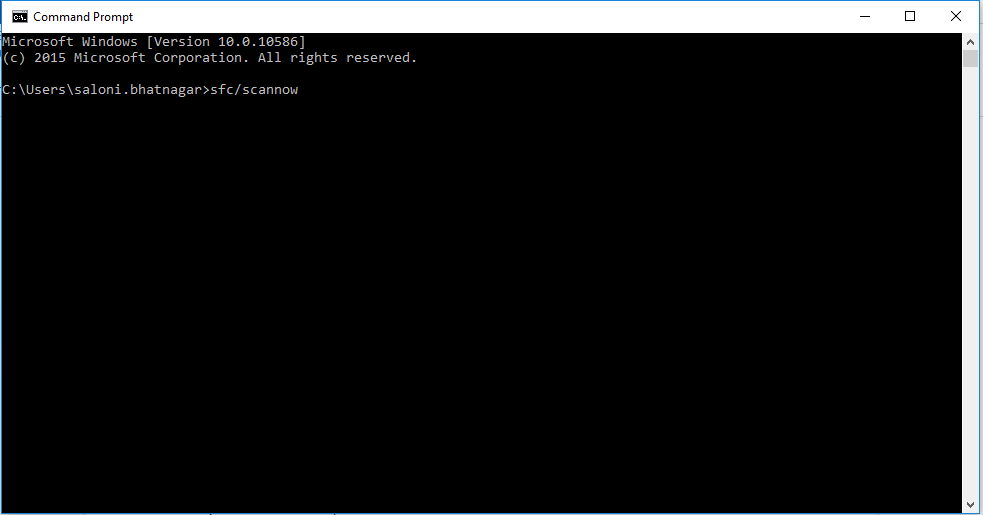 Type CMD in Windows Search box and right click on CMD
Select Run as Administrator
Open the command prompt, type sfc/scannow and Repair and scanning process begins.
Restart your computer
Open your video in Windows Movie Maker or Photos App, it should play now. If the problem remains, then run the DISM command.
Follow below steps to run DISM command: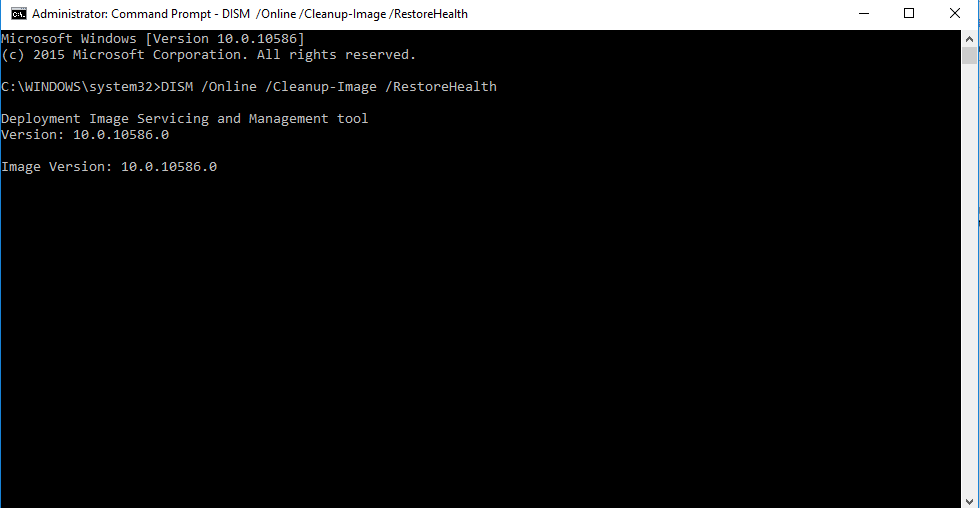 Press Windows + X
Select Command Prompt (Admin)
Type the following command line: DISM /Online /Cleanup-Image /RestoreHealth
Press Enter to start run the program. This may take about 10 minutes to complete. Once the process finishes, do not close the command prompt window.
Restart your PC
Run again the SFC scan.
Now check if this was able to fix fault code 0xc00d36e5 in Windows 10.
Perform Clean Boot on your PC
Did you recently installed an anti-virus or other handy add-ons on your PC? It may be possible they are causing software conflict on your PC leading to error code 0xc00d36e5.
The solution is to either uninstall the third-party application, which you may not prefer or Clean Boot your system.
Clean Boot detects and fixes the applications running in the background that are not allowing your videos to play.
How to Clean Boot your Windows PC:
Log in as an administrator on your PC
In Search tab type msconfig and press Enter to launch the System Configuration Utility window
Click on General >Selective Startup. Uncheck Load Startup Items box and check Load System Services and Use Original boot configuration box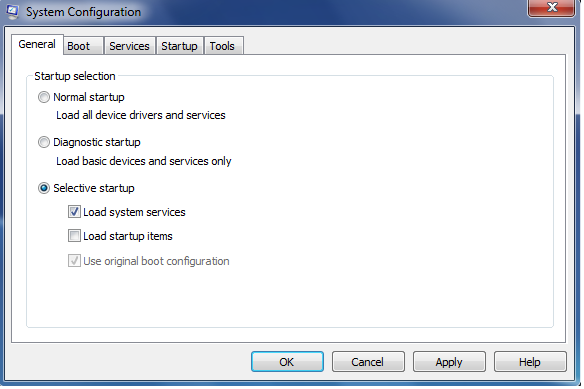 Select Services tab. Choose Hide All Microsoft Services check box at the bottom. Click on Disable all
Click Apply/OK and restart the computer
Wrapping Up
Manual methods may fix fault code 0xc00d36e5 problem in Windows PC. For an easy, efficient and simpler solution, rely on Stellar Repair for Video tool to fix the error code. The video repair software is secure, fast, and already trusted by over millions of users to make their videos perfectly playable.
How did you resolve your Fault Code 0xc00d36e5 issue? Do not forget to share with our readers.