How to Recover Deleted Files from RAID 0, 5 and 6
Summary: Did you accidentally delete some critical files from your RAID storage? Are you not able to find them in backups? Then use Stellar RAID data recovery software to immediately get back your lost and deleted files from RAID 0, RAID 5, and RAID 6 arrays, NAS storages, and servers.

Redundant Array of Independent Disk (RAID) is a logical arrangement of two or more physical disks that appear as a single drive volume to the OS. Once a RAID array is configured, you can use the RAID volume as any other hard drive volume to store your data.
A RAID array provides either redundancy (data protection against disk failure), or faster read/write speeds or both. But RAID is also susceptible to data loss due to reasons such as human errors, software failure, power outage, impending RAID drives, etc.
According to a report by PCWorld, human errors account for more than 70% data loss cases. And accidental deletion is one of the most common. Sometimes virus and malware infection also delete files from the attached system storage.
Steps to Recover Deleted Files from RAID Volume
If you have lost a business-critical document or some important file from a RAID 0, RAID 5, or RAID 6 array due to any of the aforementioned reasons, follow this 2-Step instructional guide to get deleted files back from a RAID volume quickly.
Step 1: Minimize the RAID Usage
By minimizing the RAID array use, you can significantly improve chances of getting back deleted file from a RAID volume. However, if you continue to work and use RAID, they may end up losing deleted files permanently—beyond recovery.
That's because continued usage overwrites the deleted files.
Step 2: Install and Use a RAID Recovery Software
A powerful RAID Recovery software such as the Stellar Data Recovery Technician can help you get back deleted files from a RAID 0, RAID 5, and RAID 6 array in a few clicks. This specialized data recovery software is equipped with advanced RAID recovery algorithms that help you to recover data from a damaged or corrupt RAID.
The software can intelligently reconstruct a broken or damaged RAID 0, RAID 5, or RAID 6 array for data recovery—even when you don't know or remember the RAID parameters.
Follow these instructions to restore deleted files from a working RAID volume quickly:
1. Download Stellar Data Recovery Technician software and install it on the internal drive of your PC. Do not install the software on RAID volume from where data is lost

2. Now select what files you wish to recover and then click 'Next.'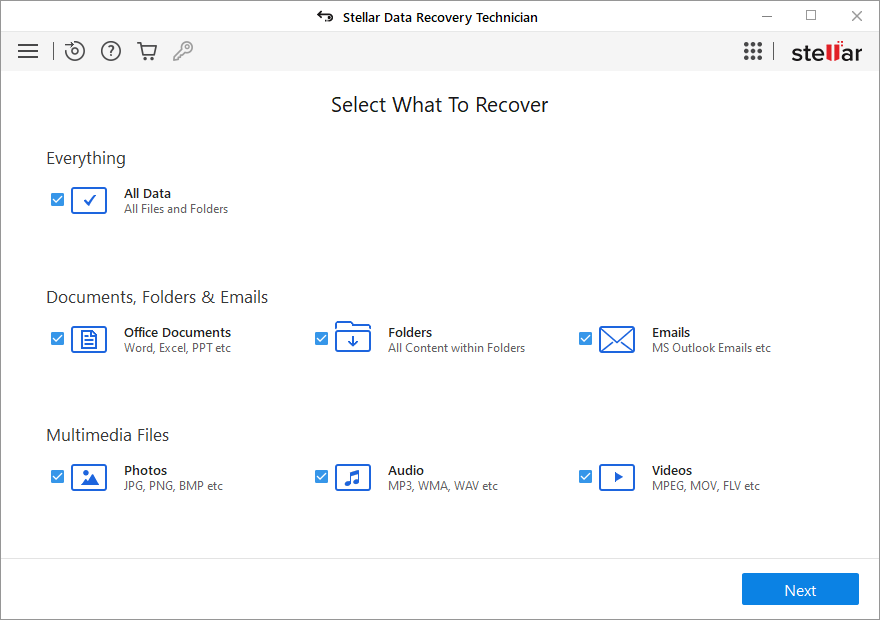 3. Select the RAID volume under 'Connected Drives' and click 'Scan.'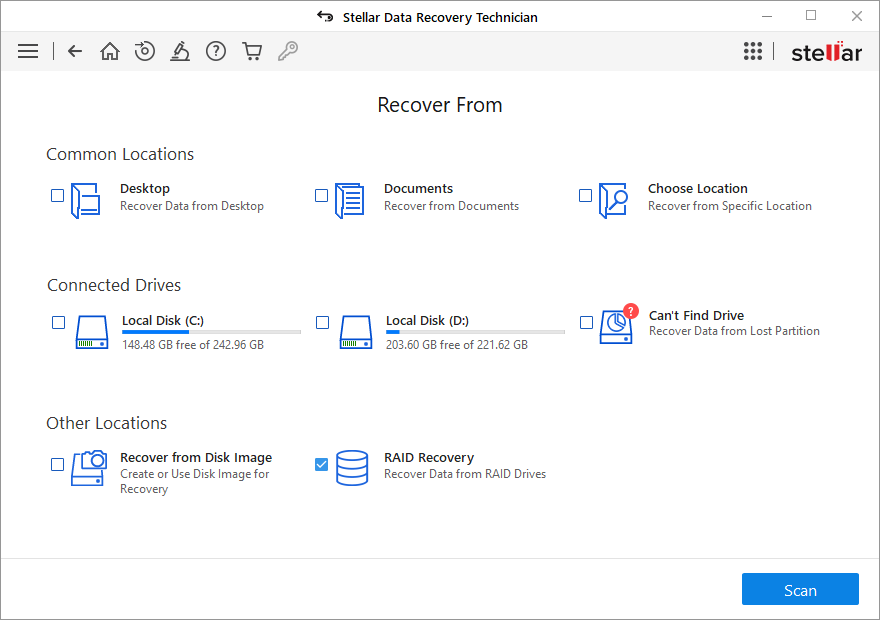 4. Select the desired RAID voulme.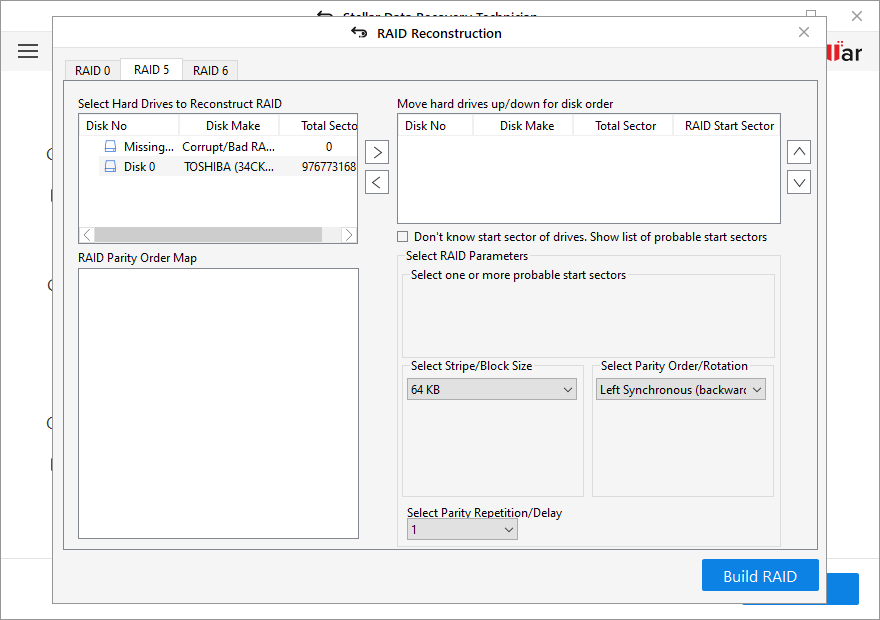 5. After the scan, the recovered files are listed in the left 'Tree View' pane. Click 'Deleted List' tab to view files you accidentally deleted.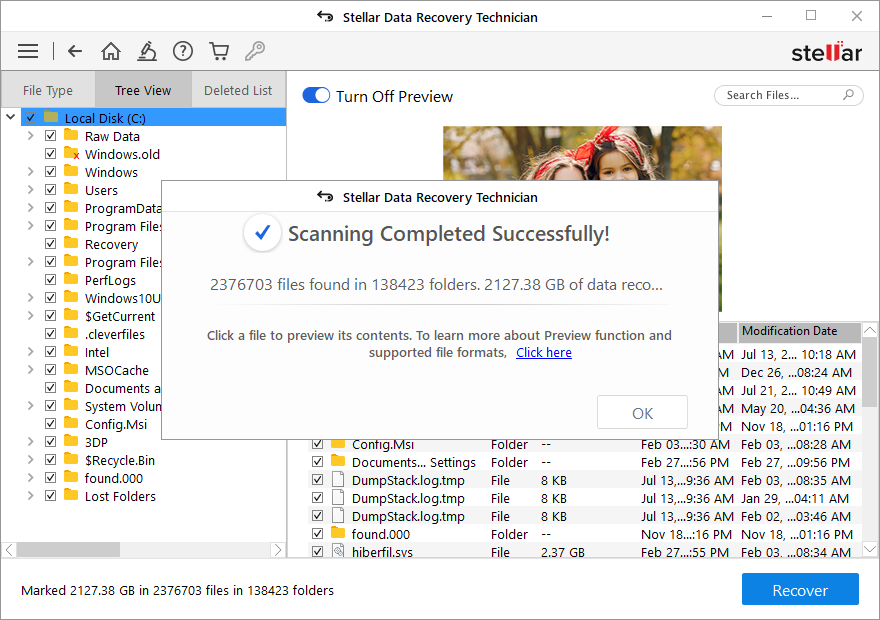 6. If the files you deleted are not listed, click 'Click Here' link at the bottom to begin a deep scan.
7. After the scan, click on a recovered file see its preview. Then select the desired files and click 'Recover.'
8. Click 'Browse' and then choose a save location.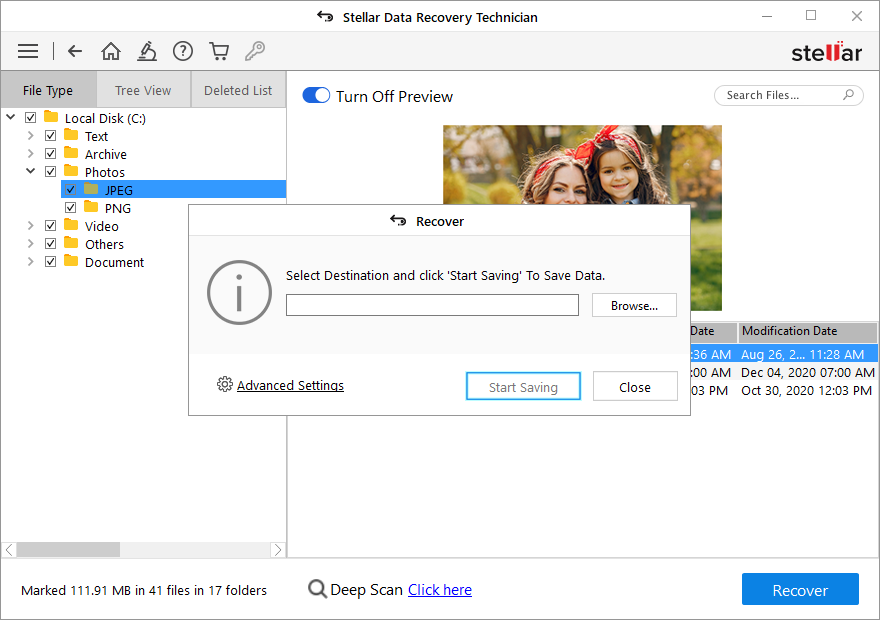 9. Click 'Start Saving'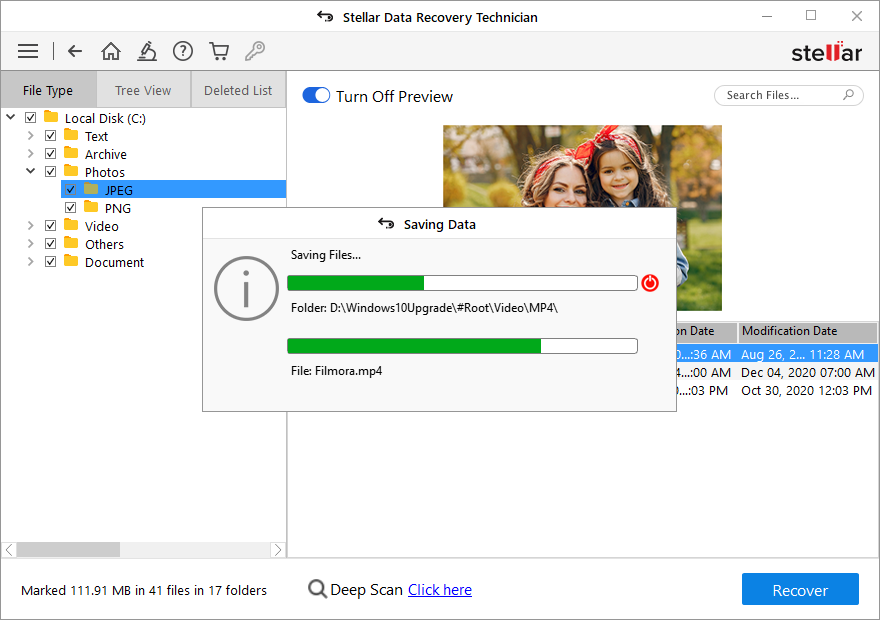 10. That's it. Once files are recovered, restore them back to their original location on your RAID volume.
NOTE: In case of RAID array is inaccessible, i.e., damaged, corrupt, or broken, follow this RAID recovery guide.
Conclusion
Keep a regular backup of your RAID data to stay protected against data loss due to accidental deletion and RAID failure. A RAID array is a sophisticated storage setup, and hence, is susceptible to failure and data loss due to reasons such as human errors, abrupt shutdowns, power failure, malware or virus infections, bad sectors, etc.
Keeping a regular backup keeps your RAID data safe from all kind of data loss situations. However, when a backup isn't found or required, files are not available in the backup, immediately install and use Stellar Data Recovery Technician to get back deleted files from a RAID array.
This innovative RAID recovery software can get back deleted files from a RAID 0, RAID 5, and RAID 6 arrays even when the RAID is damaged or gets corrupt.