You want to preserve the best moments of your life. What could be a better way than to create webcam videos?
Webcams are popularly used to make handy videos for both personal and professional purposes. If you work remotely, you may use webcam for video conferencing and training distant learners, or for sharing videos on YouTube, Instagram, Facebook, and Tumblr etc.
However, mishaps can occur anytime. You may accidently delete the videos or suddenly discover one day that your precious videos are missing from the drive.
Usually stored in internal or external hard drive, webcam videos can get lost due to accidental deletion, virus infection, formatting of the drive, sudden power cut, or computer crash.
If you have lost any such important webcam videos, read on this post to know how to recover them, irrespective of the type of webcam you use.
How to recover lost videos from Webcam?
A webcam video recovery software is the only way to restore lost or deleted webcam videos from internal or external drives. However, before moving to a software solution, check for the below:
Do you have a backup?
Recover from Backup. If you have created backup of webcam videos in a drive, Cloud, or external media, recover from there.
Did you recently delete webcam videos?
Recover from Recycle Bin. Look for the videos in your Windows Recycle Bin. Deleted files remain in the Recycle Bin for 30 days.
Did you access the missing webcam video recently?
Recover via Quick Access. If you have recently accessed or modified the missing webcam videos, they may be present in Quick Access. In Quick Access window, under 'Recent Files' find and save your webcam videos again.
How to recover webcam videos with a recovery software
Use a software that recovers videos from webcam devices and restores videos without losing their original quality. From the several software available online, always select the one that can recover videos from any hard drive or storage media. Along with this, ensure it is safe and secure to download, free from malware or virus.
A popularly used Stellar Photo Recovery recovers webcam videos from formatted and corrupt internal/ external HDDs, USB drives, and memory cards etc.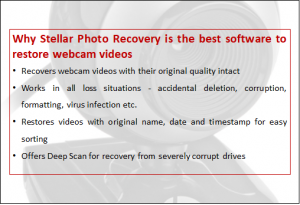 The DIY software recovers videos shot with any brand and type of webcams. It supports recovery from built-in and standalone webcams of all brands such as Logitech webcam, Genius WideCam F100, Ausdom AW615, Microsoft LifeCam HD-3000, Hue HD Camera among others.
Why Stellar Photo Recovery is the best software for restoring Webcam videos?
There are many reasons that make Stellar Photo Recovery the best and most recommended software to retrieve webcam videos from the internal/external hard drive or other media.
Some key benefits include:
Recovers webcam videos with their original quality intact
Works in all loss situations – accidental deletion, corruption, formatting, virus infection etc
Restores videos with original name, date and timestamp for easy sorting
Offers Deep Scan for severely corrupt drives recovery
Steps to recover lost Webcam videos
Launch Stellar Photo Recovery Software
Check in videos in What to Recover Click Next.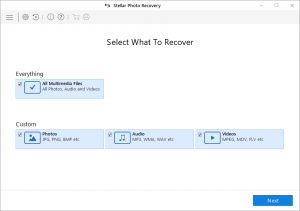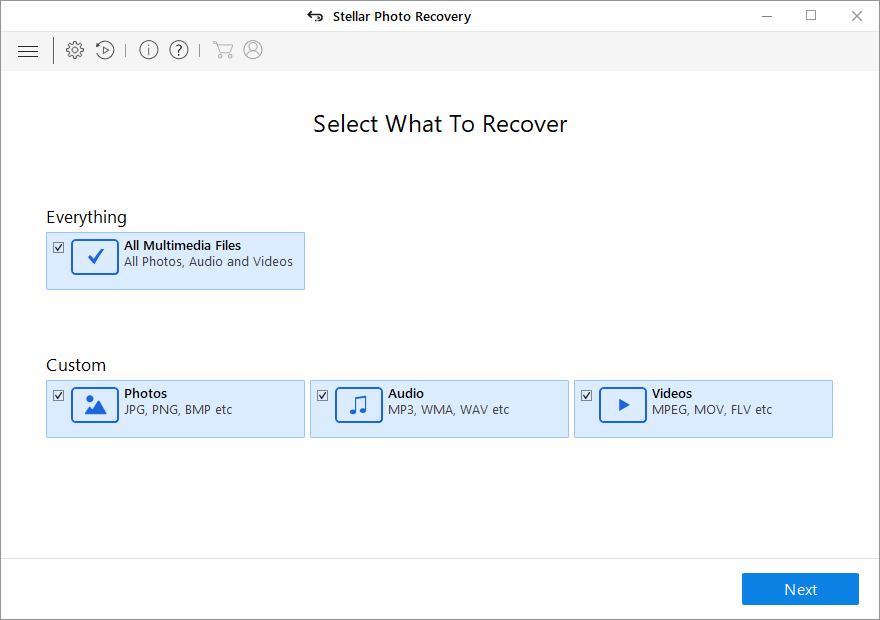 Software home screen to select what you want to recover
Select location from which you want to recover Webcam videos. Click Scan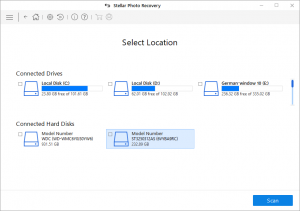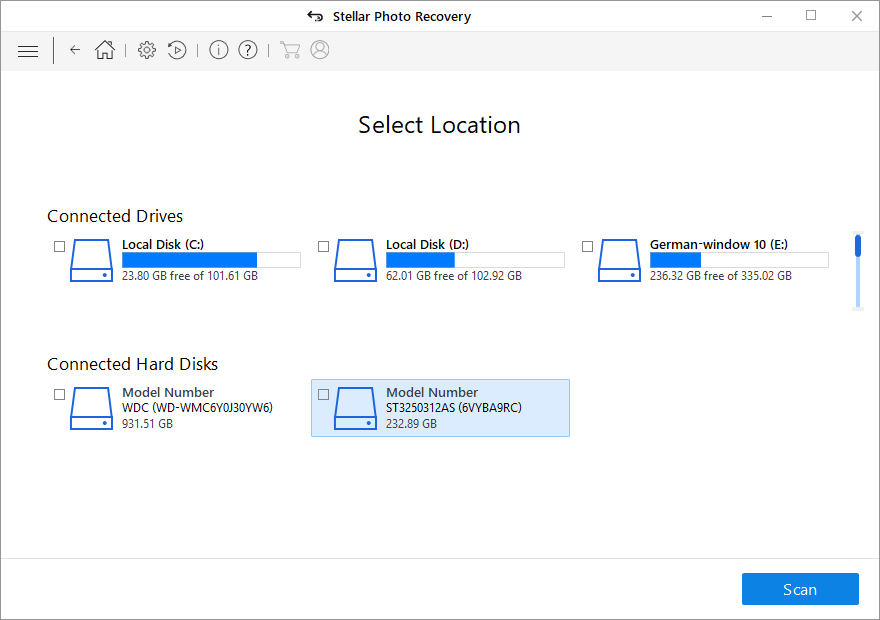 Second screen to select the location from where to recover videos
Scanning process begins. You can stop the process at any stage and resume recovery later.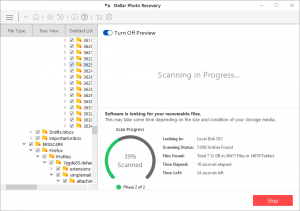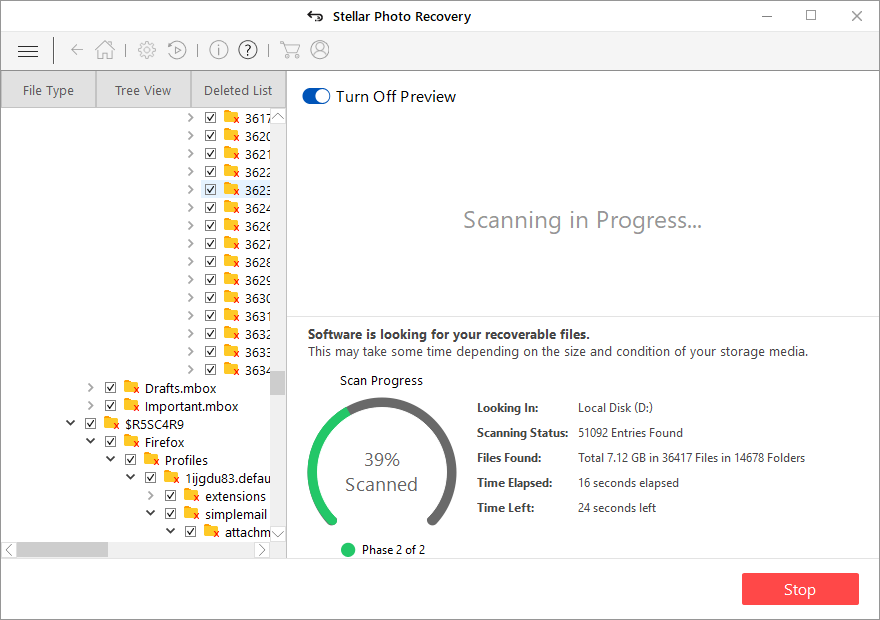 Scanning process
List of found videos appears. Preview them. Click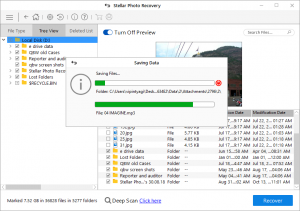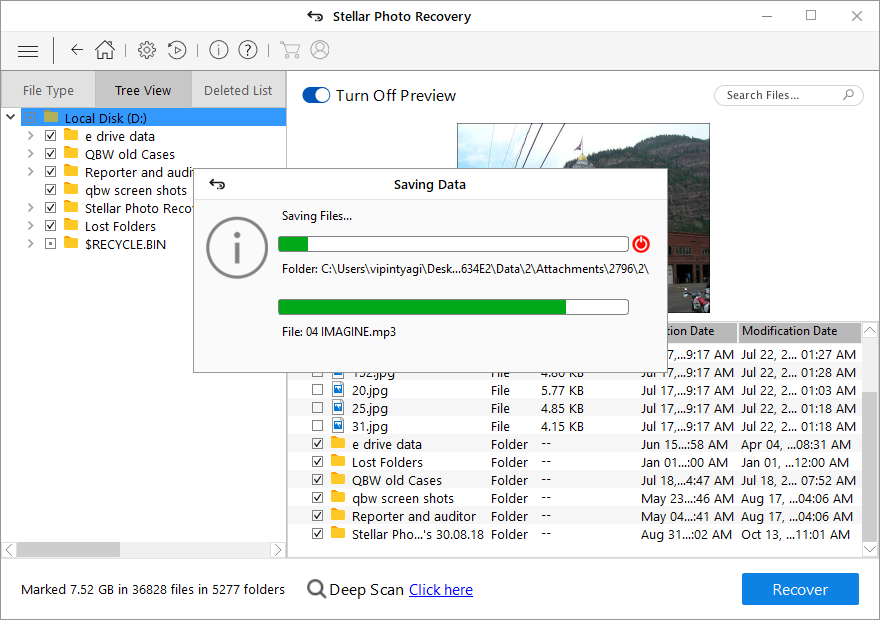 Results of scanning. Preview of found files and recover
Select destination to save the recovered videos. The software saves the recovered files at the chosen destination.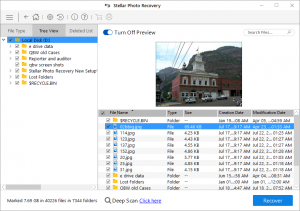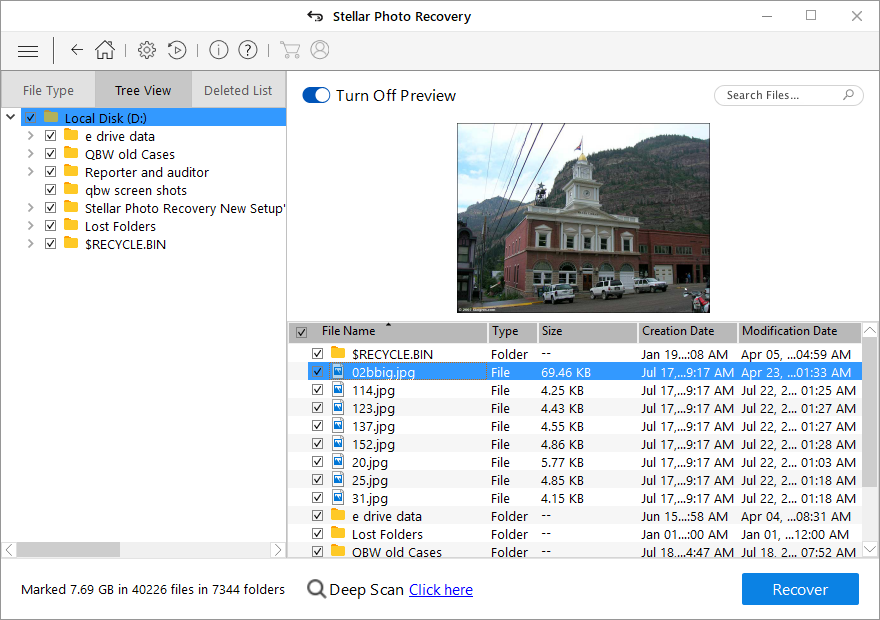 Dialog box to select destination to save recovered files
How to protect webcam videos from loss?
Take timely backups of videos. Save important videos in multiple drives or cloud.
Stop using the drive, from which you'd lost the videos. Overwritten drives have significantly low chances of recovery.
Install a reliable antivirus on your computer.
SAFETY TIPS WHEN USING WEBCAM
Unplug webcam when you aren't using it.
Use webcam camera cover like Eyebloc.
Never click dubious links or attachments in email, social media.
Put a painter's tape or sticky note on camera when not using.
Place webcam anywhere where it doesn't provide important information to the viewer.
Wrapping Up
Webcams are either built-in or attached to computers, laptops, and tablets to capture videos for personal memories and business related content. In any unfortunate incidence of webcam videos loss, use the highly efficient webcam recovery software — Stellar Photo Recovery. Trusted by millions of people, the Stellar video recovery software provides a quick and safe way to recover webcam videos from any drive.