Summary: Did you permanently delete your files using the rm command and now wish to recover them? Don't worry; you're in luck. This blog shares an easy method to retrieve your permanently deleted files by using free Mac data recovery software.

Stellar Data Recovery Free Edition for Mac software can quickly recover the files deleted using the rm command.

Mac computers come integrated with the Terminal utility, which provides a command-line interface to manage, execute, and perform functions. For example, the Rm filename is a command used in the Terminal to delete files permanently. With this method, the deleted files are not saved in the Mac Trash. But, this does not mean that the file is deleted from your system.
The rm command only removes the access information of the file while the actual file remains in the original repository until a new set of data is overwritten on it. Unfortunately, once a file gets replaced by another, then no known technology in the world can retrieve the data for you.
Deleting Files using the RM Command in Terminal
Deleting files is dangerously easy with the rm command. For example, You have a file on the desktop that you want to be deleted. After launching the Terminal, type cd ~/Desktop; this command will take you to the desktop directory. Suppose the file you want to delete is named MyFile.JPG, then run this command:
rm MyFile.jpg

This command will remove the file from your computer without a trace.
With the rm command, you can also permanently delete multiple files at once. If you have several files on your desktop that you want to delete, then you can run the below command:
rm MyFile.jpg MyPro.rtf AGreatNovel.pdf
The rm command is risky because once you delete a file through this command, you cannot retrieve the data from Trash or any other location within the OS. Therefore, it is advised to always keep a backup before attempting to use the rm command.
But Time Machine backups are also known to get corrupted or accidentally deleted. Don't panic if you ever face such a scenario with your backup since free Mac data recovery software can assist you in recovering deleted files.
Free File Recovery on Mac
Stellar Data Recovery Free Edition for Mac software is rated as one of the best software for Mac data recovery by several Mac-oriented platforms. It includes a comprehensive set of functions that allow the recovery of data from critical data loss scenarios. It effectively recovers lost partitions, BootCamp Partitions, deleted Time Machine backups, and even password-protected drives. Below are some features that make it one of the best options for Mac Data Recovery software.
Offers 1 GB Free File Recovery
Recent Big Sur Support is Added
Offer Bootable Media Creation in Pro version
How does Free Mac File Recovery Software works?
(1) Download & Install the software from the below:

(2) Launch the software and select the data type for recovery. You can toggle off the filetypes and toggle on the desired file type for recovery.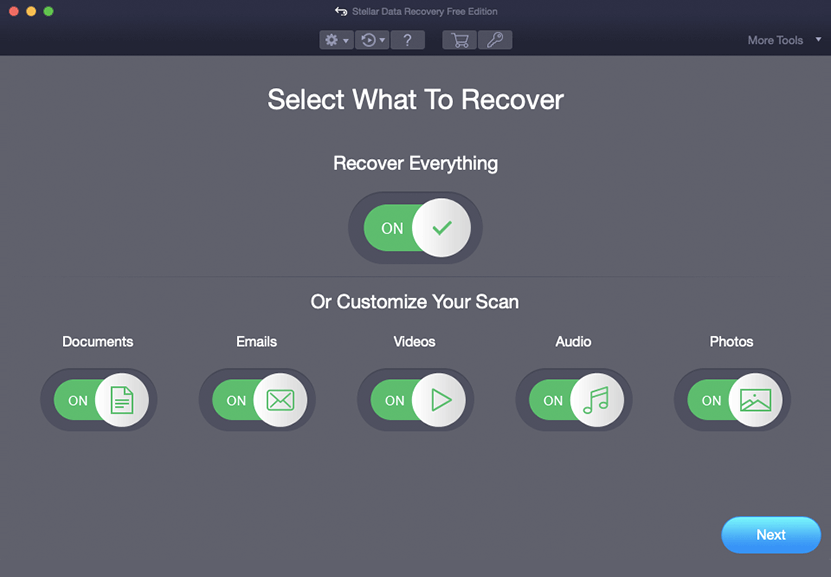 (3) Select the storage medium and toggle on Deep Scan. Allow the software to run the complete scan on your media.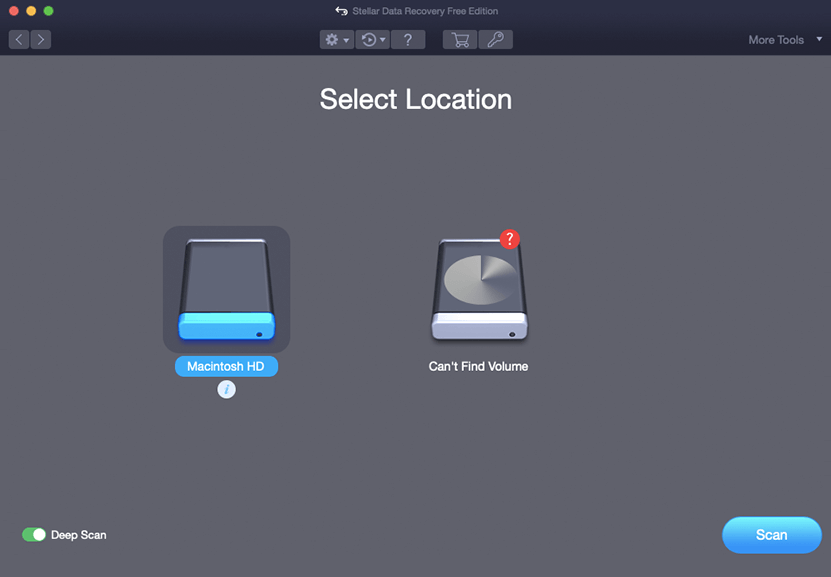 (4) Preview the recoverable files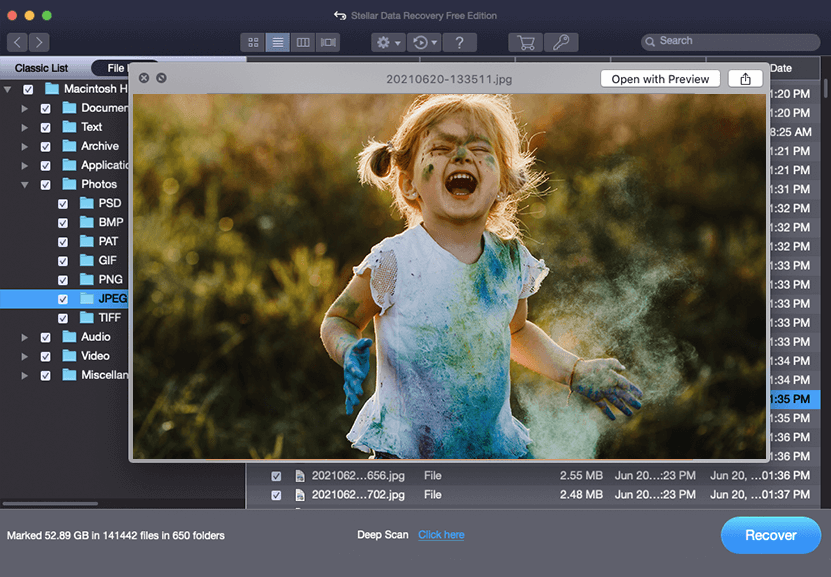 (5) As mentioned above, you can recover files up to 1 GB without any fee.
Upgrade to the Pro version of the software to recover unlimited data from Mac.
Conclusion
It is quite normal to accidentally delete important files through rm command in the Mac's Terminal. In this blog, we have provided resolution for data loss scenarios caused while using the rm command.
Stellar Data Recovery Free Edition for Mac is a useful software that can assist you in recovering data deleted by the rm command.