Summary: Resetting Windows 10 can resolve most issues related to system file corruption, driver issues, or abnormal system behavior. However, a minor mistake may also cause permanent data loss. But don't worry if you have lost data due to Windows 10 reset, because you can recover it by using Stellar Data Recovery software. Download a free trial of Stellar Data Recovery to get started.

'Windows Reset' is often required when you are not able to fix a critical system problem such as severe malware or virus infection. Additionally, resetting Windows 10 can resolve many other issues related to System File corruption, misconfigured system settings, system freezes, frequent shutdowns, or system crash.
You can reset your Windows PC either via settings or advanced boot options – when your system fails to boot.
Steps to Reset Windows 10 Without Losing Data
Method 1: Via Settings Within Windows 10
To reset Windows 10 PC, go to Settings and open Update & Security. The option to reset PC is available Under 'Recovery' settings.
To begin Windows Reset, simply click 'Get Started' below 'Reset This PC' option.
You will see two different options to reset your PC:
Keep my files
Remove everything
'Keep my files' resets your PC to its factory defaults by removing all installed programs and settings but keeps your personal files in folders—such as Documents—intact.
Whereas, 'Remove everything' option permanently deletes everything from your system including all programs, files, folders, and settings.
Therefore, to reset Windows 10 without losing data, select 'Keep my files'.
As soon as you click, 'Keep my Files' option, the reset process starts. You just need to wait for a while until the reset process is completed.
Also, keep the power adapter connected if you are resetting Windows in a laptop to avoid interruption due to low battery.
Method 2: Via Advanced Boot Options
If your Windows fails to boot, you can enter advanced boot options and reset Windows 10 without losing the data. For this, you will need a system recovery disk or Windows 10 installation media.

Simply boot from the media and follow these steps:

By using Installation media
Click 'Next' and then click 'Repair your computer' at the bottom of the window. By using recovery disk
Click the U.S. or your preferred keyboard layout.
Continue to follow these steps:
Click 'Troubleshoot' and then click 'Advanced Options'
Click 'Reset this PC' and select 'Keep my files'
Follow the wizard and reset your PC
INFO: The Advanced boot options menu can also appear automatically when Windows fail to boot.
Data Lost?

Ideally, the 'Keep my files' option should retain your files and folders intact. However, in some cases, you may experience data loss. In such a scenario, immediately download Stellar Data Recovery Professional software and follow these steps to recover your data:
1. Install Stellar Data Recovery Professional on a different volume. Don't install in C: volume to avoid overwriting.

2. Run the software.
3. Click 'All Data' and then click 'Next'.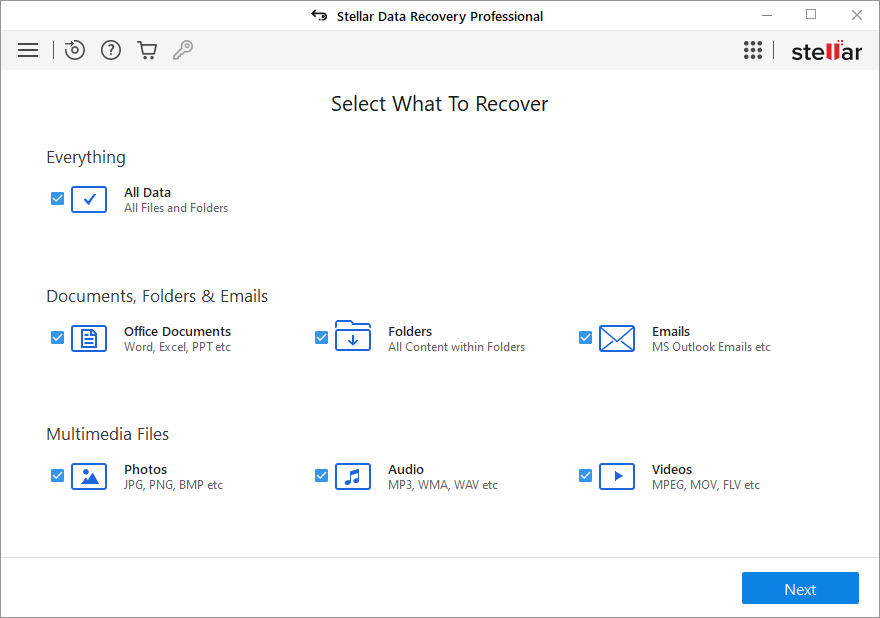 4. Click 'Choose Location' and select your user profile. For instance, C:/Users/sam.willy where sam.willy is the user profile name from where data is lost (Desktop, Documents, Music, Pictures, and videos folders)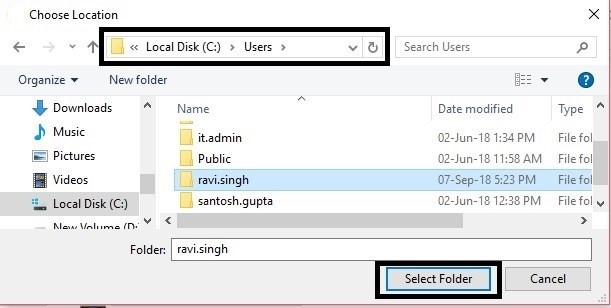 5. Click 'Scan' and wait for the scan to finish
6. After the scan, if the desired files are not found, click 'Click Here' link at the bottom of the software Window to run 'Deep Scan'.
7. After the scan, click on a file to preview it or click the checkbox to select it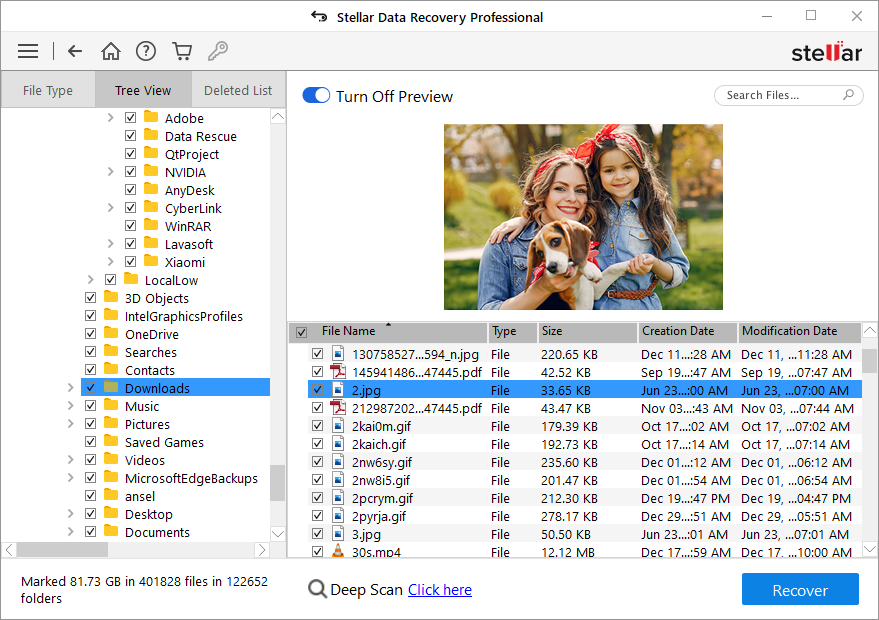 8. After selecting the required files, click 'Recover'.
9. Click 'Browse' and choose a save location on a different volume and then click 'Start Saving'.
The selected recovered data will be saved at your desired location. Later, you can transfer the data to the original folders after resetting your PC.
Conclusion:
Resetting Windows 10 can resolve most issues related to system file corruption, driver issues, or abnormal system behavior. However, you should be aware of PC reset options before proceeding further, as selecting an incorrect option may cause data loss.
But sometimes, even safer reset option such as 'Keep my files' can also lead to data loss if the process is interrupted. Therefore, it's crucial to keep the laptop connected to the main supply while resetting the PC. Besides, you can always rely on Stellar Data Recovery Professional software for all your data recovery needs. Whether the data is deleted accidentally or lost due to drive corruption, the software handles all data loss situation, efficiently.
It can recover data from severely corrupt, formatted, and missing partitions, and monitors the storage drive on the go – saving you from future data loss situation that may arrive due to numerous drive errors.