Summary: Sometimes, users witness an error, called PNP_DETECTED_FATAL_ERROR in Windows 10. This is a Blue Screen of Death (BSOD) error that occurs due to incompatible software or hardware on the system. The error causes the system to restart suddenly, interrupting any work. In worst case scenarios, it may result in data loss. In this post, we've mentioned the solutions to fix this error.
Lost critical data due to PNP_DETECTED_FATAL_ERROR? Download Stellar Data Recovery Professional for Windows to recover the lost data in minutes.

Blue Screen of Death (BSOD) errors, like PNP_DETECTED_FATAL_ERROR can cause multiple issues, such as slow down your PC, make it crash or restart suddenly, and turn your system inaccessible or inoperable.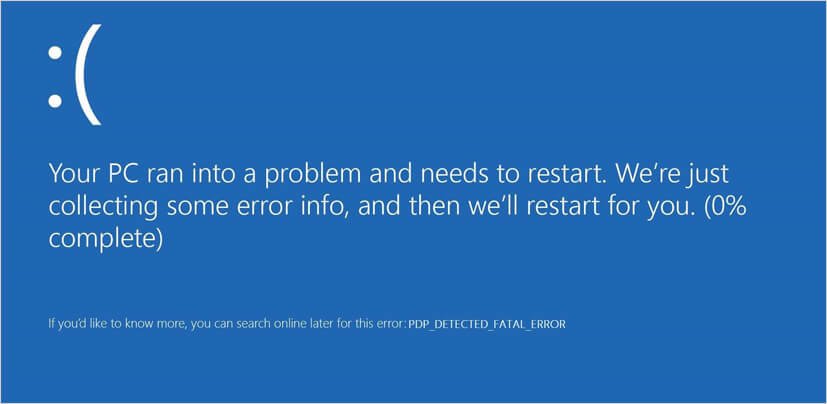 Some users have reported different problems arising due to this error. Let's address some of these issues and explore their solutions.
1. BSOD PNP_DETECTED_FATAL_ERROR
Since this is a BSOD error, the first step should be to run the Windows 10 built-in BSOD troubleshooter on your system. Here's how to run the program on your Windows 10 system:
Open Settings menu and go to Update & Security.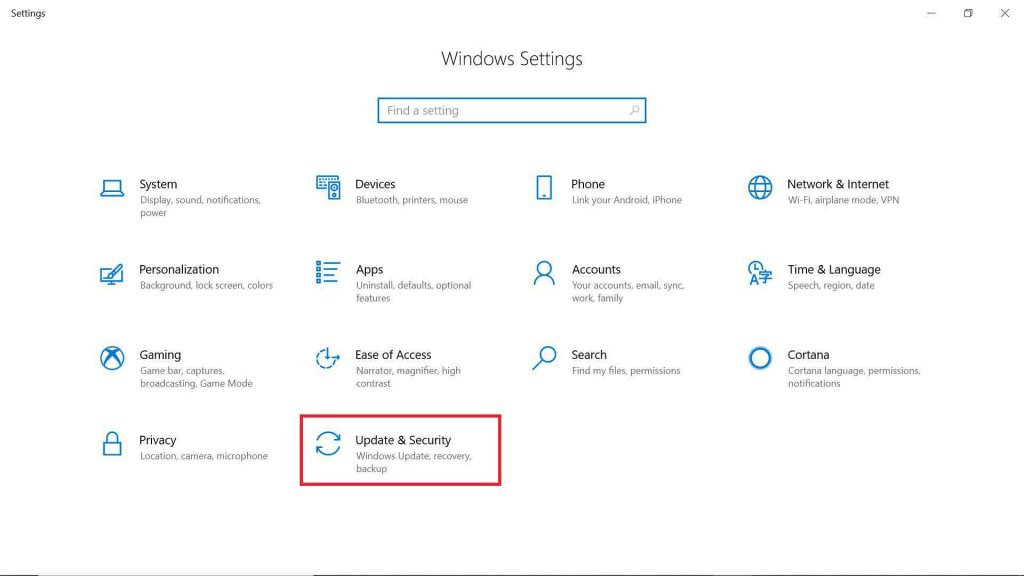 Select the Troubleshoot option on the left pane.
On the right pane, select BSOD and then click on Run the troubleshooter.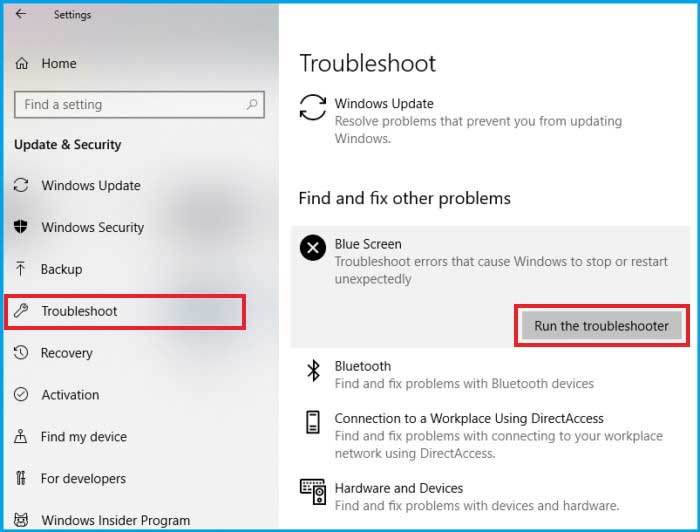 Running the BSOD troubleshooter will help to figure out the underlying cause of this error.
2. PNP Error due to Outdated Driver
The PNP_DETECTED_FATAL_ERROR may also be the result of an outdated driver. Make sure all your system drivers are updated. Follow these steps to update or install a driver. Some users have also reported that the issue is being caused by the Intel DPTF Manager driver. If this driver is causing the issue, roll back the driver to the previous version.
3. Antivirus Causing PNP_DETECTED_FATAL_ERROR
An outdated antivirus can bring about many unexpected errors on your system. Compromised antivirus security of your system should be addressed at the earliest to prevent errors, like PNP_DETECTED_FATAL_ERROR.Surprisingly,some Windows 10 users have reported that the error is being caused by antivirus tools, like Norton, Avira, and McAfee. If you're using any of these software, try uninstalling them and then check whether the error is resolved. Here's how to uninstall an existing antivirus or application on Windows 10.
4. Outdated Windows or an Update Error
A problematic or improper Windows update may also result in this error. You need to check first whether you're using the latest version of Windows. Here's how to make sure your Windows version is up-to-date.
Press Windows + I to open the Settings menu.
In the Windows Settings menu, go to Update & Security > Windows Update.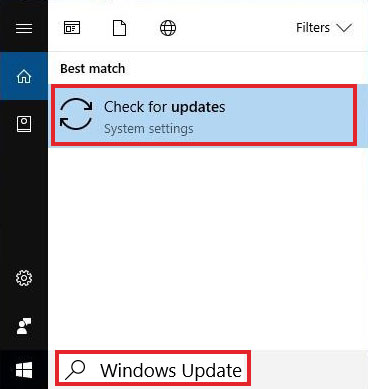 Next, click the Check for updates option.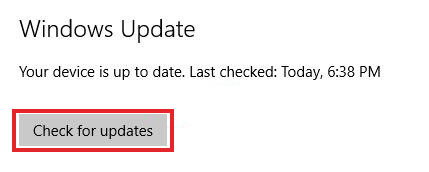 Your Windows PC will scan for updates and download them. After the updates are downloaded on the system, restart your PC. Now, check if the error still persists.
Note: Microsoft keeps releasing security patches and other updates for Windows. Make sure your Windows 10 is up-to-date.
Reset your Windows
The error may also occur if a Windows update is not installed properly. To deal with this problem, try resetting your Windows 10 altogether. Here's what to do:
Open the Start menu, long press the Shift key, and then click Restart.
Now, in the Advanced Startup options, navigate to Troubleshoot.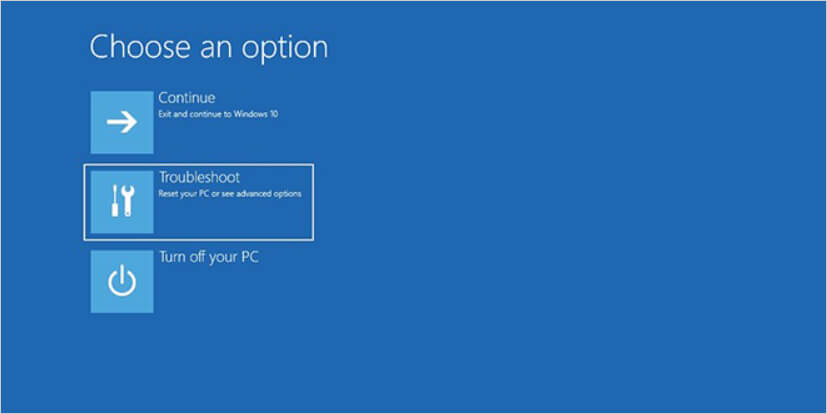 Click the Reset this PC button and then select Remove everything.
Now, you can reinstall Windows 10 on your system.
Follow the on-screen instructions to finish the reset process.
Remember that resetting your PC will lead to data loss as it reverts to a previous version. So it's always advised to keep a backup of your important files to safeguard yourself from any type of data loss. However, if you fail to keep a backup and end up losing critical system data after a Windows Reset, use a professional data recovery software to recover the lost data.
5. Errors in a Pre-installed Software
A problematic software on your computer may also cause the PNP_DETECTED_FATAL_ERROR. So you must find and uninstall such software from your system immediately.
If you have installed any software recently or downloaded an update of an existing software, try uninstalling the software or rolling back the update from your computer. If a new application or update is causing the error, this should effectively fix the problem. You may also get help from an uninstaller software to remove all traces of a problematic app or software from your system.
6. Faulty Hardware or Storage Issues
PNP_DETECTED_FATAL_ERROR can be caused by a faulty RAM module as well. Check whether your system's RAM is running properly. Also, check whether the motherboard, graphics card, and hard drive are showing any signs of trouble. You may run the built-in BSOD troubleshooter (as discussed above) to detect any potential problems with your RAM. You may also run the chkdsk command on your system to troubleshoot any disk-related errors.
End Note
PNP_DETECTED_FATAL_ERROR may occur due to various reasons, such as a faulty or outdated driver, a problematic Windows update, outdated antivirus, etc. You may easily fix this error by running the BSOD troubleshooter or the chkdsk scan. You can also try uninstalling a problematic Windows update or a device driver. If nothing works, simply try resetting your Windows 10. In case you lost the data, use a professional data recovery tool, such Stellar Data Recovery to recover your data.