Summary: Usually, Outlook data files, such as OST (Offline Storage Table), are quite stable and not easily get damaged. However, an OST file may get corrupt due to a few unforeseen reasons that are discussed in this guide. It also discusses the steps to fix the OST file corruption errors and export data from a corrupt OST file, along with the tips to prevent frequent OST corruption problems.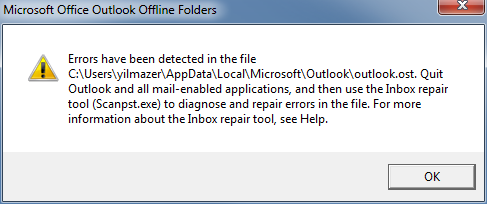 When Outlook is used with Exchange Cached Mode ON, it keeps the mailbox data in a local OST file. OST files are the replica of user mailboxes stored on Exchange Server. When the system is offline due to connection issues, OST allows working in the offline mode as the copy of the mailbox is available locally that provides instant access to data.
Pro Tip: If data corruption issues have made your OST file inaccessible/orphaned, you can still recover its mailbox items with Stellar Converter for OST . It's an advanced OST converter software that can convert large and even encrypted OST files to PST and other popular formats such as HTML, PDF, etc. in a few easy steps.

When the connection is restored, the OST file automatically syncs with the Exchange Server mailbox to update data. But if the process is interrupted due to weak internet connection during OST sync, the OST file may turn corrupt.
When the OST file gets corrupt, it affects mailbox functionality and prevents users from accessing their mailbox data, such as emails, attachments, contacts, notes, etc.
Reasons for Frequent OST File Corruption
The Outlook OST file corruption issues may arise due to many reasons, which can be categorized into Hardware-related and software specific issues.
Hardware-Related Issues
Hardware-related issues include malfunctioning, failure, or inappropriate configuration of any internal or external component of the computer such as hard drive, power unit, network connectors, modem, etc. There are several other reasons that can affect the functionality of hardware devices, resulting in OST file corruption.
• Problems with Storage Device: If you find that the storage device is working slower than usual, it can be due to a combination of reasons such as faulty hardware or bugs. The unusual performance of storage device can be due to malfunctioning of any component or disk errors that could damage or corrupt the OST file.
• Interruption due to Network Connectors: If the OST file fails to synchronize the changes or experiences frequent interruptions, it may affect its functionality. This usually happens when the OST is stored on network drive. Thus, it is recommended to check the network connection and devices to ensure that they are working as per standard.
• Bad Sectors on Hard Drive: This is one of the major reasons for OST file corruption. If a part of OST data was stored on a sector that turned bad, it could lead to OST file corruption. If you experience frequent OST corruption or data corruption and performance issues, check the drive's SMART parameters and replace the drive immediately to avoid frequent OST file corruption and data loss.
• Sudden Power Loss/Surges: Unexpected power failure or system crash sometimes results in OST file corruption. However, it can happen only if the instance occurs when Outlook was open and the user was working on it. In addition to sudden loss of electricity, there are times when the supply is comparatively higher and the machine gets affected with excess power supply.
Software Reasons
Software-related problems occur due to logical inconsistencies and incompatibilities. These problems are often caused by incompatible add-ins, virus infections, bugs transmission, downloading applications from unreliable resources, application failure, etc. Some common reasons are:
• Stipulated Storage Limit: As a matter of fact, every individual file being used for data storage is liable to specific storage capacities. Similarly, OST file's recommeded limit is 50 GB in Outlook 2010 and above versions. When the OST file is about to reach or exceed this stipulated limit, it may turn corrupt or even becomes inaccessible. If this happens, you need to repair the Outlook OST file to gain access to the data.
To avoid this, you must compact the OST file regularly to keep it organized.
• Abnormal Termination of Outlook: Once you are done with all MS Outlook tasks and emailing functions, remember to exit all open windows and dialog boxes. Do not force-close an Outlook process while it is in operation. Otherwise, the associated files may get damaged or turn corrupt. In several cases, the application itself may freeze or shut down abruptly, leading to OST corruption.
• Incompatible Outlook Add-in: Sometimes, the problem lies in the add-ins installed in Outlook. To resolve this issue, you need to open the Outlook in safe mode and then disable COM add-ins from the MS Outlook Options menu. Disabling add-ins on a 'one-on-one' basis helps detect the problematic add-in that is creating the issue.
• Deficiency in Outlook Program: In several cases, it is the application itself that is creating frequent issues with the OST or even PST files. In such situations, it is really hard to detect the actual cause of the problem. Such problems can only be rectified from the developer's end.
More details about the Common Errors due to OST File Corruption:
Sending / Receiving reported error (0x800CCC0F): The connection to the server was interrupted
Cannot start Microsoft Outlook
Errors have been detected in the OST
0x8004010F: Outlook data file cannot be accessed
How to Recover Mailbox Data from Corrupt OST Files?
Microsoft provides Inbox Repair Tool (ScanPST.exe) that is installed with MS Outlook. Although the tool can be used to resolve minor corruption issues in OST files it can't fix an encrypted, severely corrupt, or OST file larger than 2 GB.
In such cases, OST to PST Converter by Stellar® can help you to retrieve data from corrupt OST files to PST file format, without any size limit. Post data recovery, you can import this PST file into MS Outlook to access OST file data.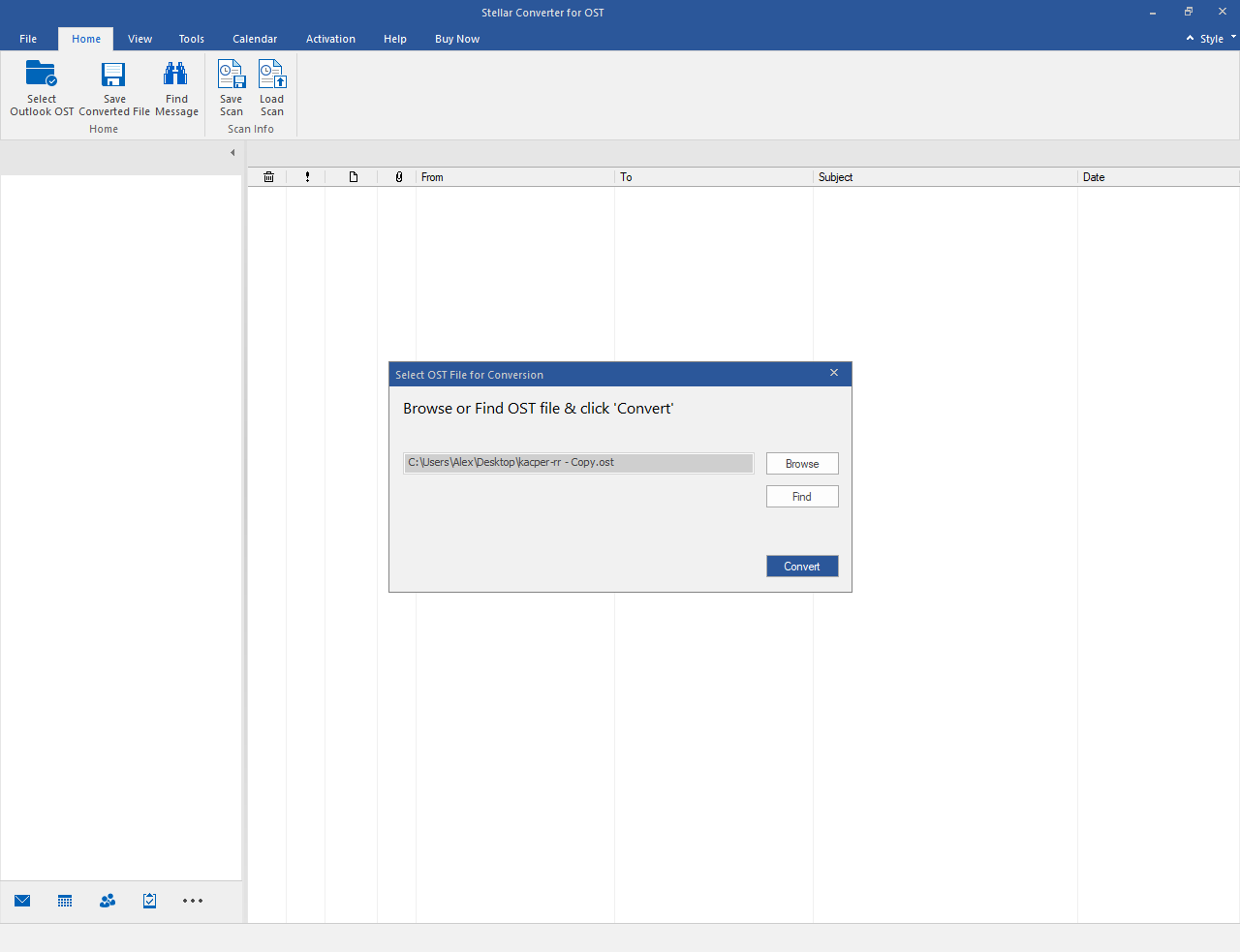 The software helps gain access to data stored in the OST in a few clicks and even lets you save the data to other formats, such as HTML, PDF, EML, and MSG. Plus, it also recovers deleted mailbox items that might be missing from the mailbox copy on the Exchange server due to sync errors.
How to Use Stellar Converter for OST to Fix Corrupt OST?
Watch this Video Tutorial to use Stellar Converter for OST to convert OST file to PST.

Conclusion
OST file corruption is a serious issue that can lead to data loss and halt email flow. Thus, it's important to prevent the causes of OST file corruption by fixing the hardware and software-related issues. However, if the OST file gets frequently corrupt or inaccessible, you can replace the faulty hardware or software. You can use tools such as Stellar Converter for OST to extract mailbox items from corrupt OST and save them to Outlook importable PST format.