Summary: Windows Defender is an inbuilt anti-malware application and one of the most widely used tools by Windows users. Despite this, the useful program has several issues. Here is the detailed understanding of Windows Defender and how Stellar Data Recovery software can help to recover data deleted by the program.

As an inbuilt anti-malware application, Windows Defender is one of the most widely used tools by Windows users round the clock. Despite this success and widespread usage, this useful program has several issues.
The following post provides a sound understanding of Windows Defender and the solution to recover the data removed by Windows Defender.
Windows Defender is a Microsoft inbuilt antivirus program. This threat identification and removal program scans the computer and removes threats such as the virus, malware, etc. which can potentially damage the system. But sometimes, by mistake, this inbuilt tool also removes the files which are harmless and virus –free as it identifies those files as a threat.
Can I Recover a File Deleted by Windows Defender?
Yes! You can recover the files deleted by Windows Defender. This is because Windows Defender does not outright erase the suspected files entirely. It quarantines the element for further review. Thus, in short, you have to analyze the data and decide – whether to restore it or completely remove it.
How to Recover Data Deleted by Windows Defender?
1. The first and foremost Approach: Restore from Quarantined items
Click Start
Choose All apps
Go to Windows Defender
Select Tools
Click the Quarantined items option
Review each of the element and click Remove or Restore (If prompted for Administrator permission, log in using credentials)
Note: In some cases, this option fails to deliver the desired result. For example, system corruption.
If manual approach fails to deliver the desired result, you can count on a professional data recovery software expertise.
2. Use Professional Approach: Data Recovery Software
As long as the powerful data recovery tool like Stellar Data Recovery Professional for Windows is available, you do not need to worry about the data that seems permanently removed. This complete DIY solution to regain deleted files, folders, formatted hard drives, or missing partition works in all scenarios including severe corruption.
As far as functionality is concerned, the processing of the software is very systematic. In just few simple clicks, you can get your data back.
You can even evaluate the software, prior to purchase. For this, just download the Trial version.

After watching the video above you can also follow these below guided steps for more clarity in using the software:
Step 1: Selection
This includes the selection of the desired data type and location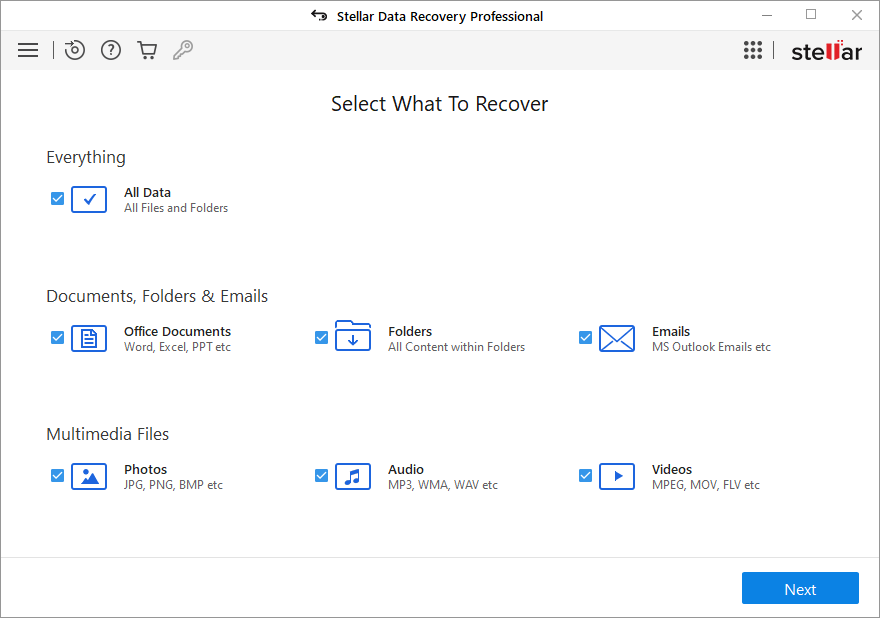 Step 2: Scan and Preview
This consists of two stages:
First, scanning of the desired location for the requested data type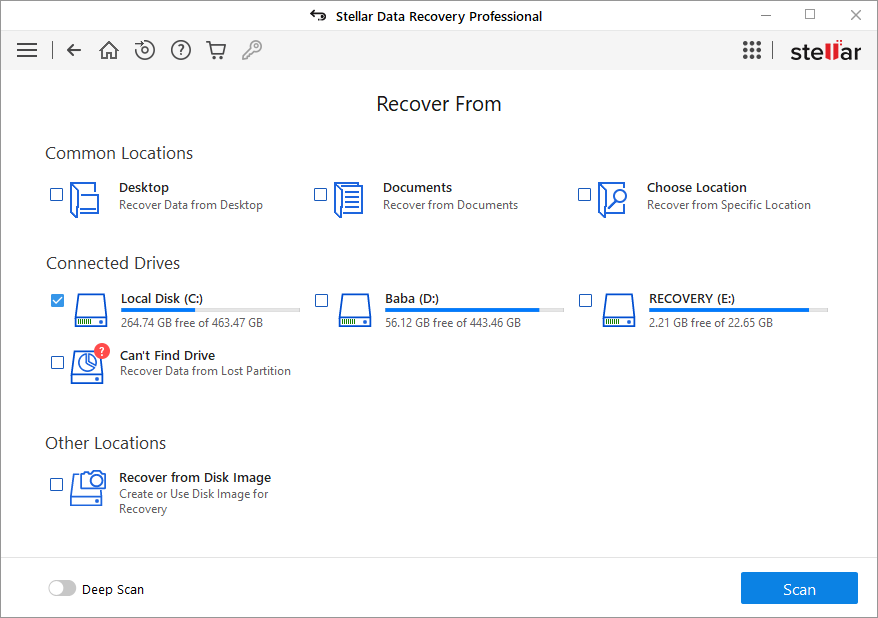 Second, preview of the scanned data
Step 3: Recover and Save
Last step with two phases:
First, recover the scanned data.
Second, specify the destination and save the data at defined location.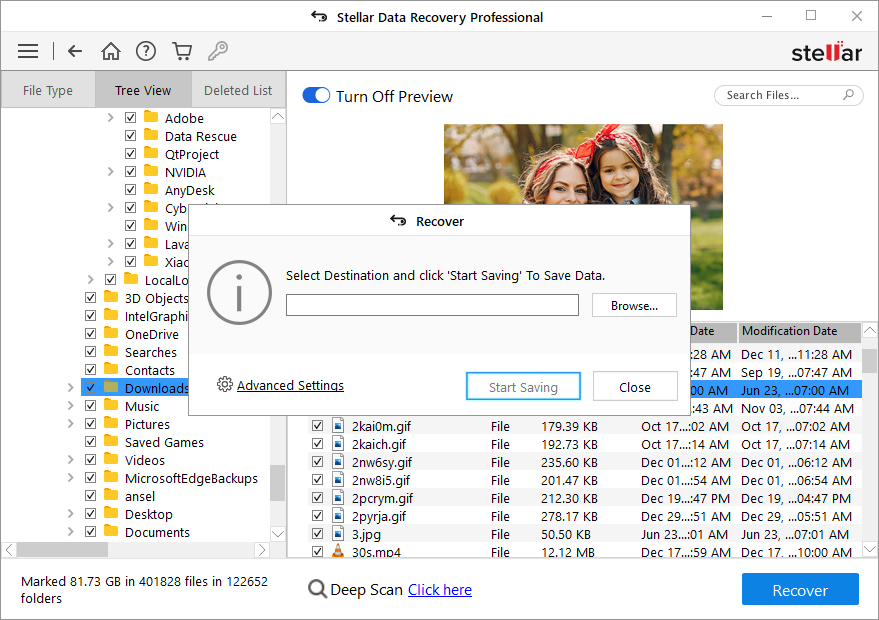 Additional Information: The Ultimate Windows Defender Use Tips to Avoid File Deletion
First: By Adding Exclusion
Open Windows Defender.
Go to Settings.
Scroll down and navigate to the Exclusions option.
Click on the Add an exclusion option.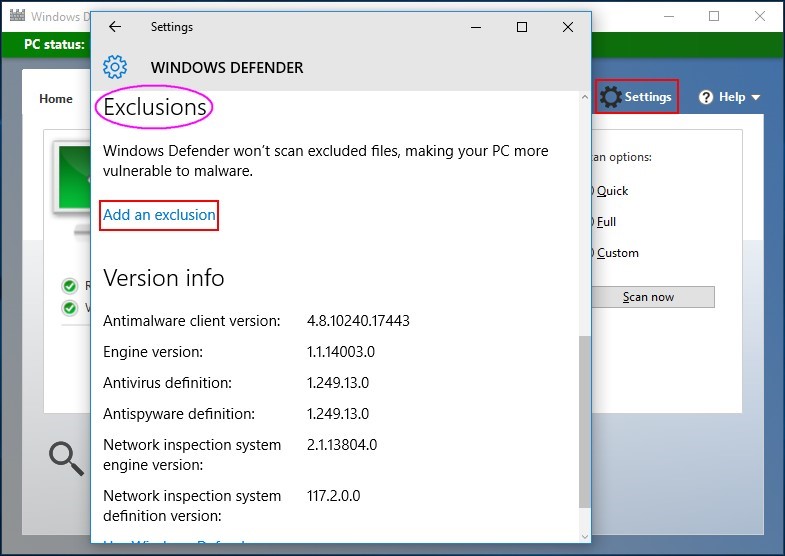 Select the desired option ("Exclude a file", "Exclude a folder", "Exclude a file extension" or "Exclude a .exe, .com or .scr process") and add data for exclusion.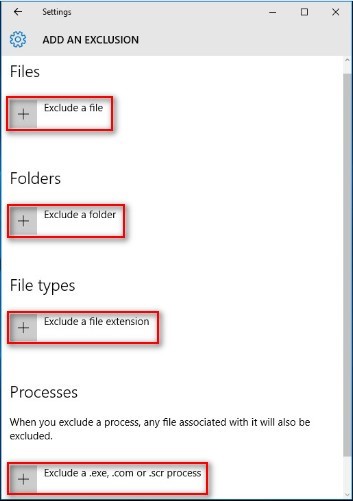 Lastly, close the Settings.
Second: Disable Windows Defender
Open Windows Defender Settings.
Click on the Settings button to open a pop-up window.
Identify Real-time protection.
Turn Off its toggle.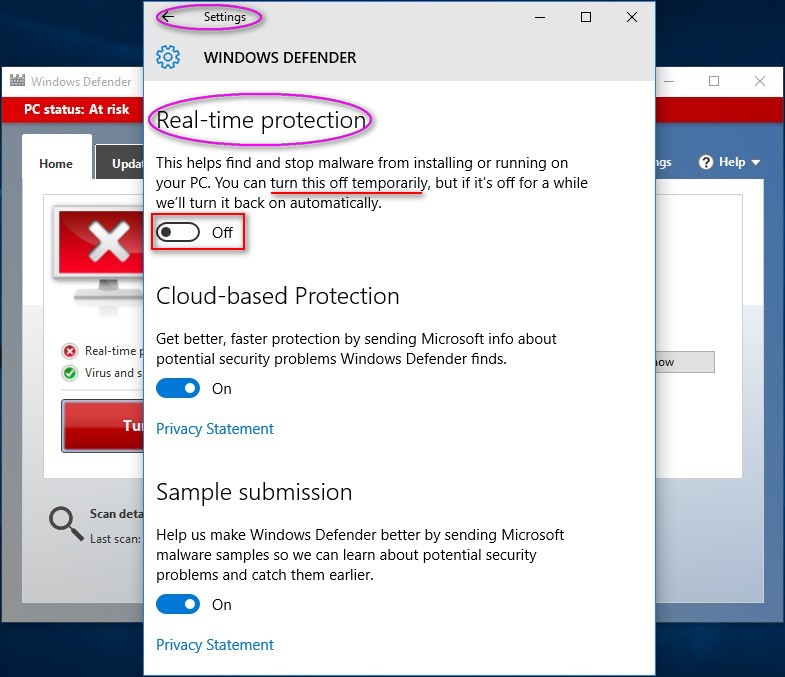 Note: These tips are prone to data loss risk, as it does not scan the excluded options. Further, Windows Defender disable option is also a temporary solution that automatically starts after a certain period of time, it may also result in data loss situation.
The Go-Getter's Guide to Avoid Data Loss
Say No to unknown third party tools installation
Ensure to have updated antivirus protection
Backup critical data using 3-2-1 Backup Rule
In Closing
Like other data loss cases, data deletion from Windows Defender is also very common. To recover data, first count on the Quarantined items option. If it fails, trust Stellar Data Recovery Professional for Professional. A smart DIY software choice to help bring back deleted data in all adverse scenarios.