How to Recover Lost Data from USB Drive Partition
Disk Partitioning is a logical division of secondary storage media—such as internal/external hard drives, USB, SSDs, etc.—in regions called partitions.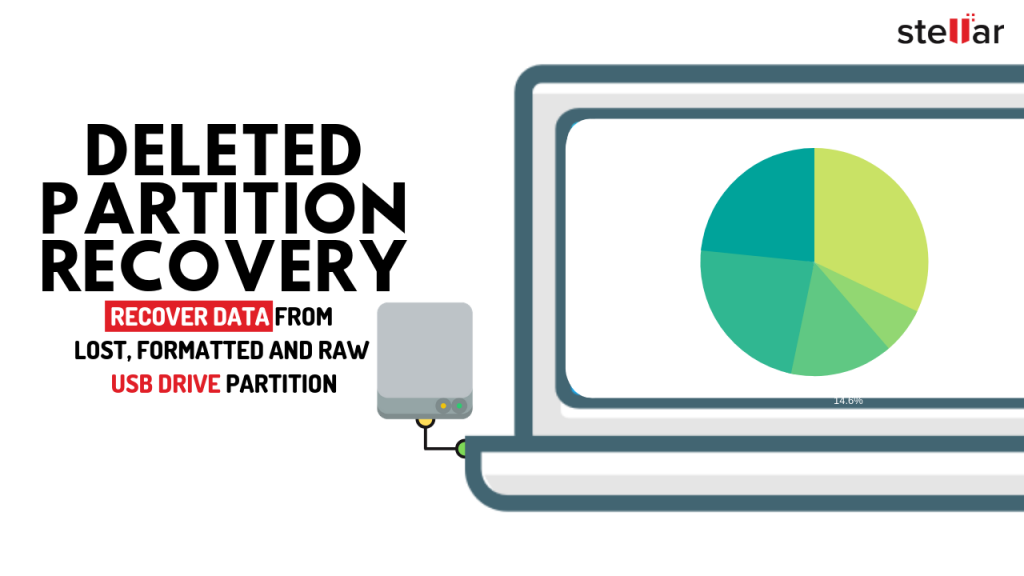 Similar to internal hard drives, USB drives can be partitioned in volumes of different sizes. Partitioning helps segregate files, improve disk management, reduce fragmentation, and minimize the risk of data loss due to virus infection and corruption.
Partitioning also allows users to install multiple operating systems on a single storage drive. However, unlike internal drives, external USB drive partitions are more prone to corruption and data loss due to various reasons such as:
Improper use – Such as unplugging the drive suddenly, without safe removal can cause partition loss and corruption.
Sudden Shock – due to power failure and accidental fall.
Accidental Formatting – quite common with an external drive.
Malware/Virus Infection – USB drive are used extensively to transfer data between devices and thus, are more prone to infection, corruption, and data loss.
Tip: Stop using the USB drive or minimize the use of your external USB drive partition to avoid permanent data loss. Continued usage after data loss can overwrite the lost and deleted files or may cause damage to the USB drive partition. Get Stellar Data Recovery Professional software for an immediate recovery of your lost data. Download the software now!

Steps to Recover Lost Data from USB Drive Partition
Step 1: Run 'Attrib' Command
A virus or malware can change file attributes in a storage media. By changing attributes, it hides the data and creates executable shortcuts to your hidden files and folders. When you click a shortcut, it spreads the virus on the system.
Thus, if you see any shortcuts on your USB drive partition, use 'attrib' command to restore files hidden by virus or malware infection and then run an antivirus scan to quarantine the infection by following these steps:
Press Windows+S and the type of command prompt.
Right-click on 'Command Prompt' and choose 'Run as administrator.'
Now type the following command followed by the 'Enter' keypress:
X:
attrib *.* -h -s /s /d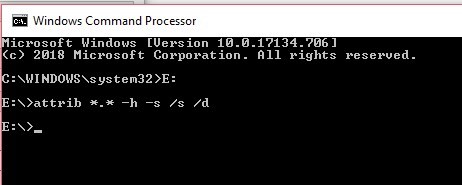 4. Here letter X is the USB drive partition letter from where files are missing. Replace the X letter with your USB drive partition letter.
You will notice that shortcuts are gone and lost files are now accessible. Run a deep antivirus scan on your USB drive to get rid of the pesky virus or malware permanently.
Step 2: Run CHKDSK Scan
A USB drive partition may turn RAW due to improper use, malware infection, and sudden power failure. This can cause data loss as the drive becomes inaccessible. However, you can run CHKDSK scan to fix a RAW drive partition and repair the damaged file system. Follow these steps:
Open Command Prompt as administrator
Now type chkdsk /r /f X: and press 'Enter.' Replace letter X with the drive volume letter that turned RAW.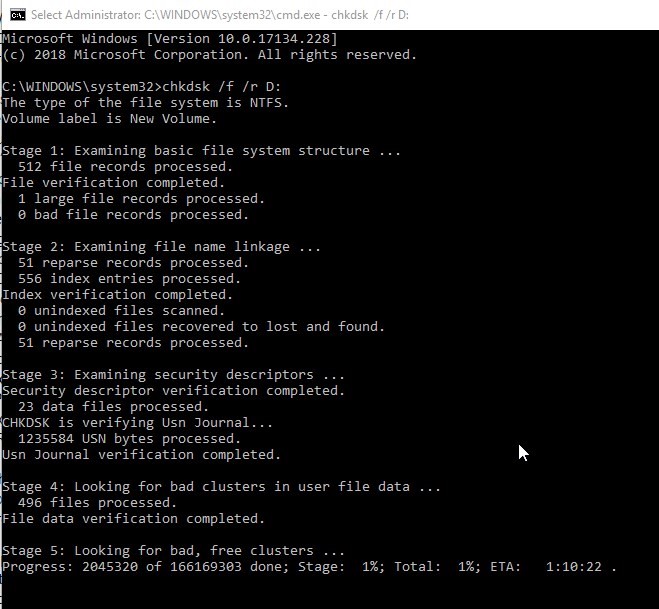 3. After the scan is finished, detach and then reconnect the USB drive to access the drive.
If the drive is still RAW, it's severely corrupt. So, head to the next step for data recovery.
Step 3: Run Data Recovery Software
A data recovery software such as Stellar Data Recovery Professional can get back lost data from a USB drive partition. You can recover lost files from a formatted, RAW, and deleted partition on a USB drive by following these steps:
1. Download, install and launch Stellar Data Recovery Professional software.
2. Click 'All Data' and then click 'Next.'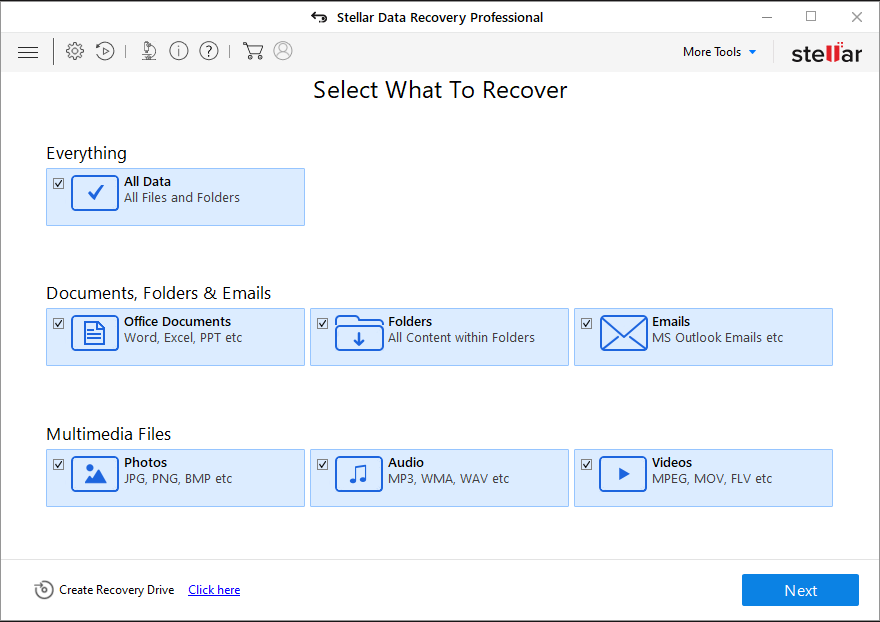 3. Now choose the drive partition under 'Connected Drives.' The software recognizes RAW partition also.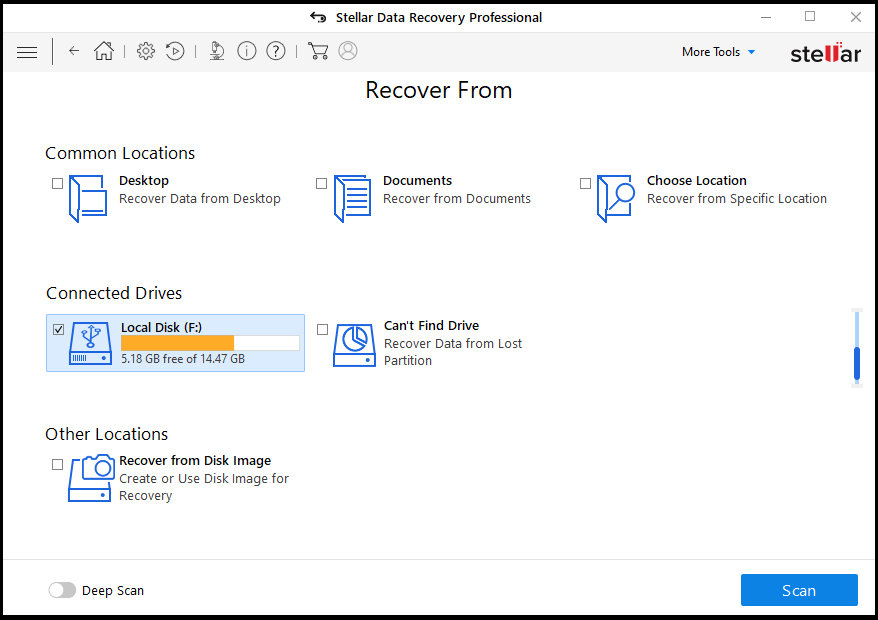 In case the partition is not visible, choose 'Can't Find Drive' for lost partition recovery and then click 'Scan' (skip these steps if the partition is visible under 'Connected Drives')
a. Choose the USB drive from the 'Select Drive' list and click 'Search.'
b. The software lists all missing partitions in the Partitions Found list box. If the desired partition is not listed in the list after the initial search, click 'Deep Scan.'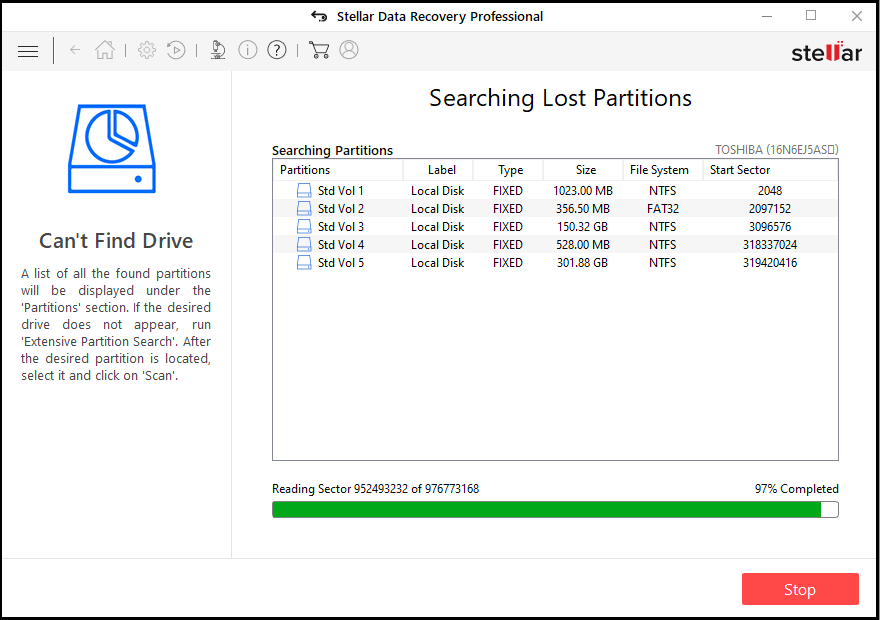 c. Now choose the lost partition from 'Partitions Found' list and click 'Scan.'
4. Click 'Scan'.
5. After the scan, if the required files are not found, click 'Click Here' link at the bottom to run a through (deep) scan that scans and recovers files based on file-signatures.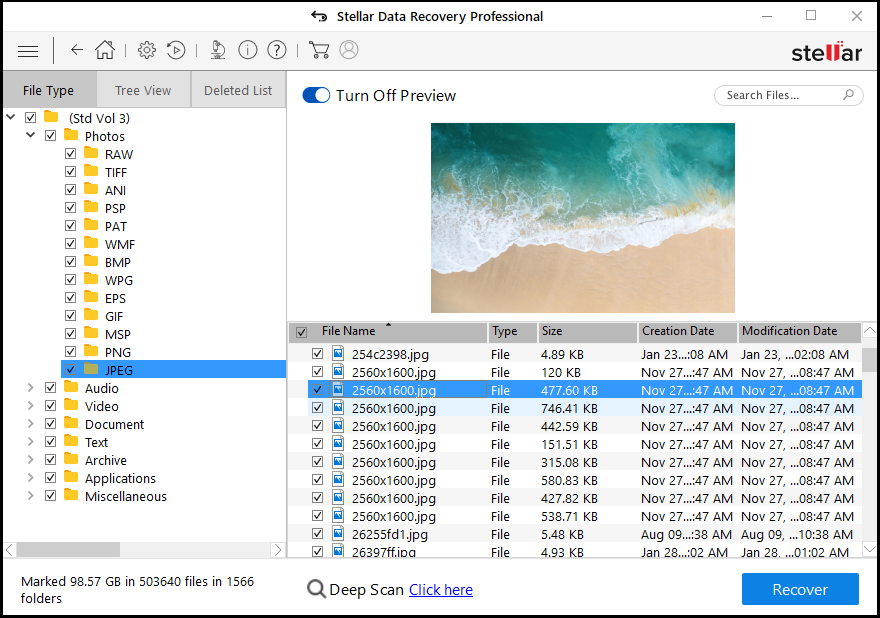 6. After the scan, click on a file to see it's preview and select the files that you wish to recover.
7. Click 'Recover' and then click 'Browse' to choose a save location on the internal drive. You may also choose an external hard drive or thumb drive to save recovered data.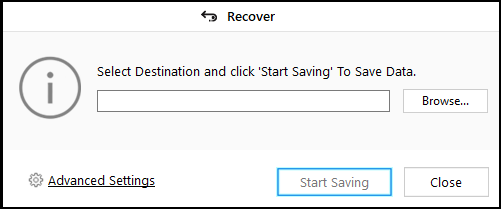 8. Finally, click 'Start Saving' to save the recovered files at your desired location.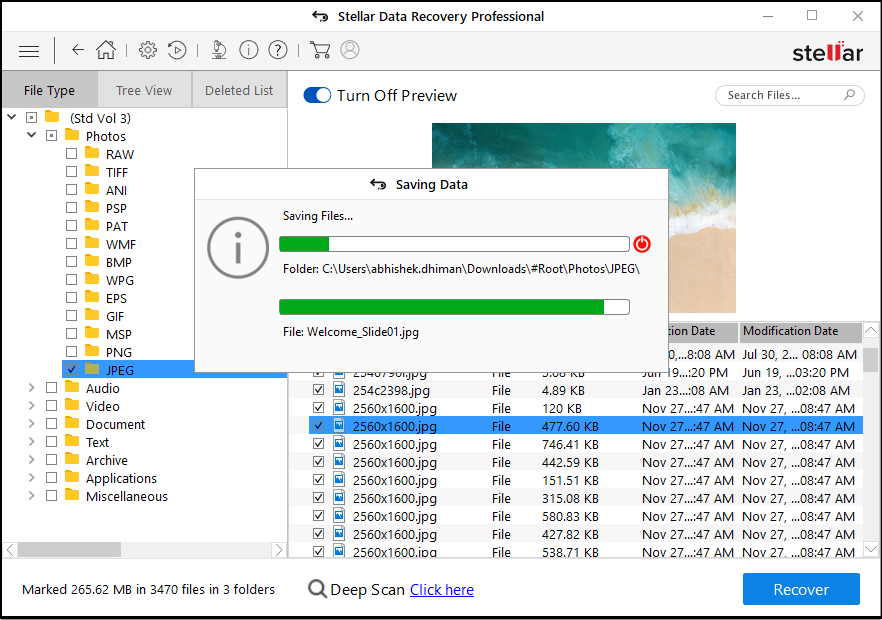 The software will save the recovered files, which you can later transfer to your USB drive.
Conclusion
To recover lost data from a RAW USB drive partition, you can try using CHKDSK scan to fix the USB drive and restore inaccessible data. Alternatively, you can try 'attrib' command as explained in the post to unhide missing files on an infected USB drive partition.
If you don't find the files, use a data recovery software such as Stellar Data Recovery Professional to get back the data safely. The software can restore lost files from a formatted drive, RAW volume, and deleted partition on a USB drive.
Use of hit-and-trial methods can cause permanent data loss and damage the partition.
Was this helpful?