What Does Lost.Dir Mean and How to Recover Lost.Dir Files?
Summary: LOST.DIR is an Android system folder that collects corrupted or orphaned data by SD Card. This guide has complete detail about LOST.DIR folder and how to recover LOST.DIR files from SD card. Besides, you can also choose to download a secure recovery software directly from here to recover it.
"While transferring an SD card from my old phone to a new one, I lost many images. Moreover, I was left with a LOST.DIR folder. Can someone help me understand what it is, and can I remove the folder to free up more space?"
Most Android users may have come across LOST.DIR folder on their smartphone or SD card. When you open the folder, it contains a bunch of files with odd numbers. Thinking of it as a virus, most of you end up deleting that folder. Nevertheless, it isn't the virus.
Confused ! What is LOST.DIR? Read this comprehensive guide to understand what it is and how to recover LOST.DIR files.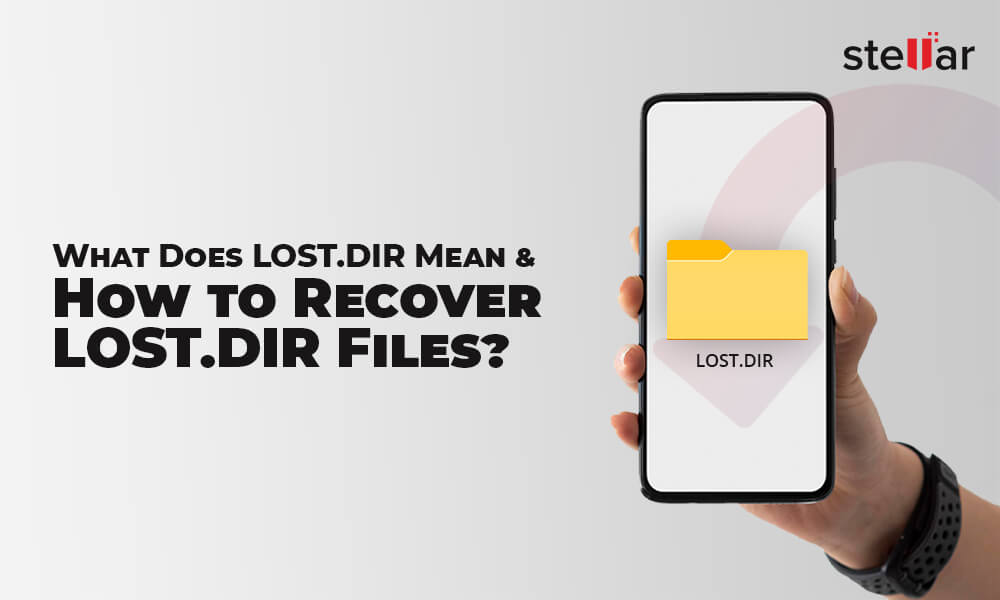 What is LOST.DIR in My SD Card?
LOST.DIR is a system-generated folder on an Android device or SD card. This folder contains corrupted or orphaned system files that are accidentally lost when the Android crashes or fails due to some accidents. These accidents can include the following situations:
Unexpected freezing or crashing of Android OS
Improper or abrupt ejection of the Android SD card
Abruptly pulling out the SD card during the read/write process
Interruption during file download to Android devices
Sudden errors or glitches in the running applications
In other words, when an accident happens, the Android system automatically creates LOST.DIR folder during the next system boot-up and will keep the files there. However, the filename extension of these files is replaced with a numeric sequence making it impossible to recognize.
It is just like the Recycle Bin of the Windows system, but there is a difference. Windows Recycle Bin stores the content deleted by the users, whereas LOST.DIR folder of Android collects the files lost in an accident. Therefore, recovering the files from Recycle Bin is easy, but the question arises of how to recover files from the LOST.DIR folder.
How to Recover LOST.DIR on Android Devices?
To recover the LOST.DIR on Android devices, add a filename extension to each file. A filename extension indicates the file type and makes the operating system open it with certain software. This method is like a hit-and-trial method to recover the LOST.DIR files by adding a filename extension. If you added the correct filename extension, your lost file will open; if not, keep adding the filename extension. Here is how to add a filename extension in Android:
First, locate the File Manager on your Android.
The content of your phone's external and internal storage will appear. Switch to SD card, and then scroll down to look for LOST.DIR folder.
Click on it to open it and select any file from the list.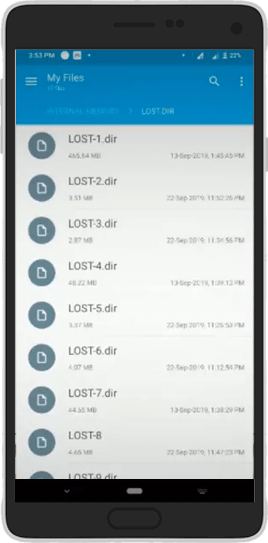 Then click on the Rename option.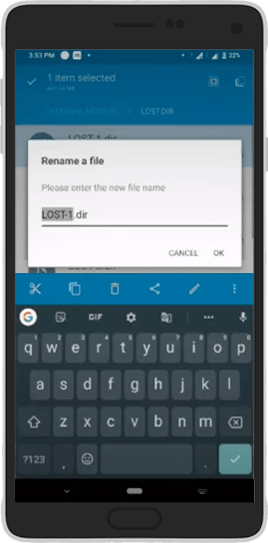 Now you don't have to change the name; add a filename extension at the end of the LOST.DIR file.
Note – Most common image formats – jpg, png, bmp, GIF etc. Common music formats – mp3, wav, etc. Common video formats – mp4, avi, 3gp, wmv, flv, etc.
Save the file and try opening it again.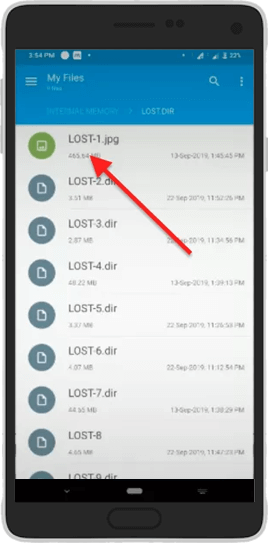 If it works, jump to the next file; otherwise, replace the extension.
Remember, this method is only suitable if the number of files is in the LOST.DIR folder is low, but if it's more than renaming, each file can take time.
How to Recover LOST.DIR on Computer?
The best way to recover lost or deleted images, audio, and video files from the LOST.DIR folder on the computer is by using reliable photo recovery applications, such as Stellar Photo Recovery. It also uses a three-step data recovery process that beginners can use to restore deleted, damaged, or lost data from SD cards (Mini, Micro, SDHC, and SDXC), portable drives, hard drives, and USB thumb drives.
Here's a quick overview of the steps to recover lost files from LOST.DIR folder:
Connect the SD card to your system via a card reader.
Download and launch Stellar Photo Recovery software on your system.
On the home screen, select the location to be scanned, and then click Scan.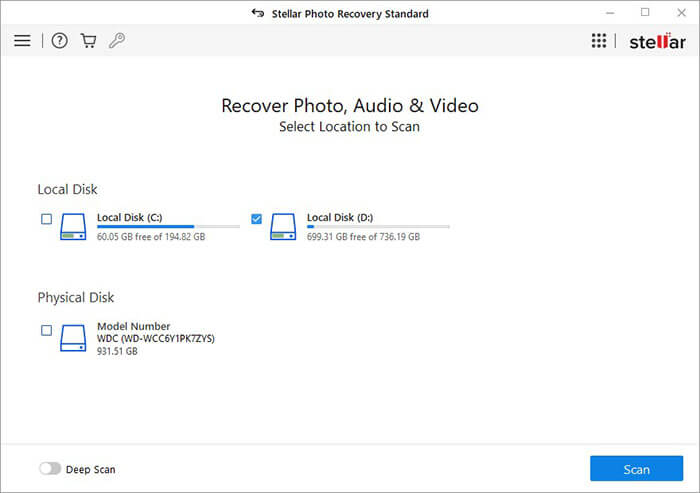 Once the scanning is completed, a list of recovered photos will appear in the tree-view list on the left-hand side of the software interface. Select any photo to see its preview on the right-hand side.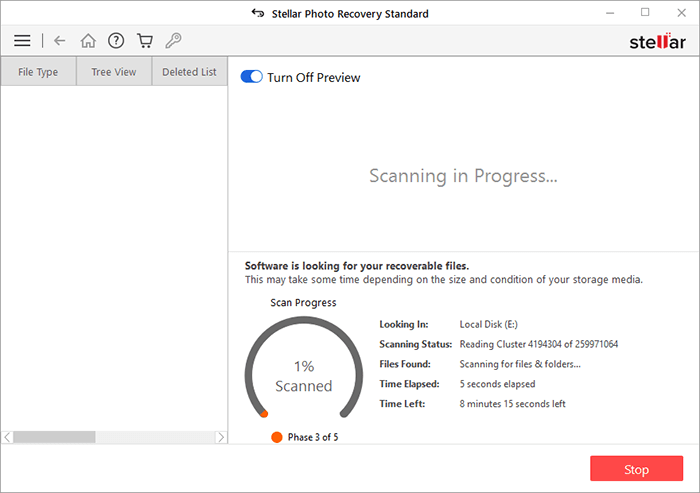 Now, select the data you want to recover and click Recover.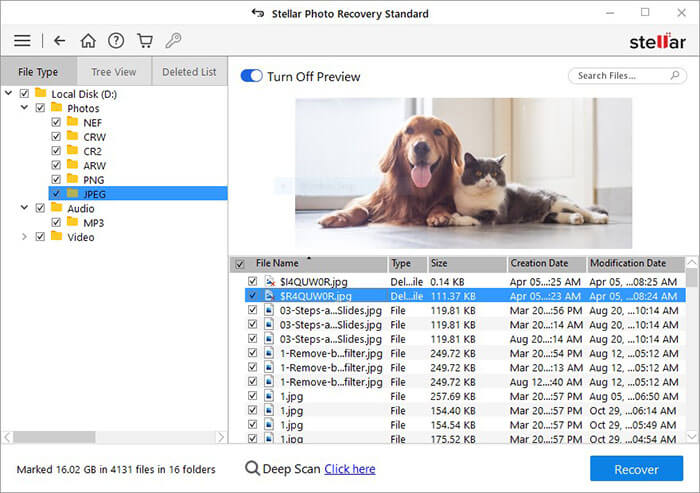 Then browse the location to select the destination to save the recovered files.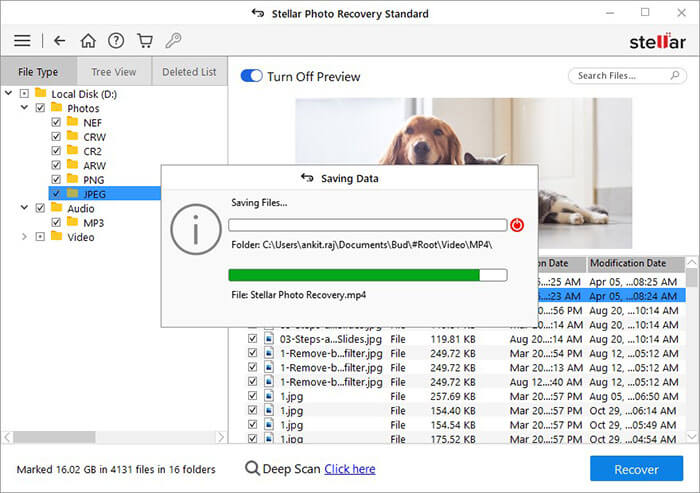 Tips to Prevent LOST.DIR files On Android Phone SD Card
Follow these excellent tips to prevent the creation of LOST.DIR files on Android phones:
Always unmount the SD card before ejecting it.
When transferring files between your device and the SD card, wait for the process to finish before ejecting the card.
Do not force restart the Android phone.
Avoid disconnecting the phone's internet connection when an update or download is in progress.
Uninstall unused apps.
Frequently clean the Android device's junk and cache.
If a certain SD card keeps showing the LOST.DIR folder, empty the card and format it.
Conclusion
LOST.DIR folder is neither a virus nor a junk folder, but it is an essential folder that stores orphaned files in your SD card. These files may be created during the sudden ejection of the SD card, or the phone shuts down improperly, etc. However, restoring these files is easy, but there is no direct way to get them back. You need to provide Filename Extension to all the files stored in LOST.DIR files or use the Stellar Photo Recovery software to recover lost LOST.DIR files.
FAQ
1. Is LOST.DIR a virus/malware?
No. LOST.DIR is not a virus or malware. It is a system-generated folder where the Android OS stores the files lost due to unexpected accidents.
2. How to open a DIR file?
You can open a DIR file by using the following programs Unknown Apple II File, CPS Backup, or VAX – CPS Backup Directory File. First, install the program, locate the DIR file, and double-click to open it.
3. Can the LOST.DIR files be deleted?
Yes! The LOSt.DIR folder is created when your Android device boots up. However, once the device starts, all caches will be retrieved, which means the folder is generally empty in many cases.
Therefore, you can delete the folder. However, the next time you reboot your Android device, the folder will appear again.