SOLVED – How to Repair Corrupt M4A File?
Summary: An M4A file is a type of audio file developed for Apple devices as a next-gen audio format for audio recordings, music files, etc. In this handy guide, we will discuss some of the popular ways to repair damaged M4A files using easy fixes. We will also discuss how to repair such file using a professional repair tool.
Just like MP3, M4A is another popular music format, which is the audio equivalent of mp4. It is a high-compression audio file with lossless audio quality encoded with Advanced Audio Coding (AAC). It is a popular audio file format in Apple devices, which can be played on the device itself or a computer via QuickTime, iTunes, VLC media player, Windows Media Player, etc.
Sometimes, your favorite M4A audio files get corrupted / damaged for unknown reasons. In that case, it becomes frustrating as these files become unplayable and are rendered useless. However, we have listed a few handy tips to repair such issues with M4A files and bring your audio files back to life. Let's take a look at some causes behind this issue and ways to repair corrupt M4A file.
What Causes M4A Files to Get Corrupt?
Interrupted recording session
Interrupted transfer using SHAREit or other methods
Recording app crashed
M4A file got altered
Virus or malware attack
Smartphone crashed – hardware failure
How to Repair Corrupt M4A Files?
Repair Corrupt M4A Files Using Professional File Repair Software
Sometimes, an M4A file associated with a video might get corrupted due to some technical reasons. Reasons like interrupted recording session or interrupted file transfer from one device to another or bad video track could possibly be behind this issue. In such a case, a professional repair tool like Stellar Repair for Video comes handy as it can easily repair damaged audio for video files of any format with just a few clicks. To repair a damaged M4A file:
Launch Stellar Repair for Video.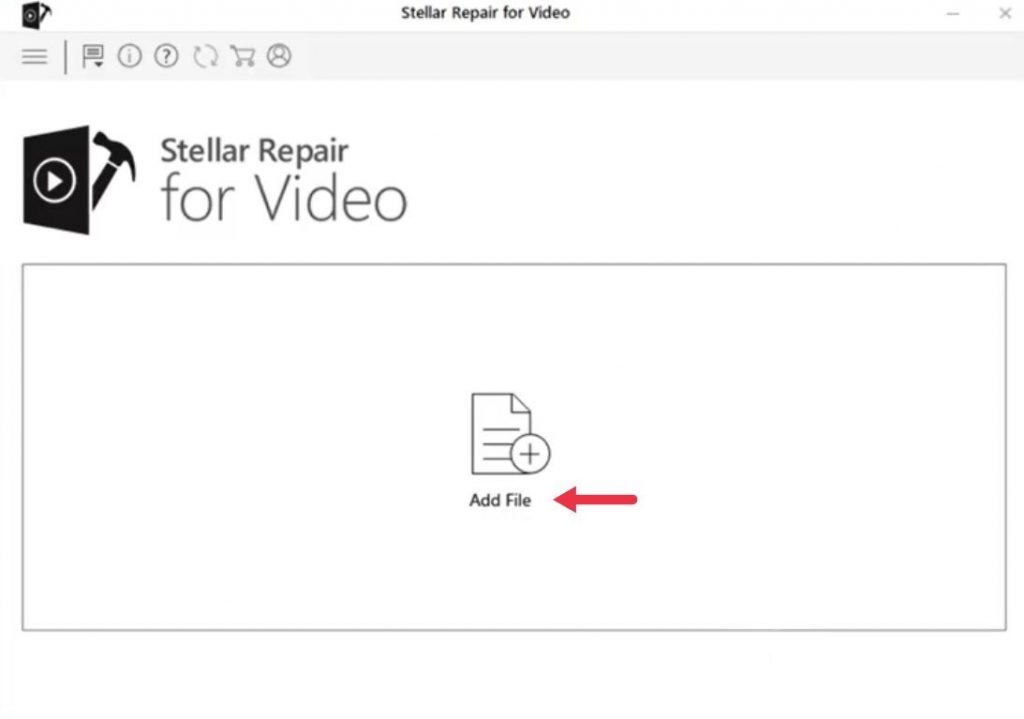 Add the damaged files that need to be repaired.
Click Repair.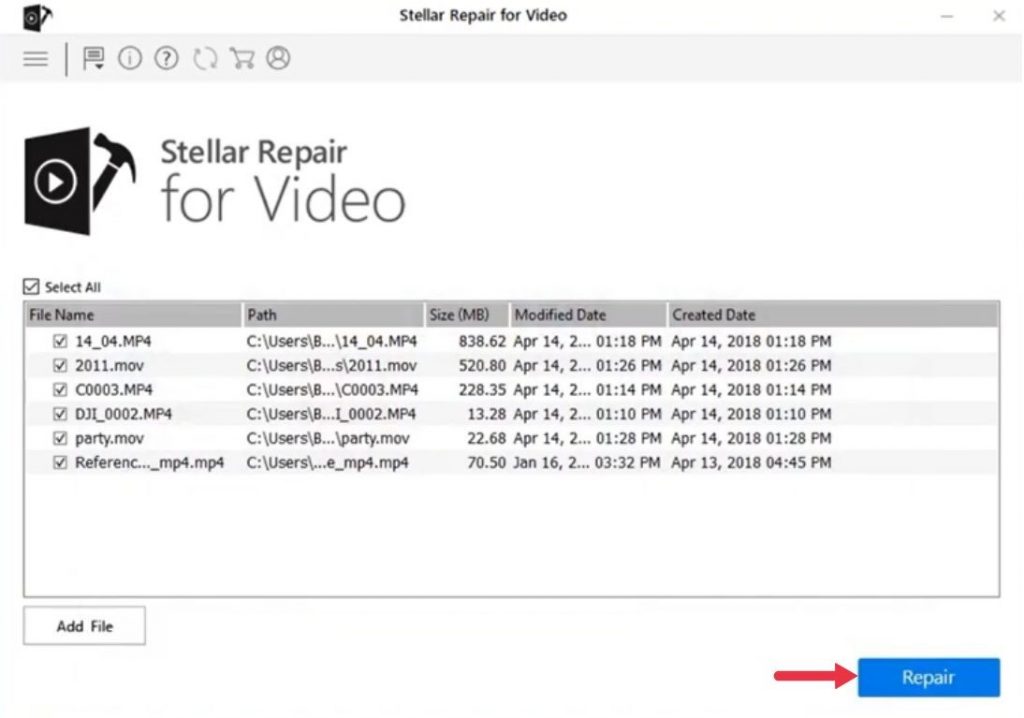 Once the process is over, click Preview.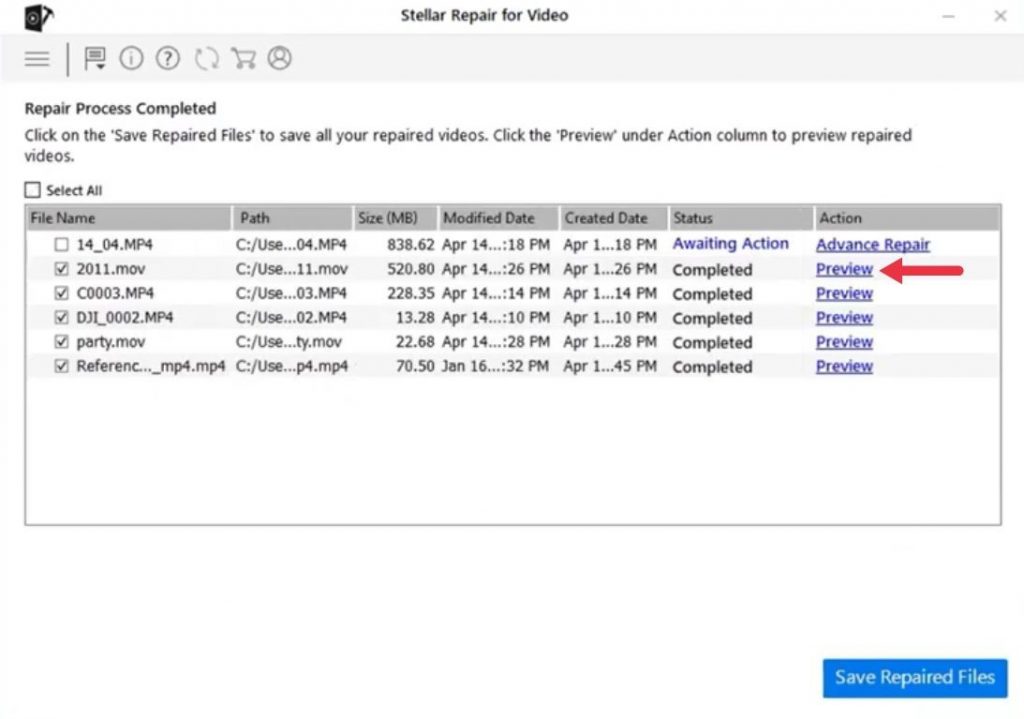 If the repair is satisfactory, click Save Repaired Files.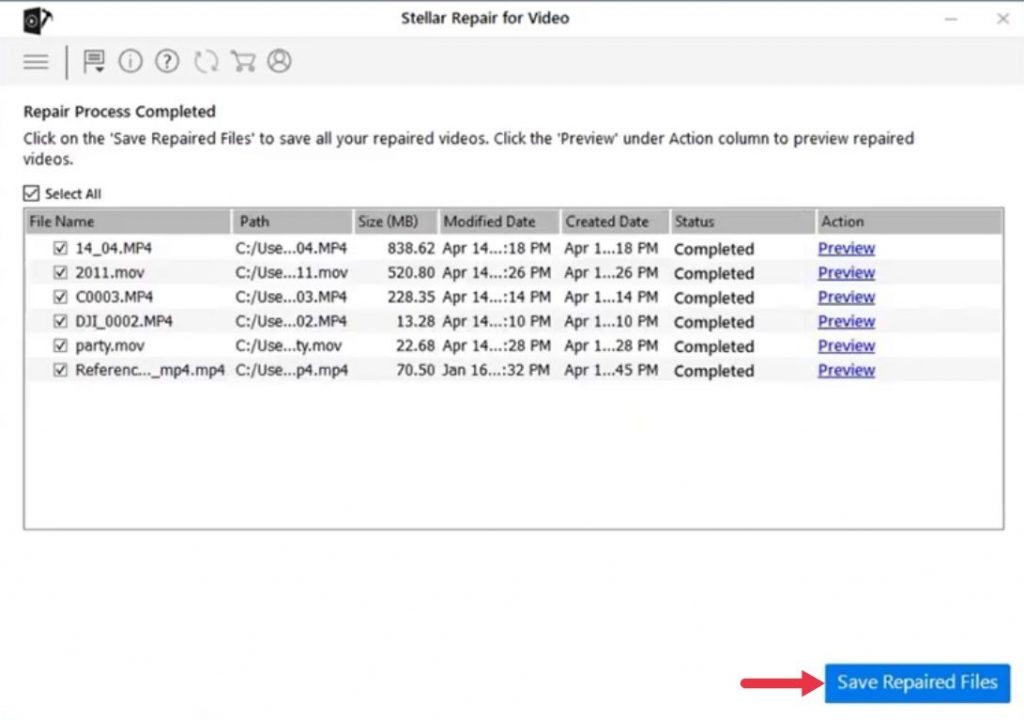 Select the desired location and click Save.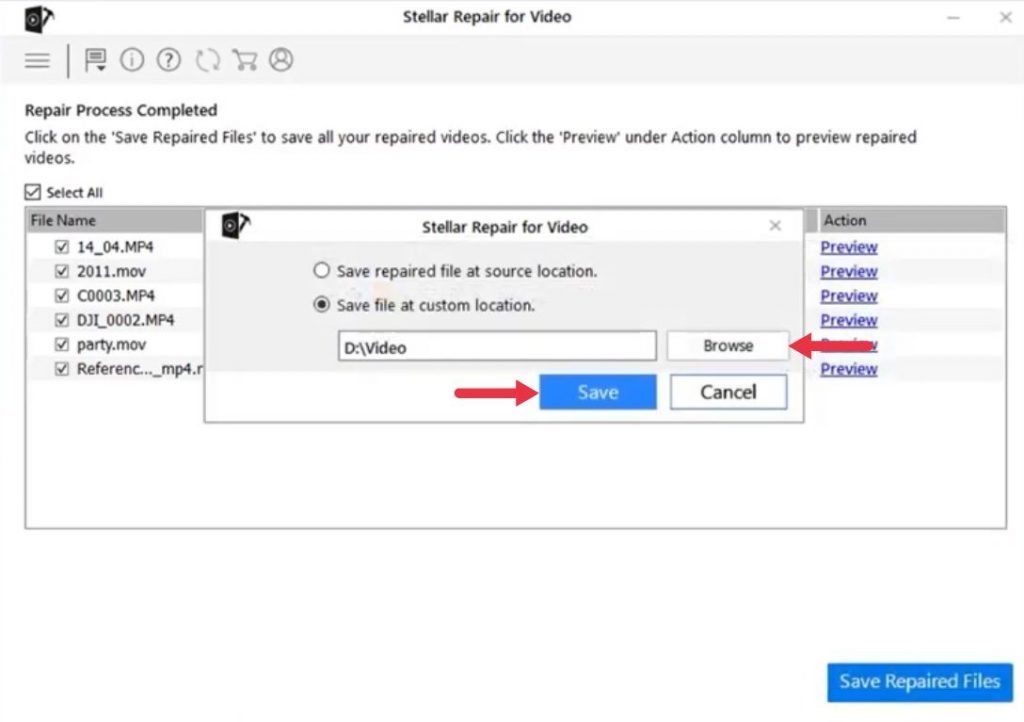 This process will help you in repairing your damaged M4A audio file easily and quickly.
Repair M4A Files Using VLC Media Player
The VLC media player is a popular media player used for opening various media files. However, it can also be used for repairing damaged media files like M4A. Let's look at the steps to repair corrupted M4A files:
Launch the VLC media player.
Press CTRL + R to open the 'Open Media' window.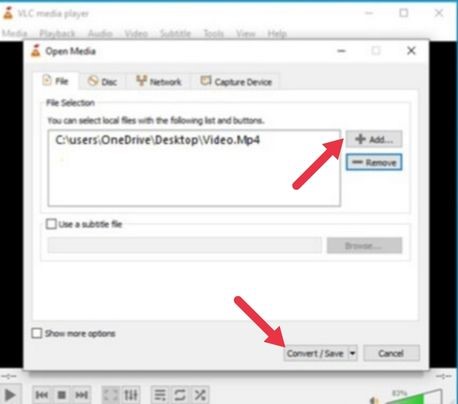 Click Add and add the corrupted M4A file.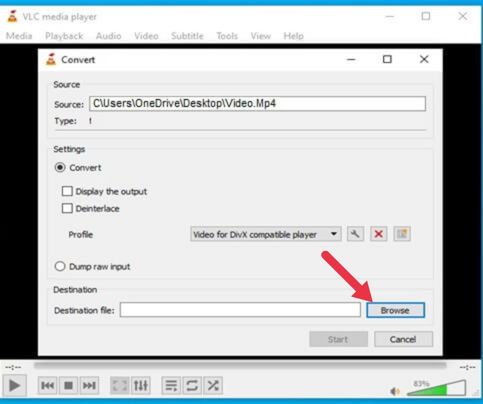 Click Convert / Save.
In the next window, enter Destination and select codec for the converted file.
Click Start.
Press CTRL + P to launch the Simple Preferences window.
Under the Input/Codecs tab, navigate to Damaged or incomplete AVI file option.
Select the Always fix option from the drop-down menu.
Tap on Save.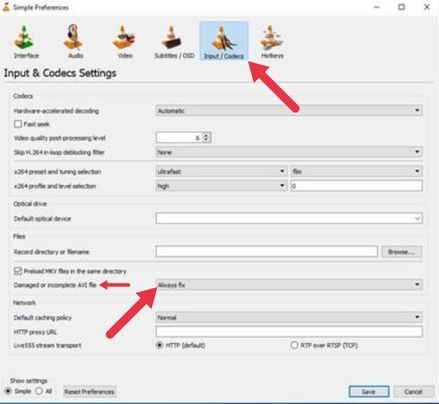 Repair M4A Files Using Free Online Tools
There are many free tools available online to repair corrupted M4A file online. These web-based tools can easily repair a damaged M4A file. There is a long list of such tools available online; you can choose the most suitable one to repair your corrupted M4A files easily without any hassle.
Recover Lost M4A Files Using Media Recovery Tool
Sometimes, file recovery is the only solution as the M4A file you're trying to play might got severely corrupt due to improper transfer from one device to another. You may also delete files accidentally in some cases. In this case, it is possible to recover it using professional data recovery software like Stellar Photo Recovery Premium for Windows.
This software can easily recover deleted files with a few simple clicks. It is reliable, safe, and supports a wide range of file formats. Its step-by-step and simple interface makes the recovery process easy and quick. It also offers a Deep Scan option, which eliminates any possibility of data loss by checking all sectors of a storage media thoroughly for lost files.
Conclusion
M4A file is a type of audio file created as a successor to the MP3 format. Apple devices use it mostly for storing the audio track of a song or an audio recording. The issue of an unplayable M4A file can occur at any time due to any of the reasons mentioned earlier, leaving the user frustrated. We hope that our handy informative guide will help you in understanding the cause behind your unplayable M4A file and provide a resolution to this issue using the simple methods listed above.