Online photo editing services are an important element of any beginning photographer who want professional results fast. Such kind of services have to meet several requirements: realistic photo editing at the highest quality, following photographer's style, quick processing of orders and affordable prices.
Below, you can learn about the most efficient companies in several genres and consider applying to one.
This company's photo editing services have massive popularity. The professional services listed on the website can satisfy both an inexperienced beginner and a demanding professional.
Pricing starts at $2 per image and even this small sum results in much photo enhancement. The client's comments show that the pricing policy is moderate and turnaround of 1-3 days is pretty quick.
The editing services that you can order are numerous and include superficial and deep levels of enhancement. You can send portraits or entire wedding ceremonies to be edited. Specialists can work on backgrounds, shadows, reflections and other elements in product or jewelry photography.
Real estate editing includes area cleanup and HDR enhancement. You can even send old pictures to have cracks and discoloration removed.
In addition, FixThePhoto has entire packages for various difficulty levels. For example, the High-End Retouching Package includes beauty retouching, applying digital makeup, rearranging hair, adjusting the constitution, etc. This set is now 40% off, and $60 would cover 6 edited photos.
Wedding Pack Light will provide you with wedding photo editing, stylish color correction, background swapping, HDR photo merging, erasing undesirable elements, etc. This pack also has a 40% discount and for $99 you can get work done on up to 700 photos.
Your photos will be enhanced by professional retouchers, so the highest quality is guaranteed.
2. We Edit Photos
This great company provides retouching services of varying difficulty levels both for established photographers and amateurs. Their team not only does a great job at retouching but also manages to do it fast.
Due to that, clients mostly receive the enhanced images in one working day, although some orders have to be carried out in two. Naturally, that would depend on the complexity of the photo editing service you're requiring plus the bulk of your order.
For example, the $2 entry-level service includes light beauty enhancement, blemish removal, restoring lost facial hair, teeth whitening, evening the skin, standard color correction.
There are Pro levels and an additional one with a huge number of functions for $5 and $10, respectively (in Pro – weight loss, wrinkle smoothing, and stray hair removal, in Additional – removing glare from glasses, erasing braces, merging several frames, polishing jewelry, etc.).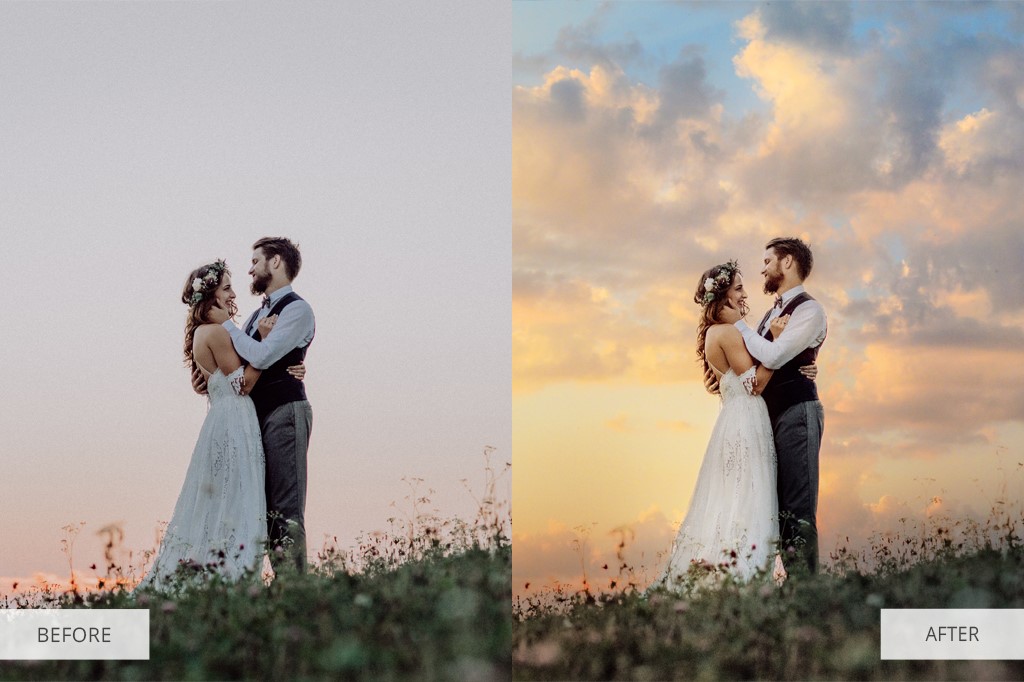 They have an interesting culling feature which costs $0.05 per image. You just need to specify the number of pictures you want to receive and waste no time on culling bad photos.
The company works primarily with regular or wedding portraits, performs glamour retouching, color correction, etc. If it's high time your photography was leveled up, this is the right place to apply to.
3. Wedding-Retouching
You can expect to get highly professional photo editing services from the company's specialists. They are accustomed to working in a narrower field and have the knack for giving a touch of your personal style to their outcomes.
You can go for simpler services such as color fixing and light touch-up which shift the accent to the strengths of each frame and give it a high-caliber look.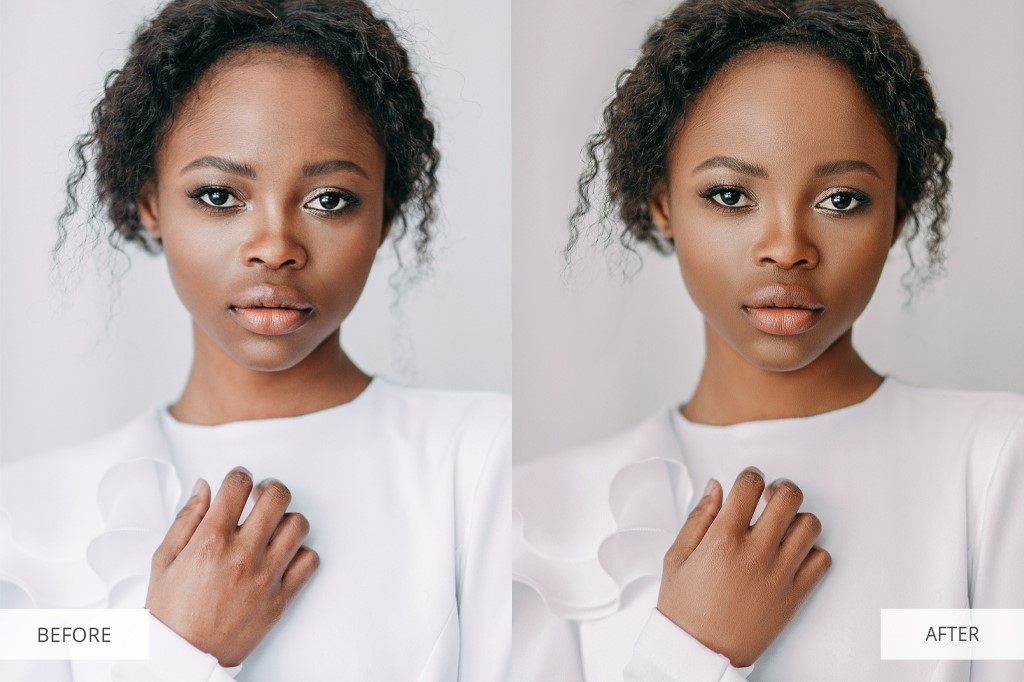 Some of their services are portrait retouching (wiping off acne and wrinkles, fixing the hairdo, whitening the smile, standard color correction) and body editing (breast or muscle enlargement).
Background removal is popular among wedding photographers and produces beautiful results. In addition, there are discounts on some services so you should keep an eye on promotions.
The Wedding Lights package, which costs $99, will give you a 700-item pack of color corrected images (only $0.14 per image). There's also the Wedding Pro package which costs $159 and allows for the basic color correction of the same bulk, plus extended editing for 20 chosen images and advanced services for 5 more.
As for the timing, after the approval of the samples, you will need to wait another 5-7 days to receive the finished order. At the peak of the season, the turnaround time can be around 7-8 days. If you have an exact date, please place a special comment for managers to consider.
4. High End Beauty Retouching
From this company you can order any level of enhancement for your digital shots. Their main scope of work is photographs for various periodicals, materials for promotional campaigns, etc.
You can order glamorous editing, apparel tidying, advertising, model photos, high-quality retouching, skin, hair perfecting, HDR fine-tuning, etc.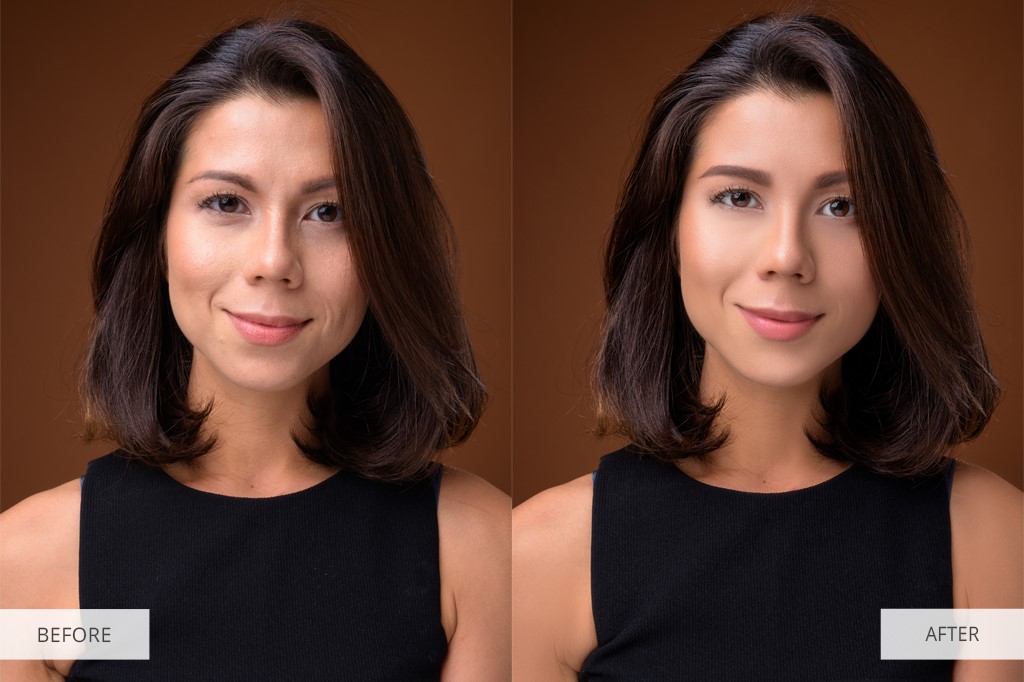 What photo editing services are included in body retouching? One can indicate a preference for aristocratic pale or summer bronze skin with no sign of imperfections but a natural look nonetheless. Other alterations can be done to the body, like reducing the waist, adding muscle, elongating legs, etc.
Such alterations require special skills to be done naturally and are not applied to regular images but rather act as tools for creating more unusual and striking works that will grasp attention.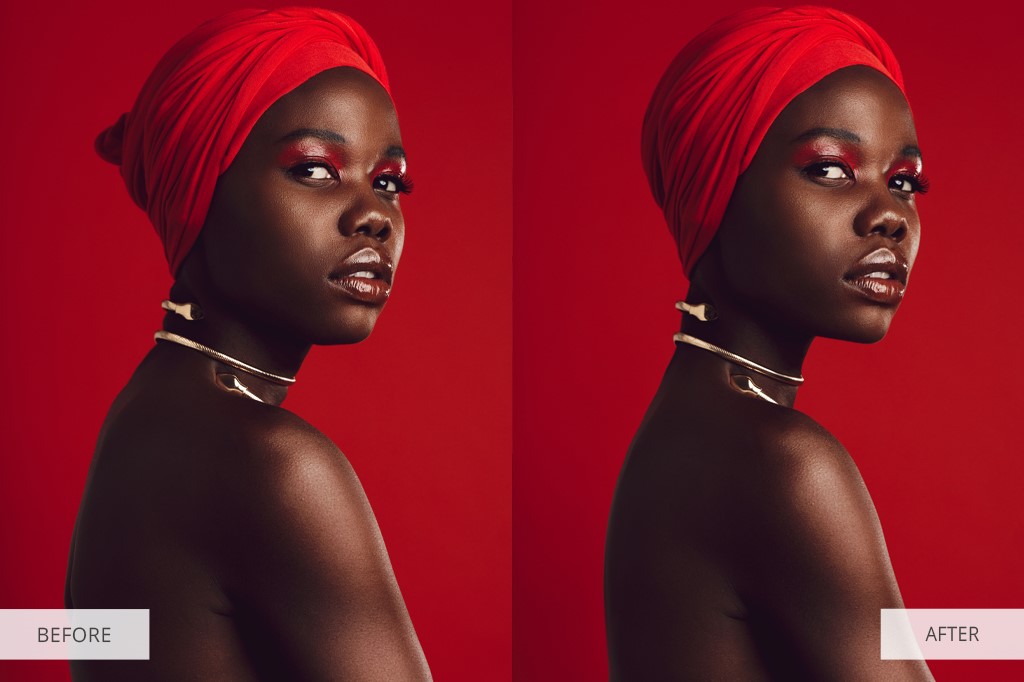 The company has gathered a lot of experience so its prices should come as no surprise. Price per item can vary anywhere in the $10-150 range with the type of alterations defining the overall cost. You can expect the completed order in about 2 working days.