Summary: Bugged by the UNEXPECTED_KERNEL_MODE_TRAP error in Windows 10? Check whether the system and all the drivers are updated. There might be memory issues or an outdated antivirus. It could be due to any reason. Read this blog to learn the possible reasons behind the error and get some easy fixes to resolve it.
Many users have reported about the UNEXPECTED_KERNEL_MODE_TRAP error in Windows 10. This error is quite annoying as it doesn't let you operate the system smoothly. Your computer screen turns blue showing the UNEXPECTED_KERNEL_MODE_TRAP error, and you're stuck.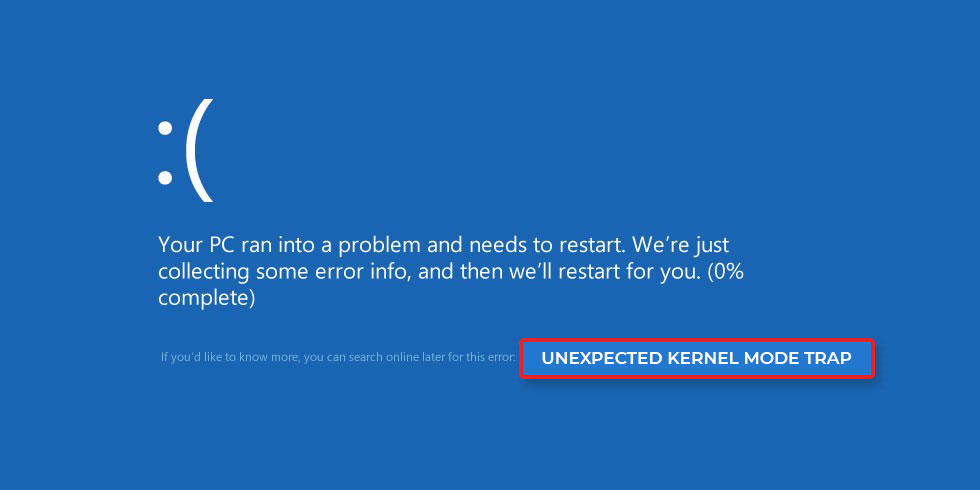 You may also see a message stating, "A problem has been detected and Windows has been shut down to prevent damage to your computer." The stop code associated with this error is 0x0000007F (0x0000000000, 0x0000000000). If not fixed immediately, this BSOD error can stop you from accessing your system files and even lead to data loss.
The error usually results from an outdated device driver or a problematic Windows update. Also, check if all the cables are connected properly. Sometimes, a loose connection may cause the issue. Let's explore all the causes in detail and see how to fix them.
Reasons behind the UNEXPECTED_KERNEL_MODE_TRAP Error in Windows 10 and their Solutions
Caution: Before you begin troubleshooting the UNEXPECTED_KERNEL_MODE_TRAP error, log into your Windows 10 using safe mode so that you don't end up losing critical data if something goes wrong.
1. Faulty RAM Module
A fault in your system's RAM may cause UNEXPECTED_KERNEL_MODE_TRAP error, boot failure, and other memory errors.
To fix a faulty RAM, you need to figure out which RAM module is corrupt or damaged. For this, test each memory slot to find which slot is faulty and then replace it. You may even have to replace your motherboard to fix this issue. If you're unsure about the process, try to get an expert's help.
Another way to fix a faulty RAM is to run the built-in BSOD troubleshooter program available in Windows 10. To do so, follow these steps:
Go to the Settings menu and navigate to Update & Security.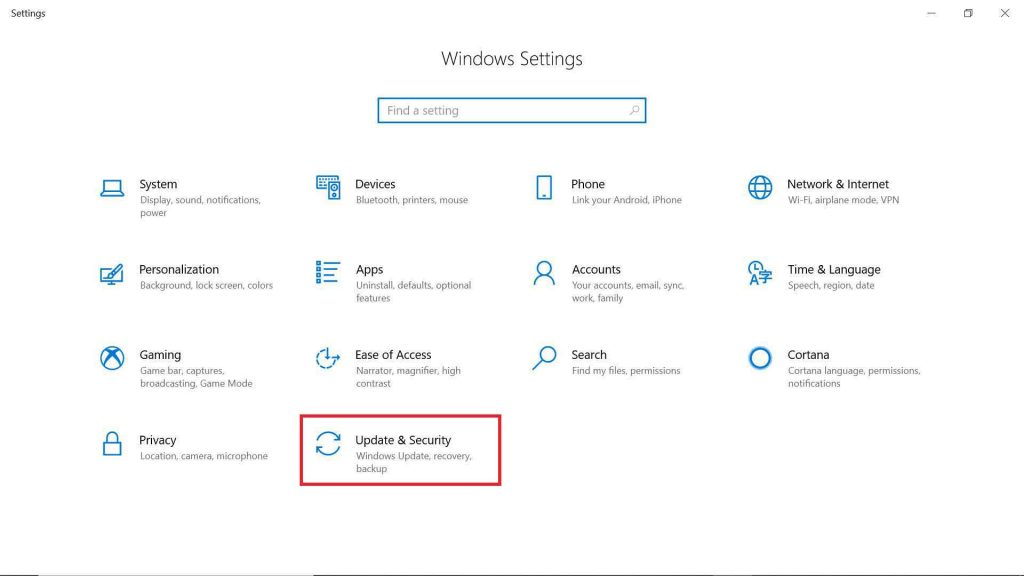 Click on Troubleshoot option on the left.
Click Blue Screen on the right and select Run the troubleshooter.
Follow the on-screen instructions. This should fix the UNEXPECTED_KERNEL_MODE_TRAP error.
2. Outdated Device Drivers
An outdated, faulty, or incompatible driver can cause the UNEXPECTED_KERNEL_MODE_TRAP error. Try updating your device drivers or remove a problematic one and see if the error is resolved. Here's how to update or uninstall a device driver.
3. Windows Upgrade Issues
Many types of BSOD errors can be fixed with a simple Windows upgrade. By upgrading your Windows to the latest update, you can fix various hardware and software bugs. Follow these steps to check for latest Windows updates:
Enter Windows Update in the search box and select Check for updates.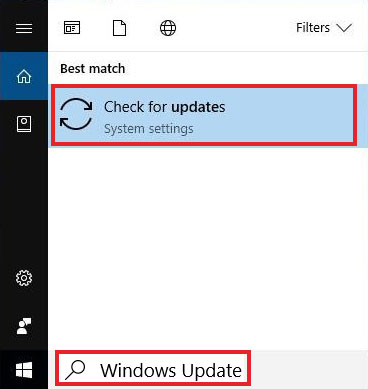 Click the Check for updates button in the Windows Update information box.
Follow the instructions on screen and install any available update.
You may also try resetting your Windows 10 to see if the error has occurred due to improper installation of Windows. To do so, follow these steps:
Launch the Start menu, press and hold Shift on keyboard, and then click Restart.
In the Advanced Startup options, go to Troubleshoot.
Select the Reset this PC option and click Remove everything. 
Now, install Windows 10 again on the system.
Select the option Only the drive where Windows is installed and click Just remove my files.
Now, Reset the system after seeing the changes the reset will enable.    
Follow the instructions on screen to complete the reset process.  
Note: Resetting the PC may delete all existing files from the system. So make sure you have a backup available to avoid any impending data loss. If there's no backup available and you lose your critical system data, the best option is to use a reliable professional data recovery software to recover the data.
4. Missing or Corrupted File System
A missing or corrupted file system can also cause the UNEXPECTED_KERNEL_MODE_TRAP error. You may fix this issue by running two types of scans on your system – SFC and DISM.
SFC Scan – The SFC scan on your system helps to detect and repair any file system corruption. Follow these steps to perform this scan:
Press the Windows key + X to launch the quick-access menu.
Click Command Prompt and run it as administrator.
Enter sfc /scannow in the command prompt and press Enter.
Once the scan is completed, restart your system to check if the error is resolved. If not, try the DISM scan as described below.
DISM Scan – You can check the health of your OS or detect any missing or corrupted system file by running DISM scan on your system. To do so, follow these steps:
Go to Start menu.
Enter Command Prompt. Right-click and select Run as administrator.
Enter the following command in the Command Prompt window and press Enter:
DISM /Online /Cleanup-Image /CheckHealth
This scan may take some time but it will effectively detect any issues with the system that need to be fixed.
5. Low Disk Space or Memory Errors
Your system may be running out of memory or there may be some corruption issues, causing the error. To find the exact issue, you may run memory diagnostics on your computer. Follow these steps:
Press Windows + R keysto open the Run dialog box.
Enter mdsched.exe and click OK.
Select the option Restart now and check for problems (recommended).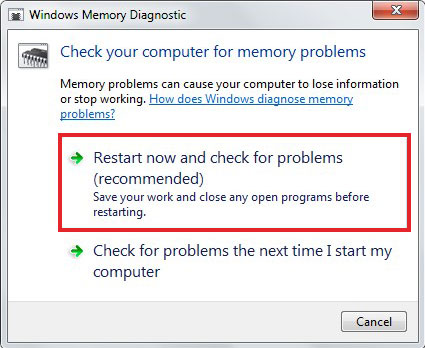 Let Windows check the memory for any errors. Wait till the scan completes.
Once the testing is completed, Windows will restart automatically.
Another way to find whether the UNEXPECTED_KERNEL_MODE_TRAP error is caused by a storage or corruption issue on your system, is to run a chkdsk scan.
Run Chkdsk Scan
Press and hold Windows + X keys and select Command Prompt (Admin), or PowerShell (Admin).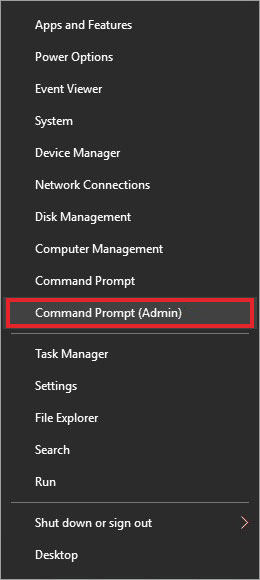 Press and hold Windows + X keys and select Command Prompt (Admin), or PowerShell (Admin).
chkdsk/r c: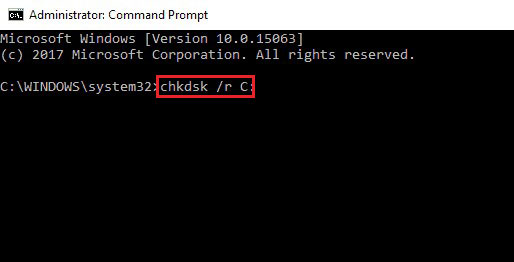 Running the Chkdsk command on your PC will help you detect any potential issues with the disk storage space or file system corruption.
6. Outdated Antivirus Protection
Your Windows Defender Antivirus protection may be expired or disabled, which is a possible cause of the UNEXPECTED_KERNEL_MODE_TRAP error. Check your system to see whether your antivirus protection is up-to-date and running. Follow these steps:
Go to System Settings and navigate to Update & Security > Windows Security > Virus & threat protection.
The antivirus will also scan the PC to detect any viruses.
Follow the instructions on screen to remove malware, if any. Once done, restart your computer and check whether the problem is resolved.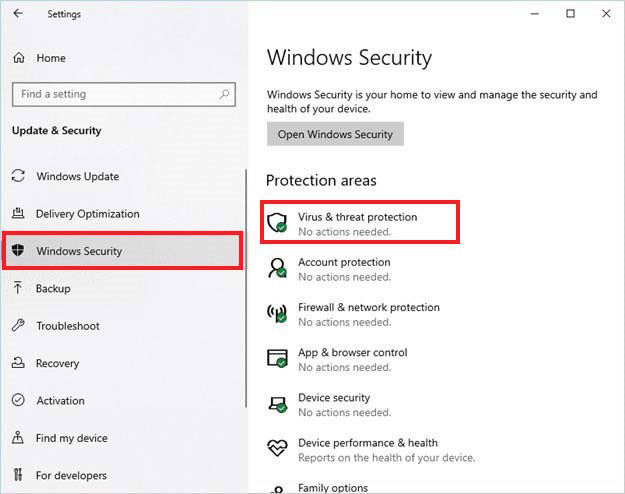 7. Issues with Graphics Card Driver
Sometimes, BSOD errors are caused due to an improperly installed or outdated graphics card driver. It is also being reported that the latest Nvidia driver is causing various errors in Windows 10. And, the best way to deal with this to roll back to the previous driver.
To do so, remove the Nvidia driver from the Device Manager.
Once the driver is removed, restart your PC. Windows will reinstall the default driver. Now check whether the error reappears after this.
End Note
The UNEXPECTED_KERNEL_MODE_TRAP error may occur due to various reasons, such as faulty RAM, outdated drivers, corrupted file system, etc. In this post, we've shared the causes and their fixes to resolve this error. One may run the built-in BSOD troubleshooter or check Windows for any impending updates.
Other methods include running system diagnostics to check for any memory or storage-related errors, keeping your antivirus updated, and uninstalling any outdated driver.
Found this information useful? Share your feedback in the comment section below.