[Solved] Why does iMovie keep crashing?
Summary: iMovie is a popular video editing application for iOS and Mac users. It provides a brilliant way to create videos and stories. However, there are many issues like iMovie crashing that can ruin the user experience. This blog highlights various reasons why iMovie keeps crashing on Mac or iPhone and how to fix this.
'iMovie fails to launch or freezes during start'. I have to force quit the app each time. Please help me fix this issue.
'When I exported the iMovie as a file, after 30 min, it was still stuck at 15 min. When clicking around, iMovie crashed. Help me resolve this crashing issue.
'iMovie crashes every time I try to import a video on Mac. What to do?'
Users in Apple forums report these errors and many other complaints relating to crashing issues in iMovie.
iMovie is an integral part of video editors' and photographers' lives. It can be frustrating when this default video editing application doesn't let you import, export, or share your videos.
In this blog post, we have discussed why iMovie keeps crashing. We will also help you understand how to fix the iMovie keeps crashing issue in different scenarios, such as during import or export or app freezes or crashes on an iPhone.
Why iMovie Stopped Working or Crashes?
There are several reasons why your iMovie won't work. Some of the common reasons for iMovie to keep crashing or freezing unexpectedly are:
If the iMovie version installed on your system is not compatible with your OS, then it may crash abruptly while playing or opening.
If there are misspelled words and the usage of special characters/variables in the project name, then iMovie can crash.
If you import a video whose codec is not supported by iMovie, then it can cause iMovie to crash frequently.
Importing corrupt video files or clips is one of the reasons for iMovie not working on Mac or crashing issues. This corruption can be white flashes, black screen, audio-video sync, flickering, and other glitches in iMovie videos.
How to fix iMovie Crashing or Not Working Issue?
iMovie crashes while importing, exporting, or sharing any file are extremely frustrating. Not only do you lose hours of hard work, but you also have to juggle between various troubleshooting methods to fix this issue. Here are some common iMovie not working scenarios and how to solve them.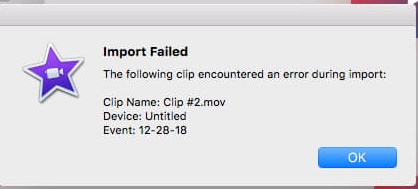 Case 1: iMovie Keeps Crashing When Importing
When it comes to iMovie, some users have reported that iMovie crashes when importing. To fix this issue, you can try the following solutions:
Try to update iMovie or your macOS to the latest version.
Download compatible video codecs.
Delete the Preferences in iMovie while in Safe Mode.

Repair the corrupted video files using a video repair tool, such as Stellar Repair for Video.
For more details, read – How to Repair Damaged iMovie Videos that Crashes When Importing?
Case 2: iMovie Keeps Crashing When Exporting and Sharing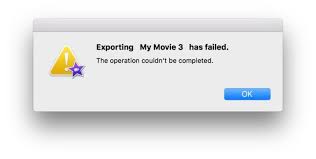 For problems with iMovie that keeps crashing when exporting or sharing, you can implement the following solutions:
Try to restart your computer as restarting a Mac will reload the resources that may be responsible for the issue.
If you are using an outdated version of iMovie, then update the app to fix the crashing issue.
Remove any special characters or symbols from the name of the export file.
Check and then tweak the export settings in iMovie to fix the crashing issue.
Make sure that your system has enough space to save exported iMovie projects.
Replace or repair the corrupted video clips using a robust video repair tool, such as Stellar Repair for Video for smooth export of iMovie projects.
Check if iMovie can export other projects or not.
Case 3: iMovie keeps Freezing or Quits Unexpectedly
iMovie won't work or quits unexpectedly are common issues that can happen due to some issues with the app, hard drive, or other reasons. Try these troubleshooting steps to fix this issue.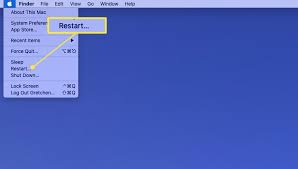 Reset NVRAM – If you are using an external device, such as a camera with iMovie, then reset NVRAM by shutting down the Mac and disconnecting all external devices. Then restart the Mac, open iMovie, and reconnect external devices one at a time to see if the error persists.
Update macOS and iMovie, if updates are available.

Reset iMovie to default settings to remove any settings. Remember Libraries of iMovie will not be affected.
Delete the iMovie and then reinstall it again to see if the issue persists.
Open iMovie in a new library. For that, hold the option key to open iMovie and create a new library.
Copy your video files into a newly created project to see if the freezing error is solved.
Delete preferences of iMovie to avoid any data loss and disruption to your project.
How does fix iMovie App keep crashing on iPhone?
If iMovie is not working properly on the iPhone or keeps crashing, then it can be due to insufficient memory, an outdated version of the app, or iOS.
To fix the iMovie app crashing on your iPhone, you can try the following troubleshooting tips:
Check for updates of the iMovie app in the App Store.
Delete unwanted apps from your iPhone to free up space.
Delete and reinstall the iMovie app to fix the issue. Reinstallation helps allocate new resources ensuring smooth functioning of the app.
Update iOS to the latest version.
Conclusion
iMovie is one of the common video editing applications on Mac. However, some users have reported some issues while using iMovie like crashing or the app won't work. We hope this article helps you understand various iMovie scenarios when it crashes, a common reason why it does, and how to fix it.
FAQ
1. Why is my iMovie not playing?
The iMovie video is not playing either because of a temporary loading issue or corruption in the video files.
2. What is the latest version of iMovie for Mac?
iMovie 3 is the latest version released in April 2022.
3. What are the most common iMovie problems?
Some of the most common iMovie problems include choppy videos, iMovie not working on Mac, Black screen, video rendering errors, no sound after import/export, and others. To know more, read this blog.