Summary: One of our readers recently reached out to us and asked for a solution to his problem where his USB flash drive – when plugged in – was constantly connecting and disconnecting. He added, "Sometimes Windows asks me to format the drive, but I don't want to format the drive as there are important videos and photos that I can't afford to lose. I haven't formatted the drive yet, please help!". So here in this blog we gave all the possible solutions for this problem.

Here's the solution,
A USB flash drive that is constantly giving this error while connected to a Windows PC via USB port can be both an annoying and worrying experience at the same time. Annoying since it's constantly connecting and disconnecting; worrying as the data stored on the drive is inaccessible and if the problem is not solved quickly, it may lead to data loss.
The problem could be caused by software issues or hardware faults on either side – With the PC itself or else with the flash drive. Common factors that can lead to such issues are:
Bad sectors
Corrupt file
Overheating of internal components
Physical damage to the USB drive
How to solve this issue?
There are few probable solutions for USB flash drive recovery. Below we have discussed some quick fixes that you may try to repair your constantly connecting and disconnecting USB drive.
First, check if there is any physical damage to the USB drive. If possible, remove the outer cover and check if any USB connection to the board is broken. If everything looks good, proceed to the solutions we have mentioned below.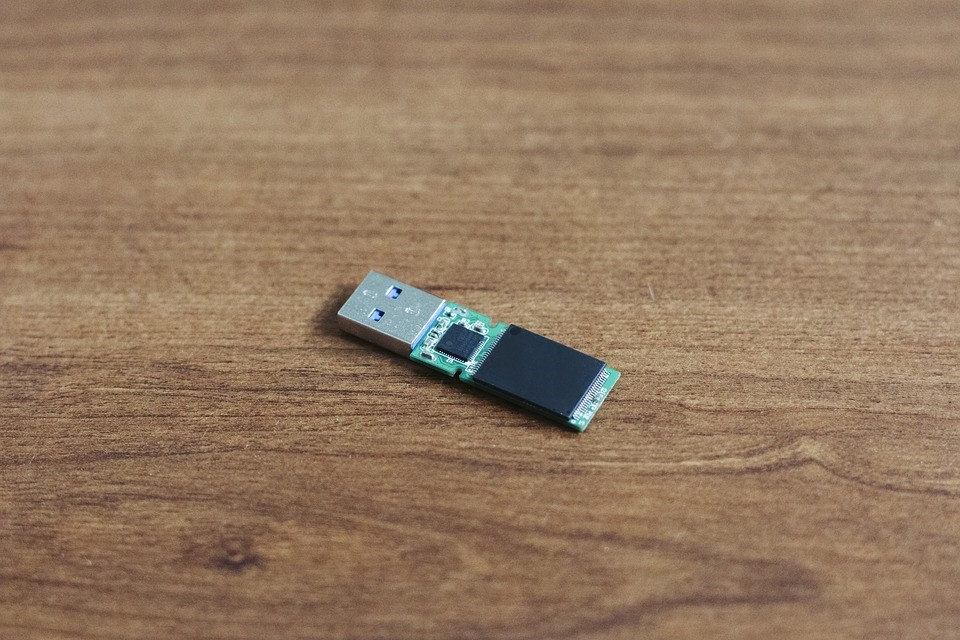 Solution 1. Try other USB ports and Systems
It's quite possible that the USB drive is not getting ample amount of power or there is an issue with the USB port. Unplug and try other available ports. If the issue still persists, unplug it and plug it into a different PC. Check if you are able to access the drive.
This solution might seem odd but it did work for some people. Sometimes, it happens the issue lies within the system; however, it can be easily solved using this simple troubleshooting technique. Most importantly, if this solution works, take a backup and format the drive. Also, repair your Windows. If this doesn't work, proceed to the next solution.
Solution 2. Use CHKDSK utility
The check disk (chkdsk) utility can help you find out the errors that reside on your USB or any other storage drive. The utility scans the storage drive for file system errors, bad sectors, etc. that makes the drive inaccessible and then tries to fix them simultaneously. Follow the instructions given below to try and repair your USB drive:
Press 'Windows + Q' and type cmd.
Right-click on 'Command Prompt' and then choose 'Run as Administrator'.
A new CMD window appears. Type chkdsk X: /r /f where X is the USB drive letter and /r, /f are the chkdsk parameters.
Press the 'Enter' key to begin the error-checking & repair process via chkdsk.
When finished, remove the USB drive and try connecting it again. If you are able to access the USB drive then take a backup of your data and format the USB drive.
Solution 3. Reinstall Device Drivers
Sometimes, due to virus infection or OS errors, USB or other drivers might get damaged. However, you can easily uninstall and reinstall the new USB drivers via Device Manager that fixes most issues including the one we are discussing in this post. To reinstall the device drivers, follow these instructions:
Press 'Windows + Q' and type Device Manager.
Click on 'Device Manager' and then double click on 'Disk Drives' to expand it.
Look for your connected USB drive. Right-click on it and select 'Uninstall drivers'
Click Uninstall when prompted to confirm the uninstallation.
Now disconnect the USB thumb drive and then after few seconds, connect it again via USB port.
Check if you are able to access your USB flash drive or not. If you are able to explore the USB drive via File Explorer, immediately backup your important data and then format the drive.
The 'USB flash drive constantly disconnecting' problem could also arise if some important system files on your Windows are damaged or corrupt. SFC or System File Checker is a utility provided in Windows that helps in repairing those corrupt and damaged system files by replacing them with a new ones. To scan and repair your system files using SFC scan, follow these steps:
Press 'Window + Q' and type cmd.
Right-click on 'Command Prompt' and choose 'Run as administrator'. A new CMD window appears.
In the CMD window, type SFC /scannow and press the 'Enter' button. SFC scan begins.
Wait until SFC scan finishes. Once finished, restart your system and connect the USB drive.
Check if it's accessible now via File Explorer. Copy the data if you can access it and then, as a precaution, format the USB drive.
Solution 5. Use a Data Recovery tool
This is the final solution when none of the above-mentioned solutions works. Using a reliable data recovery tool, such as Stellar Data Recovery- Standard for Windows, can help you recover data from an inaccessible, corrupt, damaged, and even from a formatted USB drive. All you have to do is follow these simple steps:
Download and install the Stellar Data Recovery- Standard for Windows software.

Connect your USB flash drive to the system and then run the program.
From the 'Select what to recover' screen, click either 'All Data' to recover all file types from the USB drive or select individual checkbox to recover specific files and folders. Click 'Next'.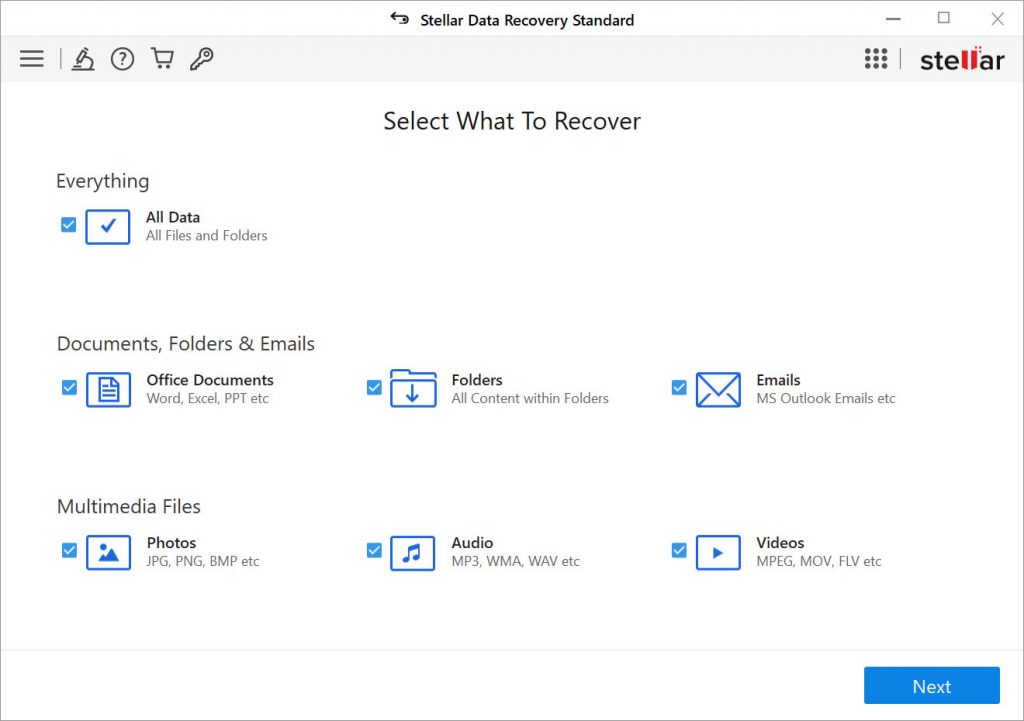 Under 'Connected Drives', select the USB thumb drive.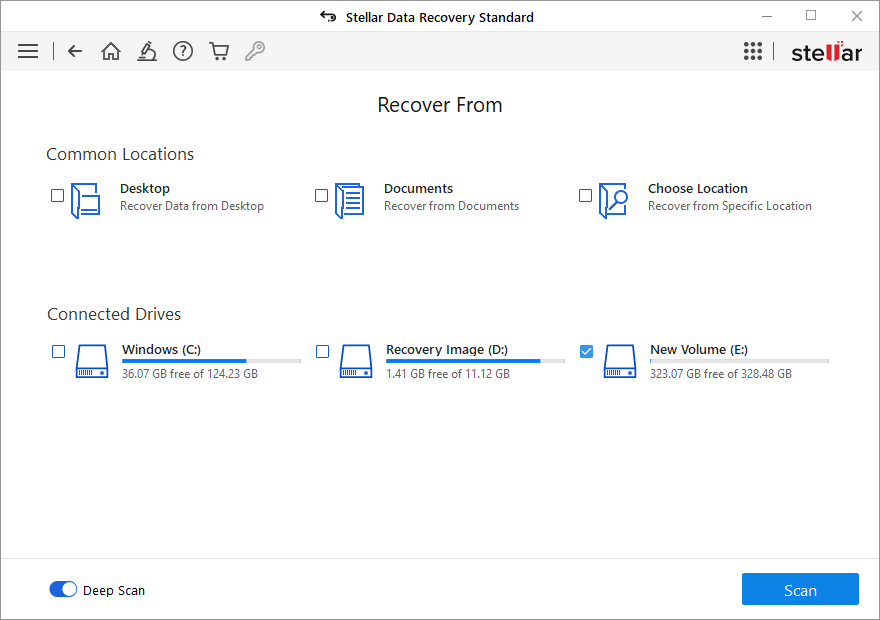 Turn on the 'Deep Scan' toggle switch that appears at the bottom-left corner of software screen. Click 'Scan'.
Wait until the scan is finished. Deep Scan takes time as it digs deep into the USB data blocks and extracts every piece of data that it finds by running multiple passes.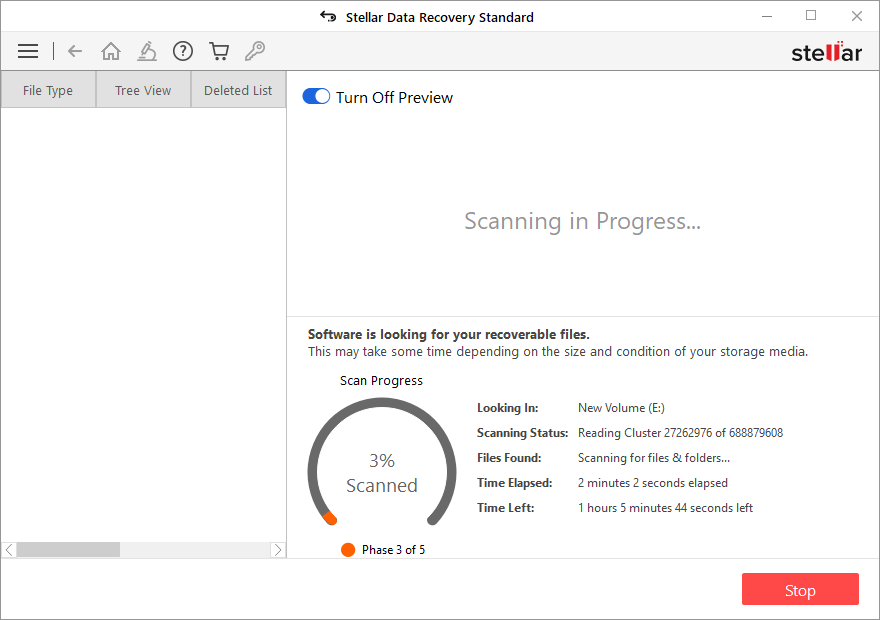 When finished, in the left Tree View pane, you see all recovered folders and files. Click on the 'File Type' tab to easily find & recover required data. You can also click on a file to preview it before you begin recovery.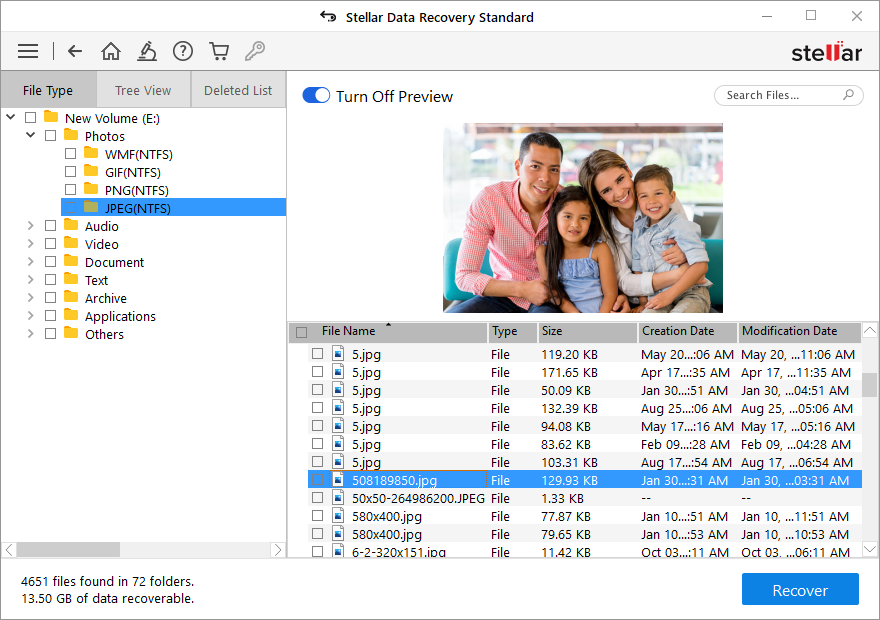 Click the checkboxes of the files & folders to recover and then click the 'Recover' button. A popup appears.
Click the 'Browse' button to choose the location where you want to save the recovered files and folders. Make sure not to select the same USB drive. Finally, click the 'Start Saving' button.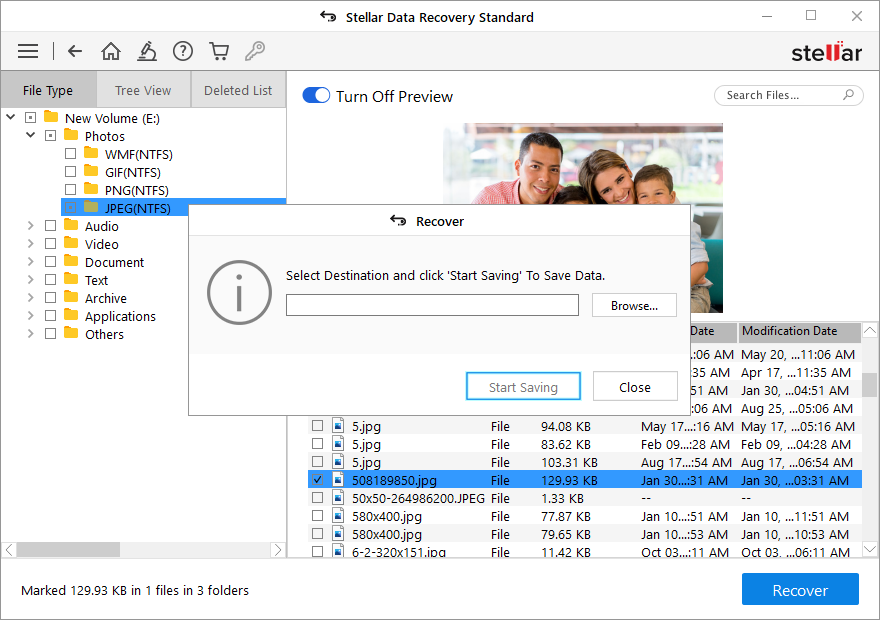 The selected recovered files and folders from the USB drive are saved at the specified location.
Conclusion:
Protect your system using a good antivirus program and also run scheduled 'chkdsk' scan on your systems hard drive and external drives to keep an eye on the drive health and avoid data loss situations. A scheduled backup is also an option and you must create a backup of important data as drives can fail anytime or attacks like Ransomware could take place without warning. Stellar Data Recovery- Standard is one such tool that can recover data from an infected, inaccessible, corrupt, formatted, and even from re-formatted storage devices like USB drives, SD card, Hard Disks, SSDs, etc.