Repair Corrupt OLM File to Restore Inaccessible Mailboxes Items
Stellar Data Recovery launched completely new and innovative OLM file recovery software – 'Stellar Phoenix OLM Repair'. With power-packed programs, this software is able to fix any damaged Outlook backup file (.OLM), created using MS Outlook for Mac 2011 & 2016 and thus helps in restoring the inaccessible mail components back.
This advanced utility successfully repairs the corrupt OLM file and recovers all your Emails, Attachments, Contacts, Tasks, Notes, and Calendars in a .RGE file. This newly created .RGE file can be easily imported into your Outlook email client and you can access all your mailboxes, as earlier.

Steps to Repair OLM File using OLM Repair software:
 Step 1: Download and install the software on your system

Step 2: Now, from the Select OLM file, choose your corrupt OLM file using Browse or Find OLM option. After selecting OLM file click on Scan Now button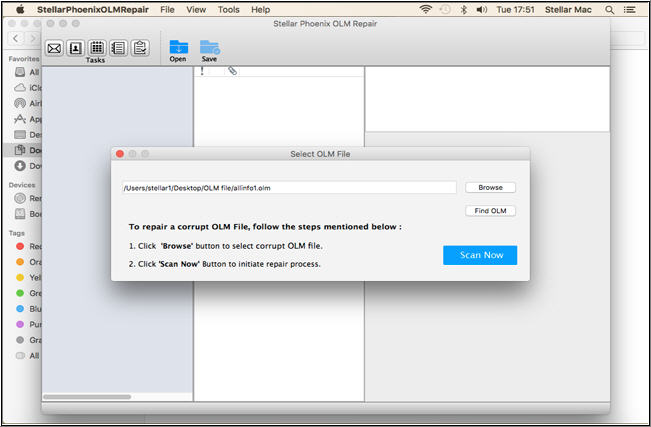 Step 3: Scanning process of selected OLM file starts, you can see on below screenshot. In case you want to stop the process click on Cross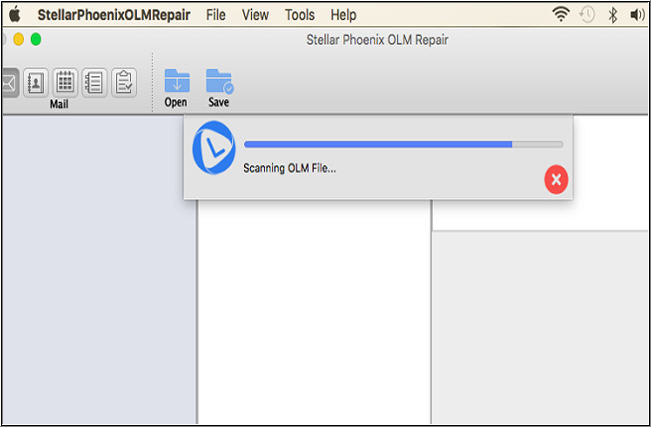 Step 4: Now, you can check the summary of repaired OLM file. There will be detailed summary of recovered mailbox items like Mails, Contacts, Calendars, Notes and Tasks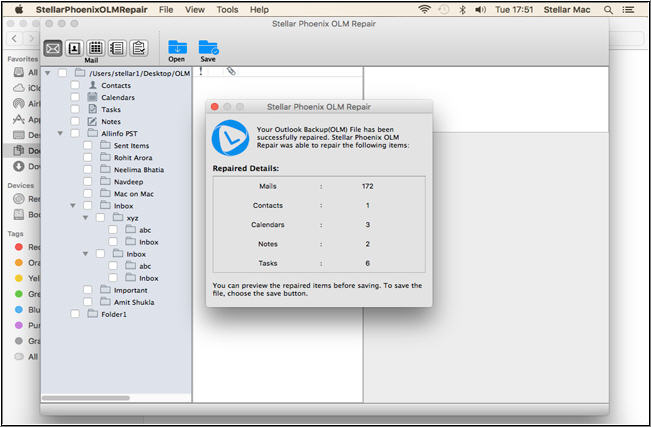 Step 5: The software shows the preview of repaired OLM File. As shown below,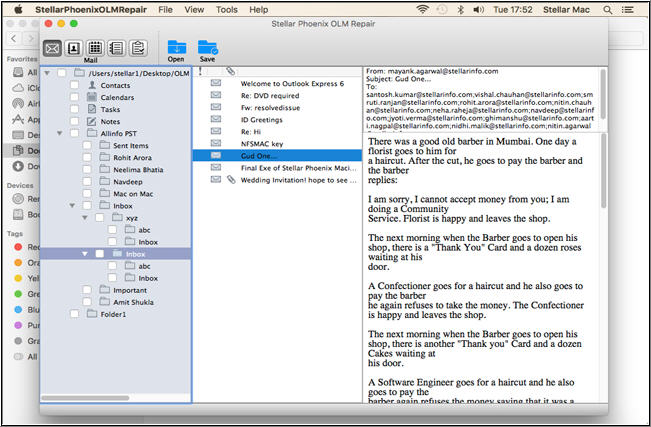 Step 6: To save the repaired file click on Save option from the File menu. Select the destination path and the repaired OLM file will be saved as Mail Identity (Date, Time).rge.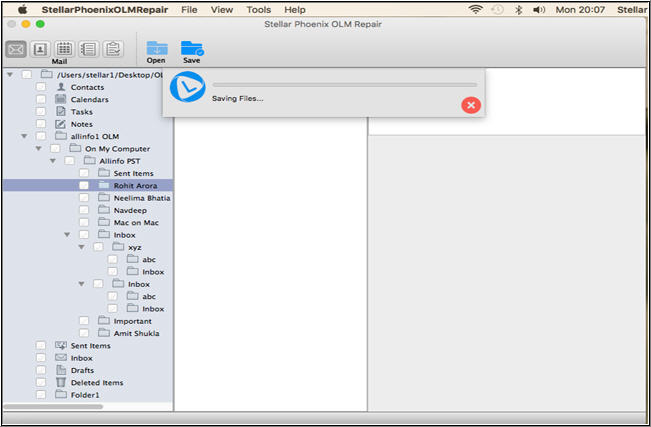 Step 7: Import the data into Outlook for Mac to access it.
Stellar Phoenix OLM Repair software is completely reliable and does not make any changes in the format of the recovered mail objects. Both the demo version as well as the full version of the software provides preview of all the recoverable objects, after successful completion of the scanning process. Note that the attachments, some inserted images in emails and the content of the mails in the language other than English cannot be previewed, but they are completely recovered.
Cross check the credibility of the software by downloading the demo version, free of cost and once you are satisfied, you can purchase the full version of the software for complete recovery.