Why You Should Always Backup Your Data?
Each survey uncovers some answers, evokes discussions, and gather meaningful feedback and provides valuable insights to drive the decision-making process. Recently, a data backup company conducted a backup awareness survey and tabulated the answers in the following pie chart.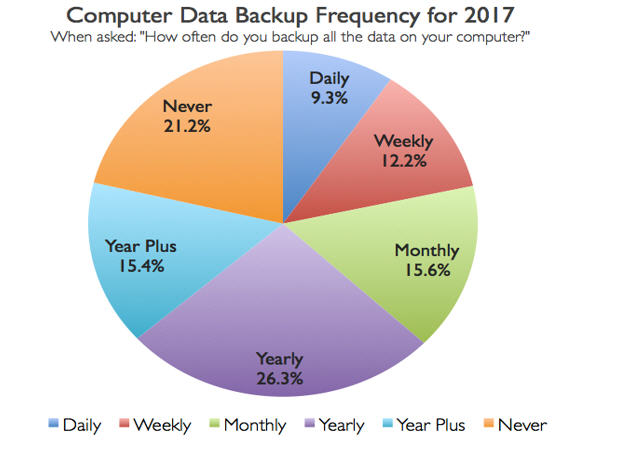 As you can observe, only 9.3% of the users backup their data on a daily basis, while the percentage increases when it comes to yearly backup. However, 21.2% of the respondents don't even think about taking a backup.
Where do you stand?
Clearly, you can ask yourself and already know the answer. If you're taking backups on a "Daily basis", then your data is not being compromised. Ensure that you backup your data daily without fail.
You may be wondering, does it make a point whether you backup your data regularly or yearly? Of course! Let's examine a situation where you backup your data yearly i.e. you take a backup only after 365 days.
There' a simple logic, if anything goes wrong let's say your computer unexpectedly crashes or there is a virus attack such as ransomware, then you'll be able to restore data that was backed up a year before. This implies the complete loss of data. On the other hand, if you have taken a backup on a regular basis, then you have the updated copies of your data.
You need to backup your data!
Data loss is quite common these days and many of us have already experienced it. Ever lost your smartphone or tablet or accidentally deleted data? All these factors count when it comes to data loss.
Jessica Roger, a colleague of mine recently experienced a similar situation. While working on a project, her laptop unexpectedly shutdown and after turning it on again, she lost all the important documents including the recent pictures of her birthday celebrations. The laptop did start to work well, but the documents and files were missing. Thankfully, she recovered her data using a data recovery software, and since then, she has made a point of regularly taking backups of her important data.

There's another instance, which highlights the importance of securely backing up your data. Dwayne James always backed up his data on a regular basis on his external HDD. He belonged to that 9.3% of the users. Unfortunately, his HDD turned corrupt and as result, he could not access the important data such as pictures, movies, confidential/legal documents, presentations, etc. stored on it. To recover lost data, he leveraged a data recovery software and efficiently recovered his data from the corrupt hard drive.
The inference drawn is that you should backup your backup files as well!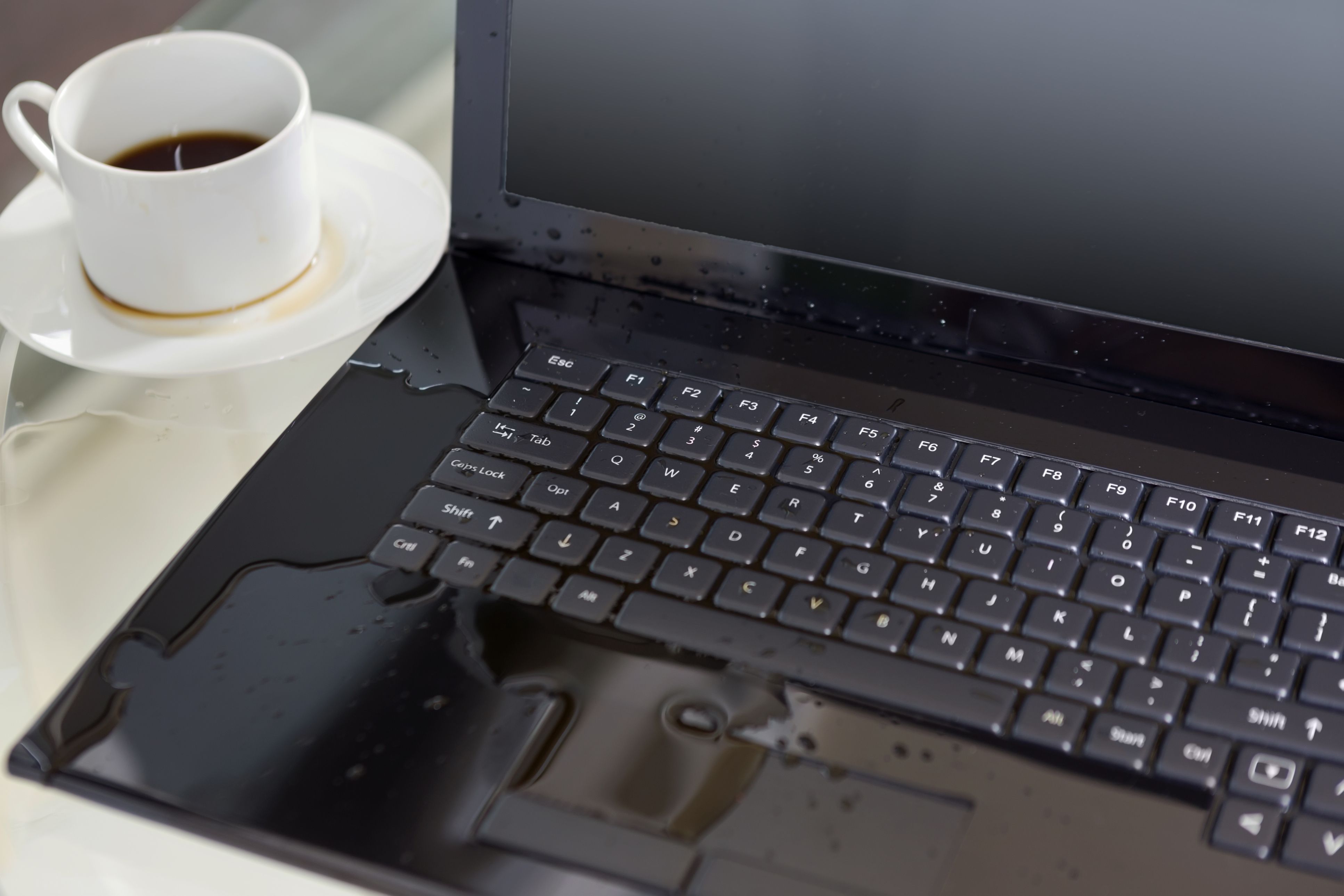 Backups – A life hack for overcoming data loss
The above two scenarios only represent one of the many facets of data loss situations. Data loss is inevitable, we can't anticipate when our hard drive will die or when our system will crash; therefore, to minimize the effect of data loss, backup is the most efficient way to recover lost data and safeguard it.
Even before formatting or partitioning your laptop or installing new applications or updates, make it a point to have a reliable backup of the data. There have been instances where users while upgrading their Windows have faced data loss.
You can learn a thing or two from both Jessica and Dwayne and start considering backing up your data on a regular basis. It is your responsibility to ensure that your data is safe, else you could land in their shoes. The options for backing up is more than ever. The internet is inundated with how-to guides manifesting different methods to take backups. You can leverage the methods and make your data safe and secure.
Apart from taking the backup, you should have a contingency plan and include a data recovery software which is an easy approach to secure your data.
Stellar Data Recovery- Standard is your answer to recover lost data.
Through Stellar Data Recovery- Standard, you can easily recover lost or deleted data and from the corrupt hard drive. All you have to do is just connect the affected media to your computer and run the software. This DIY software efficiently recovers your lost data.
Watch How You Can Recover Your Data
Some of its features:
It has effective file search feature to specifically search files by name and file type
Quick and Deep scan feature to scan the device thoroughly
Recovers lost data from inaccessible partitions
It provides 1GB free data recovery
The Bottom Line
One small incident is enough to wipe off your important data. You should practice safety backup measures and make it a point to keep another copy of your backup instead of storing it in one place. Don't wait till data loss strikes: take your regular backups and include a data recovery software as a recovery strategy!