Thanksgiving Day is celebrated predominantly in the United States. It is also celebrated in certain parts of Canada and the world to give thanks for the harvest of the previous year. It is celebrated on the second Monday of October in Canada and on the fourth Thursday of November in the United States. After 1863, President Abraham Lincoln announced a national Thanksgiving Day to be held each November and declared it as a national holiday.
The day of Thanksgiving holds a regular affair, with full-fledged celebrations all over the world. Prayers of thanks and special ceremonies are hosted after harvests in many parts of the world.
With the passage of time, in many American households, Thanksgiving is now being centered on sharing a bountiful meal with family and friends, exchanging gifts with everyone.
As celebrations prevail, gifts become an eye-candy for everyone, whether it is men, women or kids. In that case, the gift buyer should have an eagle eye to what not or what to bring for a Thanksgiving gift for each person in every category. Clothes, flowers, cakes, sweets, cards and showpieces are a common affair as everyone likes to be out-of-the-league when it comes to gifts. Gifts belonging to photography and techie categories are an eye-catcher in todays' world. Even a kid will love to have a remote controlled car, an airplane that is battery operated that flies in the air. A woman will be pleased to have a high megapixel camera mobile. On the same note, a man will be delighted to have an electric shaver or Touchfire screen iPad rather than a pair of jeans or a T-shirt.
Didn't you hear something similar or categorical in these gifts? Yes, they belong to a particular group. These gifts may suit to everyone's needs and necessities, but on a long run it might be monotonous.
People should try something that is "unusual" and liked by the person for whom the gift has been brought.
Here are some Thanksgiving gift ideas for your Photographer Friend which will steal everyone's heart and the gifts will surely stand apart.
To be specific, today every family has at least one amateur or a professional photographer who loves to click photos at each and every occasion. Now, when it comes to photography, gift ideas like electronic gadgets may not suit him/her.
So a gift idea near to or alike to his profession will be the best one. Let us a have a glance over few gift ideas that stand out for a photographer.
Among these gift ideas some are even inexpensive, but are fairly good and will show a lovely gesture at Thanksgiving.
Photo album coffee table:
This will be a stand-alone gift idea. Many of us have seen a table made in a form of a photo album, but what if the table does the work of a camera album too? Yes, the coffee table will be in a form of an album and will consist of several pages and leaflets where the user can place his memories. The memories will be refreshed whenever the coffee will be cherished at the table.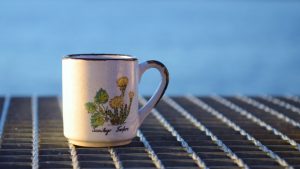 Selfie Stick:
For all those selfie lovers out there, this can work wonders. Try searching for a sturdy and a long selfie stick to make photo clicking simpler and easier. A remotely or Bluetooth controlled selfie stick will let the user to take long range pictures.
This is a widely loved and the most desired idea for a photo-freak friend. Numerous editing options, with various effects can make the after-clicking experience more enthralling. The photos can be enhanced and cropped according to the user.
A Pass for a Photography Exhibition:
There are many exhibitions related to photography that are held every time. You can take your photographer friend to an exhibition which has famous photographers and their clicks. The best idea will be to hide the tickets in an envelope and drop it on the work table. Let your friend come and be surprisingly happy.
Camera Lens Mug:
This will definitely not click photos, but surely catch the eyes of your friend if he is a photo freak. The mug is made in the form of a Zoom Lens and every time he will pour tea or coffee inside it, he will undoubtedly recall you.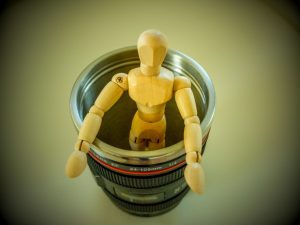 Autobiography of famous photographers:
A book is a reflection of a man's heart. Being a virtuous reader along with a good photographer will surely be an icing on the cake. A life history written by famous photographers like Ansel Adams, Robert, Capa, Jaqueline Livingston will make him joyous in every way.
Photographs are very dear to everyone and if you have a Photographer friend then, undoubtedly he will have a decent number of exquisite photos which he would never like to lose. Make his life easier and free from worry by gifting him a Photo Recovery Software if he loses any of his work at any time.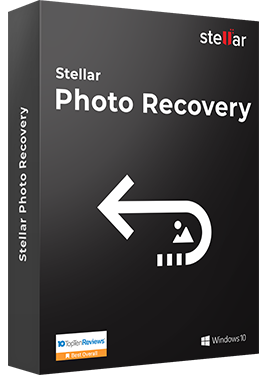 Solar-Powered camera strap:
This will definitely fix the every time-charging problem of the camera and searching for the socket every now and then. The strap will be hung around his/her neck and will charge the camera with the help of solar panels installed inside it.
Online Photography Education:
This is an online class that teaches the photographers to bring out the best in their subjects with numerous famous professional photographers sitting online. This will direct the users to polish and click images that families will be proud to display in their homes. Pay for your photographer friend and let his talent come out.
Zoom Lenses:
If your loved one already has a professional DSLR camera, then gifting multiple zoom lenses will be the best one. There are a variety of lenses available,, such as prime lens, telephoto lens, macro lens etc..
Memory Cards with Varying Capacity with a Card Reader:
Memory cards will be an outstanding gift. The card will let you store all memories like photos and videos. If the person is a tech freak, then this can be a sure shot to buy different capacities of memory cards ranging from 4GB to 128GB.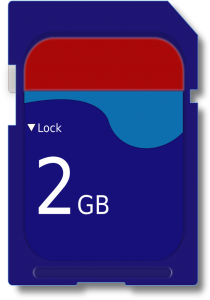 DSLR Cameras:
These cameras come with a fine photo quality, deep focus and different exposure modes. Be stringent with the brand you choose to opt for the best quality DSLR Cameras. A tripod given additionally will be another feather to its cap.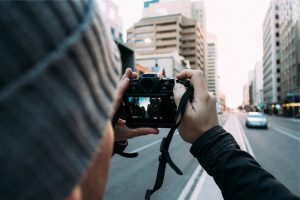 A Phone with a supreme camera quality: A DSLR may be a high on cost equipment, but a phone with a great camera quality is a decent choice. A good quality and a branded phone will have a better quality camera to capture photos at night, Astrophotography etc. Watch out phone specifications with a better camera eminence.
Mini Model camera pendant and camera earrings:
For all girls, they will love to wear and this will look very trendy whenever going out for a clicking session. The camera model comes up with three lenses in spite of its mini size.
Lens Bracelets:
This will be a-never-ever-expected gift idea for a person who will love to wear photography all over and every time. The bracelets come in a pair and have zoom length inscribed on them. A trendy and an eye-catching gift idea will surely please him.
Memory card wallet:
The clicked photos are to be kept in a very safe place and a memory card is such a place. But a photographer will have numerous photos with himself and carrying them on a single desktop or a laptop is not an easy task. Handling a number of memory cards is a matter of risk of photo loss Gift him a wallet for the same to make his life easier.
Lens cleaning kit:
Walking on deserts, ponds, lakes will surely make the camera lens dirty and keeping lenses clean will ensure that your photographer friend will get the best and highest quality results. The kit will consist of a liquid lens cleaner recommended for cleaning lenses, a large piece of microfiber cloth, a rocket blower to blow off the dust from lenses, a hair brush, and a cleaning paper to clean the optical lens elements.
Super-secret spy lenses:
This will fit on the SLR's zoom but has a mystery of having a secret cut-out on the side and a mirror assembly inside. The user can shoot left, right, up, or down (it can rotate to 360 degrees too) but falsely it will appear that the user is shooting from the front.
Install few best photo editing applications secretly from his/her smartphone:
Smartphones are handy for everyone, nowadays and if the person likes to click photos more from the phone, try installing the best online photo editors that will enhance the photo clicking effect and the pictures standing apart.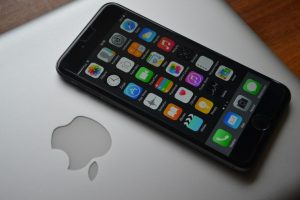 Wireless shutter release for cameras:
For professional photographers, it will be the best as it will prevent shaking of the camera while taking telephoto shots, macro photography, and long exposures. Also the shutter will be released wireless.
Waterproof camera:
If someone is good at taking photographs on multiple occasions and everywhere, be it water or sand but, then this will be a savior. Try buying a famous and a water-proof camera from a known brand.
With these unique ideas, Thanksgiving can be a great celebration for you and your loved ones .If he is a photographer then definitely he will be sure to get enthralled.