Summary: In this post, we'll share 8 best ways to perform hard drive recovery on a failed or unbootable MacBook Air, iMac, Mac mini, or their Pro models. Download the Mac data recovery software free trial to see how it works.

Table of Content
1. Recover deleted files from Trash
2: Restore permanently deleted files by using Time Machine
3: Recover deleted photos from the Photos app
4: Recover deleted emails from the Mail app
5: Restore deleted multimedia files from iTunes
6: Retrieve deleted files from the Notes app
7: Recover deleted files on Mac without Time Machine backup
Do you regret trashing your favorite movie, photo album, or email out of your Mac? Oh well, that's a whim we all play out, a tad too often. But then technology has made it possible to recover deleted files with surprisingly easy tricks and tools. The following section describes the best tips to recover your deleted files on Mac without paying any buck.
Trash is the place where your deleted files are stored temporarily and safely. Trash can hold the deleted files as long as you don't empty it or remove the files via the 'delete immediately' feature in Mac.
Your chances of recovering deleted files from Mac would be null if you chose to empty the Trash without restoring your files to the original location.
Follow these steps to recover deleted files from Trash:
1. Go to Trash
and locate your files for data recovery. Find files based on name, date modified, size, and type
2. Use Search Box to enter the filename or file extension so that the Trash folder directly reveals your files from the pool.

3. Once you have identified the files for recovery, select them, right-click and choose 'Put Back' for immediate file recovery.

Recovering temporarily deleted Mac files from Trash is easy & free, but it requires suitable action after deleting a file.
Read Article: Recover Files Deleted after Emptying Trash on macOS
Time Machine

is the free backup utility provided in macOS and is particularly helpful in case the files are deleted by the emptying of Trash.
The functioning of the Time Machine
Time Machine takes incremental backup of files—hourly for the past twenty-four hours, daily for the past month, and weekly for everything older than a month. When the backup drive is full, Time Machine removes the oldest weekly backup.
Restore Files Using Time Machine
When you empty your Trash, macOS deletes the Trash records permanently. If you have set up an external hard drive as a Time Machine backup drive, then you can use it to recover permanently deleted files. Steps are as follows:
1. From the macOS menu bar, click Time Machine > Enter Time Machine.
2. Click the up arrow to navigate to the time before the deletion of files.
3. Locate the files from the backup Finder window.
4. Click spacebar to preview a file, select the deleted files, and click Restore.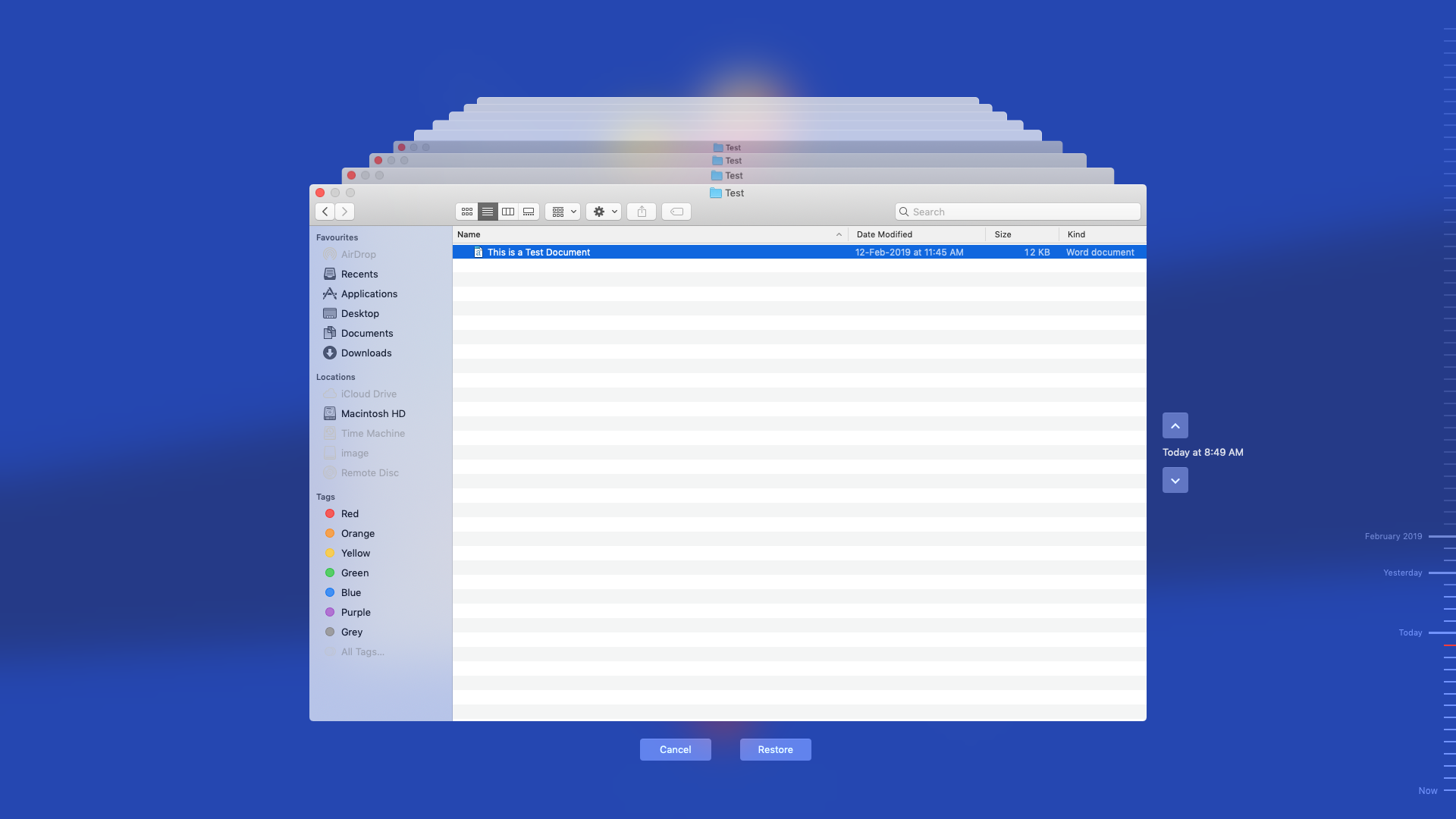 5. Open your current Finder to view the restored files.
Photos
is a native photo manager app included in macOS that helps you edit and manage pictures/images. When you delete a photo from the Photos app, the application removes it instantly but keeps its record in the 'Recently Deleted' section of Albums. The application automatically removes the deleted photos after 30 days.
In case you have accidentally deleted photos from the Photos app, then employ the following steps to restore them:
1. Open Photos, select Albums from the left pane, and double-click Recently Deleted.
2. Select the deleted photos and click Recover from the top-right corner.

There you go; you have recovered your deleted photos for free.
Note: After 30 days of grace period for recovery, you cannot restore the deleted photos from the Photos app. But you can use Time Machine backup to restore your lost photos.
Mail app

is the native email client in macOS. When you delete your email from the Mail app, the application removes it straightaway and stores it in the Trash. The application automatically removes the deleted emails after a specific time.
If you've deleted an email, you can recover it with these steps:
1. Open your Mail app and click Trash from the left pane.
2. From the list of deleted emails, select the one you require and drag it to your Inbox.
That's it; you have restored your deleted emails free of charge.
In case your deleted email is not found in the Trash, then the Mail app may have automatically removed it from there after the elapsed time. Or you may have deleted the email from Trash as well. In both cases, Time Machine is the only way to get your lost email back.
Also Read: Recover deleted emails from Apple Mail
When you delete a multimedia file from iTunes
, the application prompts you to either move it to the Trash or keep it in the iTunes Media. If you opt for the former, iTunes removes the file from its database but keeps its record in Trash, and the latter moves the file to the iTunes Media.

1. To recover a deleted multimedia file, you can look in the iTunes Media or Trash.
2. Once you find your deleted file, you can drag it to the iTunes icon present in Dock to re-import it into your iTunes.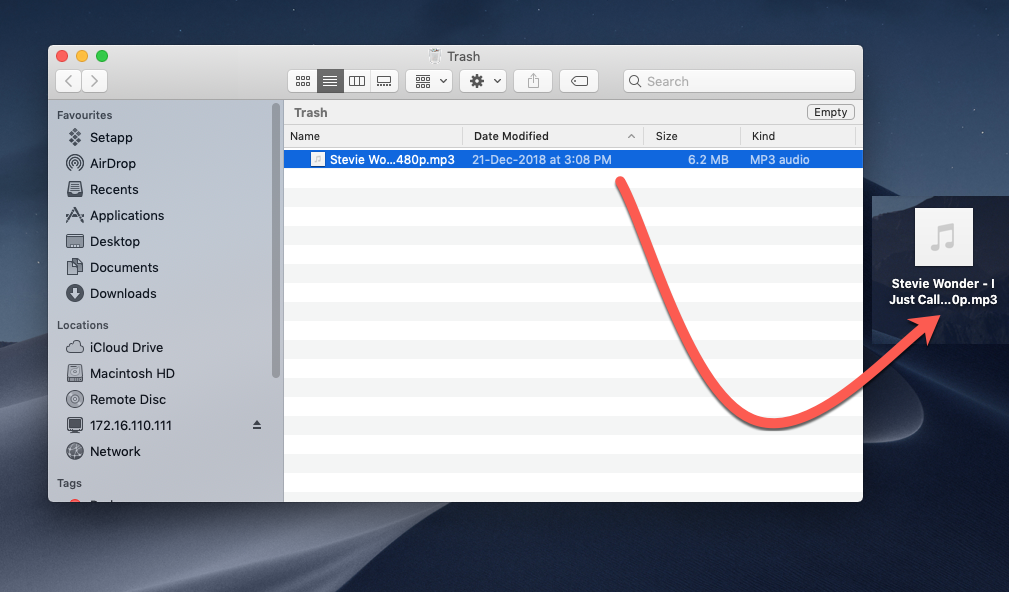 3. In case the file is not present in either the iTunes Media or Trash, you either re-download it from the iTunes Store or restore it from Time Machine.
Like in Photos, when you delete a note, the application removes it and keeps a record in 'Recently Deleted' for 30 days.
To recover a deleted note for free, perform the following steps.
1. Open the Notes app and click on the Recently Deleted section present on the left pane.
2. From the list of recently deleted notes in the middle pane, secondary click on the required note and opt for Move to > On My Mac > Notes.

The note is now present on your Notes section.
In case you have deleted the note from the 'Recently Deleted' section or if the recovery grace period is over, you must restore your lost note by using Time Machine as usual.
Time Machine is repeatedly advocated as the last resort to recover data on Mac. Truth is, Time Machine can fail to recover deleted Mac files if they are corrupt/damaged or were never backed-up.
So, in all practical situations, Mac data recovery software is an absolute necessity for recovering deleted documents, photos, videos, iTunes, and emails. It's the actual last resort to save your precious data.
Utilities like the Stellar Data Recovery Professional for Mac find relevance in critical data loss situations, such as no Time Machine backup, emptied Trash, erased/formatted storage drive, corrupt drive's file system, data flushed out due to the passage of retention period, and more.
Software method to recover your deleted Mac files in 3 Steps
1. Download and install *free trial of Stellar Data Recovery Professional on your Mac.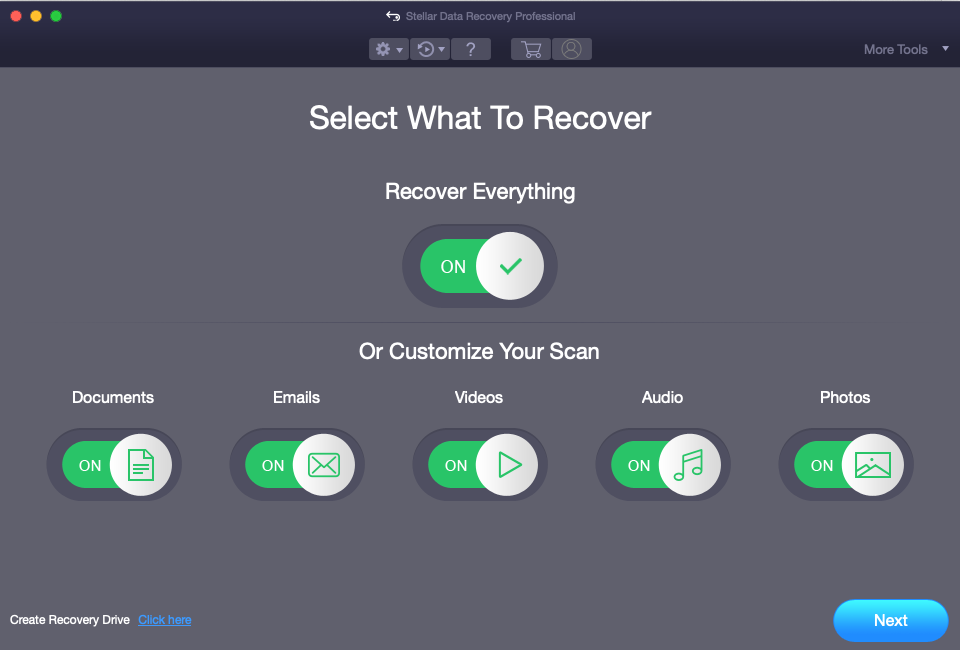 2. Scan a storage drive from which you would like to recover deleted files.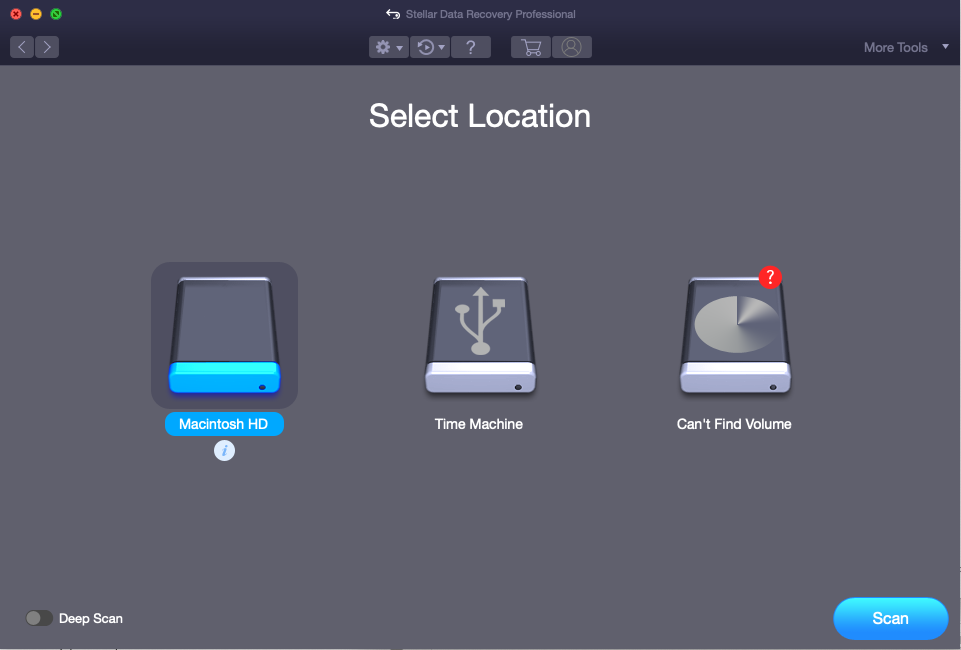 3. Preview your files and recover them conveniently to a distinct drive location.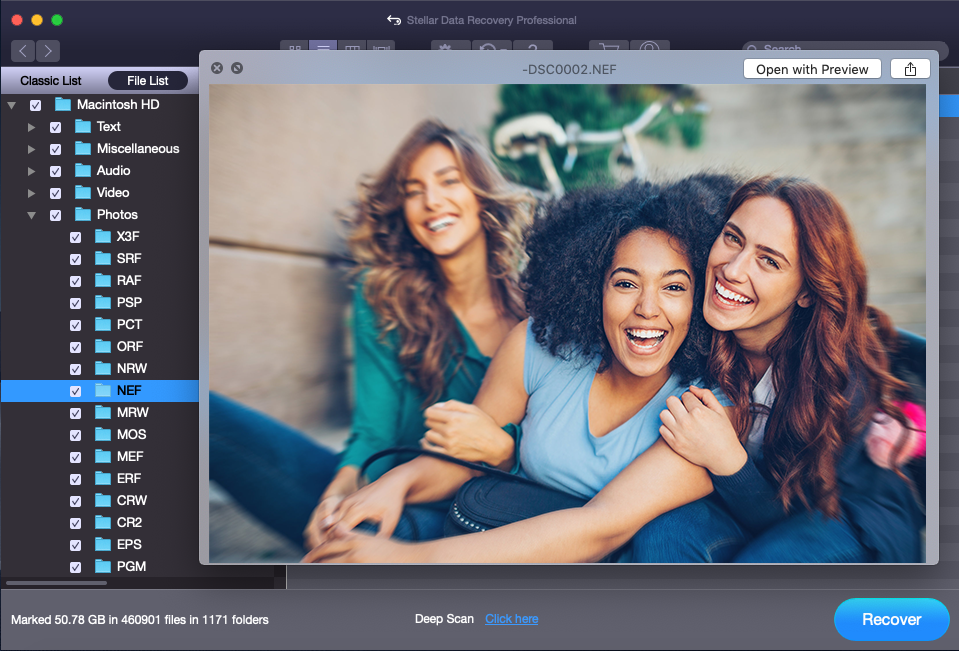 *Free trial version of Stellar Data Recovery Professional allows free scanning of drive and free preview of recoverable files. To save the files, activation of the software is necessary.
Watch the following video on how to use the software to recover deleted files on macOS.
Key benefits of the software
A do-it-yourself tool with graphical user interface (GUI)
Supports macOS Big Sur, Catalina, Mojave, and earlier up to OS X Lion
Support for APFS, HFS+, HFS, NTFS, FAT, and ex-FAT
Supports HD, SSD, USB flash drives, SD cards, Time Machine, Fusion drive
Recovers documents, emails, photos, videos, and more
Recovers multiple file-formats and supports custom formats

Related Information
1. How to Activate Stellar Data Recovery Professional for Mac Online
2. How to Recover Deleted Files on MacBook
Final Thought
Whenever you are using Photos, Mail, iTunes, Notes, or other specialized apps in Mac, look for the native or free data recovery options viz. 'Trash' and 'Recently Deleted' to recover the deleted items. But these apps hold the deleted data only for a limited time, so restore them soon after deletion.
On the other hand, if you are on Finder or Desktop, you can look for the deleted items in the Trash straightaway. If the Trash doesn't have those files, open Time Machine and search for the files from the latest time before deletion and click Restore.
When none of the above free data recovery options help, go for a free to trial of Mac data recovery software. Download, unzip & install it on your MacBook, iMac, or Mac Pro/mini. Launch it to select, scan and preview the recoverable files. And once you are satisfied with the recovery result, activate the software to save all the recovered data.