Summary: TikTok popularity has gradually increased in these past couple of years. But what happens when your creative videos gets deleted or lost? This blog suggests 3 easy methods through which you can restore your deleted TikTok videos.
Owing to TikTok's surging popularity, an increasing number of brands are showing willingness to collaborate with TikTok influencers. So, there's a possibility you may get approached by brands.
Whether you are looking for brand partnership, or enjoy having a huge fan base with a good number of likes and comments on your TikTok videos, you need to be ready for the inevitable.
What if you wake up one day and find that you've accidentally deleted your TikTok videos?
Now, before you dwell on the misery of losing your TikTok videos, check out the methods discussed below that may help you get back your deleted TikTok videos.
Method 1 – Restore Deleted TikTok Videos from Backup, if Available
The first place you should look for deleted TikTok videos is in the backup. It may seem obvious, but we often overlook checking the backup files. Probably, you may have set your phone to automatically upload videos to default photos app, such as Android's Google Photos app or iOS Photos app.
If you haven't backed up your videos, try using the next method to recover deleted TikTok videos.
Did you know that Skype archives your chats and stores them locally in your computer (if you activate the option)? Even if you delete these messages from your computer, they can still be recovered by data recovery software. So always go for a professional data recovery software like BitRaser File Eraser to protect your chats from getting compromised. Read More
Method 2 – Recover Your Liked Videos on TikTok
NOTE: This method will only work on your liked videos on TikTok. Also, keep in mind, since only the videos set to Public (visible to everyone) can be liked. You cannot recover Private videos.
Follow these steps to restore your liked videos on TikTok:
Step 1 – Open your TikTok application.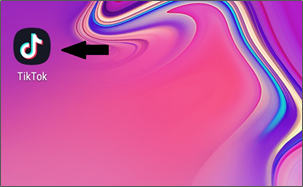 Step 2 – Open your TikTok profile, by clicking the person icon placed at the bottom right corner of your application.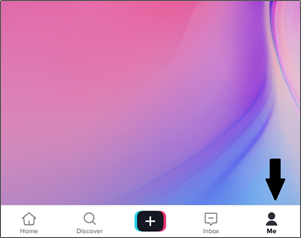 Step 3 – On your TikTok profile, you will see a "Heart" icon. Click the 'Heart' icon to open your liked videos on TikTok.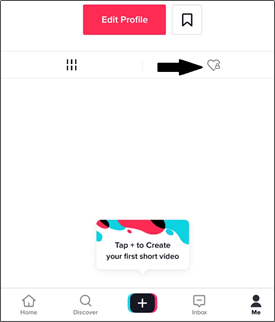 Step 4 – From the screen that appears, click on the deleted video.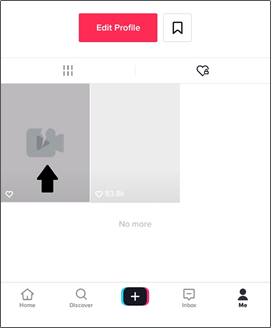 Step 5 – Next, tap on the three dots (highlighted in the screenshot below) in the top right corner of your TikTok profile page.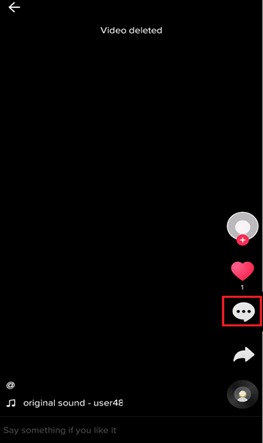 Step 6 – Click on 'Save video' option. You will now be able to see your deleted TikTok videos in your device's gallery.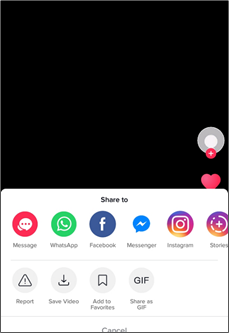 Method 3 – Stellar Photo Recovery to Recover Deleted TikTok Videos
If you had saved your TikTok videos in an SD card, and you accidentally deleted them, you can easily recover those deleted videos by using Stellar Photo Recovery. The software helps recover multimedia files – photos, videos, and audio files – from SD cards, Micro SD cards, Mini SD cards, etc.
Stellar Photo Recovery software can recover in all kinds of video loss situations, including accidental deletion, corruption, formatting or inaccessible SD cards.
Steps to Recover Deleted Videos from SD Card by using Stellar Photo Recovery Software
A word of caution: Stop using the SD card immediately after a data loss incident (such as video deletion) to prevent permanent data loss and video file corruption due to potential overwriting.
Step 1 : Download, install and launch the trial* version of Stellar Photo Recovery on your PC or Mac.
Step 2: Connect the mobile phone's memory card to your computer.
Step 3: Run the Stellar Photo Recovery software.
Step 4: Select the SD card volume under 'Connected Drives' from where you want to recover your lost videos, and click Scan.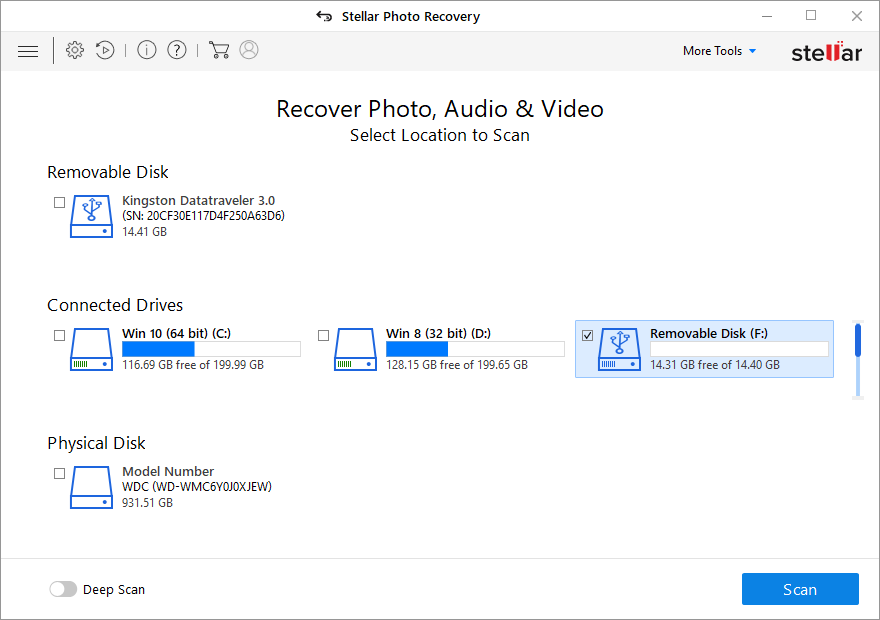 Step 5: Once the scanning process is complete, a list of recoverable video files is displayed on the left pane.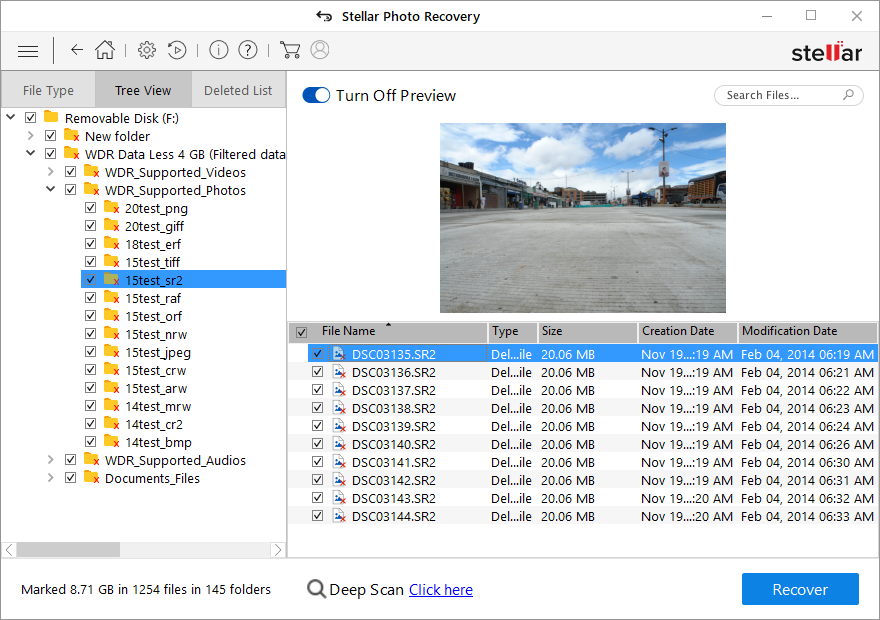 NOTE: If you cannot find the needed TikTok videos in the list, switch over to the Deep Scan function by using the toggle switch at the bottom of the screen.
Step 7: Select the video files you need to recover, and click Recover.
Step 8: Next, browse and choose the desired location other than source location (SD card) to save the selected TikTokvideo files.
Step 9: Click Save. All the video files are saved at your specified location.
*The trial software scans the media and shows preview of all the recoverable files. Once you are able to ascertain the effectiveness, you can save the recoverable files by activating the software.
Conclusion
You may accidentally delete TikTok videos saved on your phone's gallery. In that scenario, you can try restoring the deleted TikTok videos from backup. Or, you can simply get the videos back from your TikTok's profile page, but, this solution has a limitation as you can recover only the liked videos.
But, in case you've accidentally deleted your TikTok videos stored in your phone's SD card and there's no backup, using Stellar Photo Recovery software can help you restore the deleted TikTok videos in a hassle-free manner.