How to Recover Deleted Applications from Mac Hard Disk Drive
Summary: This blog is a beacon of hope for users who have permanently deleted important applications or files from Mac storage drive.
Remember, with Stellar Data Recovery software you can always restore your lost data.
Don't believe us? Give a shot to the free trial today.

Losing important files, folders, and applications to accidental deletion can be devastating. And there are a number of scenarios that can lead to such accidents. While a few years back, a Time Machine backup or a hard drive clone were probably the only ways to restore such deleted data; but with the introduction of iCloud, the dynamics have changed. By default your Apple device takes a backup of all your data and saves it in your iCloud account. So you can download and restore any files, folders as well as application information that you lose out on. But in severe situations, even iCloud may not be able to help you recover deleted macOS applications. That's where reliable Mac data recovery software come into play and performs a safe and non-destructive deleted recovery process to help you regain all your deleted data.
In this article, we're going to discuss a few scenarios under which the apps can be deleted from Mac hard drive, common fixes that you can try to restore such deleted apps, and a sure-shot way of recovery through third-party software.

How apps get deleted from Mac Hard Drive
An average Apple user installs several apps on his Mac like Flash, iTunes, Adobe Illustrator, Lotus Notes, etc. Unlike Windows where apps once installed can only be removed from the system by uninstalling them from the Control Panel, on Macs a simple action like deleting the app folder from within the Applications folder can remove an app. Therefore, users need to be more careful while dealing with Mac apps.
The following are the common reasons behind app deletion on Mac:
Deleting an app folder from within the Applications folder
Removing an app for favor of another only to later want the previous one back
Apps getting removed due to unplanned system format
Failed app update leading to its crashing and subsequent deletion
Recover deleted apps
There are a number of methods through which you can restore deleted apps on your Mac.
Restore from 'Trash'
The most common way to delete data from Mac is by sending it to the Trash folder. Thus, if you find any app missing, check your Mac's Trash folder to see if the app folder is there. In case you find it, then right-click on it and select 'Put Back'. Alternatively, you can also drag the app folder to the desktop and then put it back to the Applications folder manually.
If, however, you cannot find the app folder in Mac Trash, this means that the Trash was emptied recently. In such a case, you should try the subsequent options.
Restore from App Store
If you purchased the app from the App Store, you can easily reinstall it without having to spend money again. Just go to the App Store on your Mac and click on the 'Purchased' tab. Under this tab, you'll be able to see a list of all the apps that you've purchased from the App Store. Find the deleted app from this list and click on the 'Install' button next to it to have it back again.
Restore from Installation CD
If the deleted app was pre-installed on your Mac when you bought it and you cannot find it in your App Store list, you can restore it from your installation CD. That said, some programs cannot be installed directly from discs, you need an installer program first. Download and install an appropriate installer and then insert the CD. Thereafter you should be able to extract and install the app you want from the CD.
Restore from iTunes or iCloud
iTunes and iCloud are magic apps. In addition to their basic functions, these apps let you take complete backups of your data from which you can restore anything if need be. Just open iTunes on your Mac and click on 'Apps' tab from the sidebar. Thereafter, locate the app that got deleted and click on the install button next to it.
Recover using Stellar Data Recovery Professional for Mac
If none of the above-mentioned methods works for you, then we suggest a sure-shot solution left to help you out. Download and install Stellar Data Recovery Professional for Mac software which can help you:
Recover deleted Flash files
Recover Adobe Illustrator V9 or later
Recover Macromedia – SWF, FWS, CWS, FLV
Recover iPHOTO
Recover Apple Scripts SCPT
Recover Apple Mails ELMX
Recover iTunes PLIST
Recover Lotus NSF
Recover Pagemaker Files PTF
Additionally, with this software, you can recover deleted archive files from Mac hard drive and it also lets you perform functions such as Create Disk Image, monitor drive's SMART status, etc.
Follow the steps below to recover the deleted apps —
Step 1) Download, install and launch Stellar Data Recovery Professional for Mac

Step 2) On the software's main screen, select the type of data that you want to recover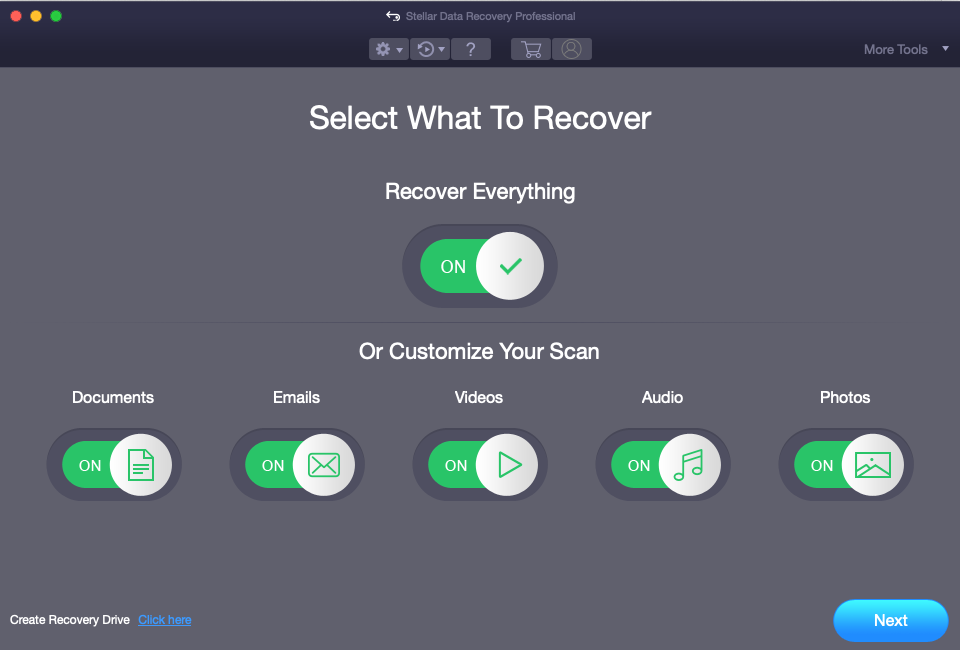 Step 3) Next, from the list of all volumes on your Mac hard drive, choose the desired drive or partition.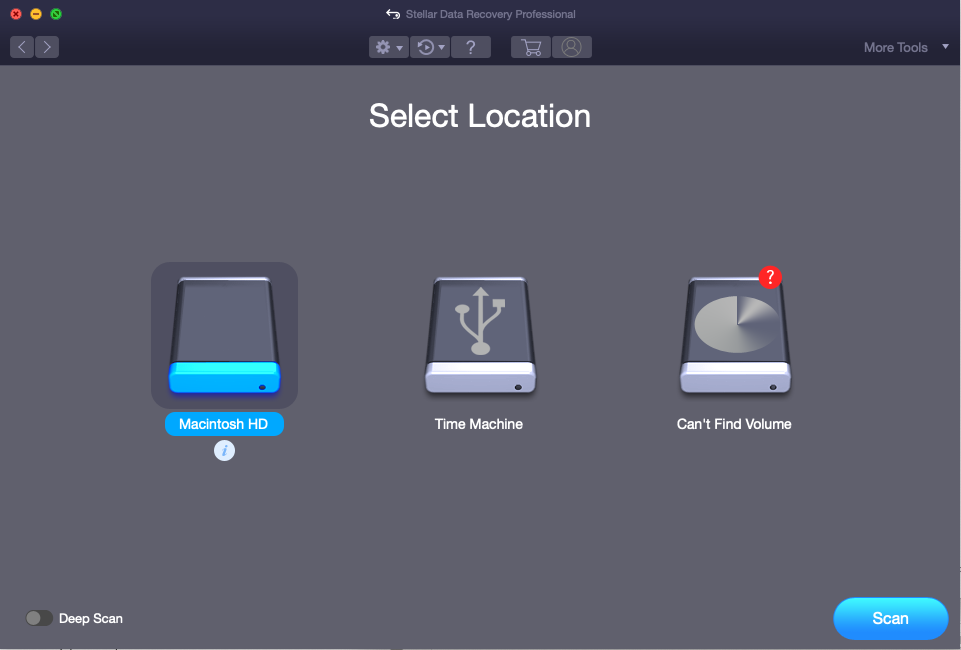 Step 4) Click on Scan to initiate the scanning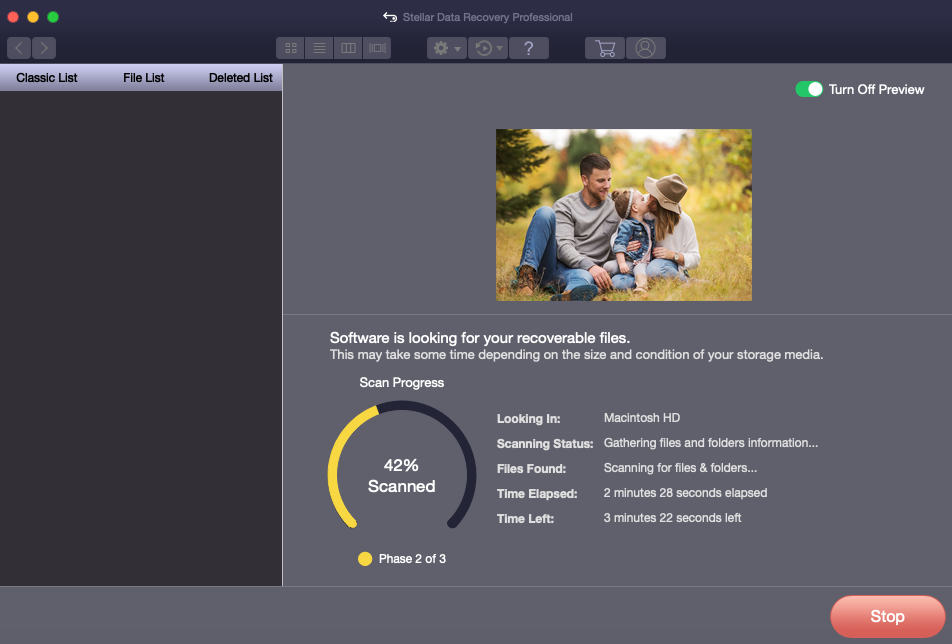 Step 5) The next screen shows the list of all the found recoverable files or folders. You can select the desired file or folder from a tree-view list and launch its Preview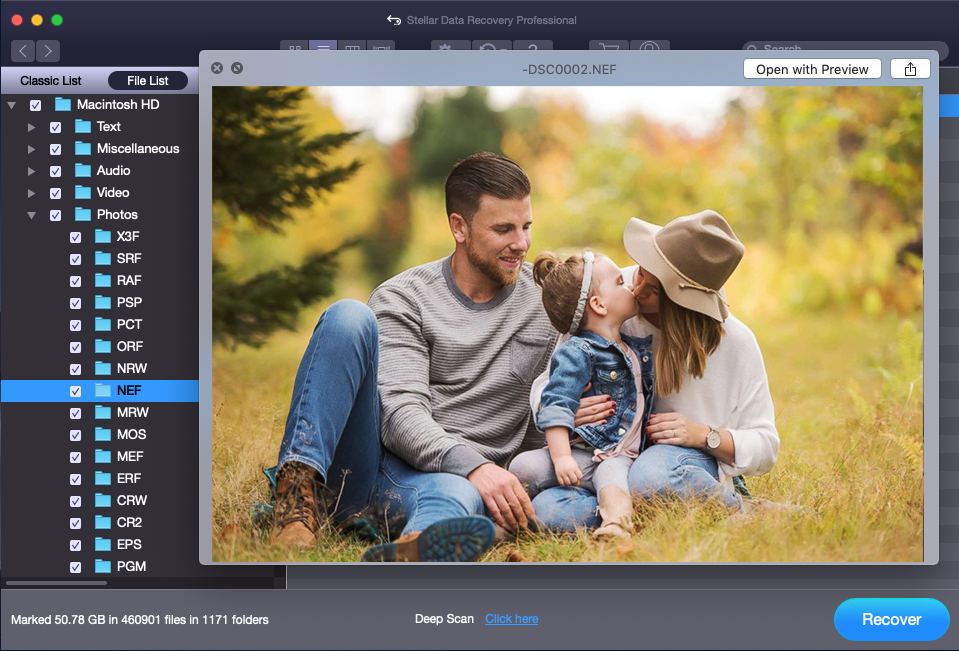 Step 6) Thereafter, select the files or folders to be recovered and click on 'Recover' button. When prompted, specify the destination folder for saving recovered data.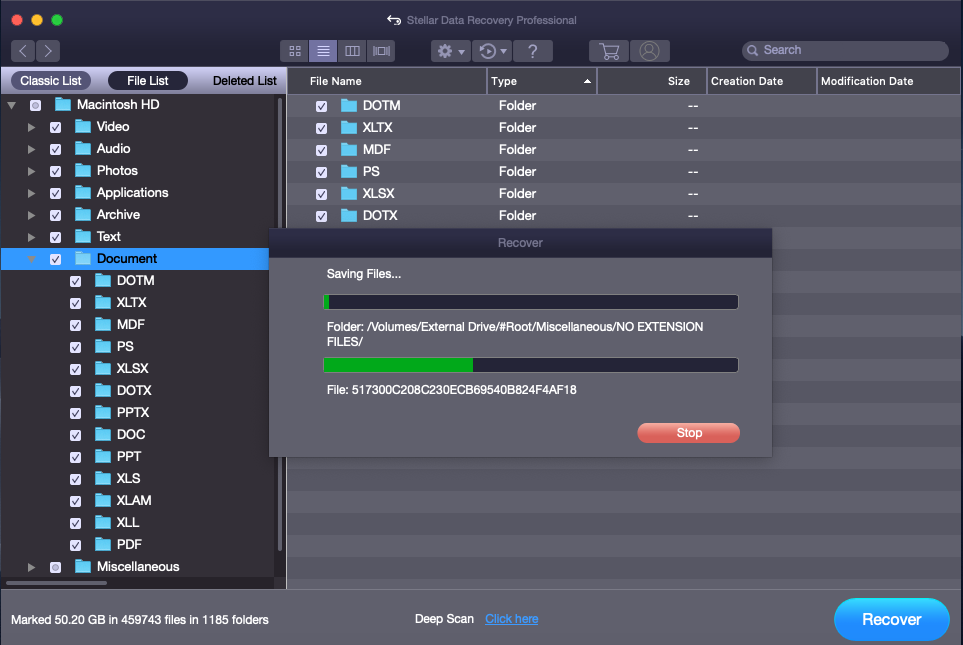 This completes deleted application recovery from Mac.
Final Thoughts
If you cannot find your Mac apps or they have been accidentally deleted, the above-mentioned tips will prove helpful; and, if nothing else works, then leverage the safe and reliable Stellar Data Recovery Professional for Mac software.