[SOLVED] – Recover Deleted Drivers on Windows 11
Summary: This post shares numerous employable methods to recover deleted drivers on Windows 11/10 PCs. You can also download an easy-to-use data recovery software to deal with data loss that might happen due to missing or deleted drivers.

Missing or accidentally deleted drivers can cause random errors to pop up on your computer. These errors could also cause unexpected system crashes. If you have accidentally deleted some drivers, you should not worry, as there are ways to recover them easily. In this post, we will be looking at ways to recover and restore deleted drivers.
The common reasons behind drivers going missing from the system are –
Accidental deletion
Device formatting
Methods to Recover Accidentally Deleted Driver Files
In this section, we will discuss some quick and simple methods you can use to easily restore deleted drivers from your Windows 11/10 computer.
Method 1: Download Drivers from the Official Website
This is the simplest method to restore the device driver missing from your computer. Identify the component that is malfunctioning, go to the manufacturer's website and download the executable driver file. Here are the steps to do so –
Press WINDOWS + R and type msinfo32. Press Enter.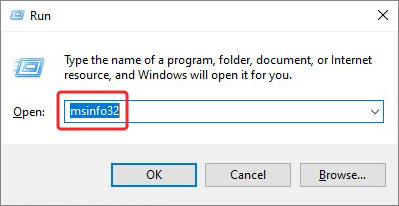 In the System Information window, expand all the entries and locate the problematic component.
Look for the device name in the right pane and note it down.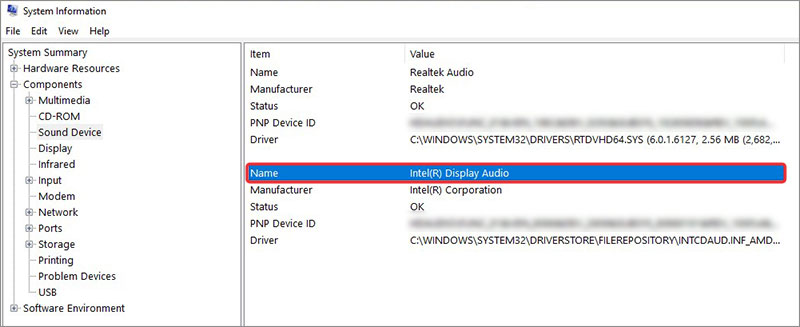 Search for it in the web browser and download the driver from the manufacturer's website.
Once downloaded, install it and follow the steps as prompted by the installer.
Method 2: Restore the System to the Previous State
System restore is a Microsoft Windows utility that automatically creates a restore point every day by taking a snapshot of the system files and registry keys. It then saves these snapshots as restore points.
Sometimes, data corruption or malware infections could damage and corrupt system files including device drivers. This could cause random errors to pop up on your screen and can even crash your system, in some instances. In such a way, you can use a system restore to restore your PC to the previous state where everything was running smoothly.
Note – While the System Restore restores the previously saved settings, it can also remove apps that were installed after the restore point got created. It will not remove your personal data and files. However, if you are unsure about proceeding with it, you can take a complete backup of your data and files on an external storage drive or cloud.
Once you have taken a complete backup of your files and data, carefully follow the steps as mentioned below –
Press WINDOWS + R, type rstrui.exe and hit Enter.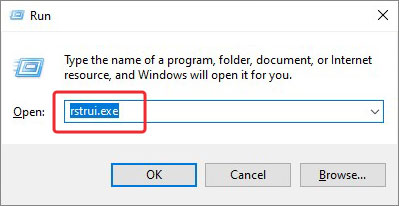 In the System Restore window, click on Next.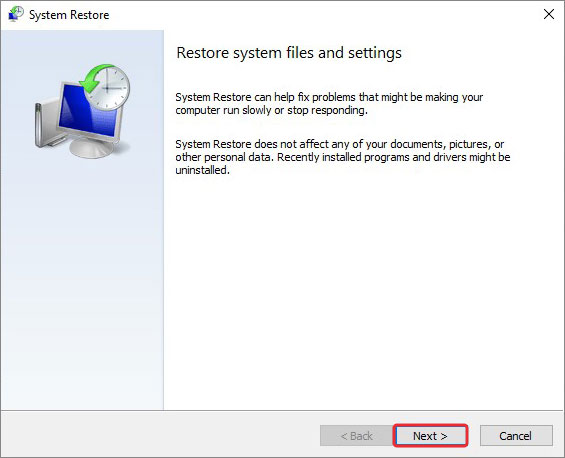 In the next window, select the version you wish to restore and click on Next.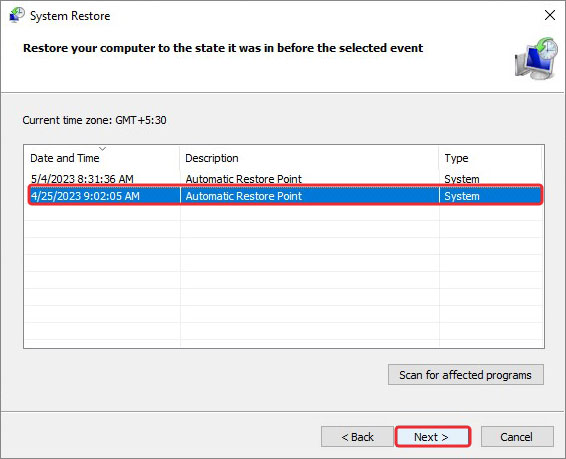 Carefully, read all the details in the next window and then click on Finish.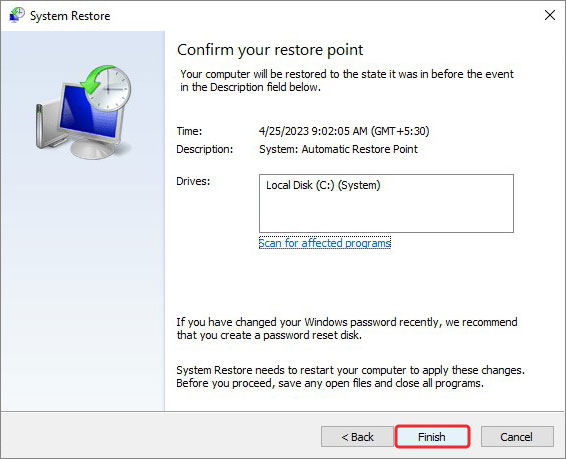 Doing so will restart the system and Windows will load the selected restore point and restore itself to it. This process will take some time, so do not interrupt it. Always use a UPS to avoid unexpected power cuts. Any interruption during this process could corrupt the Windows, which could cause severe data loss.
Method 3: Use Data Recovery Software to get the Driver Executable Files Back
When you download a driver from its official website, it gets downloaded in the form of an executable or .exe file. You need to run this .exe file to install the driver. However, sometimes, in the midst of a file deletion spree, we can accidentally delete important driver .exe files.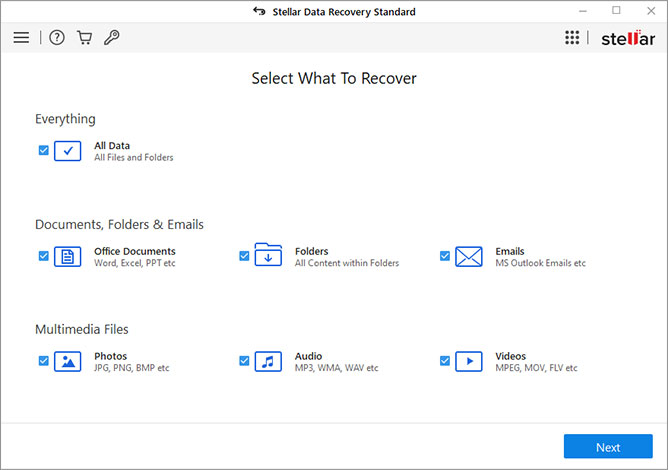 Deleting important files triggers an automatic response that makes us scan through every folder and backup copies. If even after scanning through all the folders, you are still not able to find your lost .exe files, only a powerful data recovery tool can bring them back. Try it yourself today!

Stellar Data Recovery is one such software that can easily restore important files, deleted drivers & much more, helping you get your system back on track. It can recover any type of data or file lost due to formatting, accidental deletion, corruption, etc.
The Bottom Line
Device drivers are vital to our computer for smooth and seamless functionality. However, missing or accidentally deleted drivers can cause random errors causing hindrance during our work.
From discussing various methods for recovering deleted drivers to using a powerful data recovery tool, we touched everything above that will help you recover your deleted drivers on Windows. Let us know your thought in the comment section below.
FAQs
Q. Is there a way to recover deleted drivers on Windows 11?
A. If you accidentally deleted device drivers from your computer, you can recover them easily using the System Restore utility of Windows OS. Launch Run, type rstrui.exe, and follow the instructions as prompted by the wizard.
Q. How do I reinstall malfunctioning drivers?
A. You can go to the Device Manager and uninstall malfunctioning drivers. Then restart your computer. Windows will attempt to reinstall updated drivers on the system. You can also download the latest driver from the device manufacturer's website.
Q. I accidentally deleted a folder containing all the driver executable files. Can I restore it?
A. Yes, you can easily restore the folder containing all your exe driver files using Stellar Data Recovery.