How to recover files from a deleted Mac user account
Summary: This blog explains how to recover a deleted Mac guest account. It familiarizes you with our accurate and reliable data recovery software to recover the deleted files from the guest account.

Don't take our word. Try yourself. Download the demo version of Stellar Data Recovery Professional for Mac and see how it can help you recover deleted files like magic.



Let us examine a situation wherein a Mac Guest/User account gets deleted.
On my Mac, I had two administrators—Admin A and Admin B. Of the two admins, Admin A was my Primary Account and it stored all my important files. Admin B contained all the unnecessary files. So, to get rid of Admin B, I attempted to delete it but ended up deleting Admin A accidentally. This happened because I chose the Third option — "Delete the Home Folder" from "Users & Groups" screen The moment I realized, I checked the "Macintosh HD/Users/" location, but sadly, Admin A was no longer available!
Now, the only thought I had in mind was how to recover deleted Mac user account and recover deleted files from the user account?
Let's look into the various methods through which you can recover deleted files from the Mac user account.
Option 1: Restore Backup
This is one of the easiest and simplest approaches to regaining your data that has been deleted. The point of consideration here is you should have the latest Backup with you.
Steps to restore Backup are as follows:
Go to the Backup Folder
Select the Desired Files and Folders
Drag and Drop to the defined Destination
Note: You need to back up your data at regular intervals.
Option 2: Use Time Machine Back up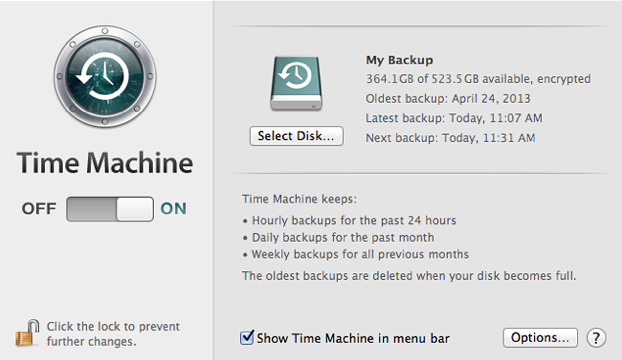 This is another easy method to recover files from a deleted Mac user account. It is a built-in Data Backup support feature of Mac.
Follow the steps below:
Select Menu and click on Enter Time Machine
Go to Finders window
Browse Backup History to find the file
Choose the files
Click on Restore
Specify the Destination Location
Note: You need to Enable Time Machine Backup Option
3: Using a Third-Party Mac data recovery software
A Mac data recovery software is a top-most approach for restoring the deleted files. This option has been tried, tested, and approved by competent professionals having years of experience in the data recovery domain. Compared to other methods, it is more in demand because of its effectiveness, efficiency, reliability, and security aspect. Among the Mac Users, Stellar Data Recovery Professional is the most recommended Mac data recovery software of 2020 due to its ease-of-use, advanced features, Premium versions, therefore, making a recovery a seamless process.
Note: This method is safe, secure, and free from tiring manual procedures.
Option 4: Use System Administrator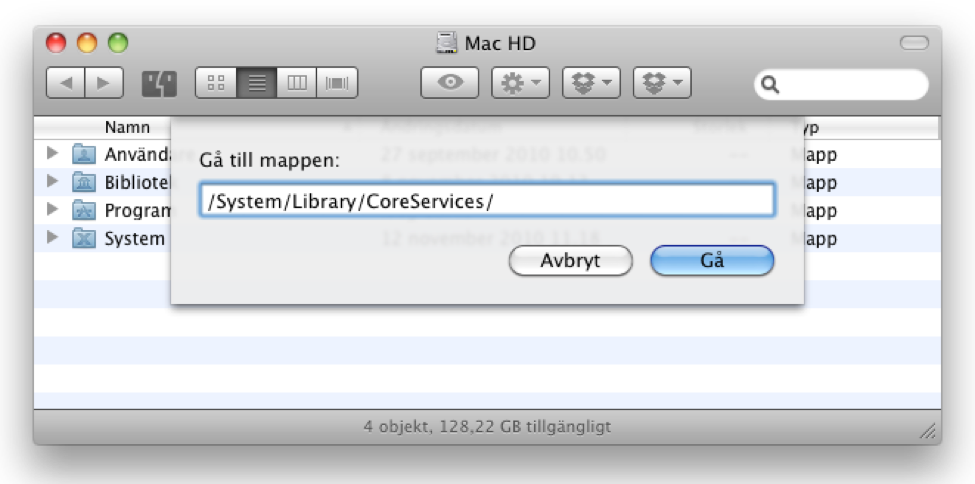 System Administrator is a new approach to access the deleted files.
Follow the steps below:
Go to Folder"/System/Library/CoreServices/"
Click and open "Directory Utility.app"
Next, click Padlock
Click on Edit
Select Enable Root User
Select Log Out
Next, Login In as System Administrator
Now, attempt to Access the Files
Note: This method can result in unintentional overwriting
Option 5: Attempt to Recreate the Deleted Account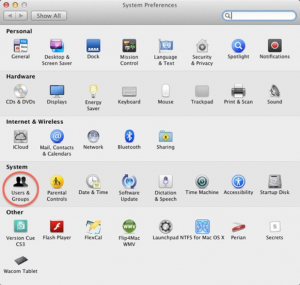 Another method to restore the deleted files is to recreate the deleted account and login through it.
Steps are as follows:
Go to System Preference
Select Users and Groups
Click Padlock
Click + button and create a new user
Name the User same as the existing Home Folder
Log out
Next, Login In as Admin X and access the old Account files
Read More: How to Recover Old Files on Mac
To sum up, all the afore-stated approaches or methods allow you to recover files from a deleted Mac User account. While the first two methods – Backup and Time Machine Backup require a regular upgrade, the System Administrator option and Deleted Account recreation attempt requires technical Know-how as both are manually-driven processes.
Lastly, if we talk about the third-party recovery software, then we can state that this is an effective solution. This software-driven approach does not require any technical expertise and is mostly free from errors. As mentioned earlier, Stellar Data Recovery Professional is a secure and reliable third-party recovery tool. Let's look at How—
Why Trust Stellar Data Recovery Professional?
Safe and secure
100% Authenticity
100% Data Integrity Assurance
Easy, Efficient, and Powerful
Other Striking Aspects
Facilitates RAW recovery
Create Image and Resume Recovery option
Supports BootCamp Partition Recovery
Facilitates Time Machine Hard Drive Deleted Backup
Files Recovery Works in Harmony with iMac, Air, MacBook Pro, Mac Pro, and Mac Mini
Conclusion
Data loss is unpredictable and happens with any of us. Having an updated backup is a must to keep your Mac system protected against data loss threats. However, if there is no backup, you can use any of the above D-I-Y approaches to regaining your files from a deleted Mac user account.
Lastly, you may have to look for software to retrieve your files as well. Do give a shot to Stellar Data Recovery Professional for Mac. You can download the trial version from the below:

It supports the recovery of user accounts, hard drives, and even deleted backup from the Time Machine.