How To Recover Deleted Excel Files for Free?
Summary: Do you want to recover permanently deleted Excel file from hard drive? Read this post, as it explains how easily you can recover your data using five different methods such as previous version tool, Stellar Free data recovery software, etc. Download the free data recovery tool before you read further.



Microsoft Excel is widely used for creating, storing, sorting, and modifying data. There are times when Microsoft excel 2018, 2016, 2013, 2010, 2007 & 2003 file gets deleted by mistake or intentionally, and it is of utmost priority for xls, xlsx, xla, xlsm, xltm files recovery. With that being said, this blog speaks of How to recover deleted excel files with best possible free options.
Free Methods for Deleted Excel file Recovery :
When a excel file is deleted, only a pointer of the information that points to the location of the excel file is deleted. The longer the excel files with no pointers remain in the system memory, the greater are their probability of being overwritten; therefore, to recover permanently erased excel files on windows, prevent overwriting of data.
There are some office files recovery methods to retrieve deleted excel files. Let's delve into the methods one by one.

METHOD 1: Free Excel File Recovery Software
Stellar Windows Data Recovery – Free Edition is a comprehensive software to recover deleted Excel files for free. There is a probability that even after implementing many manual recovery methods you are unable to retrieve your deleted Excel files; therefore, you need a professional approach.
The software is available for free and has an effective file search option i.e. it enables you to search for a particular file by name or type. Besides, you can even find lost or deleted excel files in a specific folder. With robust scanning mechanism, you can recover the deleted excel files from a myriad of storage devices.
Step-by-Step Procedure to Recover Deleted Excel Files:
Run Stellar Windows Data Recovery – Free Edition software and select the type of data that you want to recover. In this case, select 'Office Documents' under Documents, Folders & Emails option.

Now, select the location of the files where it was stored and click Scan to initiate the scanning process.
The software will scan the device for the files. Meanwhile, you can preview the files as well. Click Turn on Preview to view the files.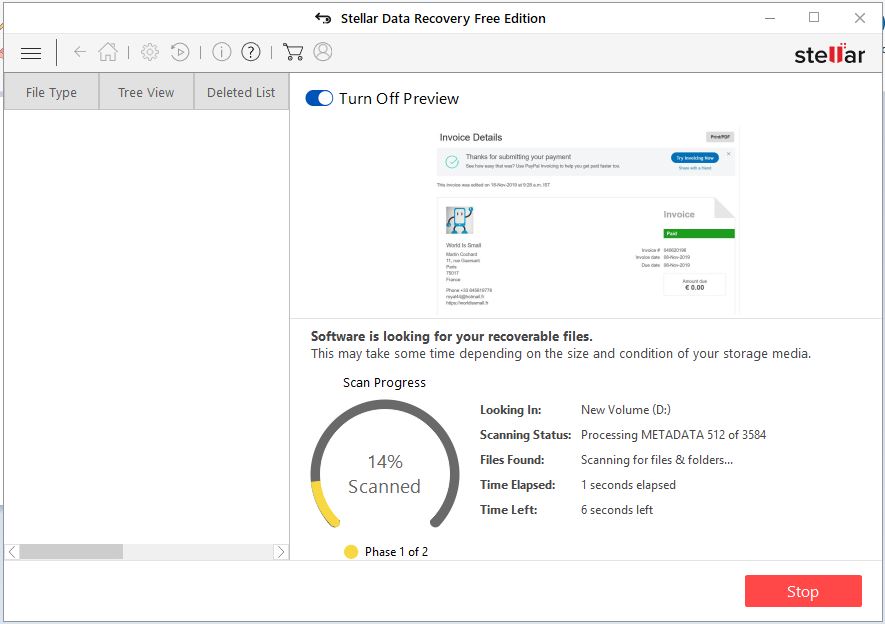 After the scanning is over, the software displays a list of all the recoverable files.
Select the necessary file and save it to the preferred location.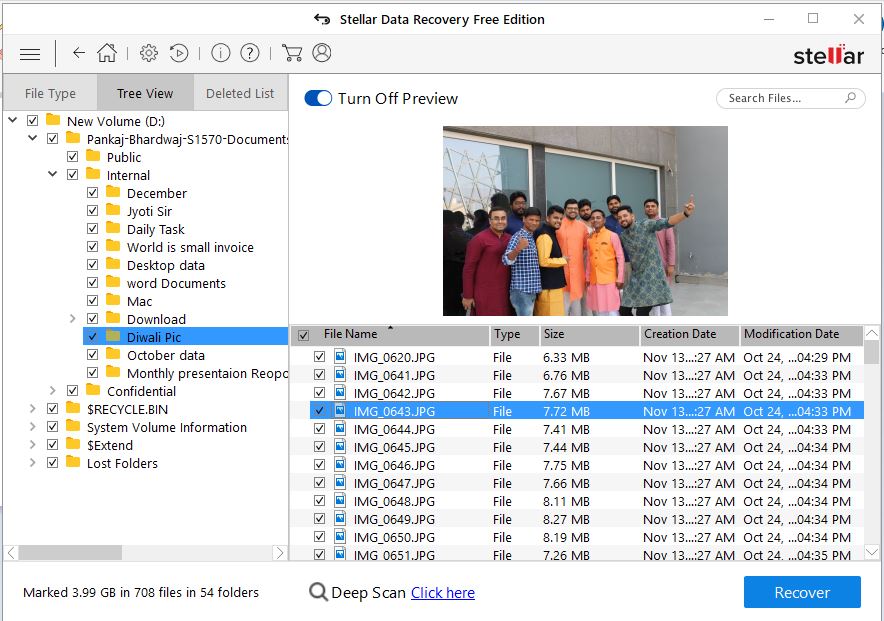 METHOD 2: Recover Deleted Excel File from Recycle Bin
Deleted files go into the Recycle Bin. If the Excel file is in the recycle bin, then you can restore it, provided that you haven't emptied it.
Open the Recycle Bin
Select the file, right-click and click 'Restore'.
If you have emptied the Recycle Bin, then follow the next method.
METHOD 3: Recover From Recent File Option
If your question is how to recover deleted sheet in excel or how to recover deleted data from excel sheet then "Recent File option" in excel will be the perfect solution. Excel has an additional feature to recover unsaved workbooks. If due to any reason, you were unable to save the file, you can utilize this feature.
Go to File and select Open.
Under Recent option, select 'Recover Unsaved Workbooks'.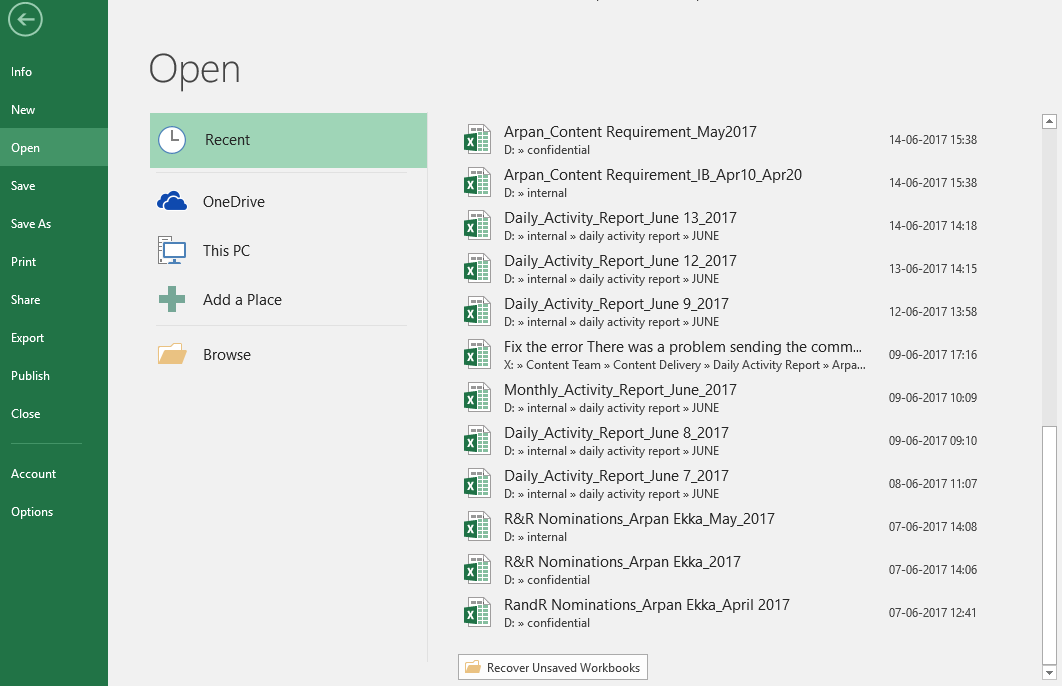 METHOD 4: Restoring files from Backup
If the recycle bin has been emptied, then you can restore the deleted files from backup (Windows backup). Follow the below-mentioned steps:
Open Control Panel and select Backup and Restore.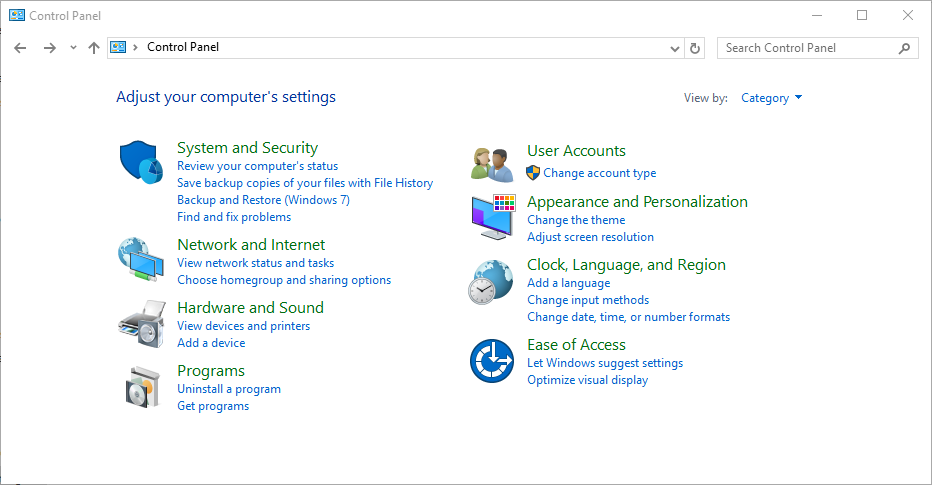 Click Restore my files and follow the steps in the wizard.
Note: Before restoring deleted files, you need to set up Windows Backup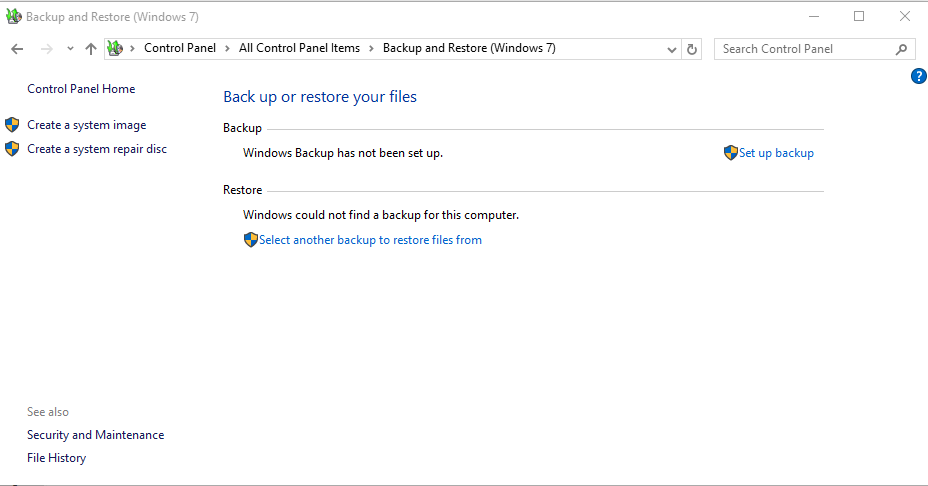 METHOD 5: Restoring files from the Previous version
You can retrieve deleted Excel files from the earlier version. Follow these steps:
Locate the folder that used to contain the file.
Right-click it, and then select 'Restore previous versions'
Select the required version of the file from the list.
Note: This method works when Windows Backup functionality is enabled.
The Bottom Line
Always take a regular backup of your 2016, 2013, 2010, 2007 & 2003 Excel files so that in the event of system crash or permanent deletion of the files, you can restore them. Various methods have been discussed in this blog, and you can follow the above-mentioned methods to retrieve the permanently erased or deleted excel files.
The probability of recovering deleted or lost excel files is very less with the manual methods but, with Stellar Data Recovery – Free Edition, it is certain that you can efficiently recover permanently erased excel files on windows at free of cost. This free data recovery software provides complete recovery of your excel files and works on all the versions of Windows and is compatible with all the versions of Microsoft Excel.