Futura Sciences
With more than 25 years of expertise, more than 100 awards received and a team of more than 150 engineers specialized in data recovery, the company Stellar presents itself as the leader of the companies in its sector.

Play3r
Whilst you may not have heard of Stellar Data recovery before, today's review of their Professional (the version type) software package really is something worth keeping in mind for your data recovery needs in the future.

Techradar
Stellar Data Recovery is one of the best data recovery tools we've used, with highly customizable searches, a huge file-type library, and deep scan abilities.

Windows Report
Stellar Data Recovery's strongest point, after its data recovery and repair capabilities of course, is its simplicity.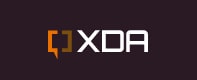 XDA - Developers
Stellar Data Recovery Premium for Windows is the best place to start for your data recovery mission. It's the only software in the world that has the ability to recover your data as well as repair your video and image files.