Stellar Repair for Excel software repaired my file. I like its preview facility and search file option. I successfully repaired my file.

I have almost 10 thousand entries in my file, and few of them were unreadable. The software fixed this error helped save my data.

An application that enables you to view and repair broken or corrupted Microsoft Excel spreadsheets, including tables, cell comments and charts.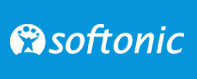 Stellar Repair for Excel is designed to repair such files so you can continue to use them in Excel.