Error Solved – the file is corrupted and cannot be opened Excel 2010
Microsoft Excel is a prevalent and widely used spreadsheet application. It plays a significant role in business, no matter if it's big or small. MS Excel comes bundled with MS Office, and users tend to update the software with new security patches and features. Sometimes, these updates can cause problems, and when you try to open Excel file, which you saved in earlier versions, the Excel file does not open. E.g. when you try to open an MS Excel 2007 file in MS Excel 2010, the MS Excel 2010 throws an error that says: "The file is corrupted and cannot be opened". This error could also pop up when you try to open Microsoft Excel email attachment in Microsoft Outlook 2010. In such case, Excel 2010 file cannot open due to 'Protected View' setting in Microsoft Outlook 2010.
But mostly, it's just an error that several users have faced after upgrading to MS Excel 2010. This error message "the file is corrupted and cannot be opened" doesn't necessarily mean your file is damaged or corrupt. It merely becomes inaccessible due to the change in the settings of newer MS Excel versions. However, there are few possible ways that you can try to fix the issue and access the file.
Solution 1: Changing Component Services Settings
Click 'Start' or 'Win+R' and type 'dcomcnfg' and press 'Enter'
In the navigation pane, expand the 'Component Services' and then, expand 'Computers'
Next, right-click on 'My Computer', and then click 'Properties'. 'My Computer Properties' dialog box appears
Click on 'Default Properties' tab and then set the following values:

Default Authentication Level: Connect
Default Impersonation Level: Identify
Click 'OK' to change 'Default Properties'
Drawbacks of this Solution:
By changing 'Default Properties' under 'Component Services', you are changing the Registry
Settings, which can adversely affect your system.
This option doesn't work if Excel file is corrupt or damaged.
Solution 2: Changing the Protected View Settings
Open MS Excel 2010 and then, go to 'File' menu and click 'Options'. 'Excel Options' window appears
Click on 'Trust Center' and then on 'Trust center Settings'
Next, choose 'Protected View' and uncheck all the options including 'Enable Protected View for Outlook attachments' if you use Outlook for email
Click 'OK'. Restart the application and try opening the Excel file again
Drawbacks of this solution:
If you disable 'Protected View', you put your system at high risk. Viruses attached to the Excel files can attack and infect your system. Be careful before using this option.
If the file is corrupt, this option will not work.
If none of the above solutions works for you, it means that your Excel file is severely corrupt. To repair corrupt Excel files, you need to use advanced options like Stellar Repair for Excel tool. It repairs the corrupt and damaged Excel files and helps in retrieving lost data.
Solution 3: Repair Excel Files using Excel Repair Software
Considering the risks attached with the above-given solutions, it's better to use an Excel repair tool, that can repair single or multiple corrupt and damaged Excel file at once and help you quickly retrieve lost tables and data without compromising system settings. The process is simple, and even a novice can use this tool to repair Excel files with the help of following steps:
Download Stellar Repair for Excel tool and install it

In the main interface, click 'Browse' to select the file. If you don't know the file location the, use Search option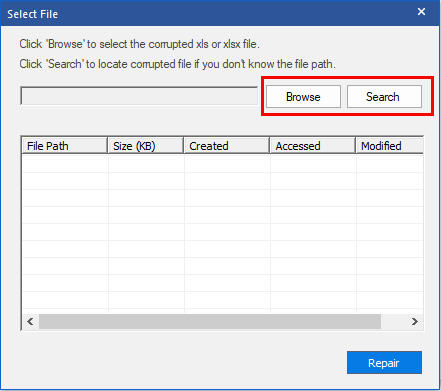 Select file and Click Repair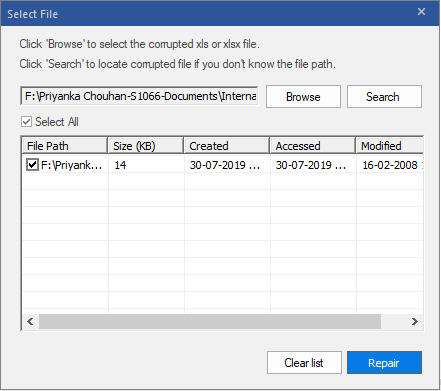 The software scans and lists the Excel file in the left pane. Click on file, listed in the left pane, to preview it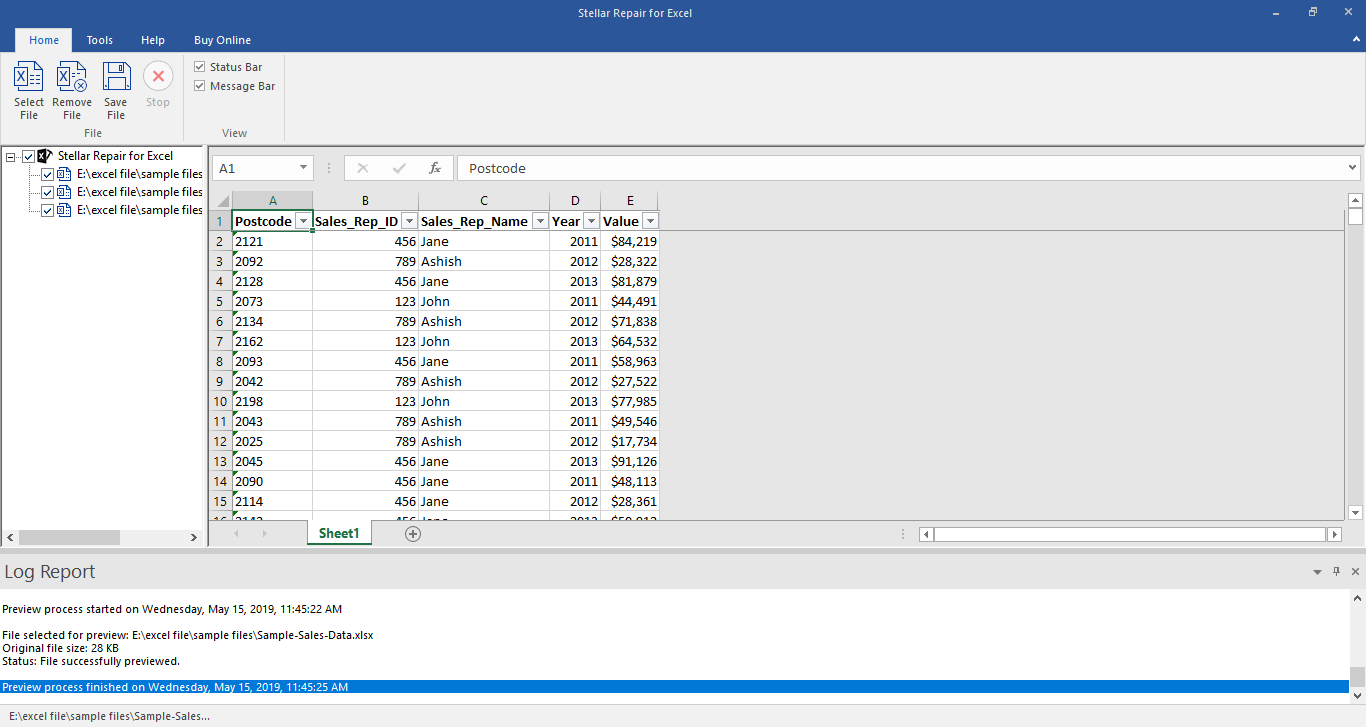 Save the repaired file either default location or user specified location.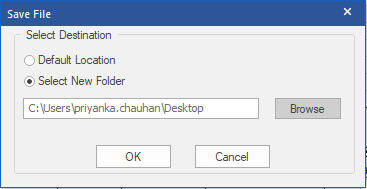 Click 'OK' to start file repair process. After repair process finishes, browse to the location and open it with MS Excel 2010 or any other version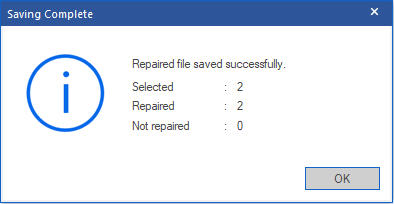 See the software working here Software with 100% integrity and precision.
Conclusion
You can use the first two possible solutions to try fixing "the file is corrupted and cannot be opened" error. Once you can get access to the file, save data and restore the default settings. However, if the data is corrupt and data retrieved using first two solutions is inconsistent or incomplete, use the third solution- Stellar Repair for Excel. This tool can help you recover Table, Chart, Chart Sheet, cell comment, Image, Formulae while preserving the worksheet properties and cell formatting. You can also preview the file and verify data inside the file before repair.