Summary: The post describes the importance of RAW image files over JPEG format and explains the way to recover RAW PEF images. It also summarises the features that Photo Recovery Software offers while recovering RAW PEF files.
When RAW files are deleted accidentally from the digital camera devices, it became a nightmare to recover the lost data. Many of us may have experienced the same situation when the images get deleted from the Pentax Camera while you are enjoying them cherishing the moments spent with the loved ones.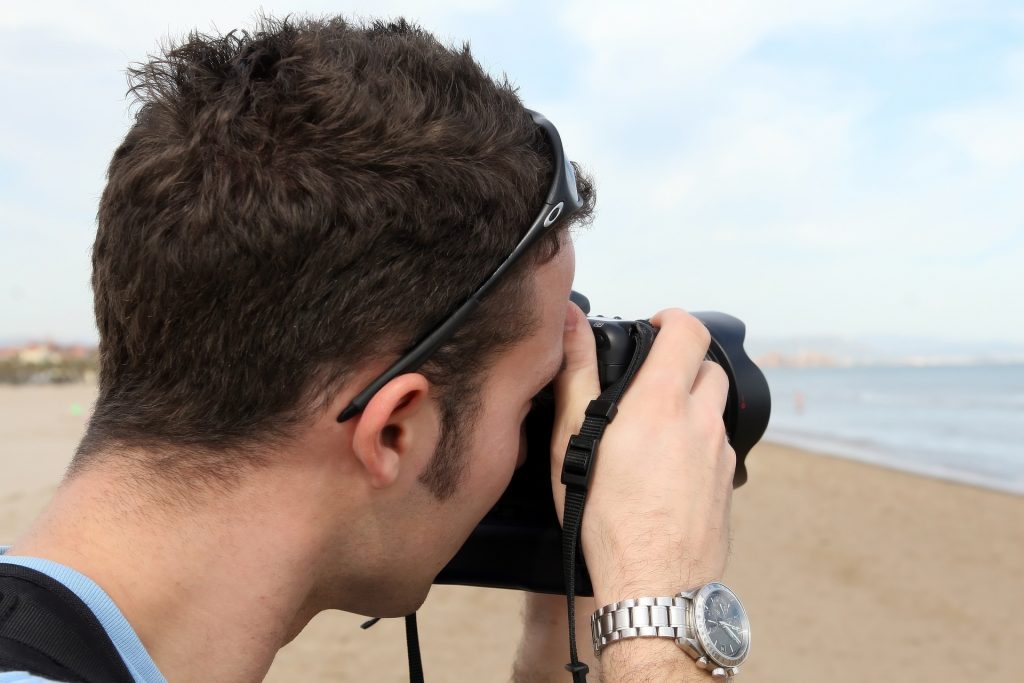 Sometimes, the RAW PEF (Pentax Electronic File) images appear unreadable or missing even when they are not deleted. In such scenarios, there is nothing that helps to recover RAW PEF images from Pentax Camera lost or deleted photos other than third-party photo recovery software. Stellar Photo Recovery is a professionally developed software that recovers all kind of deleted images and restores it back to the system.
Before getting started with the third-party recovery solution, let's first understand what RAW files are and the concept of saving data into this file format.
What is RAW?
RAW files are unprocessed or minimally processed files from the image sensor of the digital camera, film scanner, or image scanner. These files are not ready to be edited or printed with bitmap graphics editor. These files allow extensive grounds for editing as compared to JPEG. There are various aspects of RAW that make it more scalable than JPEG files.
About 12 to 14 bits of data is captured per pixel, but JPEG has the capability to hold 8 bits per pixel. Images taken as JPEG are shredded to fit the file, and this makes the final output compressed and lost.
Alternatively, when images are captured as a RAW format, they are not shredded and therefore, not compressed. The final output is more defined as they are produced in higher precision and quality.
RAW files are not only captured in high resolution, but they enable correct issues that remain unrecoverable when taken in JPEG file format. There is high scope for correction and image editing.
Why is Professional RAW Recovery considered to be a Good Option?
With the help of third-party RAW PEF Photo Recovery software, you can quickly restore the image files that are lost due to accidental SD Card format or corruption.
You can recover RAW PEF images using the photo recovery tool
Recovers deleted images from formatted Pentax camera storage media
Supports PNG, GIF, BMP, JPEG, TIFF, PSP, PCT, PSD and various other file formats
Error-free recovery of images in a simple, functional procedure
Allows recovery of all popular video and audio files formats
Trial Version enables testing the tool by generating the preview of all recoverable data
Tool is available for Mac and Windows OS in different versions but similar functionality
Retrieves complete information about recovered file including filename, camera name, camera model, resolution, etc.
Apart from Pentax Raw PEF photo recovery, the tool supports image recovery from Sony, Samsung, Fujifilm, Nikon, Canon, Panasonic, Kodak, Sigma, Toshiba, Olympus and other digital camera devices.
Scenarios that Result in Pentax Raw PEF Image Loss
Regardless of how seriously you store images and look after your system hard drive, data loss occurs at some point in time either intentionally or accidentally. In several cases, you don't even know that the file that is immensely important has been deleted from the system. And when you realise, you put all your efforts in searching for the lost data and look for alternative ways of recovery.
Several underlying factors that result in huge data loss, when not detected at the right time are mentioned below:
Damage in Storage Media: If the storage device (SD Card) of the Pentax digital camera is physically or logically damaged, the data stored into it will get inaccessible. If the corruption is logical, it is possible to recover the lost data; however, the case would be adverse if physical damage exists.
Trash/Recycle bin Cleanup: If you just have transferred all RAW and other images from your Pentax camera device to your system and accidentally deleted one of the files while accessing it, there's nothing to worry about as long as the files are retained in the Trash/Recycle bin. But, if you have removed all junk files from there, the possibility to recover your lost data is the least.
Incorrect Eject Process: Something that all of us never take worth considering is the correct removal of SD card or other USB devices. When external storage devices are ejected inappropriately, there are probabilities that the data stored on them gets deleted or turns inaccessible accidentally beyond recovery.
SD Card Format: This is undoubtedly the most common reasons that result in data loss. When corruption occurs in the SD Card, it forces you to format the card so that it can turn to accessible mode. This unintentionally removes all the data stored on the SD card including RAW image files.
How to Recover LOST RAW PEF files back to Pentax Camera
As a matter of fact, images that are removed from Pentax storage media gets permanently lost and are hard to recover. There is no built-in process to recover data, and the only solution is to reinstate data using Photo Recovery tool. In such cases, it is advised not to use the SD card for further read\ write operation as it reduces the chances of recovery considerably.
Stellar Photo Recovery – The Way Forward
Stellar Photo Recovery software for Mac is engineered using latest algorithms considering extended demands of users with Photo Loss. In case if the RAW PEF files are deleted, it is recommended to execute a thorough scan to recover and reinstate all lost data.
     Apart from Pentax Raw PEF photo recovery, it also allows retrieving video files and audio clips from all camera brands. Multimedia files are recovered in their original format without any compromise with the quality and precision.
Since the tool is available online for testing purposes, users can quickly check the features as well as functional criteria by installing it free of cost. The trial version enables one to test the efficiency and accuracy parameters of the software before registering it. It also allows accessing recoverable contents of the file and ensuring if the tool works on the affected media or not.
If any of the files seems to be missing, it can be recovered by installing the licensed version of the tool. Selective recovery of single or multiple items can also be performed to execute a time-saving procedure. In addition to all above-mentioned features, an efficient attribute that makes it worth buying is its ability to create an image of the storage media in order to prevent further data loss.
The image of the intended storage media acts as a backup and helps to restore data in case of loss, accidental deletion, format or other instances of failure. Since the tool is multi-functional and cross-compatible to most popular Operating Systems, it is highly utilised by professionals both at individual and business levels.