Why am I Unable to Permanently Delete Files from my PC
Deleting files permanently can be done in two ways – either by deleting files or folders followed by emptying Recycle Bin or by using Shift+Delete. However, please note that Deleted files, no matter whether you have removed them with shift+delete or deleted them from Recycle Bin, the expunged files and folders can be quickly recovered with the help of a data recovery software even from an encrypted, corrupt, and formatted storage drive.
Therefore, it is essential that you do not just delete but securely erase the files and folders to get rid of them permanently beyond the scope of recovery. Securely erasing files and folders removes the data from the system and overwrites the blocks that contained deleted files and folders with a pattern of 0s and 1s. The best way to permanently destroy your confidential, sensitive, and essential data is by using a data erasure software such as BitRaser for File.
Why Use a Data Erasure Software?
BitRaser for File is a reliable and trusted data erasure and privacy safeguarding software that helps you to destroy your confidential data from your PC and storage devices beyond the scope of recovery. Stellar Data Recovery, an organization working in the field of data recovery since 1993, has developed the BitRaser for File software. Stellar has the right expertise to recover data and hence, they know how to erase it beyond recovery.
To permanently destroy data from your hardware, the BitRaser for File comes equipped with 17 international erasure standards such as DOD 5220.22-M (3/7 passes), NATO, etc. and verification method to ensure erasure is successful. Additionally, you can use this software as a privacy-safeguarding tool as it lets you specifically destroy your confidential data stored on your system in the form of Internet activities, system traces, and application traces with a few clicks.
You can also schedule erasure tasks and wipe entire volume or just the empty space on the drive to make sure deleted data is gone for forever.
Follow these steps to permanently delete your files from your PC using BitRaser for File:
Download, install and launch BitRaser for File software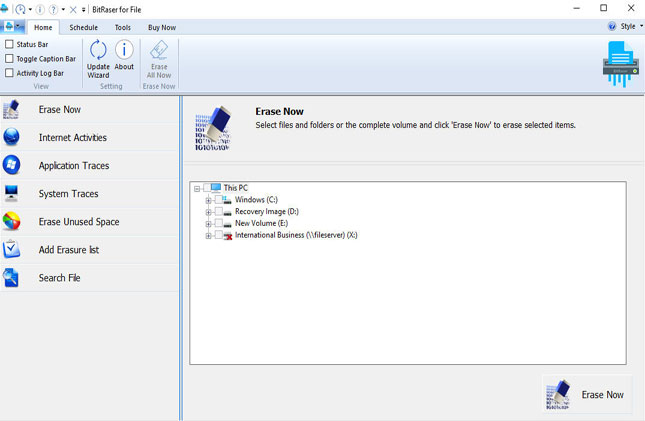 Go to Tools and select the erasure algorithm and verification method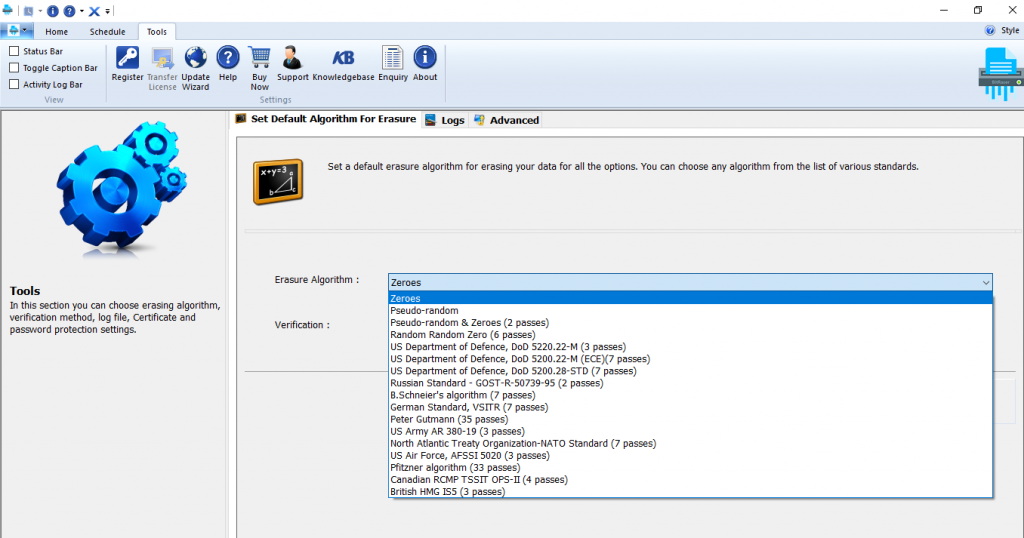 Click 'Apply' and then click 'Home'
Now click 'Erase Now' and in the right panel, expand the drives/volumes and click the checkbox of files and folders that you want to destroy permanently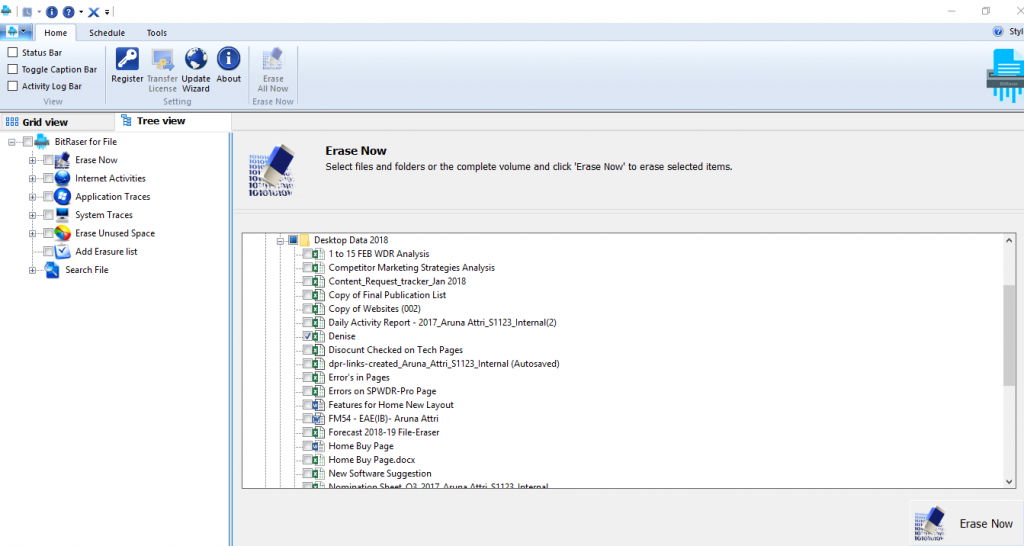 If you do not know or remember the file or folder location, use the Search File option from the left pane
Click 'Erase Now' button at bottom-right corner and then wait until software permanently deletes the selected files and folders
After erasure, the BitRaser for File asks you to reboot the PC, click 'Yes'
At this stage, you have successfully destroyed selected files and folders beyond scope of recovery. With dedicated options to permanently destroy your Internet Activities, System Traces and Application Traces, the BitRaser for File truly works as a privacy-safeguarding tool.
Conclusion
Recovery is not always the requirement. Sometimes, users want to get rid of their confidential and sensitive data which otherwise if passes onto the wrong hand can be terrible for them. We discussed why users are unable to permanently delete their files and folders from their PC and how they can actually destroy their private data beyond the scope of recovery with the help of BitRaser for File, a reliable and trusted data erasure and privacy safeguarding software. The free version lets you destroy your sensitive documents and files (unlimited numbers) of any size with the desired algorithm. The 30 days Free trial removes any file types from different type of storage devices no matter how huge the size of the file is.
Was this helpful?