Why Should I Migrate PST to Office 365?
Summary: In this post, learn why it's important and makes sense to migrate PST files to Office 365. You'll know the methods to upload and import PST files from your local storage or system to Office 365. You'll also find an advanced Outlook to PST migrator tool that can directly export PST files to Office 365.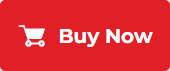 Personal Storage Table or PST is an Outlook data file that stores mail items, such as emails, contacts, attachments, etc. Outlook creates a PST when you add or sign up with a POP (POP3) email account. Users can also export their mail items from Outlook to PST format via Import/Export wizard for backup and migration purposes.
In this article, we will discuss why you should migrate PST to Office 365 and the methods you can use to migrate single or multiple PST files to Microsoft 365.
Migrating PST to Office 365—Why It Makes Sense?
There are multiple scenarios where migrating PST to Microsoft 365 makes more sense than storing them on the local machine to access mail items.
Migrating Mailboxes from Unsupported Mail Server
PST is a copy of the user mailbox stored on the mail server. Thus, migrating PST to Office 365 migrates the user mailboxes from your current email infrastructure to Microsoft 365—even if the current infrastructure doesn't support Microsoft 365 migration.
If your organization is using an on-premises POP or IMAP email server (not the Exchange Server or Outlook.com) and want to switch to Microsoft 365, you can migrate the local PST files, created by or exported via Outlook, to Office 365 tenant.
Access Local Archives Remotely
If you have PST files containing mail items that you access locally, you can upload and migrate them to Microsoft 365 and access those mail items from anywhere and from any device, such as Outlook on Windows, Mac, Android or iOS smartphones, or via a web browser.
Prevent Data Loss
Large PST file is prone to corruption. Traditionally, users can reduce the PST file size by deleting old mail items or attachments after saving them locally or splitting the large PST into multiple smaller PSTs. Although this can prevent corruption due to oversizing, the PST files remain vulnerable to damage due to other factors, such as abrupt shutdown, system or Outlook crash, etc., while PST is open in the Outlook client.
By uploading or migrating PST files to Office 365, users can overcome the PST file limitations and avoid data loss due to corruption. In addition, they won't have to manage their PST file once the mail items are moved to Microsoft 365.
Prevent Data Leakage
PST files can be easily imported into any Outlook profile. Thus, it's important to keep them encrypted or at a secure location to avoid data leakage. You can also migrate your PST files to Office 365 to prevent unauthorized access or data leakage and access them from anywhere with secure Microsoft Modern Authentication.
Methods to Migrate PST to Office 365
There are only a few methods to migrate PST files to Office 365.
Network Upload Method
In this method, you need to create a PST import job and upload the PST files from your local drive or system to Azure Storage using a command line-based AzureAZCopy tool and SAS URL. Then you need to map the PST files with the users using a CSV file and start the Import wizard to migrate the PST files to Office 365 mailboxes.
Drive Shipping
Instead of uploading the PST files yourself, you can also choose to ship the PST files in a BitLocker-encrypted drive to one of the Microsoft data centers. Then pay $2/GB of PST files or $2000 for 1 TB PST files to Microsoft for uploading your PST files to Azure Storage. Once the PSTs are uploaded, you can create and upload a PST mapping file (CSV) to map mailboxes and then start importing the PST files into the Office 365 mailboxes.
Outlook Import/Export Wizard
If there are only a few PST files that you need to migrate to Microsoft 365, you can follow this workaround where you first export the mail items from your current email profile to PST and then import this PST file into your Office 365 mailbox via Import/Export wizard.
To learn more about these methods and detailed steps, refer to our guide on PST to Office 365 migration.
Conclusion
By migrating PST to Microsoft 365, you can move the user mailboxes or mail items and protect the data from loss due to unforeseen events, such as drive failure, corruption, etc. You can follow any of the methods explained in this guide to migrate PST to Office 365. However, these methods can be tedious and time-consuming with multiple steps and thus require adequate planning and preparation to avoid discrepancies. Besides, they have a few notable limitations, such as you cannot upload PST larger than 20 GB, messages in PST larger than 35 MB are skipped and not imported into Microsoft 365, compliance issues with Drive Shipping if data travels across the borders, etc.
Besides, it can take days to ship and import PST files into Office 365 if you choose the drive shipping method. However, with the help of an Outlook to Office 365 migrator tool, such as Stellar Migrator for Outlook, you can quickly and securely migrate single or multiple PST files to Office 365—with complete integrity and without any PST or message size limitations. All you need is Microsoft 365 user mailbox credentials. It's also a feasible option as the software is available with pay per mailbox plan.