YouTube Videos Not Playing On Android
Summary: Are you facing problems while playing YouTube videos on your Android device? If yes, you might have seen errors like "Connection to server lost" or "Tap to retry". These errors can occur due to several reasons. Follow this article to understand more about this issue and discover easy methods to resolve it.
Most YouTube users access the platform through their mobile phones, and they are majorly Android users. As per reports, YouTube gets more than 1 billion daily views solely from mobile phones. That number doesn't seem surprising considering that the video streaming platform has become a part of our modern life; after all, it contains everything from tutorials to entertainment and is very convenient to access through Android phones.
Now when searching for a tutorial, if you experience that YouTube videos are not playing on Android, you might naturally feel frustrated. For example, the application might show complicated error messages, or videos may keep buffering. This issue is even reported with downloaded YouTube videos, whether they are in-app or downloaded from third-party apps.
This issue could be triggered by various reasons, and in this article, we will discuss and solve them using different methods. Let's begin with understanding why the YouTube app is not playing videos.
What causes the "YouTube videos not playing on Android" error?
1. Outdated YouTube version
If you're using an outdated version of the YouTube application, its performance might get sloppy due to a lack of the latest features or fixes. It can result in video playback issues.
2. Faulty Internet Connection
The problem might be with your internet connection. Whether you're using mobile data or Wi-Fi, the internet could be disconnected or slow. Maybe that's why the videos keep buffering.
3. Incorrect Time and Date
If the time and date of your device are inaccurately set, it could affect the sync of the YouTube servers with it and result in showing the playback error messages.
4. Corrupted Cache Data
The cache data of your YouTube application could have been corrupted, resulting in YouTube videos not playing properly.
5. Third-Party App Collision
A third-party app could interfere with the performance of your YouTube application, such as a video downloader app with permission to draw over YouTube.
Methods to fix YouTube videos not playing on Android
Note: Before trying these methods, please check the YouTube server's status. If it is experiencing downtime, you must wait before trying to replay the videos.
Now let's proceed with the solutions.
1. Check Your Internet Connection
In most cases where the YouTube app is not playing videos, the issue lies with the internet connection. Thus, first, check if your device is connected to mobile data or your Wi-Fi network. Next, confirm whether or not your Wi-Fi is performing as expected. You can check this with the help of speed testing software. If you get results indicating low speed, perform the following steps:
Go to the Settings of your Android device and look for the Connections or Wi-Fi option.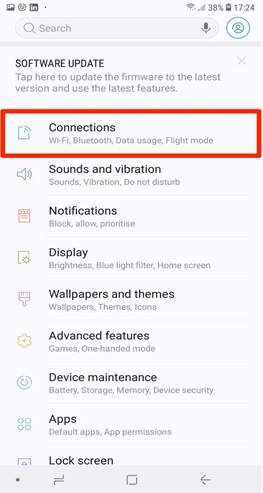 Now tap on the connected network to open its menu.
Tap on the Forget Network option.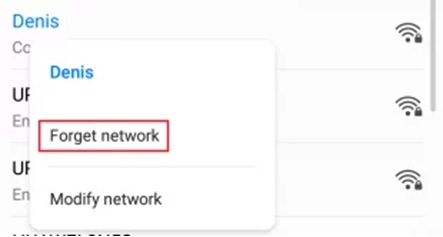 Now look for a WPS/Reset button on your Wi-Fi router and press it to reset your router box.
Afterward, go back to the Wi-Fi option and tap on the same network, then enter your password.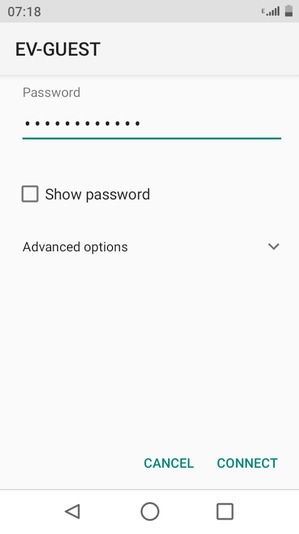 Once reconnected, you can try to play videos on the YouTube app.
If YouTube videos are still not playing on your Android device, you should contact your Internet Service Provider (ISP) for further help.
2. Turn Off Your VPN
If you're using a VPN while watching videos on the YouTube app, it could also be a reason for your internet connection to become slow. It is important to remember that while a Virtual Private Network helps us browse the web or use applications like YouTube securely, sometimes a VPN can result in errors like YouTube videos not playing on Android devices.
Follow the below steps to turn off your VPN:
Go to your Android phone's Settings
Tap on the Wireless & Network option and then on the VPN option.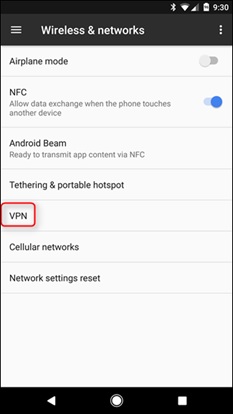 In the open tab, you will see all the VPNs installed on your device. Disable the VPN feature for now.
If you use a third-party VPN app, tap on it and turn it off.
3. Modify the YouTube Video Quality
When your internet connection is slow, and the quality of video you are watching is set to a high resolution, it will take a lot of time to load. For your video to play faster, change its resolution to a lower level.
Follow the below-listed steps to change the resolution of a video in the YouTube app:
Click on the gear icon at the top corner of the playing video.
From the pop-up menu, tap on the Quality option and select Advanced.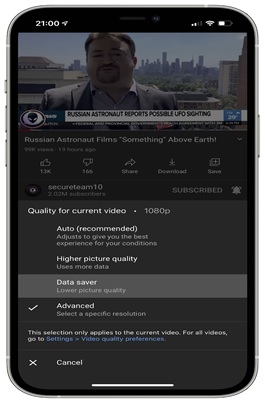 Now select the least value from the list of available quality.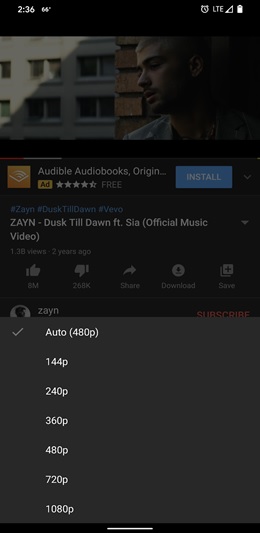 Wait for some time to see if the video plays.
You can also switch the quality to a higher resolution once it plays smoothly. However, if the YouTube app still does not load videos, try the next method.
4. Set the Correct Date and Time
The date and time settings of a smartphone impact the applications installed on it. You might've seen this happening often with WhatsApp, but it can also happen with some Google apps, including YouTube.
At the ground level, the problem is related to the Google account you use to access all Google apps. When your cloud-based Google account tries to sync with the incorrect date and time of your Android phone, Google-related applications installed on your phone may start to misbehave. This issue may not let you update anything from the Play Store.
To fix the "YouTube videos not playing" error, you should check whether your phone's time and date are correct, and if not, you should set them right. Follow the below-listed steps to set the correct date and time on your phone:
Go to the Settings of your Android phone.
Look for the Date and Time option or search for it in the Settings search bar.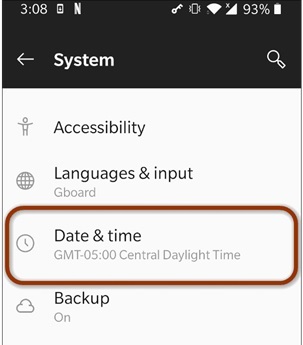 Now in this tab, turn on the Automatic date and time option.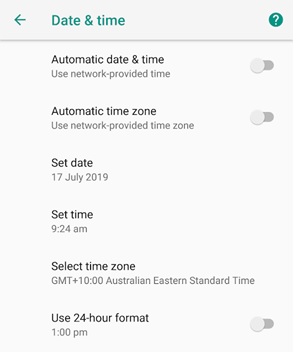 Check if the Automatic time zone option is also enabled.
After all these settings, wait for a while as the correct time and date update automatically.
5. Clear the cache of your installed YouTube app
When it comes to video loading problems in the YouTube app on Android devices, clearing the application cache is the best solution. There are always high chances that doing so will fix the issue.
Follow the below-listed steps to clear the cache of your YouTube app:
Go to your phone's Settings and look for the App Management option.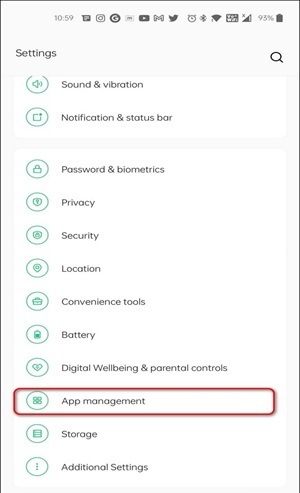 In this tab, scroll down to the YouTube app and tap on it to open its information.
Here, tap on the Storage option and then go to Clear Cache.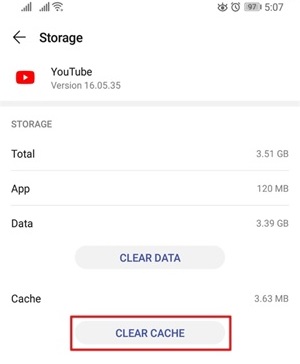 After this, restart your device and check if the YouTube videos are playing fine.
6. Update the YouTube app
An outdated version of any application can cause issues with its functions. Likewise, you shouldn't use the YouTube app for long without updating it. Follow the below-listed steps to update the app:
Open the Google Play Store on your Android phone.
Tap on your Avatar at the top-right corner.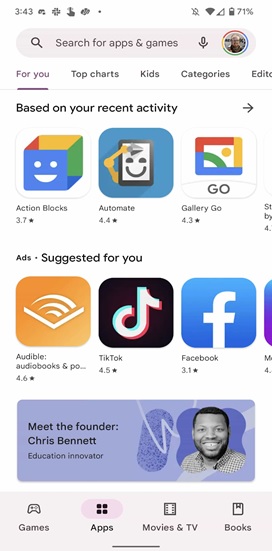 From the list displayed, tap on the My Apps and Games option.
Now tap on the Updates available option and see if the YouTube update is available.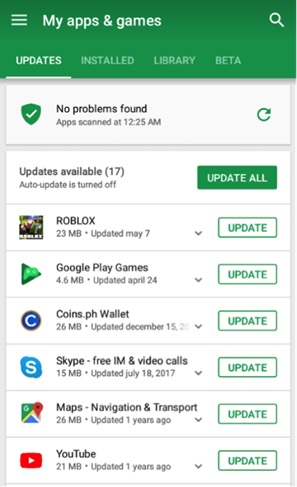 Tap on the Update button next to it and let the process complete.
Once the YouTube app is updated, check if the videos are playing properly.
7. Update your Android device's operating system
If you haven't updated your Android device's software for a long time, it could be causing problems with the performance of installed apps like YouTube. Follow the below-listed steps to update your device to its newest software version:
Open the Settings on your device and tap on the System option.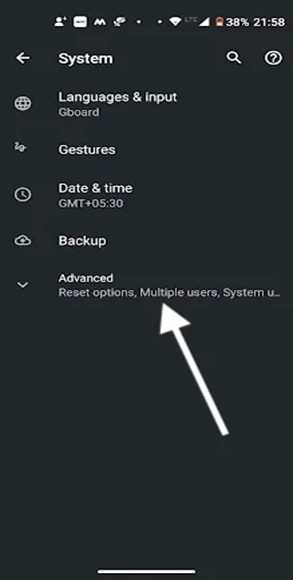 Now tap on Advanced, and then select the System Updates option.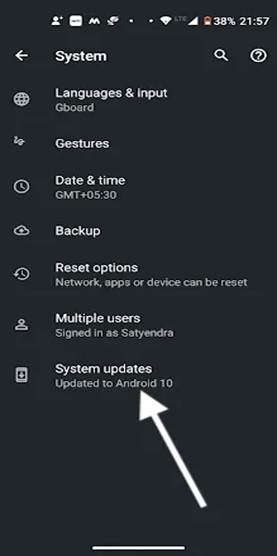 Check if an update is available or if your phone is up to date.
If there is an update, tap on the Install button, and the upgrade process will start.
Once your device restarts, open the YouTube app and check if the issue persists.
8. Reset app preferences
You can try a slightly difficult method if the problem is not solved yet: resetting your system's app preferences. This action will reset all the app permissions to their default setting. After that, however, you can set them according to your preference again.
Follow the below-listed steps to reset app preferences:
Go to the Settings of your device and tap on System.
Now tap on Advanced and then select Reset options.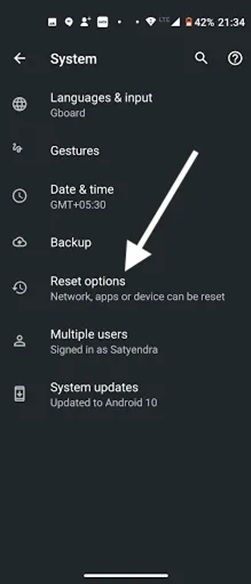 In the new tab that opens, tap on the Reset App Preferences option.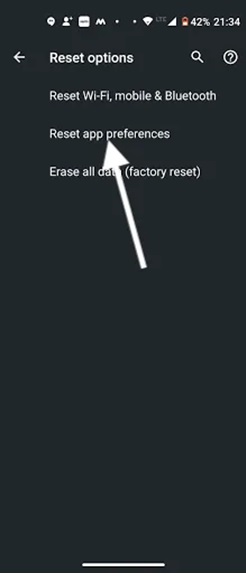 A pop-up will appear to confirm your choice. In it, tap on the Reset Apps option.
This procedure will reset all app data and may also fix the YouTube video playing issue.
9. Use Safe mode
If the error has still not gone away, there are chances that the problem is not with the YouTube app itself but with one of the other apps on your device. To check if this is the case, you have to turn off your device and start it in Safe Mode. In this mode, your device will load only with the preinstalled apps and automatically detect the problem-causing app.
Follow the below-listed steps to run your device in the Safe Mode.
Turn off your Android device and hold the power button until the phone starts again.
Now press and hold the volume down button till your phone restarts completely.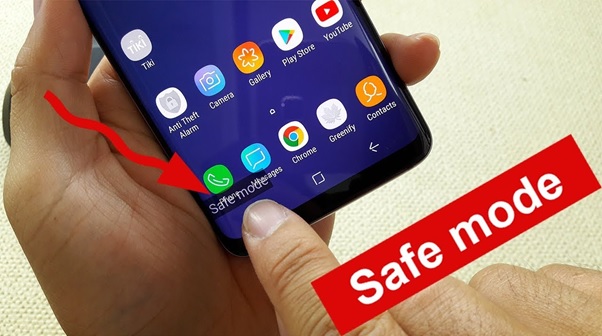 Release the volume down key when you see the Safe Mode on the screen.
Your device will detect the faulty app. Restart your device as normal and uninstall that app to check if the problem is gone.
10. Make a factory reset
If the YouTube videos are still not playing on your Android device, the issue could be your phone's software. Any glitch in your Android OS can make your applications perform poorly. A factory reset will solve this problem for sure. However, you might end up losing important stuff on your device as a factory reset erases everything from a phone, including video, photos, contacts, documents, etc. The best strategy would be to move these things to another device or cloud storage before performing the below-listed steps:
Go to the Settings of your phone, look for the Backup & Reset option, and tap on it.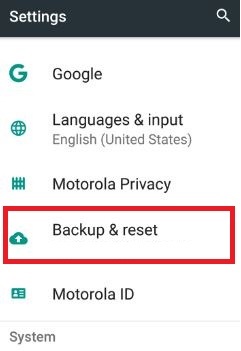 Check if the Back up my data option is enabled. If not, then enable it and wait until the backup is created.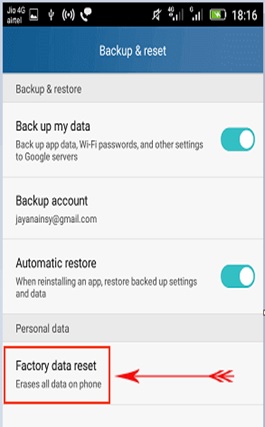 Once the backup is done, go to the bottom and tap on the Factory data reset option.
Now tap on Reset Phone to confirm your choice and wait until the process is completed.
Finally, your device will restart, and you can check if the YouTube app is working fine.
So these are the solutions to fix the video playing issue of the YouTube app on Android. By using these methods, you can surely eliminate all the causes that are stopping you to stream videos on YouTube. And just in case you're wondering why YouTube downloaded videos are not playing on mobile, don't worry. The reasons behind that problem are the same as this and can be solved using these same fixes.
What to do when downloaded YouTube videos don't play on Android?
If you use a video downloader app to save videos from YouTube, there are chances that those video files can get corrupted before they are saved on your phone. To solve this issue, you need reliable and advanced video repair software. Using an effective video repair tool available on the internet, you can easily fix any corruption in a video.
Stellar Repair for Video is such a video repairing tool. It can repair corrupted video files of more than 17 formats such as MOV, MP4, etc. The software is quite user-friendly but only available for PC or laptops. So for repairing your YouTube videos, first you have to transfer them to a computer and then follow the below-listed steps.
Download and install Stellar Repair for Video on your PC.
Launch the software and click on the Add option in the center of the screen.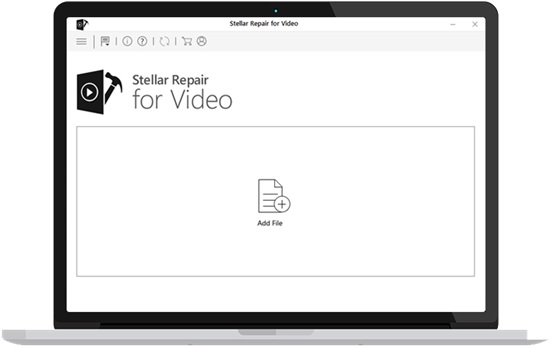 Now select all the video files you want to repair.
Once selected, click the Repair button, and the process will start.
Wait until the repair is done; you can check the progress with a green indicator.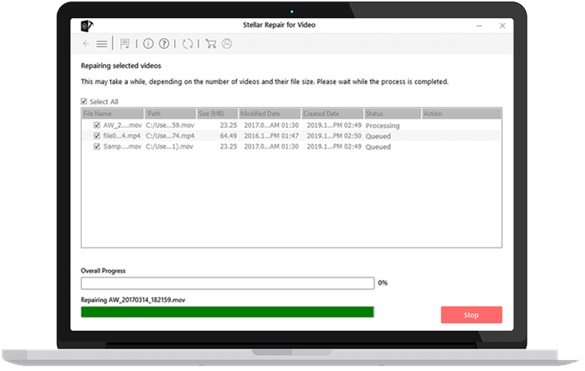 Once the process is completed, you can preview and save the files to the desired location.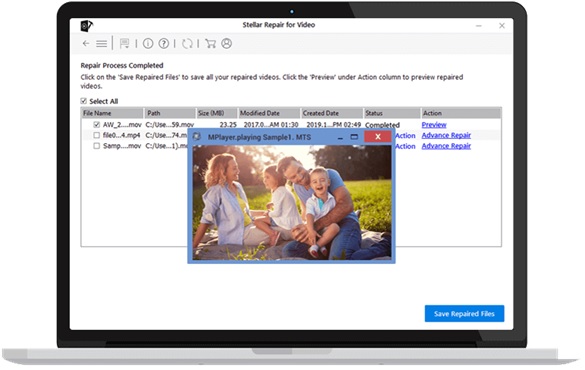 After repairing your YouTube downloaded videos, transfer them back to your Android device and check if they are playing fine.
Conclusion
Sometimes the YouTube videos not playing on Android issue can be solved by simply restarting the YouTube app or your Android phone. But there could also be times when the problem keeps coming back even after you've tried everything. That's where the solutions mentioned in this article come in handy. To counter this issue, you can try all the methods mentioned above. Also, to repair a video damaged or corrupted due to this error, you can use a dedicated app like Stellar Repair for Video.
FAQs
Q. Why is YouTube app not playing videos on Android?
Ans. There are several reasons for this issue, such as incorrect time and date, other apps interfering, outdated app versions, etc. Other reasons are mentioned above in this article with description.
Q. How to check YouTube's server status?
Ans. You can easily check the status of the YouTube server or any Google service on DownDetector.
Q. How to fix downloaded YouTube videos not playing in an Android phone's gallery?
Ans. You can use Stellar Repair for Video to fix any corrupted video downloaded from YouTube.