In this advanced digital era, electronic devices, be it a smartphone, laptop, desktop, tapes, storage devices, copiers, or tablets, etc. have become a part of our day-to-day lives. With hands on the latest Operating systems and technology around the corner, and excess of economic electronic devices, the most common question that runs in our mind is —What to do with old IT Assets that are worn?
We use them for a considerable length of time until they give away. Then we dispose them of However, as they contain confidential information, we have to ensure that they are thoroughly erased so that it does not fall into wrong hands.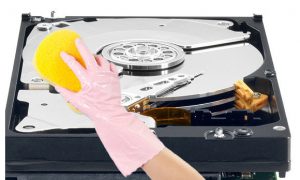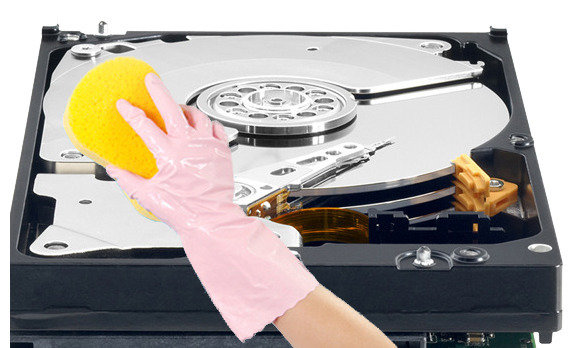 Above all, you also need to ensure that the disposing of is environment-friendly.  The reason being, it will help keep the environment free from e-waste contamination.
Let us now delve into the IT Asset destruction methods in detail —
Sledgehammering

A manual method of destroying the IT asset(s)
Helps in data destruction using drive sledgehammer or any other type Bends, breaks, and crushes the device
Ensures zero recovery
No doubt, it is a simple method to dispose of but is not eco-friendly. The reason being it produces the large chunks of metal residue.
Verdict:
It should be used in scenarios when the device has reached its end and cannot be used further.  The reason being, it makes the device useless.
Degaussing

Finely tuned magnets with strong magnetic field
Effective means of data destruction
Ensures data destruction in wholesale from various drives
Neutralizes magnetized particles alignment
Destroys the stored data magnetic signature
Perfect for high-security data destruction
Another simple method that destroys the data but does not physically damage the device. Thereby, the device can be reused.
Verdict
Luckily, this method is eco-friendly in nature. It simply erases the data and leaves no room for recovery.  However, it is a bit costly, hence not suitable for a single unit.
Overwriting

Impressive data erasure and destruction process
Simply overwrite each sector of the device several times
Leaves no scope for recovery
This process is bit lengthy and costly. However, do ensure that you use the right approach of data erasure tool that ensures data destruction by overwriting.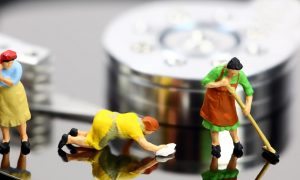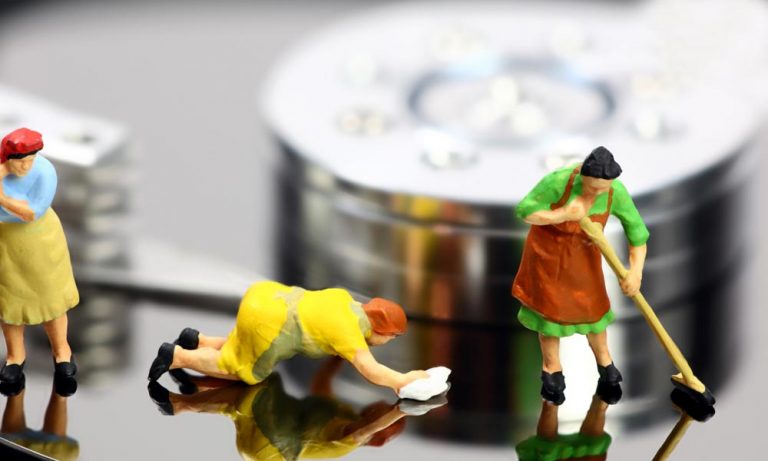 Verdict
Fortunately, it is also in compliance with the environment and certainly ensures completes data destruction. But, it is a bit on the expensive side, thereby, not an ideal option for a single drive.
Indeed, the above-stated methods ensure data destruction but are not without their disadvantages. No doubt, Degaussing, and Overwriting are eco-friendly, but still, they are expensive. So, if you are looking forward to a method that is low on the budget and eco-friendly both at the same time, then this alternative solution is the best bet for you.
An Alternative Solution—BitRaser: A Perfect Metaphor of Eco-Friendly manner and Budgetary Constraints
Coming from the house of leading experts, Stellar Data Recovery, having over 23+ years in this particular niche, the BitRaser is a perfect brew of form and functionality. This eco-friendly method of data erasure and data destruction caters to internal as well as external corporate audit requirements along with traceable reporting.
Using this effective data erasure professional tool, you can quickly perform stand-alone data erasure and high-speed bulk data erasure, and that too, in an environmentally friendly manner.
Why Choose BitRaser?
Ensures erasure from 32 drives at a go
Ease of use
Intuitive GUI
Promises Data integrity
Reduces total operational costs
Secure custody chain
Does not hamper Operating System files
Can be used with laptops, PCs, or external devices
Adheres to 17 globally recognized data erasure standards
Display progress with each and every process-step via log reports
Provides erasure certificates for confirmation
Leaves no scope for recovery
This privacy safeguard software is automated and free from manual intervention. Using this software, you can easily destroy your data without any risk in an eco-friendly manner.
What You Gain by Choosing Stellar BitRaser Solution?
You gain trustworthiness and uniformity from scratch to end-of-life of IT assets
You get guarantee that your critical information is safe and secure i.e. not compromised in any form
You get assurance that it is disposed of in an environmentally friendly way, not in a hazardous way
Conclusion
The sure-shot solution—BitRaser not only helps in safe and eco-friendly data erasure, but, also assist in fast, easy and reliable data destruction. With hands on this software, you can easily assure that there is no data compromise. Now, that you are aware of the best practices to Destroy your Data in an Eco-Friendly manner, you can use it to bid goodbye to all your data loss and compromise apprehensions.