You will notice that all of a sudden you have an error while opening Outlook 2016 saying:
"Cannot open the window. The user of folders cannot be opened. The file c:\Users\waynejones\Local\Microsoft\Outlook\waynejones@mydomain.com – Wayne.ost is not an Outlook Data File (.ost)"
The first thought was to immediately close and re-open Outlook. Another option you can use is to start Outlook in safe mode. This can be done by clicking start and running Outlook.exe with the /safe parameter.
The only solution is to delete the Outlook profile and re-create the profile as this will re-create the OST file.
What the problem with that?
In this case, you don't sync with your Exchange or Office 365 and example while in the car you work offline and prepare a number of emails and other work and all of a sudden you end up with re-creating the OST file with a new profile, all that offline work will be lost.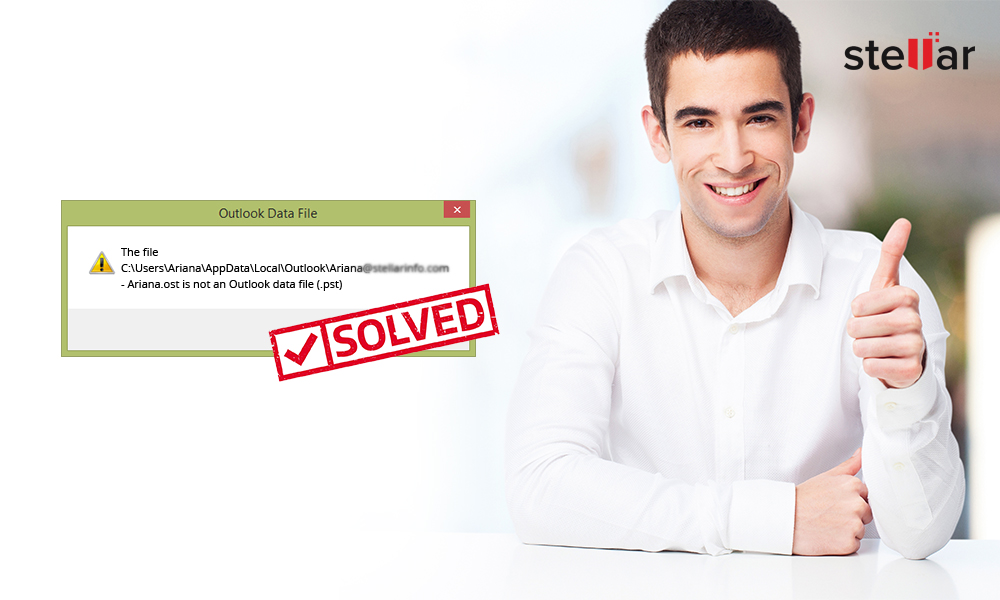 What Changed in Outlook and why it's not accepting its OST file?
The OST file is a great thing but the problem with it is that the file is not portable and as soon as you use it in another instance it will not open. The outlook is not able to open an OST file as you do with a PST file. OST is a copy of your live mailbox and sync of it, hence it's not portable or being able to be opened by another instance.
PST is a personal file and can be easily ported and attached to another mailbox. The purpose of an OST file is to have a sync of your mailbox to enable the user to work offline even if you don't have a connection to your Exchange being on cloud or on-premise and when a connection is detected, it will sync all changes to the mailbox.
In various cases, you will get issues and these might prevent you from opening Outlook or in some cases like the above, end up with no access to your local copy and anything done between that time is completely lost as you cannot open, export the file without a third party OST to PST application.
This issue happens when Outlook's OST file is not being trusted by the Exchange server as it's seen as not recognized as in the format of the file. Due to Outlook's advanced security, it will not allow you to open the OST file and the application will not load. There are a number of culprits to this issue in Outlook but the common issues are unexpected closure of Outlook, synchronization issue between Outlook and the Exchange server, the OST file gets corrupted due to software or hardware issue or an upgrade of the Office 365 package on the computer.
As said creating the Outlook profile from scratch is not the solution as anything which was still offline will be lost.
To troubleshoot the issue one can also try the below.
Make sure that you are online and your Exchange server is reachable from the computer.
Open Control Panel, find and open the Mail button.
Click Show Profiles and click on the active Outlook Profile.
Click on Account Settings, select your email address and untick the Use Cached Exchange Mode.
Open Outlook and see that it loads with no issues. Of course, the changes will not be visible since you will access the mailbox directly from your server.
Close Outlook.
Open Control Panel again an enable Use Cached Exchange Mode again.
Try to open Outlook and see if it launches and the issue goes away. If the OST file is inaccessible then there is no way to attach or open it in Outlook to export any changes.
The only two solutions that you could use is to either delete the OST, start with a new profile and accepting the loss of the changes you made or look at alternative applications to export any items from the OST or convert OST to PST format thus making it usable in another Outlook.
Stellar Converter for OST – The application is very easy to use but really effective in the conversion. After a quick installation and open the application there is no need to look for the exact location of the OST file as the application has a find button. All you need to do is just point the application to scan on the respective drive letter and it will look for the OST files automatically. After a quick scan, the software will present with an Outlook-like interface with all my emails, calendar, tasks, contacts and journals. You are able to browse in the OST file, search and export either all the mailbox or just selected items.