How to Fix Choppy or Jerky Videos
Summary: Choppy or jerky videos are quite annoying as they hinder the video viewing experience for users. This post highlights some of the common reasons that lead to choppy videos and shares how to fix choppy video recordings using 8 most effective methods.
Jacob Mild, a digital marketer by profession and a photographer by passion, encountered a video playback issue and was unable to fix it. Long story short, he went on a vacation with his friends and enjoyed every bit of it, but when it was time to view the videos captured during the trip, something unexpected happened. Most of the videos were found to be either choppy or jerky videos.
What does Choppy, Jerky or Broken Video Mean?
A choppy video can mean out-of-sync video, audio, missing sound, flickering or distorted visual. Such videos can really hamper your viewing experience and same was the case with Jacob.
So where could be the problem?
Choppy video playback can happen be due to,
Faulty storage drive – hard drive, SD card, pen drive, etc.
Device glitch
Audio/video codec issue
Outdated media player
Unsupportable video file format
The video file has turned corrupt
Choppy streaming video could be because of Chrome or other browser issue
Others
How to Fix Choppy or Jerky Videos?
Re-download /copy videos again
Play videos on another media player
Clear browser's cache and cookies
Convert video to a different format
Reduce the video size and resolution
Check your computer configuration
Update your computer drivers
Use video repair software to fix choppy video playback on Windows and Mac
1. Re-download /Copy Videos Again
It is possible that your video was not transferred properly or downloaded from the source. So try re-downloading or transferring the file. The method works if the video is not deleted from the source or you haven't performed 'Cut' and 'Paste' action.
2. Play Videos on Another Media Player
Instead of playing the video in your default media player, try to play it on another media player. For instance, consider playing videos on VLC Player, who knows it might just work and fix the choppy or jerky videos. VLC Player is an open-source media player, which is compatible with all type of devices.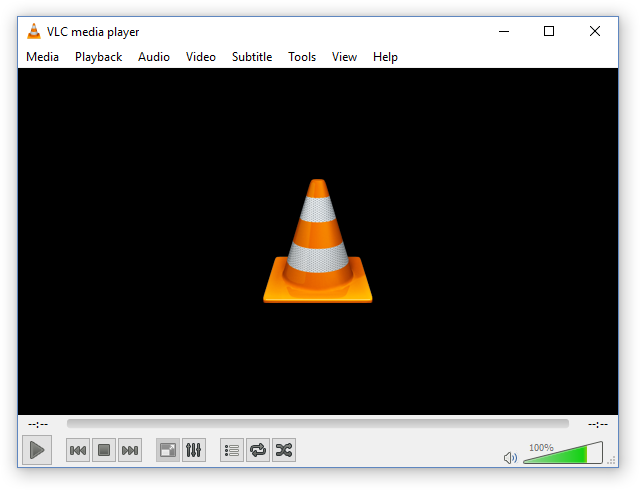 3. Clear Browser's Cache and Cookies
If you face choppy video streaming, clear your browser's temporary and cache files. You can do this by going to the settings of whichever browser you are using.
Steps to delete browser cache & cookies on Chrome:
Open Google Chrome browser.
Click on Settings.
Go to Advanced > Privacy and security.
Click on Clear browsing data.
If the streaming videos in Chrome, Mozilla, or other browser shows error, learn how to fix it here.
4. Convert Video to Different Format
Video may not play properly in your media player due to incompatible format. Converting it to different format may help.
You may use trusted desktop converter application such as Stellar Converter for Audio Video that is quick to convert video file formats without degrading quality. It also lets you edit your videos.
There are online converter tools like Convertio and Zamzar available, which you can try.
5. Reduce the Video Size and Resolution
Try reducing the size and resolution of choppy video and then play it. This might work in case of high-resolution videos. For instance, if the video's resolution is 1080p 30fps, reduce it to 720p resolution. Your system will have to work less in playing the low resolution video file.
How to reduce video size to smooth play choppy video
Compress the video file or resize it by trimming some video segments. You can use video compressor applications available for Android, PC or Mac.
Commonly used, VLC Media Player can also compress videos. To trim video segments and reduce resolution, frame rate, or bitrate Stellar Converter for Audio Video is a good option. The software is available for Windows and Mac.
For online videos such as YouTube or Vimeo, you can lower the video quality by going into the video settings option.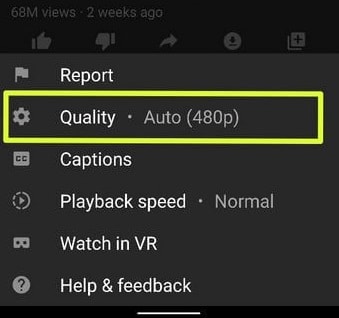 6. Update Your Computer Drivers
Is your driver outdated?
Your videos are choppy or jerky probably due to outdated video drivers. Try reinstalling the latest video and sound drivers.
Follow these steps to reinstall the drivers:
Go to Device Manager and expand 'Sound, video and game controller'.
Locate the device that you want to update, right-click on the device name, and select 'Update Driver Software'.
If the problem still persists, then try to increase the system's RAM or CPU capacity to enhance its overall performance and make your hardware more powerful.
7. Check Your Computer Configuration
Is your computer equipped enough to play high quality HD, UHD, or Full HD videos? Before playing the videos, ensure that your computer meets the minimum system requirements. To play videos with higher resolution (1080p 60 fps and higher), it is recommended to have at least 3.0 – 3.7 GHz of processors, at least 6 GB RAM with a robust video card (GeForce GT 650M). A stronger processor and graphics card improves your system performance as well as the HD video experience.
Read more: How to fix Nvidia graphics cards problems.
8. Use Video Repair Software to Fix Choppy Video Playback on Windows and Mac
Your video might be corrupt or damaged. A corrupt video will play choppy, stutter, or flicker. Bad sectors or virus infection in the SD card or storage drive can corrupt the file header, video movement, sound section, etc.
You can opt for a video repair tool to eliminate the issues and smoothly play the video. Stellar Repair for Video, an efficient and reliable tool can work wonders for you. It efficiently repairs video damaged due to read/write errors, changes in file formats, compression issues, etc. It repairs common MP4, MOV, FLV, AVI, AVCHD and many other video file formats.
Watch this Video to know how the software runs:
Download and launch Stellar Repair for Video.
From the home screen, select 'Add file'.
Click Repair. One-by-one, all the added video files are scanned and repaired.
Next, preview the repaired video and Save it at the desired location.
To Sum Up
Bid goodbye to choppy, jerky and broken videos as now you know the go-to methods to fix choppy or jerky videos. Whenever you experience choppy playback, the above solutions will definitely come handy.
In case changing format, upgrading system requirement or converting files etc., don't help, it indicates severe video corruption. Get Stellar Repair for Video to fix choppy or jerky playback occurring due to file corruption. You can also opt for a free trial of the software to evaluate its effectiveness.
Also Read: