Is It Possible To Recover Data From Failed SSD?
Data recovery from a failed Solid-State Drive (SSD) is not easy. Further, the possibility of data recovery from a failed SSD depends on how the drive had failed. In this guide, you will learn about the common reasons for SSDs failure and steps to recover data from a failed SSD.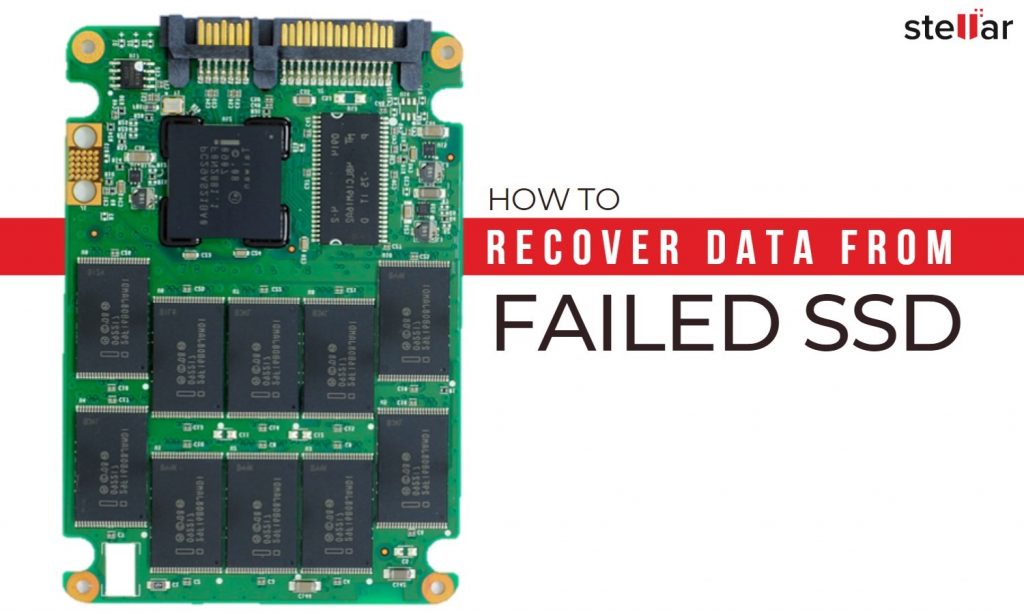 Unlike traditional hard drives, SSDs aren't susceptible to mechanical failure or damage due to sudden shock or drop. However, an SSD may fail due to physical damage or electronic errors—but the chances are bleak.
SSDs commonly fail due to disk errors caused by the following reasons:
Malware or virus infection
Improper drive usage
Unsafe drive removal
System crash (BSODs)
Abrupt or force shutdown
Damaged System Files
Firmware error
While there's no easy way to get back data from an SSD that failed due to electronic or physical damage, you can recover data from a logically failed SSD with the help of a reliable DIY data recovery software such as Stellar Data Recovery Standard.

Steps to Recover Data from Failed SSD
The following are the steps to recover data from a failed SSD—which is not detected or accessible, turned RAW, or has missing partitions.
Step 1: Do Not Format or Attempt Repair
A logically failed SSD that turns RAW or inaccessible can be fixed by formatting. But this can result in permanent data loss situation—beyond the scope of data recovery.
Thus, it's recommended that you should never format a corrupt SSD drive, even if Windows prompts you to format the drive (refer the screenshot).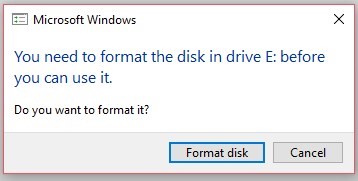 Also, do not try to repair a logically failed SSD by using Windows or third-party disk management tool.
Step 2: Assign a Drive Letter
If the SSD volume isn't visible in File Explorer, assign a drive letter via Disk Management tool. The steps are as follow,
Connect the SSD drive to a Windows PC. Use SATA connector or SATA to USB converter
Open the Disk Management tool
Right-click on the SSD volume and choose 'Change Drive Letter and Paths…'
Click 'Add' and then 'OK', 'OK.'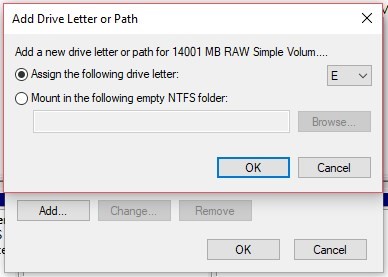 You may see the following prompt after assigning a drive letter, click 'Cancel.'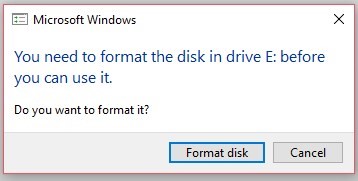 NOTE: In case the SSD isn't visible in the Disk Management tool, check the connecting cables, connectors, and SSD for any physical or electronic damage. Reach out to a data recovery expert if the drive is not detected and you find any physical or electronic damage.
Step 3: Perform Failed SSD Recovery with the help of Stellar Data Recovery Software
Download and install Stellar Data Recovery Standard software
Launch the software, select 'All Data' and click 'Next.'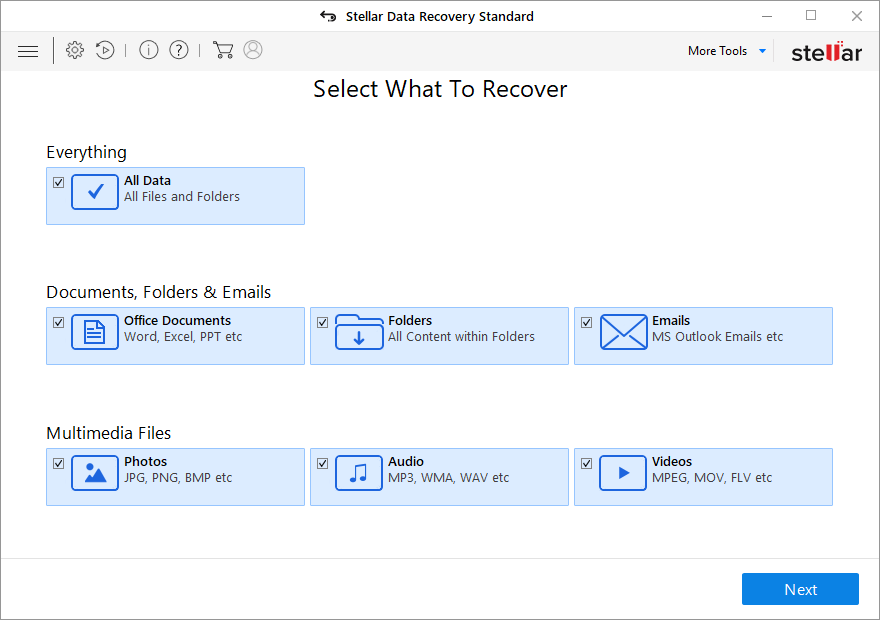 Select the SSD drive volume under 'Connected Drives' list
Turn on 'Deep Scan' toggle at the bottom left and click 'Scan'. This may a few minutes to several hours depending on the SSD interface, condition, and storage volume
NOTE: Use 'Can't Find Drive' option if the SSD volume isn't visible.
After the scan, save the scan information by clicking the save scan icon on the menu. This feature helps you resume data recovery later and saves time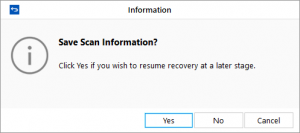 Click on any recovered document, photo, video, or audio file to see its preview before saving. Also, use the search bar to locate critical files quickly for recovery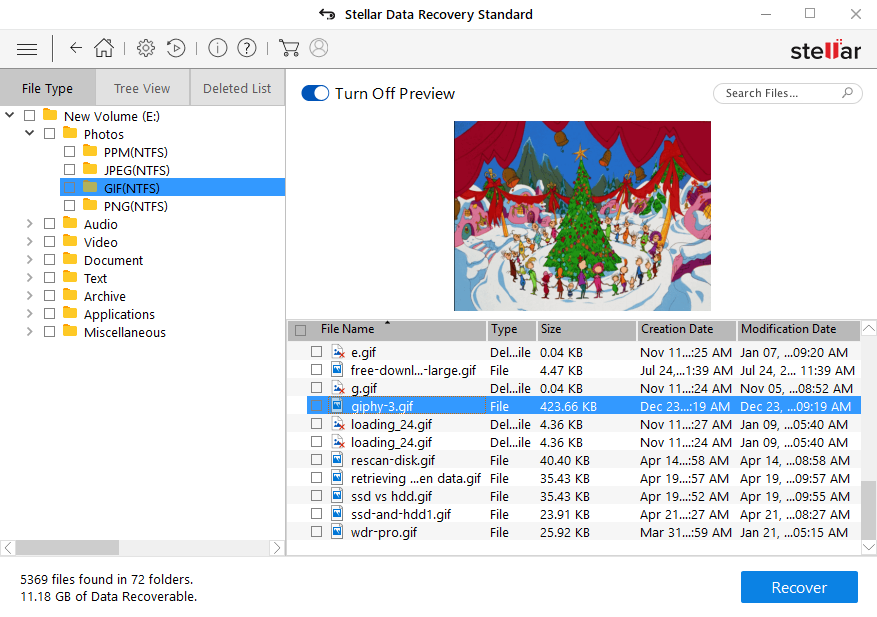 Then select the files that you want to save and click 'Recover.'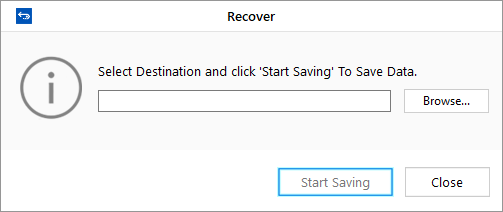 Click the 'Browse' button to choose a save location on internal or external hard drive and then click the 'Start Saving' button.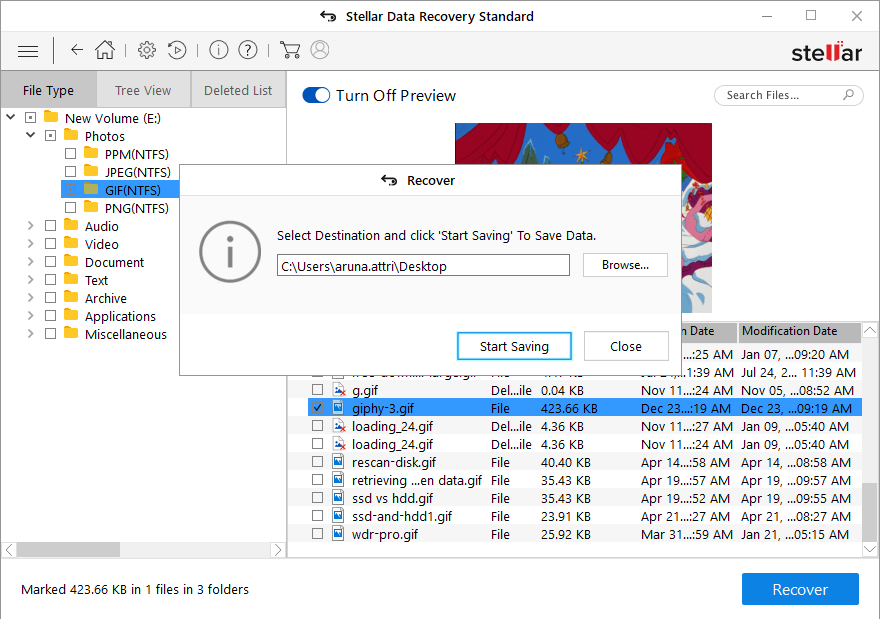 Once you have recovered all the data from the failed SSD, go ahead and format the SSD to fix it and make it usable. Then transfer the recovered data after taking a backup to prevent permanent data loss situations.
Conclusion
It is possible—but not easy—to recover data from failed SSD. However, to improve the chances of data recovery and get back maximum data from a failed SSD, minimize the drive usage and never try to repair the SSD. Instead, immediately leverage Stellar Data Recovery Standard software for failed SSD recovery. The software can recover files from any logically failed SSD and missing drive partitions in just a few clicks.
Further, you can use the software to get back lost and deleted files from a formatted or corrupt SSD, hard drive, pen drive, and SD card volumes.
And to avoid such data loss situations, always keep a regular backup of your important files in a local drive and cloud storage.
For any further help with failed SSD recovery, comment down below.