Mac Can't Repair HFS Hard Drive. How to Resolve?
It could be nightmarish if you have got the below message through Disk Utility while repairing HFS formatted internal or external hard drive.
Error: Disk Utility can't repair this disk. Back up as many of your files as possible, reformat the disk and restore your backed-up files.
The above message doesn't show up in normal circumstances of disk errors. In most cases, the disk utility is vigorous enough to verify & repair your Apple hard drive. But if the HFS hard drive is beyond the repair scope of disk utility, then it means the directory structure of the drive is severely corrupt.
Following 3 activities could be performed when Disk Utility fails to repair Mac hard drive.
1) Backup Data
You can try copy and paste all files from the corrupt external or internal hard drive to another destination. But doing this may also result in copying errors to another location. Moreover, the corruption may not allow you to copy & paste all the files from the disk.
2) Fix Mac hard drive using FSCK
You might have luck with FSCK command line.
To run fsck command you have to restart Mac and log in as ADMIN. Launch Terminal, enter df -h1 and press Return. Use of df-h1 will let you know the path of the internal disk drive.
Use below line
sudo fsck_hfs -r -d /dev/disk1s1
The command (-r) in above code will recreate Catalog B – Tree. It will help you fix Invalid B-tree node problem occurred on the disk drive. It will further resolve errors like –
Invalid count
Invalid key length
Invalid volume file count
Invalid volume directory count
Invalid volume free block count, and likewise.
3) Fix Mac disk using Stellar Volume Repair
Though helpful, fsck isn't the sure shot method to repair corrupt external/internal hard drive. You might need the help of a professional disk repair Mac software. Stellar Volume Repair rebuilds the corrupt directory structure and brings back your disk to life. To repair Mac startup drive, use steps:

Step 1) Launch Stellar Volume Repair to create a bootable USB media. You can go through the process of bootable USB creation here.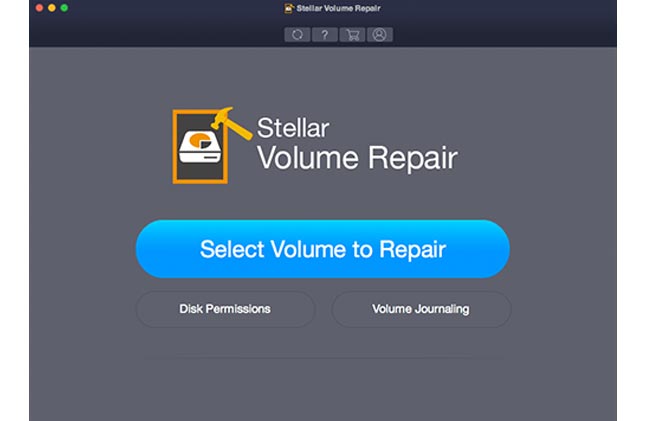 Step 2) Now, shut down Mac and press the power button. Hold the Option button before the Apple logo. This will bring up Drive Selection Menu. Choose bootable USB created through Stellar Volume Repair.
Step 3) Stellar Volume Repair will run in the bootable environment. Click Repair button to repair corrupt directory of the startup disk drive.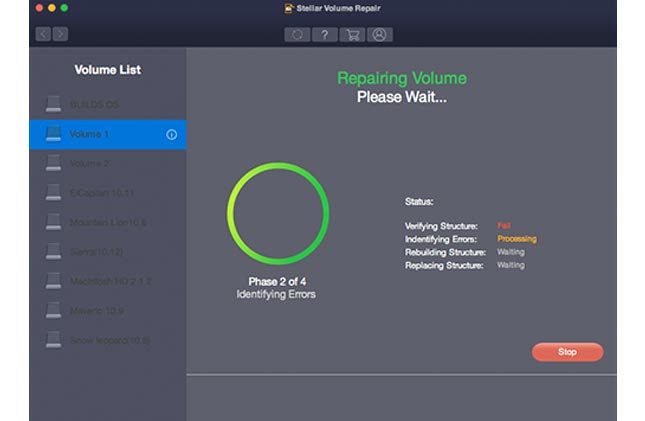 Note: In a case of an external drive or a non-startup disk, you don't need to create bootable USB.
With the help of the Volume Repair utility, you can fix HFS formatted SSDs and traditional hard drives.
[Update – 12/07/2016]: Stellar Phoenix Mac Data Recovery Platinum Edition is a package of Mac data recovery software and Volume Repair utility. This Edition helps the user to recover files from corrupt or inaccessible hard drives and repair the logical damages done to the hard drive.