Fix Error Code 0xc00d36c4 While Playing Videos
Is your video not playing because of error code 0xc00d36c4?
Read this post to know how to fix error code 0xc00d36c4 that occurs while playing a video.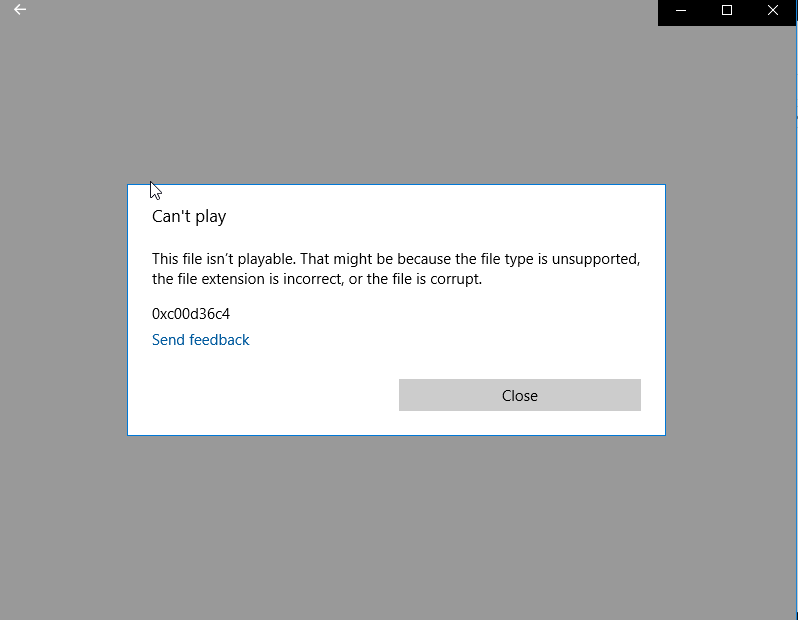 'I am getting error code 0xc00d36c4 when trying to play MP4 files.'
'Android video shows 0xc00d36c4 error in Windows 10 PC.'
'My GoPro video in USB flash drive doesn't play. It throws 0xc00d36c4 error.'
Whether smartphone, GoPro, or any other camera, getting error code 0xc00d36c4 is a common issue while trying to play a video. It is usually encountered after Windows installation or while trying to play video from a storage device such as a USB flash drive or DVD.
Sometimes videos in Groove, Xbox or Movies & TV app also throw this error.
Causes of the error 0xc00d36c4
Code 0xc00d36c4 in video is a Windows error that occurs when:
The player does not support video file format
The file extension is incorrect, or
The video file has corrupted
What you can do to fix error 0xc00d36c4 in videos
The issue is usually caused due to an incompatible file format or codec. Thus, workarounds involve either converting the file format or installing the supporting codec. In case, the video doesn't play even after video conversion or installing the codec, it means the video file has turned corrupt and needs a video repair software.
Also read
Video Fixer Software for all Corrupt Videos
How To Recover Corrupt Video Files in Windows
How to fix Video error 0xc00d36c4
Play video in another media player
Download the missing codecs
Convert the video file format
Repair with a Stellar Repair for Video software
 1. Play video in another media player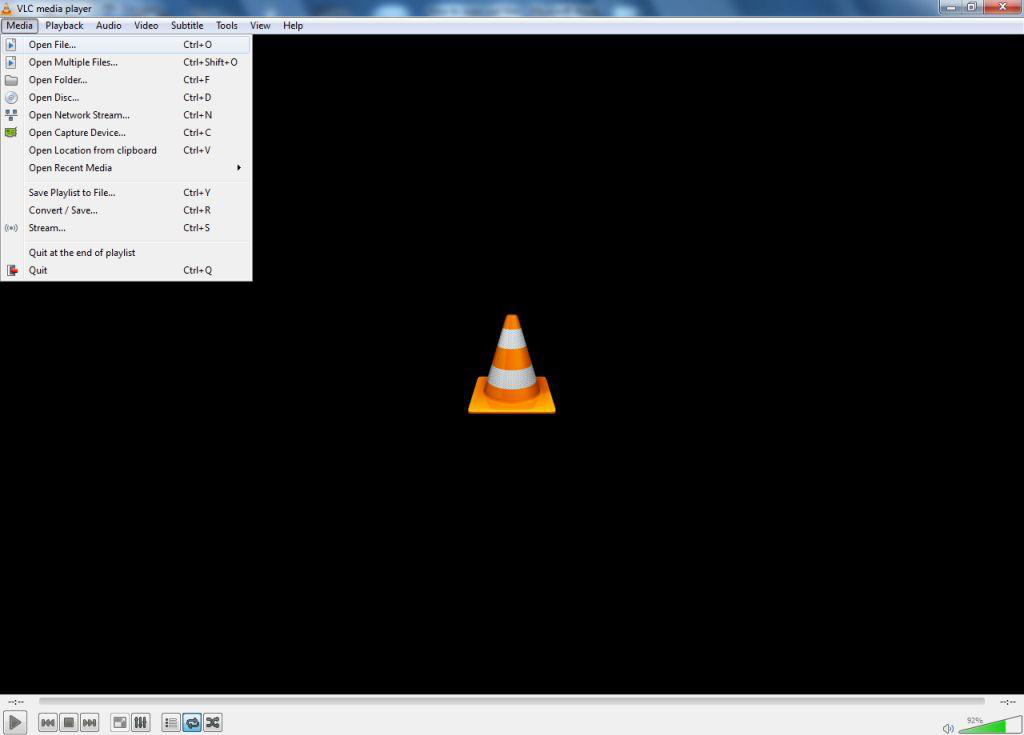 The error code 0xc00d36c4 mostly occurs due to unsupported file format or codec. Playing the problematic video in another media player often fixes this issue. The preferred player is VLC Media Player. It is configured to play most of the video file formats.
Other than VLC, you can use Winamp, QuickTime, Windows Media Player KMPlayer, or Windows Media Center etc.
2. Download the missing codecs
The video error could be because the supporting codec is not installed on your computer. So get the compatible codec for the video file format.
To automatically download codecs for Windows Media Player, follow the below steps:
In Windows Media Player 11, go to Tools> Options >Player
Select the Download codecs automaticallycheck box. Click OK
Now play the video file. If prompted to install codec, click Install
You may also choose to download a codec pack from a third-party vendor. Just ensure to choose a trusted vendor and site.
3. Convert the video file format
Converting the problem video to another file format can play your video. Use a secure video file converter tool that's free from malware.
4. Repair with a Stellar Repair for Video software
If the error code 0xc00d36c4 issue is not resolved with the above methods, your video is probably corrupt. The only way to fix is by using an advanced video repair software such as Stellar Repair for Video.
The widely used software is completely safe to download. It effectively repairs any video that is not playing or throwing errors like 0xc00d36c4.
The do-it-yourself tool can work on all types of videos, be it game files from Xbox, videos exported from editing software or those saved on your hard drive or USB player. Shot with any camera, mobile phone, or drone the software can repair all sorts of corrupt video files.
Simply add the corrupt video in the software, click on Repair action button and let the software do its work.
Step-by-step: How to Repair video files that show Error Code 0xc00d36c4
Step 1: Click on Add File to add the corrupt video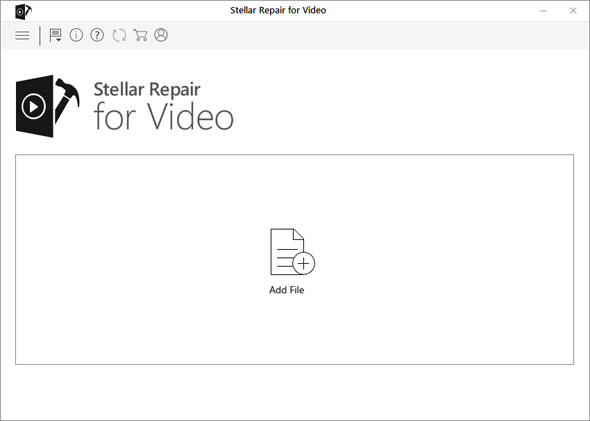 Step 2: Click Repair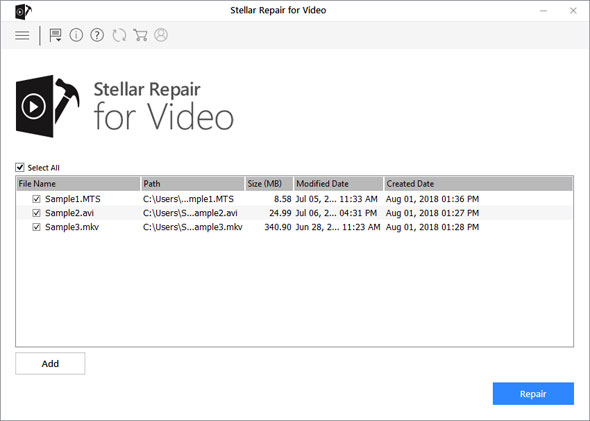 Step 3: Preview the repaired videos and click Save Repaired File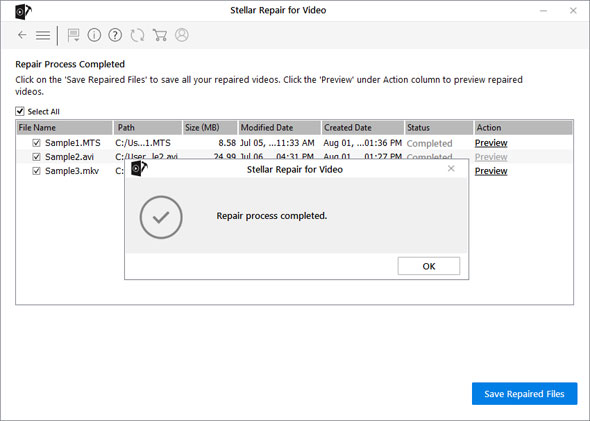 Hack you may try to fix code 0xc00d36c4
Does the error code 0xc00d36c4 occurs, when trying to open the video saved on DVD/CD, USB drive etc.?
Simply copy your video file from the external storage to the computer drive and then play. Believe it has worked for many!
To Sum Up
Error Code 0xc00d36c4 while playing videos is either due to unsupported codec in the media player or corruption in the video. Troubleshooting the error should begin by installing the supporting codec or converting the video file format to another. If these methods do not help, the video is corrupt. It needs a video repair software to fix the problem. You can simply use Stellar Repair for Video. It has a proven success record of fixing corrupt video files that show error 0xc00d36c4 error code while playing.
If any query reach us through comments in the box below.