Summary: Encountering errors on a video-editing tool like iMovie is a common occurrence. Even if you do everything right, sometimes, unexpected things can trigger errors which can get tough to understand and resolve. One such error is the "iMovie video rendering error 10008." It can be quite challenging to fix this issue and it often leads to much wastage of time which is counter-productive. But the good news is that there are some simple fixes for it, and we're going to cover them in this article!
If you are an aspiring video content creator, you should know that learning how to edit videos is a crucial part of the job. Without the proper effects and transitions, your video won't be able to create the impact you want it to create.
Speaking of video editing, there are several tools dedicated to the purpose available online. Most of them are packed with useful features that can assist you, and one such software is iMovie on macOS. iMovie is a handy tool that can be used to edit video clips of any format including MP4, MOV, MKV, etc. It comes with extensive features like video color settings, effects and transitions, video speed and so on to edit video in creative ways.
Let's say that you have finished editing a video with multiple effects and transitions and are now trying to render it so that you can export it. But when you go ahead and click the button to do so, iMovie displays an error saying "Video rendering error: 10008"! While that can be a bit of a shock, understanding why it has happened can play a critical role in resolving it. This error basically means that iMovie is unable to render your edited video, and it can be due to various reasons.
Join us as we reveal the causes behind this error and share how to fix iMovie video rendering error 10008.
Reasons for video rendering error 10008
There are numerous reasons why the iMovie rendering error 10008 error occurs. Let's take a look at some of the most common ones:
1. Attempt to merge video clips of different formats
Often, to create a slightly long video, you might need to merge a lot of short videos captured at different times. In such a case, if a few of the short videos are in a file format that's different from the other short videos, the merged file can become corrupted and cause iMovie to throw this error. For example, if all the other short video files are in the MP4 format but 2-3 of them are in MKV format, an attempt to export the final merged file will cause this error.
2. Incomplete import or change in the disk path of video clips
Before you can edit a file with iMovie, you need to import it within the software's interface first. Now if the import operation doesn't complete successfully, the resultant edited file can throw iMovie video rendering error 10008. This error can also be encountered if after importing the video into the software, you change the original file's location or delete it from its original location.
3. Corruption of the file(s) used in the project
If the original video files used for editing are corrupted, iMovie will fail to render them and throw this error.
4. Lack of storage space
If you do not have sufficient disk space to save the exported video file, then too iMovie may throw this error.
How to fix iMovie error 10008?
There are a lot of simple fixes that you can try out to fix this video rendering error. Let's go through each one:
Update your iMovie application and restart it to check if it solves the issue. Running an older version of the application might cause runtime errors in it which can result in random errors such as this.
Note: Before you do this, don't forget to save your video project!
Check if all the used video clips are of the same format. Even if one of them is different, it can lead to this video rendering error.
Check your drives to ensure that they have enough storage space to export the video file. If not, choose a directory (partition) of the drive with enough space to store the video file, or alternatively free up some space and then trying again.
Don't delete or relocate the video files that you have imported into the iMovie project as the software will consider such files as corrupted and stop the rendering process.
Identify the corrupted files among the videos you've imported into iMovie and eliminate or replace them. You can find damaged files easily by first disabling all the tracks in the video, and then enabling each track one by one. As you enable tracks, try to render them too. If any track fails to render, you should know that the video file in that track is corrupted and must be repaired. Once you've spotted the corrupted files, you can fix them and then merge them back to your original video file.
While the other fixes mentioned above are relatively simple, in the last case, after you've identified corrupted video files you might not be able to discard such files since they may contain important coverage or clippings. In such a scenario, repairing them might be the only solution to complete your video.
But how can you fix a corrupted video file? The solution is simple – with the Stellar Repair for Video tool.
Repair corrupted videos with Stellar Repair for Video
Stellar Repair for Video is a one-stop solution for repairing corrupted media files of any format including MP4, MKV, MOV, etc. This software is compatible with macOS and Windows and offers a simple approach to remove errors and damage from short or long duration video files.
Here are the steps you can use to fix corrupted video files using this software:
Download and install Stellar Repair for Video as follows:
Click on the "Free Download" link on the website.

After the file has been downloaded, double-click to install the application.
Once the installation is completed, launch Stellar Repair for Video

In the software's interface, click on the box that says "Add File" to add the video file that needs to be repaired. You can also add multiple files here.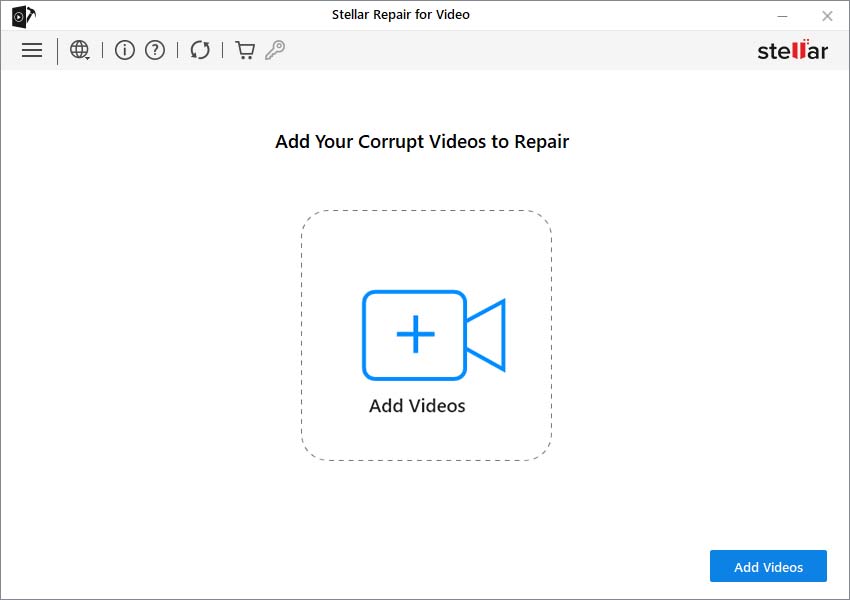 After adding the files to the tool, click on the "Repair" button to start the repair process.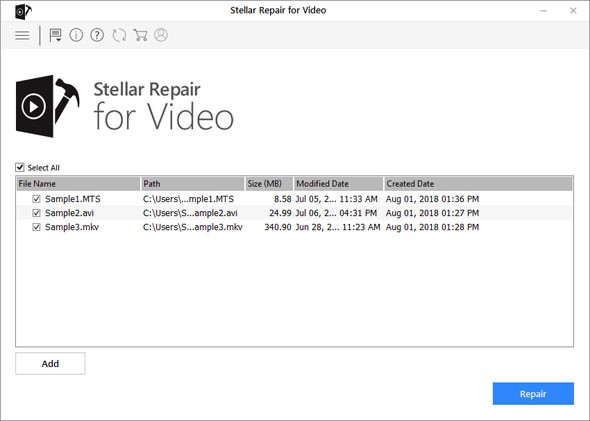 A progress bar will be displayed to show how much of the process has been completed.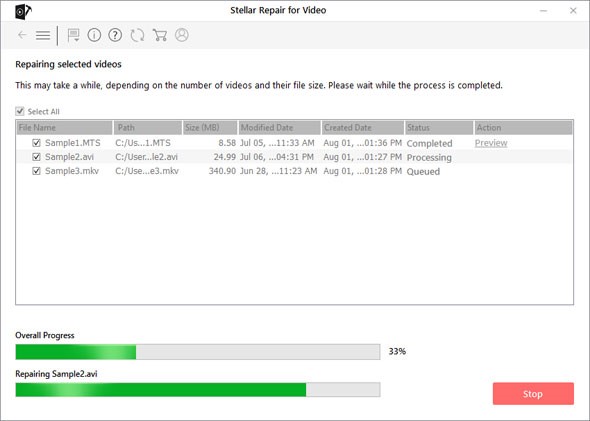 After the video files have been repaired, you can preview them before saving them to your macOS machine.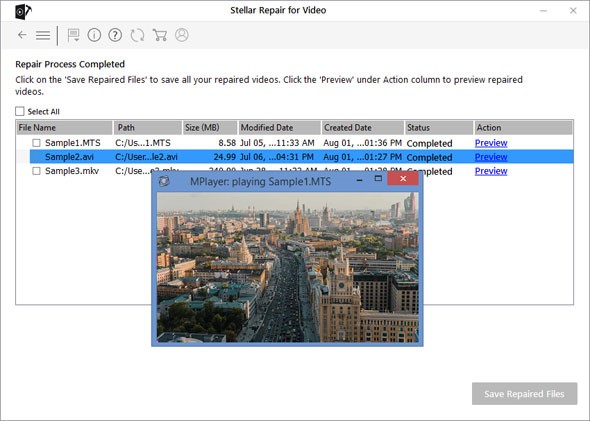 After the corrupted video files have repaired, you can add them back to your iMovie project track and hopefully, render the final video. Ideally, the video rendering error will not show up and you should be able to export your video from iMovie with no issues.
Conclusion
We truly hope that one of the above-mentioned methods will help you fix the iMovie video rendering error 10008 and you'll be able to render your video files with no other issues. If your problem stills persist even after trying these methods, there might be some system issues that can be throwing this redundant error. We suggest you take your Mac to the nearest certified Mac service center to get it checked in this case.
Stellar offers various other software for repair and recovery of data, video, audio and picture for all platforms. Each of these solutions is safe to use and effective. They also offer paid versions of their applications with more functionality and feature set. Download Stellar Repair for Video now for free!