Summary: If you have ever stumbled upon video playing issues, read this post to know the solutions of the 20 common video related problems. Also, Stellar Repair for Video is a one-stop solution to deal with all such video-related issues.
Videos are indispensable part of our digital world. Be it downloaded movies, YouTube videos or DSLR HD shoots, we love to watch, create, edit, share, and transfer videos. However, any kind of disruption in the videos can make our video viewing experience frustrating.
Below are mentioned some of the common video related problems with their effective solutions -
1. Choppy, Blurry, or Jerky Video Playback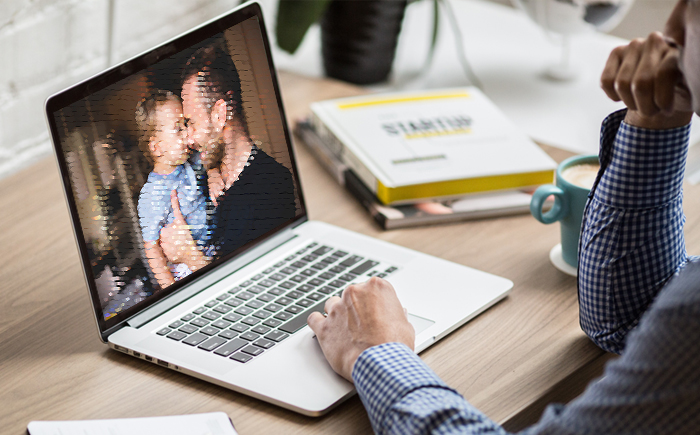 Choppy, blurry or jerky videos are frustrating to watch. The issue can be with your recorded or downloaded videos. The poor video quality can be attributed to corrupt SD cards, camera glitches while shooting videos, codec issues, or outdated media players.
Try to play your video in another media player and update your drivers. If the issue does not resolve, the best and assured way to fix choppy, blurry and jerky videos is through Stellar Repair for Video, which fixes all kind of corruptions in the video in the AVI, ASF, WMV, MKV, FLV,
DIVX, WEBM, MJPEG, MPEG, AVCHD, MTS, MOV, MP4, M4V, 3G2, 3GP, and F4V video files. Read More
2. Video Files Corrupted after Recovery
Whenever you use a not so secure or free video recovery application, the chances are that you recover corrupt video files. If your videos are already corrupt, then too the recovery software will restore corrupt videos without repairing them.

In any of such situation, use the professional Stellar Repair for Video software to repair the corrupt videos. The software is safe and malware free. It is capable enough to repair severely corrupt video files stored in any drive or media.
3. Sluggish or Video Playing Slowly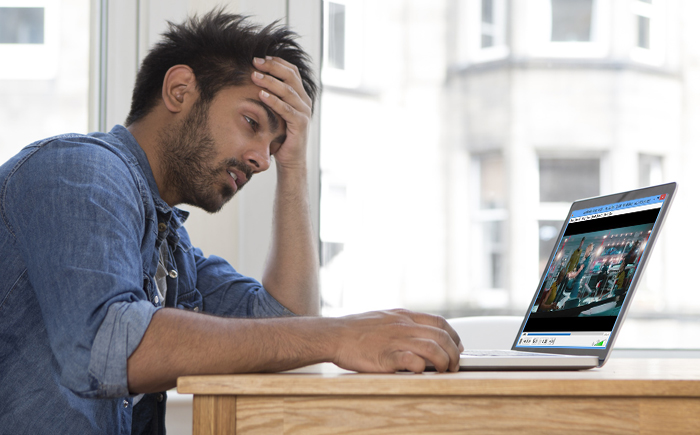 Your videos can be sometimes sluggish, playing very slowly, or else take longer time to buffer, making the video playing experience really annoying. The problem could be with the internet speed, browser, computer, or the video file itself.

To resolve the slow playing video issue first fix the browser by deleting the cache and temporary files. Update the video card drivers or disable hardware acceleration through settings. Also choosing Ethernet cable over Wi-Fi increases the speed of the online videos.

If none of these methods work, the problem could be with the video file. It may have turned corrupt or damaged. Employ a third-party repair tool like Stellar Repair for Video . It fixes all sorts of corruption in the video and make it a seamless play.
4. PC Crashes, Lags or Gets too Slow During Editing
Often during video editing of heavy files, the PC crashes or gets too slow. This is probably because your computer might not meet the editing software specifications. This can also result in video corruption and loss.

To fix the issue make sure your computer meets the best possible system requirement in terms of RAM, CPU and GPU. Also update the OS, device drivers, and editing software. Disconnecting the internet before using editing software, also helps. Unfortunately if your videos get damaged or corrupt during the editing process, use Stellar Repair for Video tool to restore them. Read More
5. Out-of-Sync Video or Audio Video Lag Issue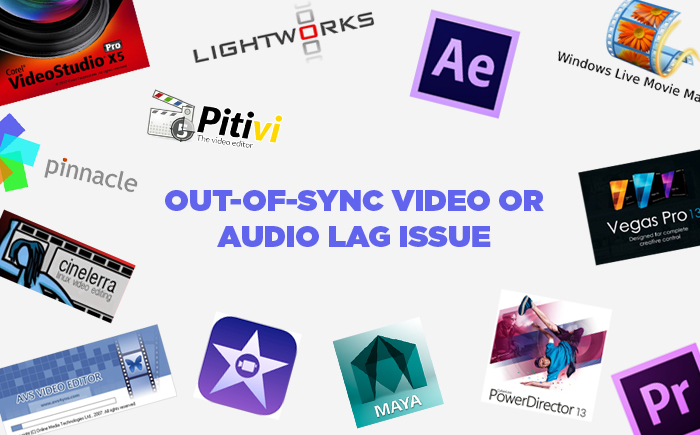 Out-of-sync or mismatched audio is an annoying video quality issue. You can temporarily fix audio video sync or lag issue with the help of VLC Player by setting the audio sync manually. The other manual ways worth trying once are reinstalling the drivers and performing a system reset on your system.
Alternatively, using a repair software is a much simpler way to fix audio lag issue in videos. Stellar Repair for Video can fix out-sync videos, making them perfectly playable.
6. No Sound in Video
While playing the video, if there is no sound, ensure the connections of the external speaker are proper. Update the sound driver through Device Manager on your system. If this does not work try with uninstalling and then reinstalling the audio driver in your system.
Audio troubleshooter in your PC may also be able to fix audio problem. To run the troubleshooter, go in Start tab, type Troubleshoot, and select Troubleshoot from the list of results, choose Playing Audio > Run the troubleshooter. If none of the manual methods work, it means the 'no sound' issue is due to the corruption in the video file. Leverage Stellar Repair for Video that effectively fixes missing sound problem in your video file. The tool is supports repairing of sound issues in AVI, ASF, WMV, MKV, FLV, DIVX, WEBM, MJPEG, MPEG, AVCHD, MTS, MOV, MP4, M4V, 3G2, 3GP, and F4V videos file formats. Read More
7. Videos Playing in Slow Motion
Does it happen with you, when you try to play videos, whether online or those on your hard drive, they play in slow motion?

The 'slomo' video issue can be tackled by adjusting the speed in the Windows Media Player or QuickTime Player settings. Updating your media player and video drivers in the system, also helps in fixing videos playing in slow motion. A corrupt video file also sometimes cause videos to play in slow motion. Get it fixed using Stellar Repair for Video .
8. Missing Video Codec or Not Supported 
'Windows Media Player cannot play the file because the required video codec is not installed on your computer.'
TCodec errors like this appear when your system lacks the supporting codec of the video file format. Codec files are necessary for encoding and decoding a digital data.

Configure Windows Media Player to download the codecs automatically. If the video error reads, the codec does not support the video, then get the desired codec pack by first uninstalling the older one. You can obtain the codec from a third-party vendor too.

However, a video repair software like Stellar Repair for Video can also fix the codec error making your videos playable. Read More
9. QuickTime Error 23132 with M4V Files
QuickTime installed on your PC can play stored movies and videos broadcast over internet. But sometimes QuickTime Error 23132 with M4V files may not let you play your videos. It is a Windows system files error that can occur due to virus infection, corrupt Windows Registry, or incomplete installation of QuickTime application.

To resolve the error and view your M4V videos, it is advisable to use video repair software rather than delving into difficult time-consuming manual methods. A quick video repair solution Stellar Repair for Video can restore not playing M4V videos in QuickTime.

Some of the manual methods may include updating PC drivers, repairing registry entries, cleaning of system junk files with cleanmgr, and updating Windows to execute Windows Clean installation. Read More
10. MacBook Pro crashes/freezes when playing YouTube videos
Sometimes the MacBook crashes, freezes and becomes unresponsive while watching YouTube videos. For playing YouTube videos smoothly, you need an updated browser, latest Adobe Player and a continuous high-speed internet connection. If any of these is not in place you will face problem while playing YouTube videos.

Disabling the Plugins in Safari or the browser you are using, also sometimes help in smooth playing of the YouTube videos. Read More
11. Black Screen while Trying to Play Videos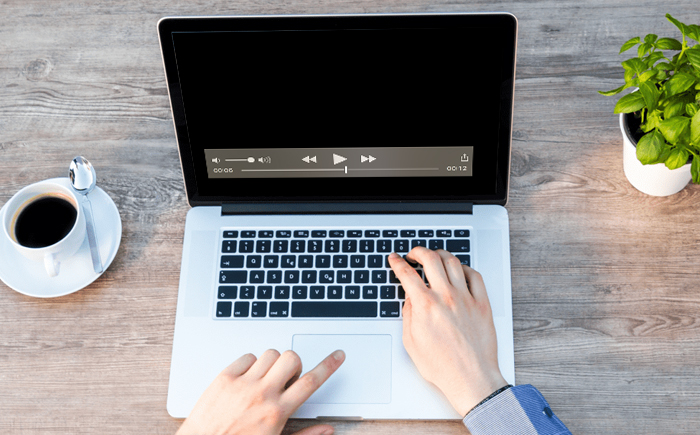 It is annoying to see a black screen when you open your videos. The problem can be either due to missing codec, outdated video driver,

read/write errors, format changes etc. In any of such situation, use Stellar Repair for Video to get back properly playing videos.

To fix the black screen problem, you can manually try to reduce video card hardware acceleration by going into your system's display settings. Reinstalling the media player or the latest driver can also sometimes help. Read More
12. Video Distortion after Windows 10 Upgrade

Windows 10 users have been complaining about video distortion after the upgrade. They witnessed their videos are either stretched, broken, or pixelated. The problem could be because of hardware failure, faulty CPU, issue with graphic drivers or video player.

The easy route to fix the issue and make your videos playable is to use the Stellar Repair for Video .

While you can also attempt any of the following to resolve the video distortion problem after the Windows 10 upgrade ; update video players, update graphics drivers, clean browser cache, and disable hardware acceleration. Read More
13. Corrupt or Broken MP4 Files
MP4 files saved in your hard drive, SD card, pen drive, etc., can get broken or corrupt due to virus infection, abrupt system shut, or corruption of media.

The best way to restore broken MP4 videos is with the help of Stellar Repair for Video . The software has highly intuitive interface and can easily repair MP4 videos taken from DSLRs, Go Pro, drones, and security cameras.

You can also use VLC Media Player to fix minor damage in the videos. Updating your system's video drivers to the latest version may also help to play MP4 videos correctly. Read More
14. Error 2048 in QuickTime Couldn't Open Video File
QuickTime error 2048 can arise when you are unable to play your videos due to virus infection, inappropriate video codec, technical fault in firmware, or your player is outdated. You can fix this error either by changing the file format, updating video codecs, or else reinstalling QuickTime Player.

If none of these manual techniques help, repair the corrupt video using Stellar Repair for Video . Read More
15. Error Code 0xc00d36c4 on playing video files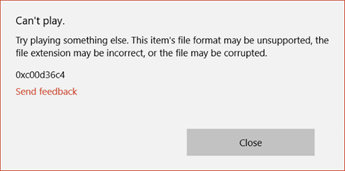 Usually this error appears when you try to play videos/movies transferred from DVD or phone to your USB device. The problem is mostly encountered after updating the Windows system. Xbox and Grooves users have also commonly reported the error.

The error 0xc00d36c4 indicates your video player does not support the file format or the supporting codec is absent. Try playing the video in a different media player like VLC Player which usually plays most of the video file formats. Convert the video file to your player supported format or install the missing codecs. Another quicker way to fix error code 0xc00d36c4 is to simply use Stellar Repair for Video tool. It is safe and easily fixes all types of corruption in the video files. Read More
16. Google Chrome Freezes/Crashes or not Responding while Loading an Online Video or Game
It may happen while watching videos or downloading video games online, your Chrome freezes or crashes. You may first try by restarting your computer. Then update Chrome as videos and games often need the latest version of the browser. If this does not work, turn on JavaScript in your browser. Also reset your internet connection and remove all cache and cookies.

Updating the Adobe Player can also resolve Chrome freezing while watching online videos. Read More
17. Video Files Corrupted while Editing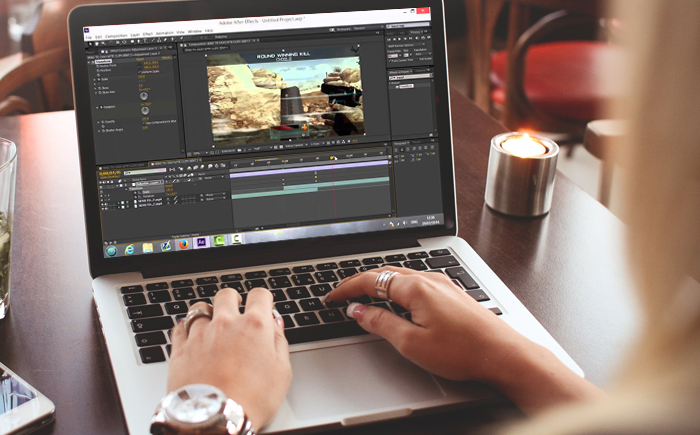 Often video editors face this problem of videos getting corrupt while editing. To fix such corrupt videos choose a safe application capable to fix issues with video frames, sound, header, movement of videos, and video slider.

Stellar Repair for Video can fix corrupt MOV, MP4, M4V, 3G2, 3GP, and F4V videos that get damaged or broken while editing, transferring, converting or processing. It is a DIY software for both professionals and beginners. Read More
18. Videos Flickering Issue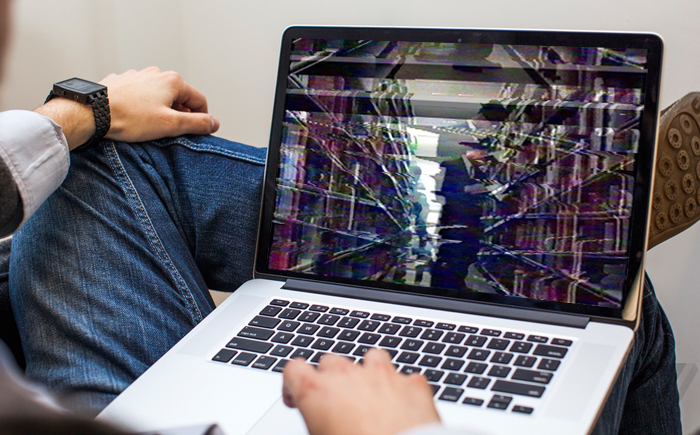 Video flickering occurs when your camera's frame rate and shutter speed captures different fractions of light pulses while shooting.

Usually, you need to reshoot the video, which is not feasible always. The best way is to repair the video flickering fault with Stellar Repair for Video . You can also use filters and plugins in your video editing software to fix the issue. Read More
19. Video Quality Loss after Export
Often videos that play perfectly in editing software, on export turn noisy and lose quality. It can be due to either wrong export settings combination, old graphic driver, unsupported file formats or incompatible codecs.

Restart your computer and export again. You can also try to play your video in another media player. Sometimes removing special effects and then exporting also resolves the problem. Also make sure the export settings are as per the source video clip quality and format. If you find difficulty to fix the video quality loss issue, then a professional video repair software, such as Stellar Repair for Video comes as rescue. Just upload, scan and repair your video. Read More
20. Stuck and Dead Pixels on Videos
The stuck and dead pixels are unwanted colored spots on the video screen of your camera. The problem is caused when the transistor does not receive enough power at that point.

Since it is a manufacturing defect, so when you notice the issue, return the camera to the manufacturer for repair or replacement. If your camera cannot be returned/exchanged, you can try to cover up the spots using software plugins. Read More
Conclusion
So now you know the ways to address different video related problems. In most cases the problems, regardless of their severity, can be fixed with the help of a secure and advanced Stellar Repair for Video software. Its easy-to-use interface can repair corrupt AVI, ASF, WMV, MKV, FLV, DIVX, WEBM, MJPEG, MPEG, AVCHD, MTS, MOV, MP4, M4V, 3G2, 3GP, and F4V files on Windows and Mac and the same can be the saviour for all the memories captured in the video.
While for simple issues, the manual hacks like updating the drivers, installing latest media player, deleting browser's cache and temp files etc., can be workaround.

Hope you find this guide helpful. If you have also come across any video related issue and its fix, other than the ones mentioned above, do share with us in the comment box below.