Summary: This post shares the best possible photo recovery methods to retrieve deleted photos from Huawei smartphones.
The latest Huawei smartphones have a fantastic camera app. No wonder, Huawei users trust their device for capturing important moments in life. But it gets annoying when you lose high-quality pictures from your smartphone due to accidental deletion. You may freak out looking for ways to recover deleted photos on Huawei phone.
'I accidentally deleted all the March month's photos from Gallery on my Huawei P10. Those were my daughter's birthday pictures. How should I recover photos from Huawei phone? I can't afford to lose them.'
Focussing on the problem, You can apply these methods to recover deleted photos from any model of Huawei phone including Huawei P9 Lite, P10 Lite, P20 Pro, Huawei Mate and others.
How to recover deleted photos from Huawei smartphone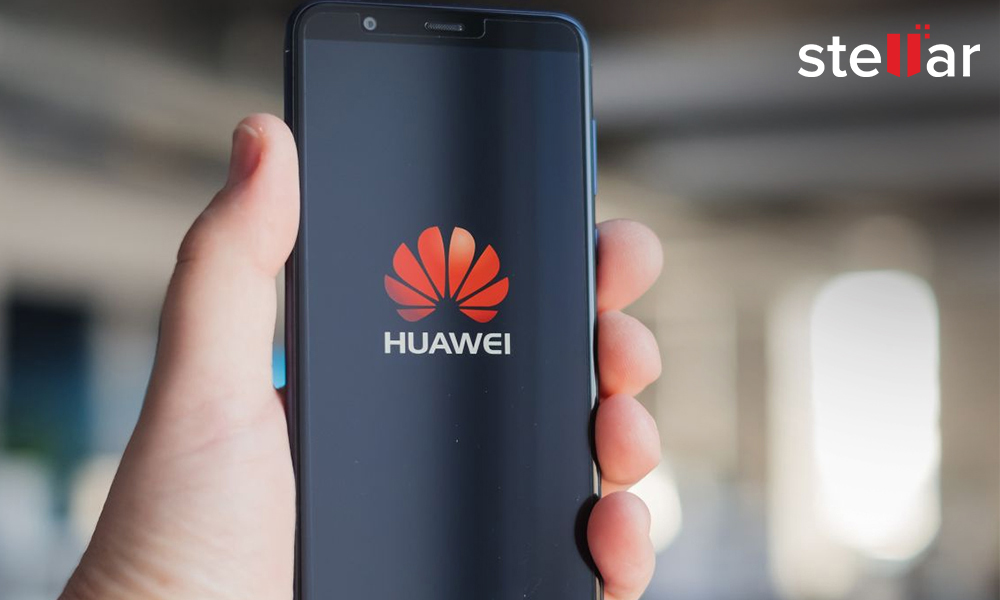 There are various photo recovery methods for Huawei smartphones, which you can try. Recovery from backup definitely tops the list. Additionally, certain built-in features in the Huawei phones can also help you retrieve your mobile phone pictures.
5 Ways to recover deleted photos from Huawei smartphone
Retrieve from Recently Deleted album
Retrieve from Huawei backup app
Recover from Huawei HiSuite
Recover from Google Photos app
Use Huawei photo recovery tool
Method 1: Retrieve from Recently Deleted album
When you delete a photo from Huawei mobile phone, they are not permanently removed from the device. The Huawei phones have a useful feature – 'Recently Deleted.' The deleted photos and videos remain for 30 days in this album in the Gallery app.
Thus, you can check for your deleted photos in
the 
Recently Deleted
album in Huawei smartphones and restore from there.
Method 2: Retrieve from Huawei backup app
All Huawei phones have a built-in backup app. You can easily restore the lost or deleted photos from the backup function onto your phone.
Steps to restore photos from Huawei Backup:
Click on the Backup app on your Huawei phone
Click Restore
Choose the location from where the photos are to be restored
Click Next
Select Photos
Click Start restoration
Note:
For different models of Huawei, the onscreen instructions for Backup app may vary a little.
Method 3: Recover from Huawei HiSuite
Are you using Huawei HiSuite?
HiSuite
 is an Android Smart Device Manager developed by Huawei. Among many of its functions, is the
backup
feature for your Huawei smartphone. If you have enabled the HiSuite backup option, restore the deleted photos on your Mac or Windows PC from there.
Steps to restore photos from HiSuite:
Open HiSuite on your computer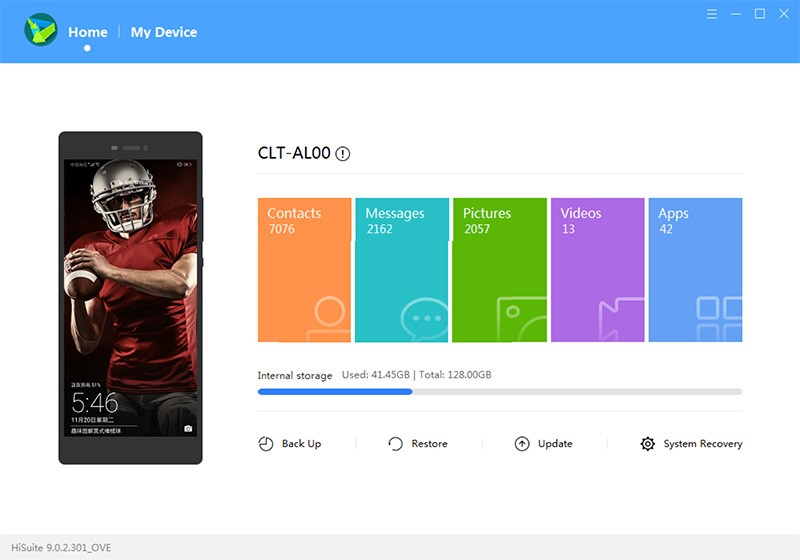 Click on Restore to go to restoration window
Select the backup file. Choose Photos option
Click Restore
Method 4: Huawei phone photo recovery tool
Can't find deleted photos in Recently Deleted or don't have a backup? Take help of a Huawei phone photo recovery software to get back the lost pictures from the smartphone memory card.
Huawei photo recovery software – Stellar Photo Recovery
provides an easy and fast way to
recover deleted photos
from the phone's memory card.
It works on all Huawei phone models including Huawei P 10, Huawei P20, Huawei Mate Pro, Huawei X, and Honor.
The software
recovers deleted or missing photos
from all kinds of memory cards used in the smartphones. It
supports the new Huawei Nano memory card recovery
too. The software can also
restore lost images from a corrupt or formatted Huawei SD card
. Stellar Photo Recovery is available for both Mac and Windows computers. In addition, the software can recover videos and audio from Android SD phone card.
You can try the free version of the Huawei recovery software here
Steps to recover photos from Huawei phone SD card
Download and Launch Stellar Photo Recovery software
Connect the Huawei SD card to computer via card reader
Select Huawei SD card from the location window. Click Scan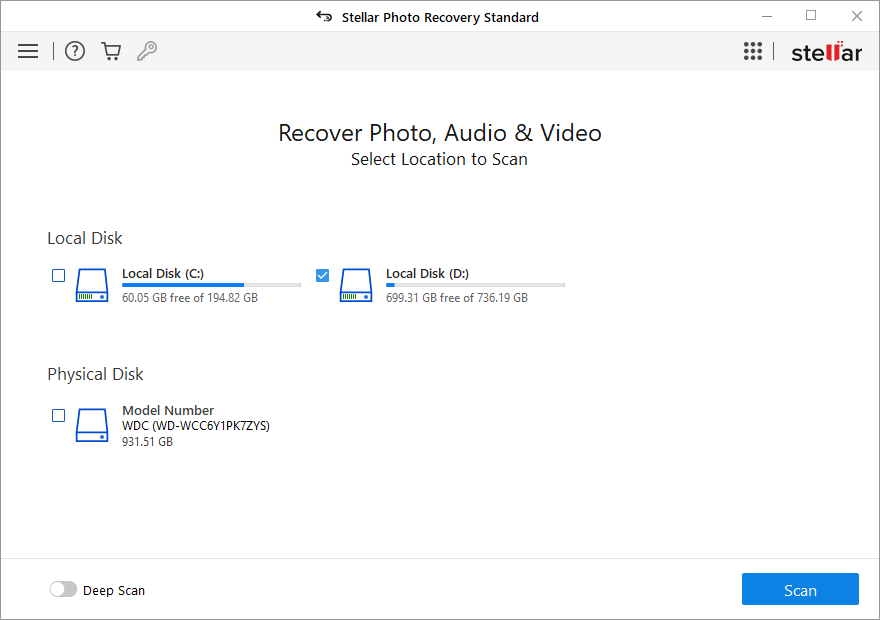 Click 'Scan' and wait until the scan process finishes.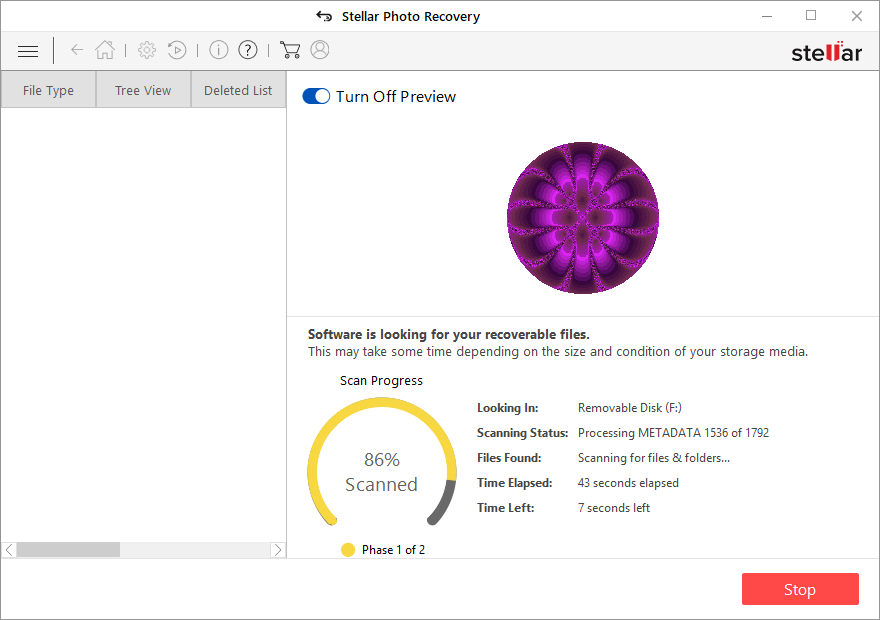 A list of found photos appears. Preview, Click Recover and Save at the desired location.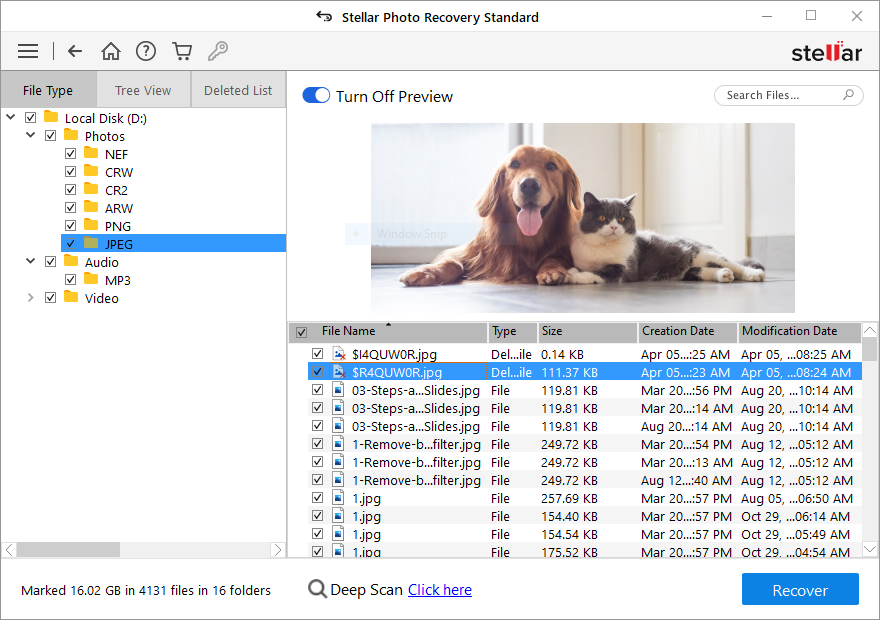 Method 5: Recover from Google Photos app
Do you use Google Photos on your Huawei smartphone? Retrieve the deleted photos from this application. Google Photos keep the photos for 60 days in its Trash or Bin, after which it permanently deletes the photos.
Steps to recover photos from Google Photos
Open Google Photos on your phone
At the top left, click on Menu > Trash
Select the photos to recover in the trash folder
Click Restore
Wrapping Up
Unlike other Android phones, Huawei protects its users' data including photos with the help of various applications and features. You can recover the lost photos of the smartphone from the Recently Deleted album, which keeps the deleted photos for 30 days. You may also find the missing photos in the built-in Backup app on Huawei phones. Further, Huawei has developed its own Android phone data manager – HiSuite, which has a backup feature, so, the lost photos can be restored from there too. But the Backup app, HiSuite, or Google Photos are photo recovery methods that will only work when you have maintained the photos' backup. But, the photo loss situation is worse, when there is no backup. Then the only way to restore the deleted photos in Huawei phones is with the help of 
photo recovery software – Stellar Photo Recovery
. It recovers your lost or deleted photos from any kind of SD cards including Nano SD cards used in Huawei phones. The software is secure, fast, and easy-to-use. Watch this video to know the step-by-step process of recovering from SD Card-
---