Restore Your Mac Startup Disk to Another Drive
Restoring a Mac startup disk to another storage drive is valuable when you wish to create a bootable drive. You can use the drive as a makeshift startup disk if your Mac does not boot, you lost data from the startup disk, or when you need to troubleshoot Mac issues. This article explains the Disk Utility method to restore a Mac startup disk to another drive.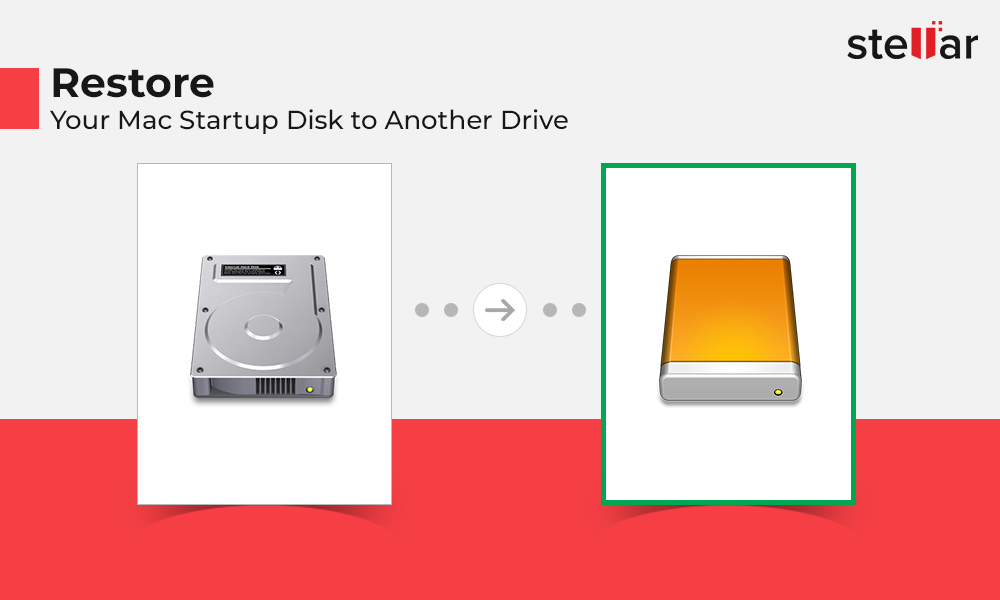 Disk Utility is the native disk management application in macOS with the advance feature of Restore. This feature allows you to create a replica of a volume, disk, or image file to another volume or storage medium (e.g., HDD, SSD, USB Flash Drive, or memory card). A replica, copy, or duplicate of a storage drive is called disk clone, and the process of creating it is called disk cloning.
Looking for an alternative Mac cloning software? Check out Stellar Drive Clone >
So, Disk Utility's restore feature helps you in cloning the source drive to the target drive of equal or more storage space. And it's such a powerful cloning tool to perform the cloning of damaged, corrupt, or inaccessible source drive. The best part is you can create a bootable drive by using the restore function, so let's focus on that in the next section.
How to Restore Startup Disk to Another Drive Using Disk Utility on Mac?
Warning: Restoration process of Disk Utility erases the target drive. So, before you perform the restoration task, you must copy all the essential files from the target drive to a different drive to avoid data loss.
Steps to restore your startup disk to another external drive are as follows:
Step 1) Press Command + Space Bar to open Spotlight.
Step 2) Type 'disk utility' and hit enter to open it.
Step 3) In the Disk Utility window, go to View > Show All Devices.
Step 4) Select the volume/drive from the sidebar that you wish to restore. This is the target drive and will be erased in the process, so ensure you have backed up all the crucial data to another drive. Click the Restore tab.
Step 5) On the "Restore from" menu, select the startup disk (Macintosh HD) to copy. This is the source drive whose clone is created by Disk Utility. Click Restore and then Done.
Once the restoration process is over, the target drive will get the exact copy of the source drive. Now, the question arises when you need to restore the target drive from the source drive. The next section discusses various situations in which Disk Utility's restore feature is quite beneficial.
When do you require to restore?
To duplicate the source drive to the target drive for backup or archival purpose
To migrate from a low capacity storage drive to a higher one
To migrate from hard drive to SSD
To recondition an SSD
To copy the disk image file to another volume or drive
To salvage a corrupt, inaccessible, or malware infected Mac storage drive from its perfect backup copy
To copy a bad-sector-stricken or damaged hard drive to a healthy drive for data recovery
To create a recovery disk from the Mac boot drive
To reinstall macOS together with all its drivers and applications to several Mac systems, which simplify the storage drive provisioning process
The cloning of startup disk to another external drive is explained before. You can use the same steps to perform restoration in other cases, but ensure you choose the right source drive and target drive to avoid data loss. In case you accidentally erase the wrong drive, then employ a Mac undelete file software to scan, preview, and recover lost data.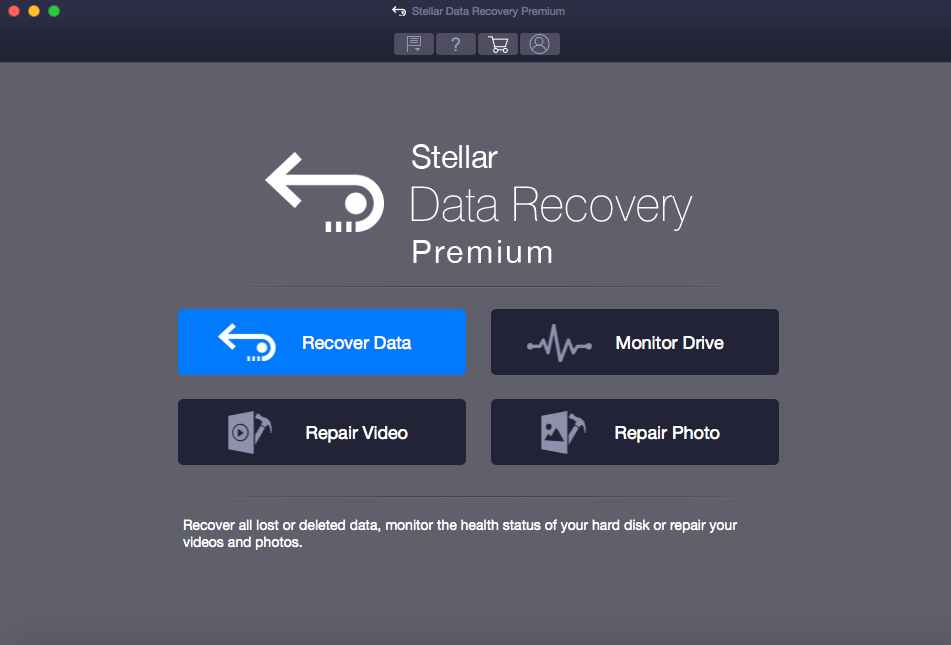 What are the advantages of working on disk clone for data recovery?
It helps stop any further damage to the faulty drive thus prevents losing more data.
It is quite faster to read data from a clone than attempting to read from an impaired storage drive.
Read More: Premium Storage Drive Monitoring Software for Mac
Conclusion
The blog described the Disk Utility method to restore your Mac startup disk (Macintosh HD) to another drive. It also shared various scenarios that induce you to restore a drive by using Disk Utility.
The best thing about restoring Mac boot drive to another drive is that this disk clone is bootable just like the startup disk. This is because unlike regular copying, disk cloning involves copying of in-use as well as hidden files. Further, disk clone is useful in varied situations especially in data recovery.
You must use Disk Utility's restore feature with utmost care because it involves drive erasure. And if you erase a drive with stored data, then only a Mac undelete software is your savior to regain your precious data.