First off, you need to set up your Time Machine—the built-in backup feature on your MacBook Pro 2018—to perform incremental backups of its internal SSD. For that, you need to go through the following steps:

Step 1. Connect an external storage drive, which you wish to create as a backup disk, on your 2018 MacBook Pro.
Step 2. When macOS prompts you to use the drive to back up with Time Machine, select the Encrypt Backup Disk checkbox and then click the button Use as Backup Disk.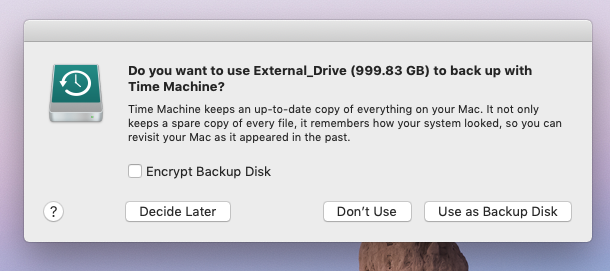 Step 3. When macOS does not prompt, then you need to add the drive manually. Click Apple menu > System Preferences > Time Machine

Step 4. Click the Select Backup Disk option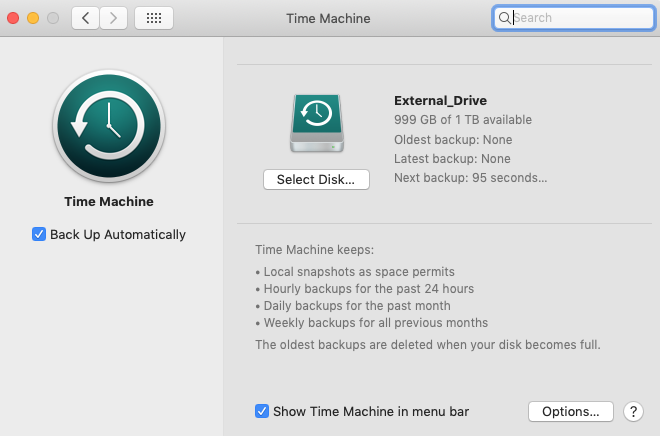 Step 5. Select your connected external storage drive, check the Encrypt backups checkbox, and finally click the Use Disk button.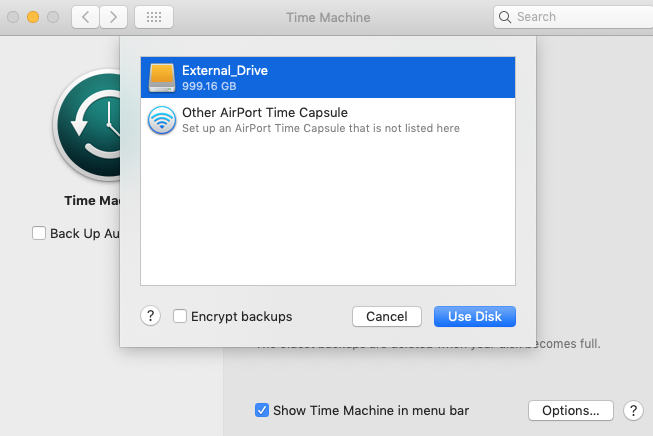 Step 6. In case the external drive is not in the correct format, macOS prompts you to erase the disk. Click Erase.
Step 7. Time Machine instantly proceeds to perform periodic backup automatically
Allow the backup to finish. For the first time, it will take longer to back up, but subsequent backups will be much quicker.
When you have set-up your Time Machine backup drive on your MacBook Pro 2018, rest assured all your data loss incident will no longer exist.