How to Clear Cookies in Edge?
If you're looking for the best strategies to learn how to clear cookies in Edge and prevent anyone from accessing your personal information, don't miss this article. Web browsers, including Edge, store cookies to identify you and your online activities and aim to provide you with an enhanced user experience.
However, some malicious websites collect third-party cookies that could lead to privacy concerns and data leakage, so you should avoid visiting them or consenting to their requests.
Additionally, while it could be challenging for a non-technical user to identify such websites, it's best to keep your computer empty of sensitive data and personal information to avoid further risks if anything goes sideways.
Ultimately, you can take the safety measures to the next level by utilizing third-party file eraser programs like BitRaser File Eraser to secure your information and make it non-traceable fully.
The following article provides a complete step-by-step guide to learning how to do so.
Microsoft Edge easily surpasses the experience you've come to know with the old-school Internet Explorer. It provides the core features required to deliver a fast and reliable web experience and even exceeds its competitors on many levels, tempting users to use it more often.
So, if you're already using it and don't know how to clear cookies in Edge, here's how it goes:
Click on the Start Menu, type Microsoft Edge, and press Enter.
Hit the Ellipsis icon from the top corner of the screen.
Select Settings from the More Menu.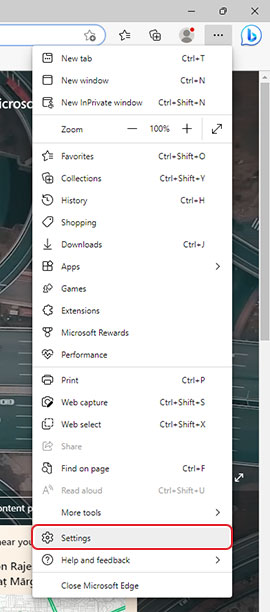 Go to the Privacy, search, and services tab, and pick Choose what to clear under the Clear browsing data section.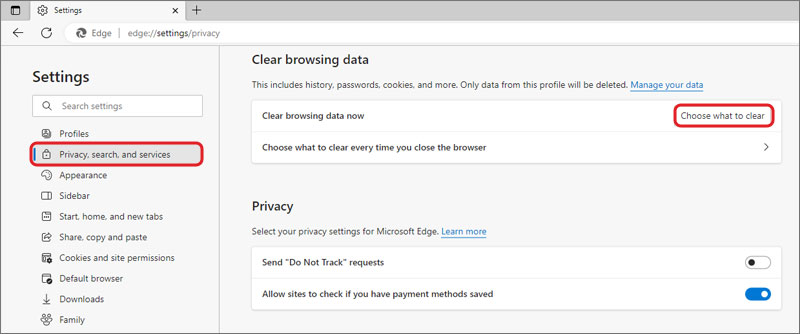 Adjust the Time range to All time, click the box by Cookies and other site data, and choose Clear now.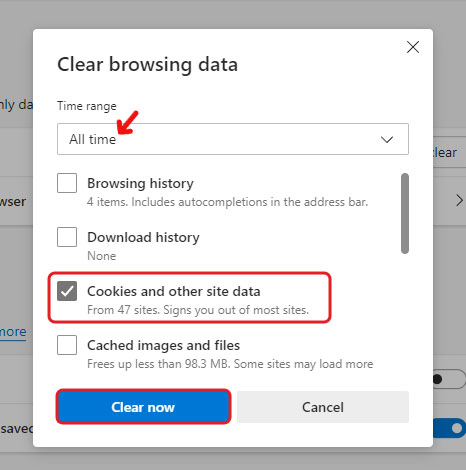 Additionally, some users prefer disabling cookies entirely and avoid risking data leakage on insecure websites. Although highly effective, disabling cookies could cause some sites to not load properly.
Regardless, here's how to disable cookies in Edge:
Click on the Start Menu, type Microsoft Edge, and press Enter.
Hit the Ellipsis icon from the top corner of the screen.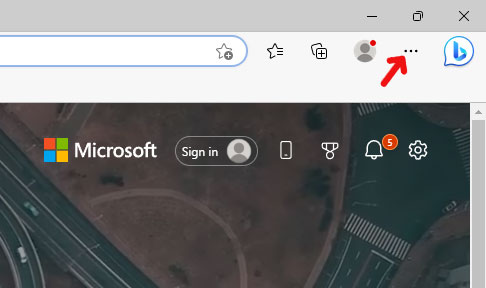 Select Settings from the More Menu.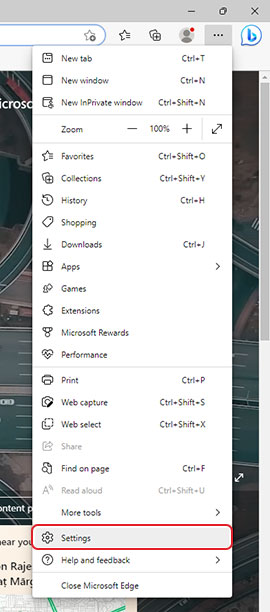 Go to the Cookies and site permissions tab and pick Manage and delete cookies and site data.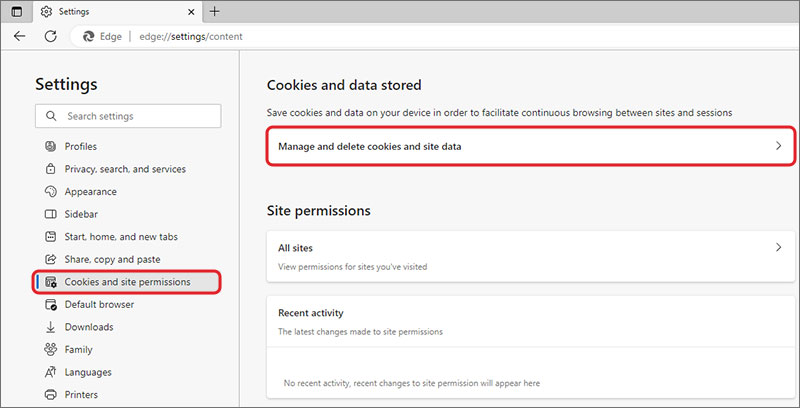 Turn on the toggle button next to Block third-party cookies to disable the feature.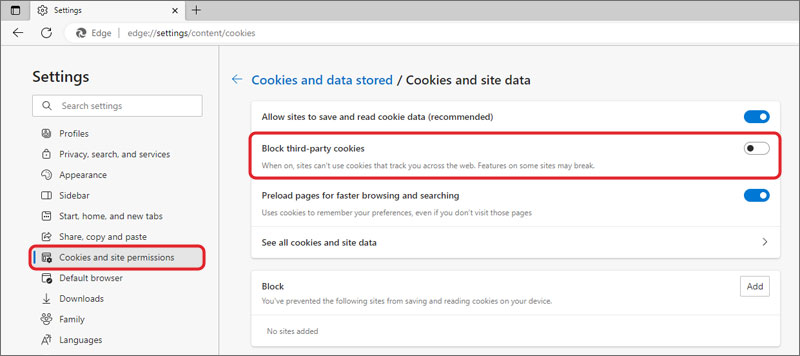 How to Clear Cookies in Edge Using BitRaser File Eraser?
The BitRaser File Eraser is a premium software designed to help less tech-savvy users permanently remove files and internet traces beyond recovery.
The software has several features to ensure your device stays clear of the dangers you might face while visiting a less secure website.
Here are some of the excellent features it provides:
Wipe All Internet Activity Traces: The BitRaser File Eraser is not only about removing cookies. It can wipe clean all the traces of your daily internet activities, including temporary files, and autocomplete data for forms and login credentials.
Remove Application Traces: Many applications track your daily activities, such as logs, preferences, and personal information. BitRaser File Eraser removes this information to prevent risking your privacy in case of cyberattacks or data leakage.
Erase the Deleted Data: When you delete files and folders on your computer and discard or donate the device, you might think that you have handed an empty device to a new user. However, any tech-savvy user can retrieve your deleted data from the system using a standard data recovery tool. BitRaser File Eraser eradicates such possibilities and guarantees to wipe and permanently destroy the files you want to remove.
Wipe System Traces: Your operating system creates temporary files that eventually stack up and occupy storage resources. The BitRaser File Eraser identifies and deletes these traces regularly, boosting your device's overall performance and storage space utilization.
Knowing how innovative such security tools are, you can follow the guideline below to download BitRaser File Eraser and clear cookies Edge:
Go to the BitRaser File Eraser product page and click Buy Now.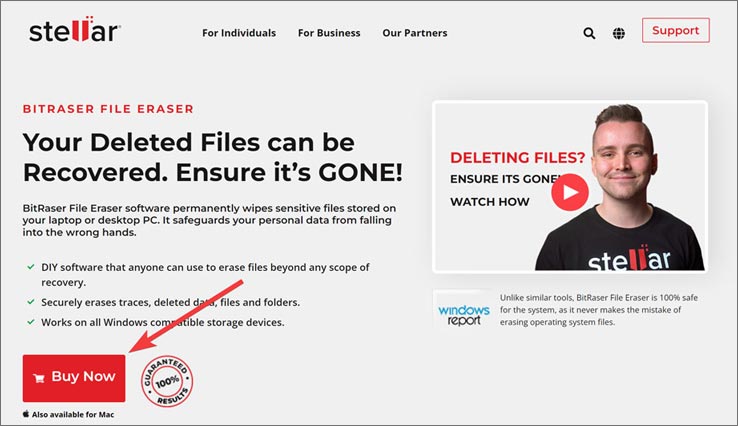 Pick your operating system between Windows and Mac, and hit Buy Now.

Fill in the billing information and choose Buy Now.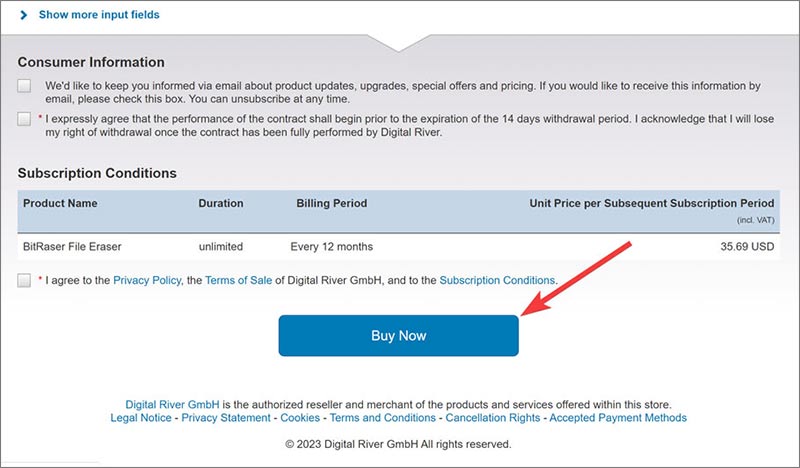 Once the order is approved, you'll receive an Activation Key and the BitRaser link. Download the BitRaserFileEraser.exe file and follow the on-screen instructions to install it.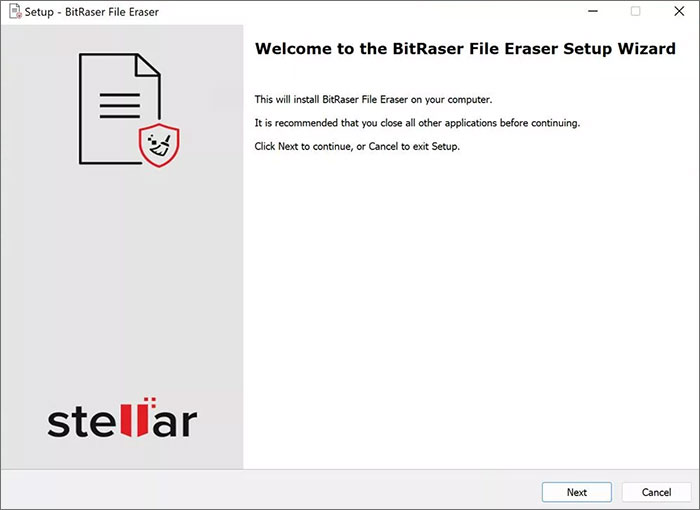 When the program launches, enter your Activation Key and click Activate.

Navigate to the Erase Traces tab and click Scan.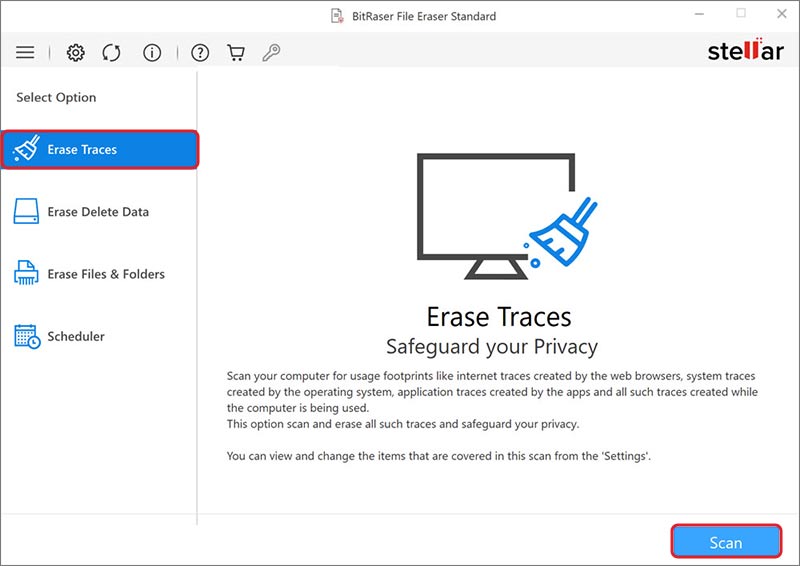 After the scan, you can erase your internet traces by clicking Erase Now.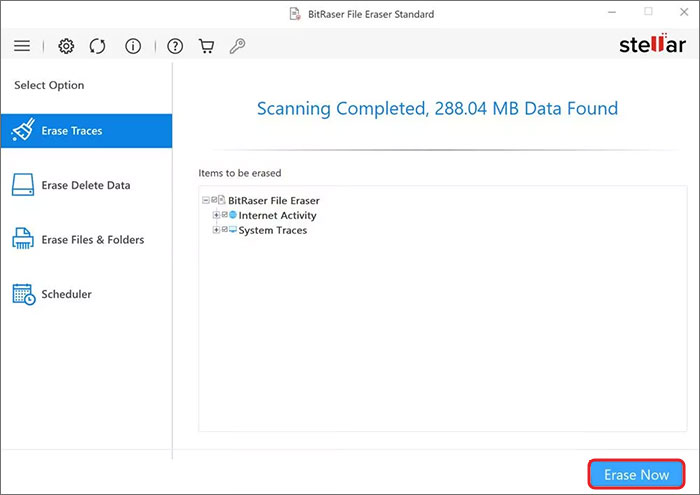 The software will now eliminate all the sensitive information on your browser to ensure your safety online.
Wrap Up
As long as you're online, it's essential to understand how to deploy Microsoft Edge clear cookies technologies and protect your digital privacy.
Managing browser cookies lets you decide how your data is used, who can access it, and whether it affects your online experience.
Accordingly, clearing cookies could help with internet performance or eliminate temporary webpage loading problems.
Finally, it's best to utilize a file eraser software like BitRaser File Eraser to remove cookies, destroy all digital footprints, and secure online privacy.
FAQs
How do I clear my browser cache in Edge?
To remove the cache data, open Edge Settings, navigate to the Privacy, Search, and Services tab, and pick Choose what to clear. Finally, check the box next to Cached images and files and click Clear now.
Is there a shortcut to clear the cache and cookies in Edge?
Yes. Open the Edge browser and press the Ctrl+Shift+Del keys on the keyboard.
Can I delete cookies for just one site?
Yes. While on the See all site data and permissions section, use the search bar above to find the desired website and delete its cookies.