Summary: A laptop may get water damaged accidentally, which may lead to permanent data loss. Here are the measures and steps to safely handle and recover data from your water-damaged laptop using reliable, Stellar data recovery software.

Modern laptops are powerful portable computing machines that come equipped with advanced wireless capabilities, seamless connectivity options, faster memory, high functionality, and portability features.
But not a single laptop for home users is rated as water-resistant, let alone water-proof.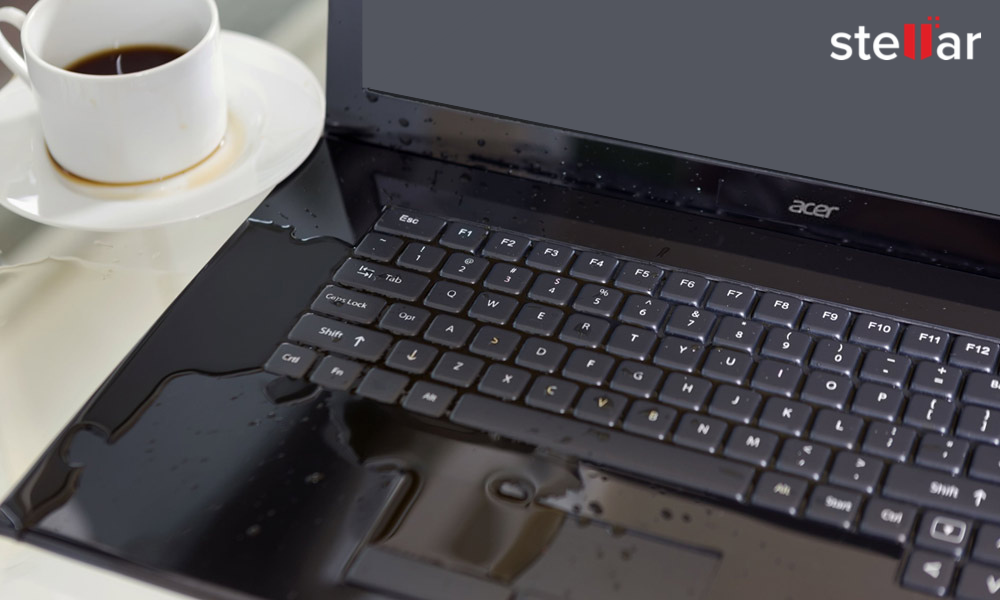 This means most laptops out there—except rugged notebooks and tough books such as Dell Latitude 7424—are prone to water damage.
A laptop may get water damaged accidentally due to spilling water or a cup of coffee, while working. This could be disastrous, especially if it happens to be your work laptop or occurs while you are working on an important document or project.
Water can damage the internal electronic components including the storage media, which could lead to permanent data loss.
While you can always buy a new laptop, you may not be able to recreate or recover data such as photos, videos, documents, emails, etc. lost when a drive gets damaged. But if you act quickly and know what to do if something like this happens, you could save your laptop from damage and avoid data from vanishing beyond recovery.
How to Handle and Recover Data from a Laptop Damaged by Water
A water-damaged laptop may or may not survive depending on how much water fell and seeped inside the motherboard and other critical components such as hard drive. Even if the water does not reach the critical components, it inevitably will lead to corrosion over a period.
Thus, it's important to handle a water-damaged laptop carefully.
Follow these precautionary measures and steps to safely handle and recover data from your liquid-damaged laptop,
1. Turn off your laptop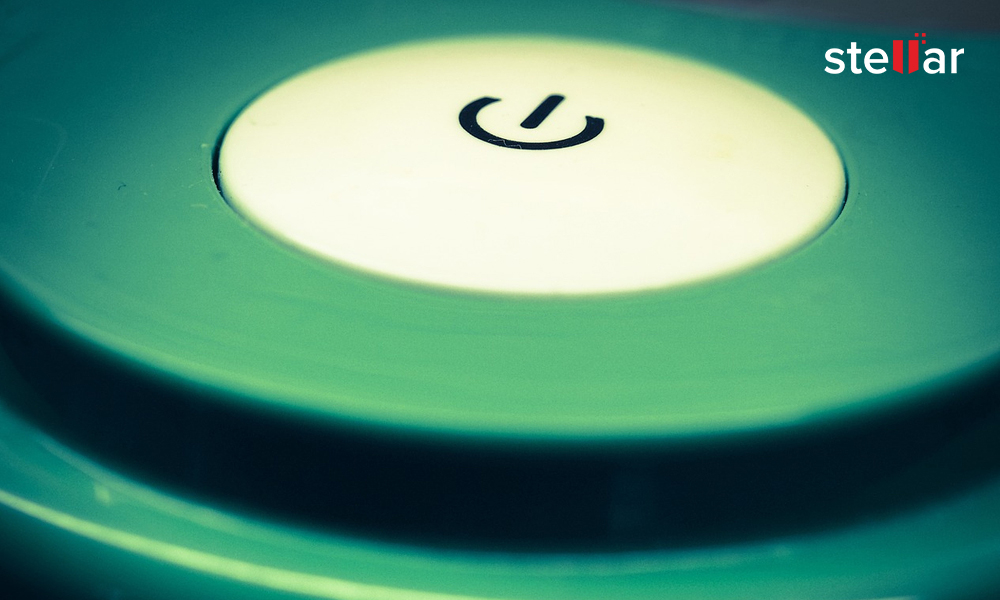 Quickly turn the laptop upside down to prevent water from seeping inside the laptop. Also, switch off your laptop. Do it forcefully, if required, by holding the power off button.
2. Never Use a Hair Dryer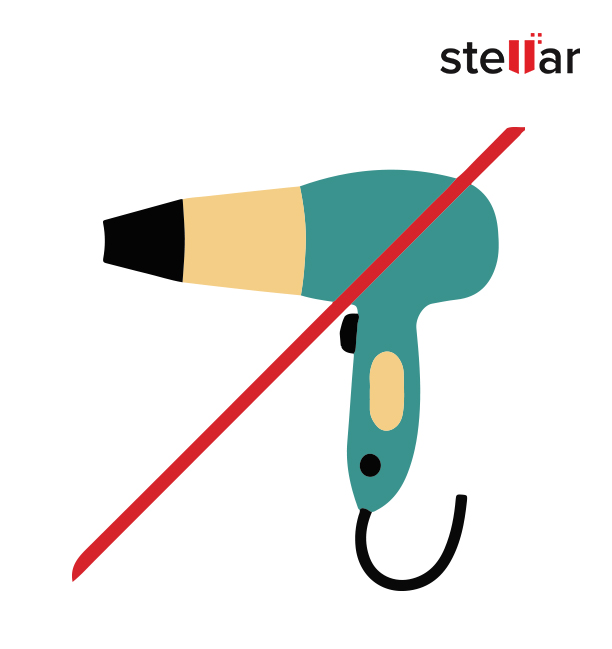 Strictly avoid using a hairdryer to evaporate the water. This can cause further damage by overheating critical laptop components. Besides, hot air evaporates the water, which may condense inside the laptop and reach other critical components to cause further damage.
3. Remove the Battery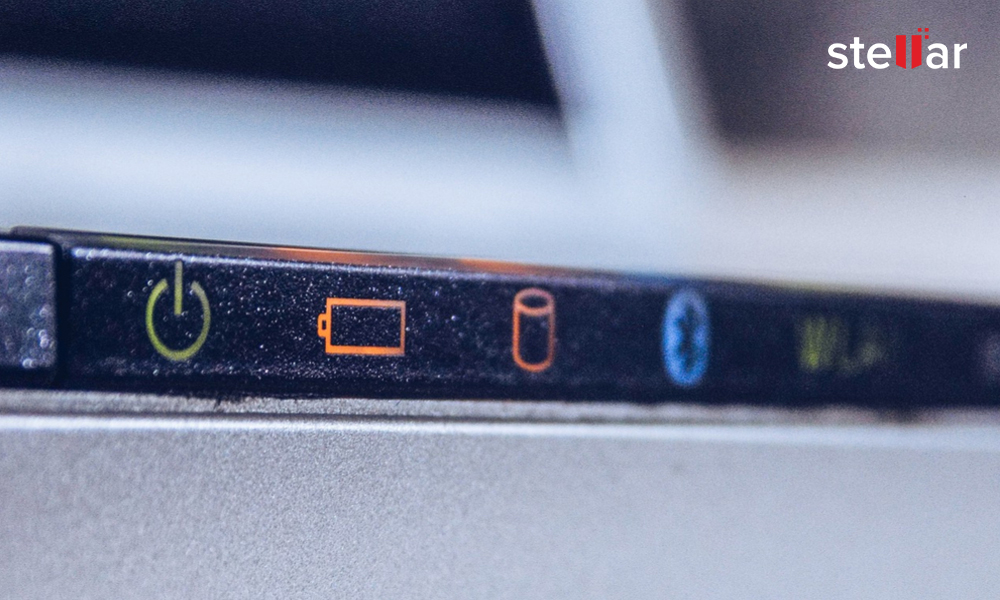 Disconnect the battery. If the battery is internal, try disconnecting the battery connector. You may also take the help of a professional to dismantle laptop and disconnect internal battery.
4. Disconnect Storage Drive
After opening the laptop, quickly disconnect your hard drive or SSD to avoid any damage to the drive and potential data loss. Use a paper towel or microfiber cloth to soak in excess water and clean the storage drive.
If you see visible marks of water damage or doubt that some water may have seeped into the drive, insert the drive in a zip lock bag along with silica gel packet(s) for few hours. This will soak in the remaining moisture from the drive.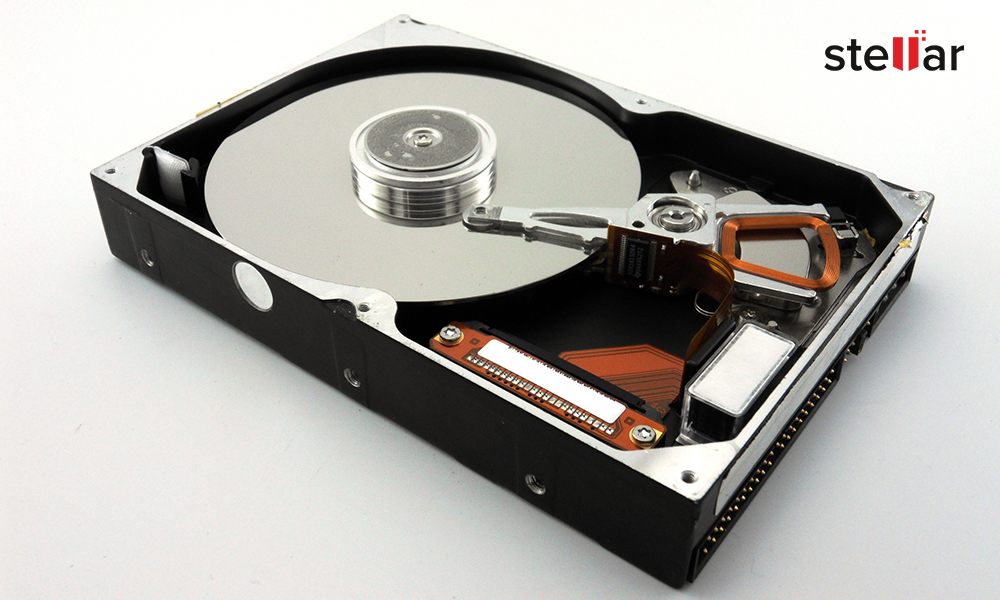 5. Inspect Drive and Back up Data
Use a SATA to USB Converter cable or enclosure to connect the drive to a different Windows PC or laptop for data back up and then follow these steps:
Open Disk Management tool and File Explorer to check if the drive is recognized and accessible.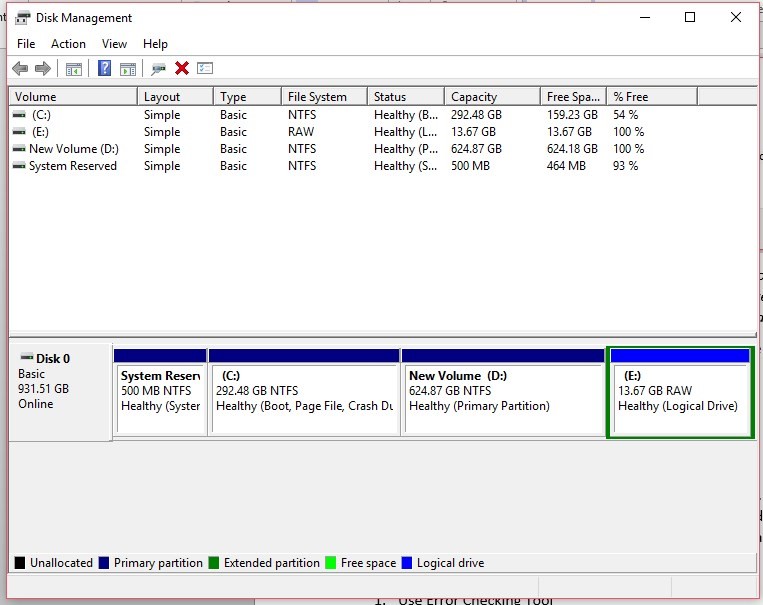 If the drive is accessible and you can view data, the drive is probably safe. However, to ensure hard drive safety and avoid data loss, back up all your important files to a secure location such as an external disk or cloud storage. Then follow these steps to check critical SMART parameters and health status of the drive,
1. Install and launch Stellar Data Recovery Professional software.
2. Click the Waffle icon at the top right and choose 'Monitor Drive' and select the connected drive from the drop-down at the top-right.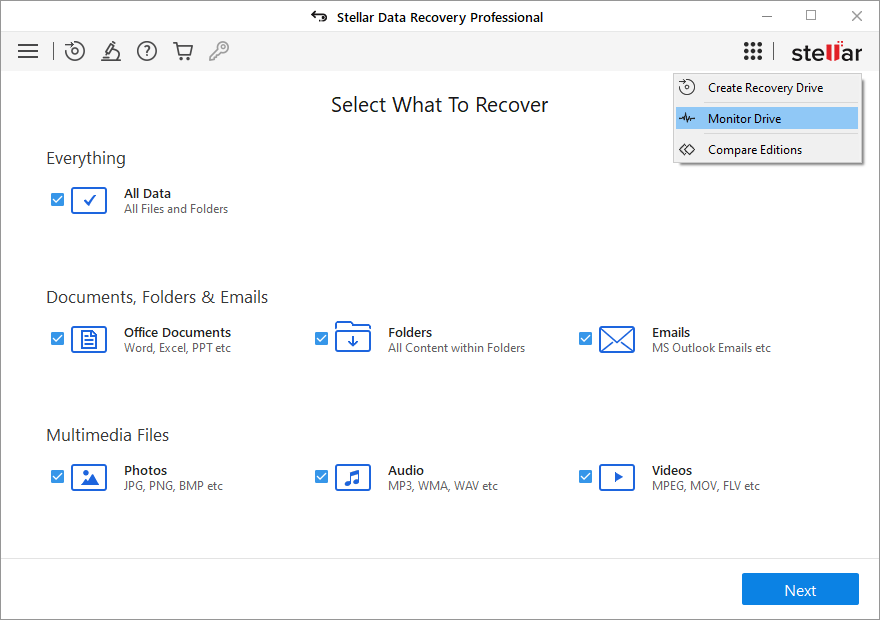 3. Inspect the hard drive health, check SMART Status, scan disk for bad sectors, and if required, clone disk to prevent data loss and retain Windows installation.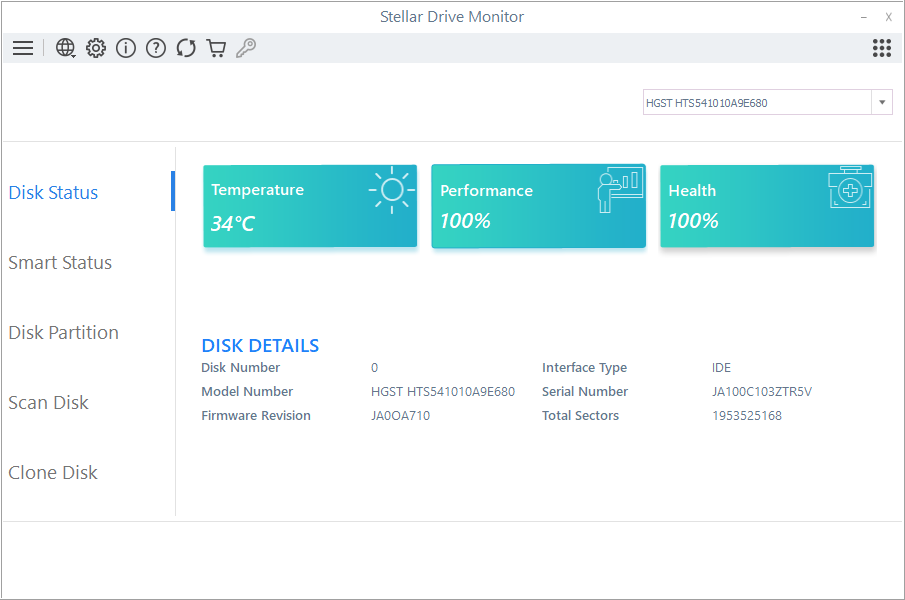 4. If the drive isn't accessible but visible under the 'Disk Management' tool as RAW volume, launch Stellar Data Recovery Professional software and choose 'Recover Data.'
And follow these steps to recover files from the inaccessible and probably corrupt (RAW) hard drive,

IMPORTANT NOTE: In case, the drive isn't recognized or visible when connected to the PC, you should immediately reach out to a professional data recovery service expert such as Stellar®.
Equipped with state of the art Class 100 Clean Room Lab, Stellar® guarantees up to 100% data recovery from water damaged laptops and hard drives with complete data privacy. You can reach out to the experts 24*6 via direct call, chat, or email.
Final Words
Recovery of data from a water damaged laptop is possible and feasible, but only if you act quickly and know what to do in such a situation.
For most users, data is more important than the laptop. Learn and follow the precautionary measures and steps discussed in this post to safely get back data from a water-damaged laptop.
And to avoid data loss, maintain a regular back up of all your critical files and documents on an external media, cloud storage, or both.
Also, keep a handy software tool such as Stellar Data Recovery Professional that works as an 'instant-back up' utility and helps you retrieve lost and inaccessible data from all kinds of Windows laptops, desktops, and supported storage media devices. However, in case of business-critical data or severe water damage, it's always wise to reach out to a reliable data recovery service expert like Stellar® and avoid permanent data loss.