Stellar Performs Hard Drive Repair under Standard Class 100 Clean Room Environment
You must have heard about class 100 clean room but do you really interpret it a right way? Stellar introduces a standard clean room that the firm uses to provide users with a perfectly fine hard drive. Being a renowned and trusted service provider, the company puts best efforts by having equipped with all the top-notch resources. As you know that Stellar Data Recovery has earned name and value in the entire data recovery industry, the company promises to deliver high-quality results within the time limit. Let's see how the use of class 100 Clean Room makes Stellar a dozen in the whole industry.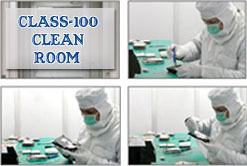 Constantly increasing data keeps on demanding more space, which is always less whether you provide it with 10 or 100 times extra space, this need forces you to get several storage devices. The hard drive is the best option to find and this is the only way out you can consider to store your data safely. However, negative circumstances never leave a chance to put your data at stake or make it lost. There are situations when your hard drive is physically destroyed. For example, say your drive hit something and got scratches or even it fell down and got a crack, and many other similar cases. Such incidents bring all the data away from you as the drive stops working. Let us see why the drive denies working.
Actuator Arm is an important component of the hard drive that is responsible for reading and writing data onto the disc. The arm moves over the platter from a centre point to the edge to read/ write the data to platter with the help of small heads that move over the platter. On an average drive, the arm takes approximately 50 moves per second, while on advanced drives; the oscillations take a high-rise. When your hard drive gets cracks or scratches, the arm fails to read or write data to the platter. As a result, process interrupts and you fail to get access to all the stored data. However, note that if your drive has got minute scratches, it may work fine. Other than this, heavy dust particles may also be a reason of problematic working of the drive. When dust particles rub the headers and platters, it creates issues in accessing the drive.
With scrambled hard drives, you always have a risk of losing your data permanently. When such data loss events are encountered, clean rooms play a significant role in the data recovery process. Clean rooms provide you a controlled environment free from dust, humidity, room pressure, and other factors. The tools and equipment used within the clean rooms ensure that there is no further rise in the amount of dust and other contaminants. When your hard drives are physically damaged due to overheating, fire, water, or air damage, they can be only rectified in a clean room.
Companies providing data recovery services employ specialists and experts who work in CLASS 100 Clean Room labs to assure you risk-free recovery of your key business data. Data recovery experts work round the clock performing simple to complex recoveries for all types of data storage media, including internal/external hard drives, USB drives, memory cards, and more. They have a good deal of expertise in handling your media carefully and recovering your data with its original formatting unaltered.
A data recovery specialist works by forming a duplicate of your original media and then recovering data from the duplicate in order to safeguard your original data from any sort of damage. He examines the medium in order to know how much data can be recovered without compromising its integrity. A professional hard drive recovery company has state-of-the-art infrastructure and specialized high-end tools to provide you the best possible chance of a successful recovery. It is imperative for a data recovery organization to recover its client's data with minimum loss and within minimum turnaround time. CLASS 100 Clean Room labs prove to be worthwhile when working upon hard drives that have suffered a severe physical damage (either due to improper handling or due to various environmental factors).
In these cases, your drive needs a repair in an environment where no particles of dust and any other interrupting element can be entered. Class 100 Clean Room provides such environment where no adversely affecting particles can affect the manufacturing or repairing process. Or in other words, a Clean Room is a place that is specifically designed in a way that does not allow particulate contamination along with having good control over other important environment-related parameters, including humidity, pressure as well as temperature (as described above).
The most important part of the Clean Room is HEPA (High-Efficiency Particulate Air) filter that come in minimum 0.3 micron in size. When air is delivered to the room, it passes through these filters to keep the environment as clean as possible. Sometime when very high-class cleanliness is necessary, the Clean Room is equipped with ULPA (Ultra Low Particulate Air) filters.
Moreover, organizations do not allow everyone to enter the Clean Room; rather the members who are selected to work in the room are properly trained about an in-depth contamination control theory before performing any experiments or tests. Experts who are supposed to work in Clean Room use air showers, gowning rooms, or airlocks to enter the room and they are strictly instructed to wear clothes that are specially designed to prevent contaminants that are created by body and skin.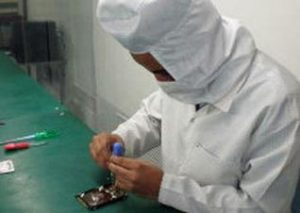 Today, in data recovery services, Stellar Data Recovery provides services for failed hard drive recovery under standard Clean Room environment and therefore, safely recover hard drive data. Moreover, the company is all equipped with the important tools as well as highly trained experts. You can get in touch experts over the Internet or on a phone call; we are 24×5 available in your services.