Is there any way to Recover Data from a Formatted Hard Drive
"While attempting to organize partitions on the hard drive, it was accidently formatted" – is a common issue among beginners and even advanced users. When a drive with valuable data turns inaccessible, probably the first thought is how to recover data from a formatted hard drive, especially, when all the ways to recover formatted hard drive does not seem to be working, which is a severe situation.
Rather than running into a state of despair, the first thought is to detect the nature of data loss. A number of ways are available to analyze whether the drive is recoverable or the data existing on it has been erased. To recover the formatted hard disk all you need is time and the right tools.  Let's look at how:
Step #1: Examine the Hard Drive Condition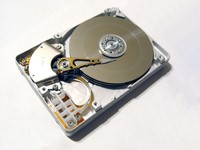 First, make sure that all the tool required for connecting the hard drive to another computer are available. A 'USB drive enclosure or sled' or a 'SATA\ IDE to USB cable' connector can be used to mount the drive into and thereafter connect it to the computer. Alternatively, you can try connecting the hard drive to internal slot, in case you use a desktop; however, external drives are considered faster and efficient.
Next, ensure that the hard disk is in good condition and is not damaged in any form. No pins should be broken or bent, and there is nothing that specifies physical injury in the hard drive. If no physical damage persists, you can proceed further with the data recovery procedure. In such cases, you have to look around for a proficient tool with the capability to recover files from a formatted hard drive.
Step #2: Take Time to Search for Efficient Data Recovery Software

Since the hard drive exists in good condition, it is ready to undergo recovery process. Before initiating the recovery procedure with a software, for instance, Stellar Data Recovery Professional (WDR-Pro) and Stellar Mac Data Recovery (MDR), ensure that the antivirus and the antimalware applications are up-to-date. Once the recovery procedure begins, the drive must not show any signs of distress or behave abnormally due to bugs and viruses.
Once the drive is connected to an active system, download and install the proficient WDR-Pro and MDR data recovery software to perform data retrieval operation.
Stellar Data Recovery Professional – Developed by Stellar Data Recovery, Stellar Data Recovery Professional offers smooth data recovery from Windows system without interruption. It provides a 3-step recovery process for data recovery that are Select, Scan, and Recover. You need to select the partition or volume, scan it that shows the preview of the recoverable files, and finally recover the data. Once recovered, you can save the data anywhere on your system or the FTP server. It ensures quick, easy, and successful recovery of data and partitions lost or inaccessible due to corrupt or damaged hard disk partitions in your Windows system. You can get the software from here.
Stellar Mac Data Recovery – It is one of the best mac data recovery tool to recover data from the formatted hard disk of your Mac system. It also recovers all data from corrupt or damaged storage media. It also facilitates Raw Recovery and data recovery from unmounted OS X volumes. It also supports Time Machine Backup hard drive recovery and data recovery from encrypted file systems. All these features make Stellar Mac Data Recovery one of the best alternatives for recovering data from Mac machines. Click here to know about this mac data recovery software.
Apart from the above stated formatted media recovery applications; there is another alternate as well that helps recover data from formatted storage media. If you do not want to get into the web of recovery tools, then you can burn a bootable CD or external drive using a suitable application. This enables you to boot the Operating System that is not the primary drive.
It is a good practice to not to write or touch the hard drive or avoid writing any new content to it. All the above-mentioned tools retrieve data from formatted hard drives, particularly when it is not overwritten. Overwriting hard drive prevents data from being recovered as the data is lost permanently. The more you write to the hard disk, the more likely it is to overwrite data that needs to be recovered.
Step #3: Move to Data Recovery Services
If none of the above steps works, then the next step is to resort to professional data recovery services. Here, Stellar Data Recovery is a name to reckon with defined by 23+ years of industry expertise in Data Recovery, Data Migration, and data Erasure.
With a proven track record, the company possesses a large database of satisfied clients.  The team of certified professionals can efficiently recover data from formatted hard drive with their expert knowledge and years of expertise.
Irrespective of the level of damage to your hard drive, it easily retrieves all your impacted data. All you have to do is call at the toll-free number where the representative would address your issue, and also assist you with the end-to-end process.