Summary: Have you lost or accidentally deleted photos from Picasa? This post shares 5 methods to recover deleted photos from Picasa app on your PC/ Mac. It also reveals the best deleted Picasa photo recovery software, Stellar Photo Recovery. The software allows the free trial and preview of Picasa photos. You can directly download it from below and quickly recover Picasa photos.
'I accidentally deleted a family event album in Picasa app on my computer. I tried to find them in Picasa app, but it didn't help. Is there any way I can recover deleted Picasa photos?'
Picasa hit the sack long back and is replaced with Google Photos. Yet many prefer to use its desktop application to organize and edit their photos on computer.
However, photos saved in Picasa are not always safe. They can get deleted or lost due to various reasons. It is also important to know that Picasa doesn't have a cloud storage or backup that may keep your photos.
So how to recover Picasa photos?
Here we will share 5 ways to get back deleted photos from Picasa. But before that, identify what could have resulted in the loss of your photo albums in Picasa.
Why photos from Picasa get deleted?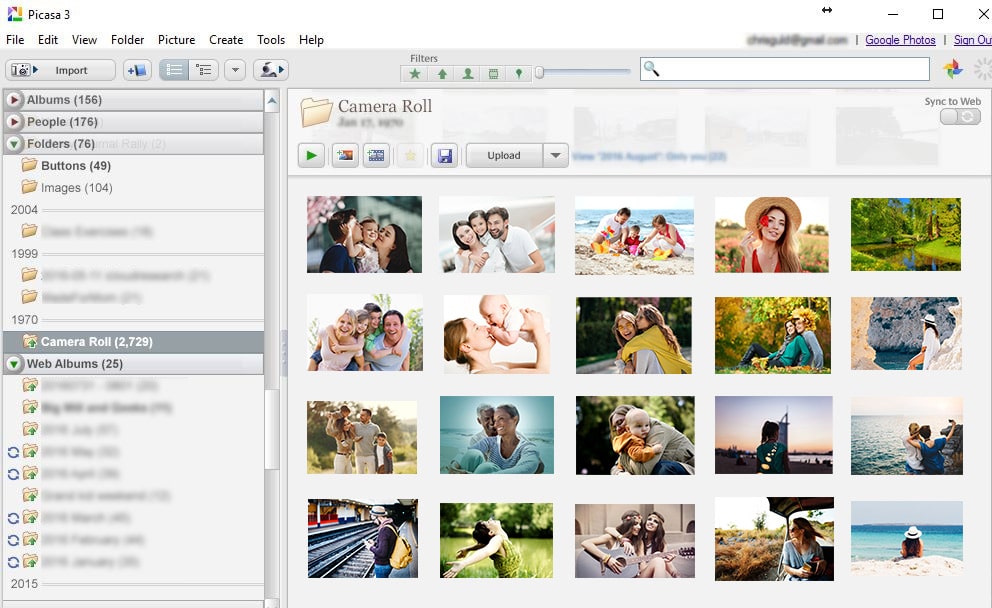 Picasa provides a view of all the photos stored in your PC or Mac drive. It also shows the edited versions and copies of original photos on your hard disk in its library. When you delete a photo from Picasa, it gets deleted from your computer as well. You may accidentally delete the resized duplicate photos from Picasa without checking the folder path. Or select 'Delete from Disk' option in the app, which removes the photos from computer.
In case you have formatted the drive containing image files or folders, you won't find those photos in Picasa. Further, after Google decided to withdraw Picasa, its Web Albums' pictures also became inaccessible.
Apart from these, virus infection, malware attack, or corruption in HDD or SSD can result in loss of photos from Picasa.
How to restore pictures lost from Picasa app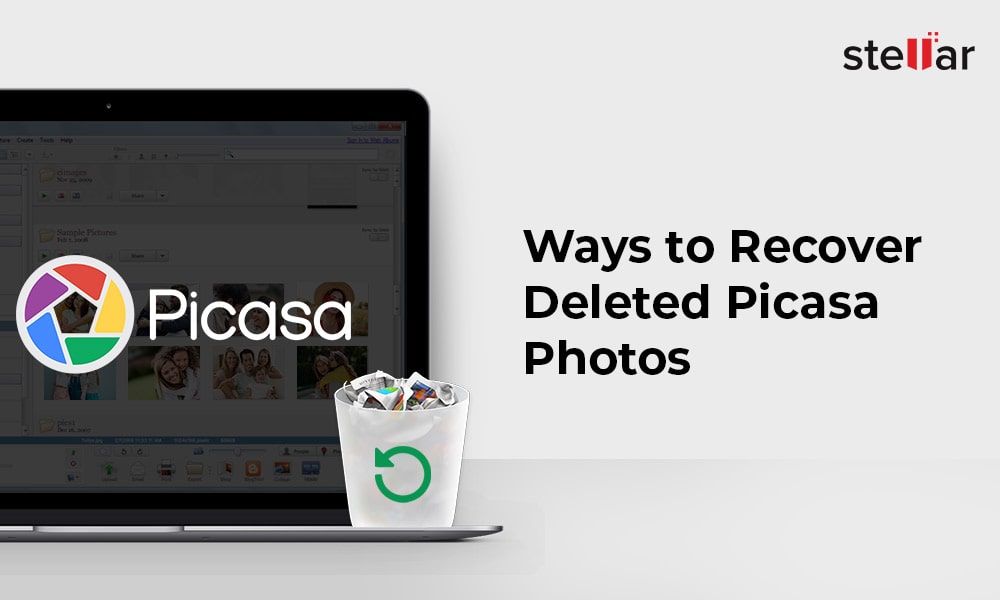 Getting back deleted photos from Picasa backup in CD/DVD/ removable media is the easiest way out. However, if you haven't created a backup folder, a photo recovery software is the quick solution. You can also look for the deleted Picasa photos in Recycle Bin/ Trash or Google Photos.
Below are the 5 ways to recover photos from Picasa:
Restore deleted photos from Picasa backup
Unhide photos in Picasa
Recover Picasa Web Albums from Google Photos
Recover Picasa from Recycle Bin or Trash
Get a photo recovery software to restore Picasa photos
1. Restore Deleted Photos from Picasa Backup
Picasa has a backup option that allows you to save photos in CD/DVD or an external storage drive. You may have created the backup. Restore the deleted or lost photos from this Picasa backup storage media.
2. Unhide photos in Picasa
Your photos might be hidden in the app. You can recover them using the unhide option in the Picasa desktop application.
Steps to unhide Picasa pictures:
Open Picasa app on your computer.
In the top menu bar, click on the View button.
Select Hidden pictures. The hidden photos will appear.
Select the photos that you want to unhide and click on View in menu.
Select Unhide. The photos will now appear in the normal Library view in Picasa.
3. Recover Picasa Web Albums from Google Photos
After Picasa retired, its Web Albums are no longer available. But if you want to find old Picasa photos in Web Album, recover from Google Photos.
Simply log in to your Google Photos and view the album archives. You will find your old Picasa photos but their tags, comments, and captions might be missing.
You can access, edit, and share Picasa albums' photos and videos via Google Photos.
4. Recover Picasa deleted photos from Recycle Bin or Trash
Look for the Picasa photos in Recycle Bin or Trash folder of your Windows or Mac system. The deleted photos might still be present. Recycle Bin and Trash carry deleted files for 30 days duration.
On Windows PC, open Recycle Bin. Search for your photos. Right-click on it and click 'Restore' to move the photo back to the original folder.
On Mac system, go to Trash, locate the deleted Picasa photos. Right-click on each and choose 'Put Back' to restore the pictures.
5. Get a photo recovery software to restore permanently deleted Picasa photos
Your deleted or lost photos from Picasa remain in the computer's hard drive, unless overwritten. But to retrieve photos from Picasa lost after deletion, formatting, virus infection, or other reasons, you need a recovery software. An efficient photo recovery tool has algorithms that thoroughly scans your drive irrespective of the file system it is using.
So if you don't find pictures in Recycle Bin/ Trash, backup or other locations, download Stellar Photo Recovery software, a complete recovery solution for all types of photos on Windows and Mac system. It can recover photos from Picasa shot with any digital camera, Android or iPhone.
Key advantages:
Allows preview of photos before saving
Recovers photos with the original name
Recovers after formatting, corruption, virus attack, etc.
Recovers from encrypted drives
Also restores lost videos and audio files
Quick steps to recover photos from Picasa using Stellar Photo Recovery software:
Step 1: Launch Stellar Photo Recovery software on computer.
Step 2: Select the location to scan. Turn on Deep Scan button at the bottom.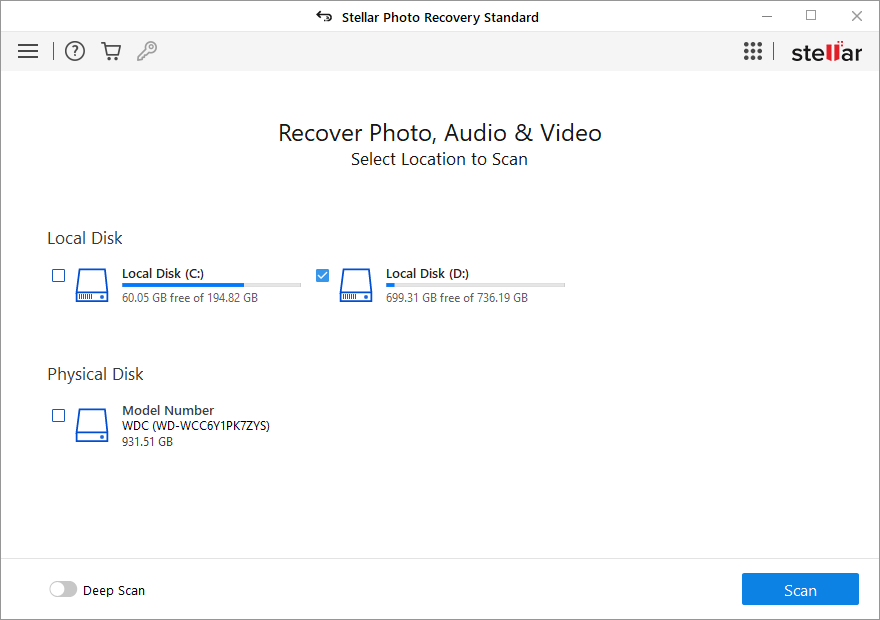 Step 3: Click Scan.
Step 4: Click on the found photo to preview. Select the required ones and click Recover.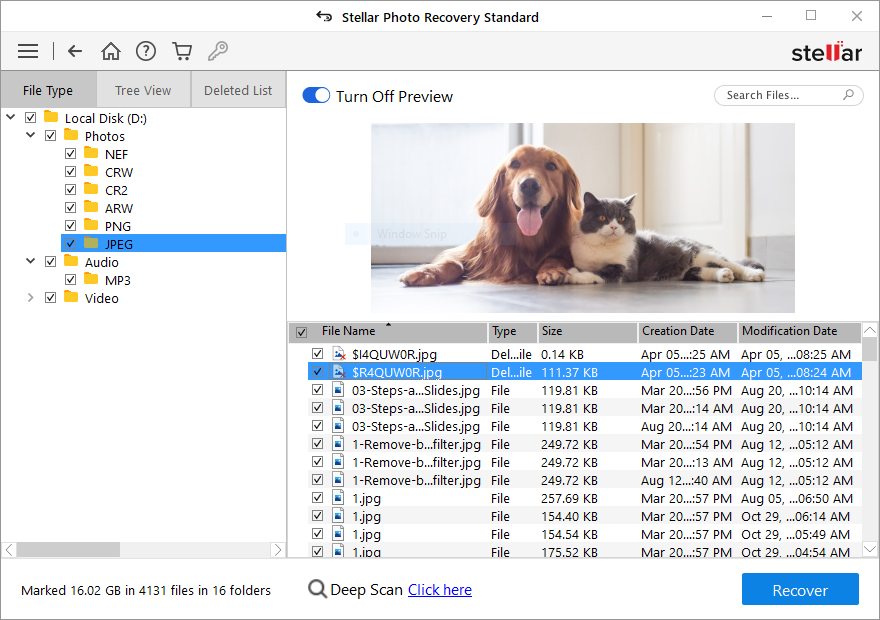 Step 5: Save the photos from Picasa on your computer or external drive.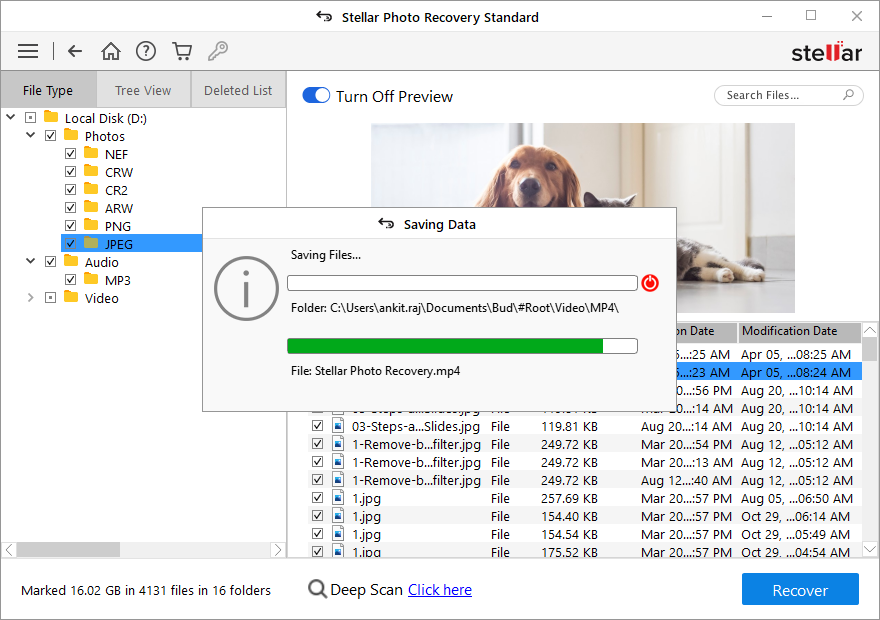 Finally
Picasa app doesn't store your photos. It only helps to manage, edit, and share photos that exist on your computer. So you can't trust Picasa as a backup or cloud storage for your photos. If you have deleted or lost photos from Picasa, try the methods shared in this post to recover missing pictures from the app.
Here we recommend — Stellar Photo Recovery, as a quick, easy, and the assured solution to recoup lost Picasa pictures. Take a free trial of the software to ascertain its effectiveness in recovering the Picasa photos from your PC or Mac. You can see the scan results and preview the found Picasa pictures in the free trial.