Recover Mac Data without Time Machine Backup on macOS Catalina
Summary: In this post, we will help you to recover precious data without Time Machine backup.

Wondering how data recovery on Mac is even possible without Time Machine? Well, it's easy when you have got Stellar Mac Data Recovery Professional software.

Try it now for free and see how it can recover your lost data without Time Machine backup.




Time Machine is an exceptional application that comes integrated with macOS; it performs backup on an external hard drive connected to the Mac. However, several Mac users fail to create a backup in time and only realize the mistake after the data loss disaster has occurred, in most cases the data comprises photos, videos, and files that you cannot recreate. Therefore, we have written this post to help recover precious data without the Time Machine backup.
Frequently Asked Questions
I have accidentally deleted my video collection from macOS Catalina, Mojave and I don't have a Time Machine backup; what can I do to recover them back?
My external hard drive has become corrupt; it had stored my important work & projects. How should I recover the files without the availability of a backup?
Recently, I sold my Mac after transferring all its data to an SSD; unfortunately, the SSD is not mounting on my new MacBook Pro. I tried all methods to recognize this SSD but failed. Please help me recover the data from SSD since I do not have its backup.
How Backup Saves the Mac?
The Mac like any other device comprises circuits, chips, and other electronic parts that are prone to damage over time. You can repurchase a machine, but your data is at risk. A backup is an assurance that even though the Mac fails, your data is secure.
Time Machine: This in-built backup application in Mac allows you to maintain a regular backup of your data. You can use the Time Machine to restore the entire macOS or just the files and folders you accidentally deleted.
Clone: Cloning is the method of copying the entire hard drive, and you can use it to restore the system if it fails. A system clone is highly effective as it keeps a copy of all the files and macOS setting at the time of cloning. You can use the clone to restore data at a later point in time when the operating system gets corrupts.
However, remember, a backup copy saves the day only when you had created it proactively before a data loss event occurred. Now, consider the solution below:
Recovering Data on Mac which has no Backup
Thankfully, we have data recovery application known as Stellar Data Recovery Professional for Mac whose sole task is to recover all your missing data in worst scenarios. The software is a boon for recovering permanently deleted files without the need of a Time Machine backup on macOS Catalina. In fact, Stellar Data Recovery for Mac tool supports data recovery from the external Time Machine backup drive and Time Capsule sparse bundle disk images.
Go through the steps listed below to recover data on Mac which has no backup:
Step 1. Launch the Stellar Data Recovery Professional for Mac and select Recover Everything or Customize Your Scan and click Next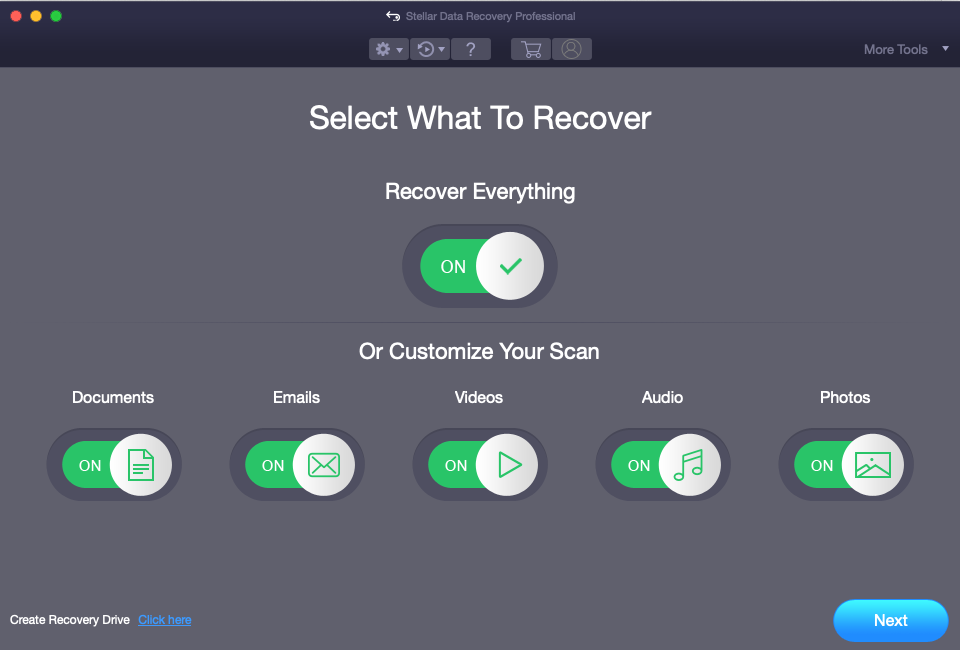 Step 2. Select the Macintosh HD and click Scan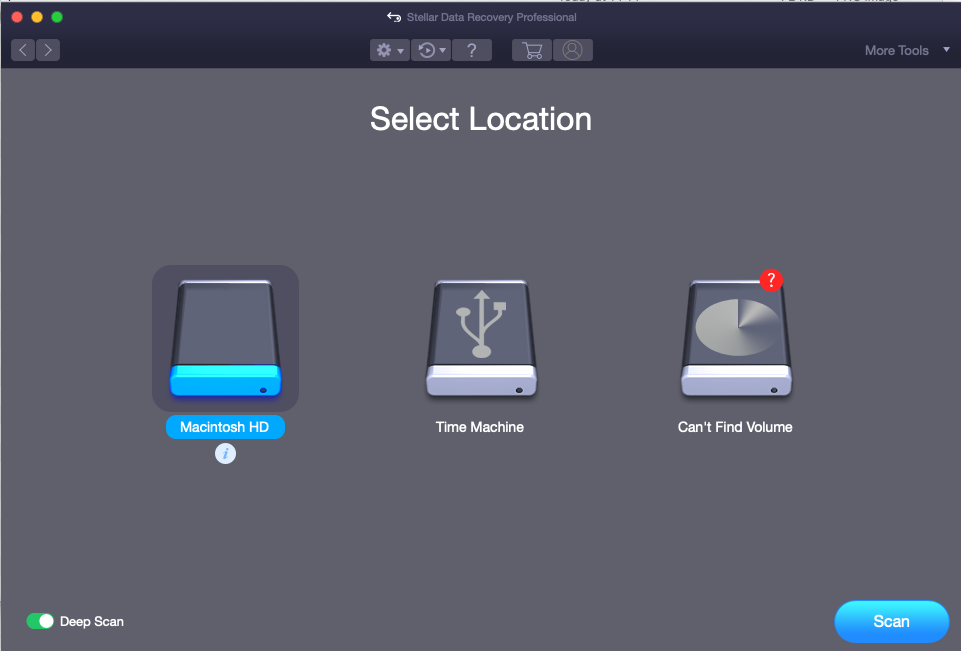 Step 3. After the scan completes, select the files and click Recover
Step 4. If the software is not registered, the wizard prompts you to register. Complete the registration process
Step 5. Browse the location to save the files and click on the Save button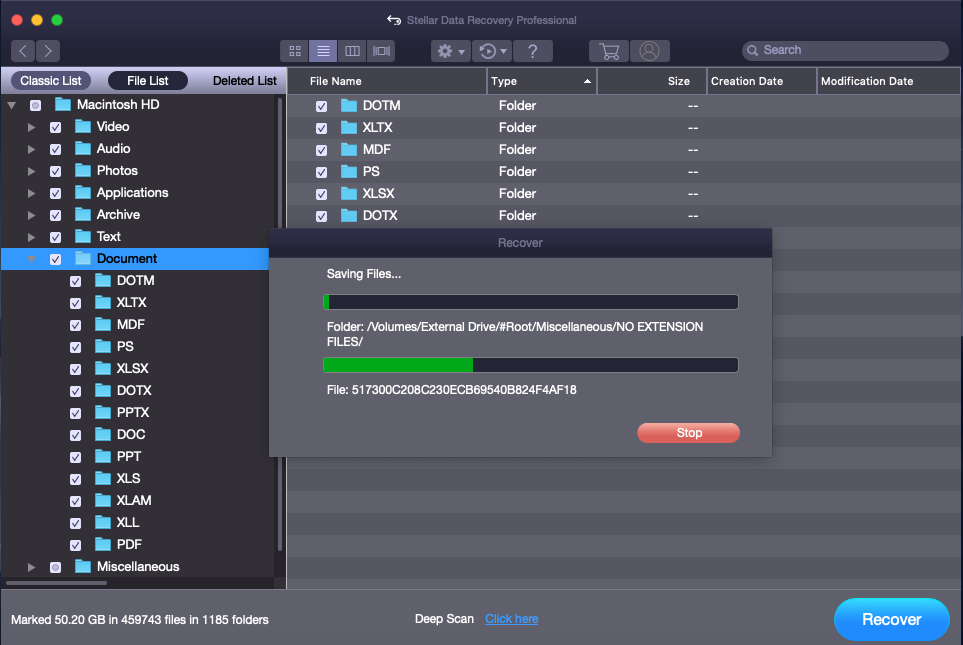 Conclusion
Time Machine is the best choice when it comes to safeguarding your data against any loss. However, most of us fail to maintain regular backup due to our busy lives and fall prey to data loss. In this blog, we have provided a solution that will help you prevent any data loss in the future.
Stellar Data Recovery Professional for Mac is a highly reliable and intuitive data recovery tool. With this software at your disposal, data loss will never be a problem for you. Avail your free trial now:

Best 5 features to look for:
macOS Catalina, Mojave support
APFS compatible
Advanced Recovery
File(s) Preview
Time Machine support
Was this helpful?