How to Repair APFS and HFS Partition on Mac?
Summary: This blog helps you repair a corrupt Mac APFS partition on your SSD/HDD.

However, if you are unable to fix your APFS disk then perform data recovery with Stellar Data Recovery Professional for Mac tool. Take a free trial of the software now.




If you are using macOS Catalina, Mojave or High Sierra then most likely your internal storage drive is an APFS partition. On macOS Sierra and OS X Lion; the internal drive could be an HFS+ partition. However, users are frequently upgrading to macOS Catalina 10.15 and becoming an APFS user.
How to Repair an APFS or HFS+ Partition?
If you are an avid user of macOS, then you must be using the Disk Utility tool actively. Disk Utility plays a crucial role in helping you do repair of APFS partition.
a) Launch Disk Utility on Mac
You can press Command + Space to launch Spotlight and type 'Disk Utility' and press Enter to open the application. Else, you can navigate to the Finder — Applications — Utilities — Disk Utility. Double-click the Disk Utility icon to launch on your Mac.
b) Target APFS/HFS Start-up Disk and Repair
After you have successfully launched the Disk Utility application on your macOS, you need to select the Mac partition from the left panel of the utility's interface. The start-up disk (no matter a hard drive, an SSD or a Fusion Drive) will get listed in that corner. Next, move your mouse cursor to the First Aid tab and leverage this feature to allow the Disk Utility to tour the logical structure of the start-up disk. In the logical tour, the Disk Utility will analyze the partition map, container, and directory structure of the APFS and HFS volume and bring-in the logical errors that it may discover. Nonetheless, the errors will be repaired via the Disk Utility mechanism, and if some error fails to get fixed then the utility will warn you of the next course of action which is:
"Disk Utility fails to repair the start-up disk. Backup as much data as possible and erase this drive." Read More APFS Data Recovery
c) Try Data Recovery when Disk Utility Fails to Repair a Partition
Why data recovery on APFS/HFS comes to the picture here? The answer is simple; if your Mac partition or volume is severely corrupt, then you will not be able to back up its data as you would typically do. Some other critical cases might occur (such as the non-start-up partition gets inaccessible) which requires data recovery immediately. Once all the data is recovered successfully on an external storage drive, then you can bravely proceed to erase the affected 'Mac start-up disk' or the 'volume' via Disk utility in recovery mode.
Try this Data Recovery Software on Mac
Stellar Data Recovery Premium for Mac performs 4 key operations on your Mac. Amongst those key operations, data recovery from a working drive, unmounted drive, corrupt SSD or HDD can be performed via the Stellar Data Recovery Premium.
Watch the Video to Recover Data from a Corrupt Mac Partition or Volume
The other three important aspects of Stellar Data Recovery Premium for Mac is as below:
Monitoring and internal start-up volume on Mac
Cloning the drive to other destination
Repairing corrupt photo files & corrupt video file extensions
Stellar Data Recovery Premium for Mac needs to be activated to leverage all the benefits provided by this application. If you want to become a registered user of Stellar Data Recovery Premium, then visit this page
How to use Stellar Data Recovery Premium for Mac?
Step 1: Download the software
Step 2: Launch the software and press Repair Video feature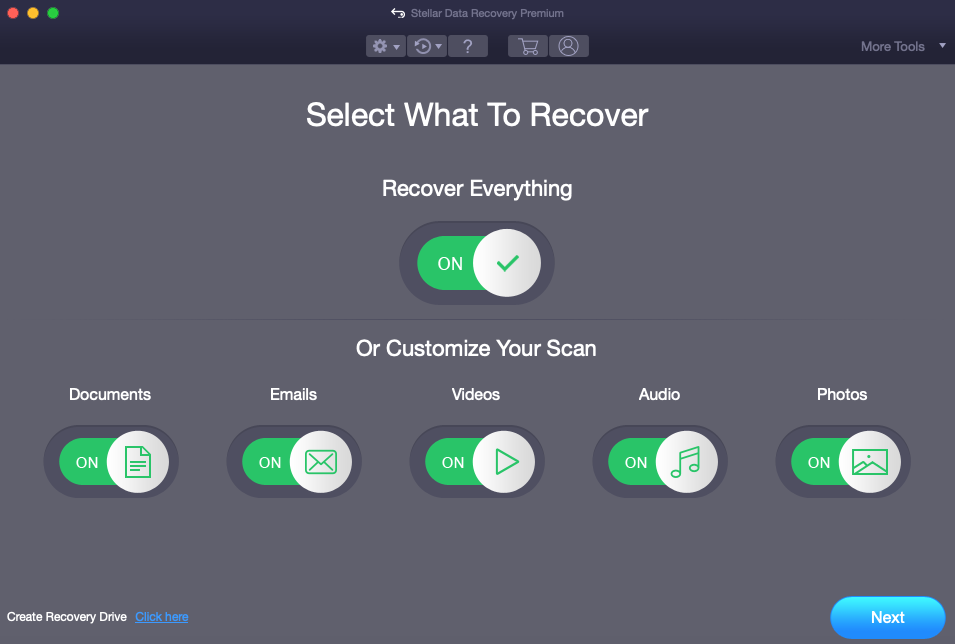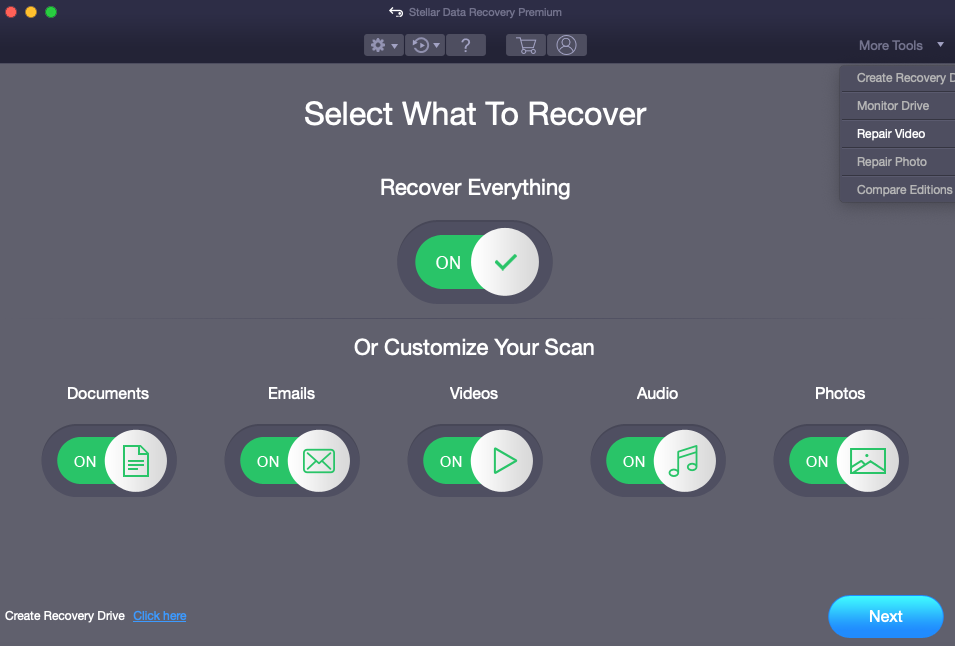 Step 3: Upload your corrupt video files to the software interface and press the Repair button
Step 4: Allows the software to repair the files. Once done, preview the fixed video files on your system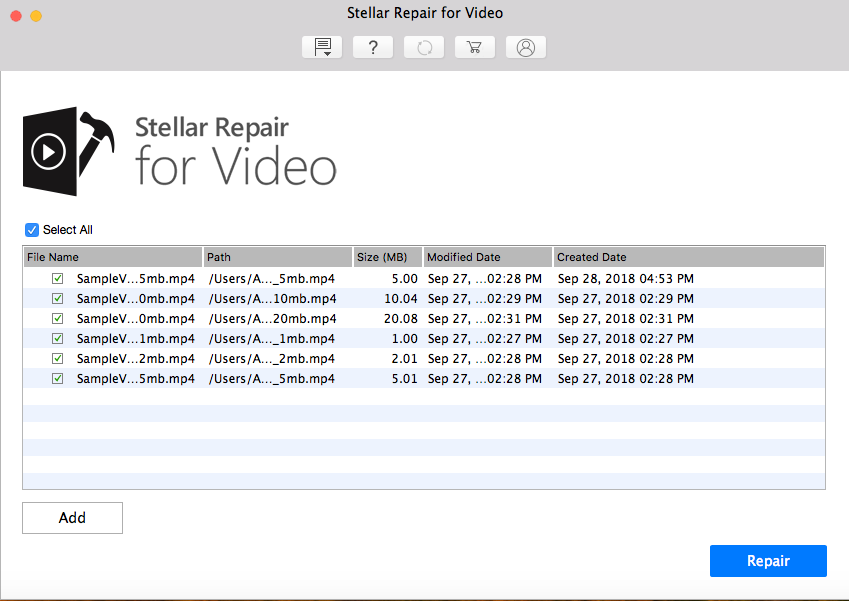 Step 5: You can save the repaired files once you have activated the software.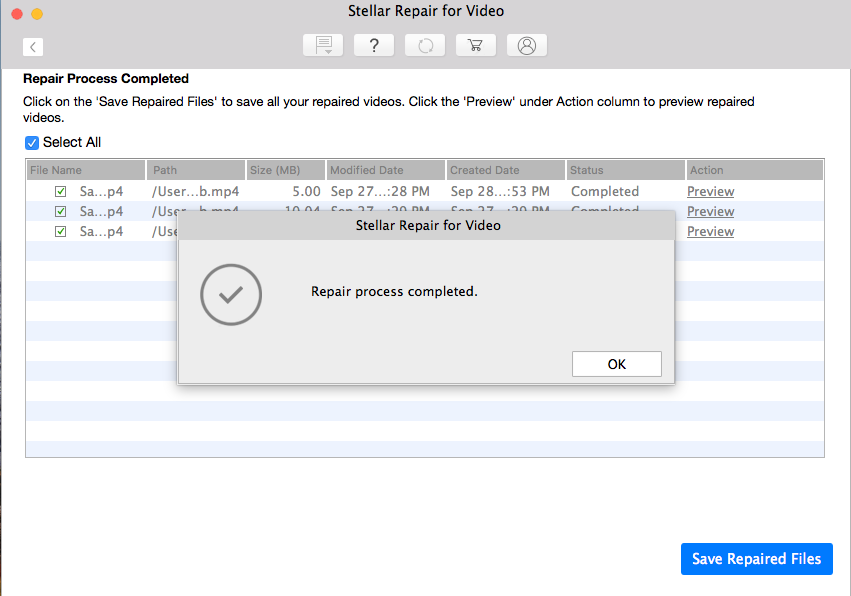 Similarly, leverage Repair Photos feature to fix damaged photo files on your Mac.
Benefits of Stellar Data Recovery Premium for Mac
i) You can repair damaged photos & videos before or after data recovery.
ii) No need to share your files online
iii) 24X5 Technical support for the software and your related queries
iv) You can perform data recovery on your Mac
v) Further, monitor the health of your storage drive easily
*Get the free trial of the software and register to get activation key for the Software Here
Conclusion
This blog focused exclusively on repairing a corrupt Mac partition or start-up disk of APFS or HFS nature. Nonetheless, if data recovery is essential then leverage Stellar Data Recovery Premium for Mac. This software has four unique features to provide you with data recovery, drive monitoring and repair module for photos and videos. You should try this for once if your Mac, storage drive or digital media files are at risk. The free trial will evaluate all the features of this application without any registration. Further, get me in touch for your queries via comment-box.
Was this helpful?