Summary: Much loved by Mac users, Apple's word processing app, Pages helps create amazing documents such as work presentations, reports, digital books, resumes, letters, posters, etc., on Mac. Pages are convenient too as it allows real-time collaboration among users who can access the document on their Mac, iPad or iPhone, or PC.

If you have accidentally deleted or lost your Pages document then read on to know how to recover deleted Pages with Stellar Data Recovery software.


As Pages documents are commonly used, there are several cases of loss of Pages files. 

You may have lost your important Pages documents due to emptying the Trash, formatting the external drive, or corruption and other reasons.
Although Trash and backup folders may contain your deleted documents but not everyone is fortunate always to restore them timely. 
What if you have deleted your Pages files from Trash or never took backup through Time Machine? And now you desperately need those documents!
If you are in such a situation, read on to know how to recover deleted Pages documents on Mac.
The post is applicable to MacBook Air, MacBook Pro, Mac mini, iMac, and Mac Pro, using Mojave, High Sierra, or older macOS devices. 
How to recover deleted Pages Documents on Mac?
The assured way to restore the deleted Pages documents is to take help of a professional file recovery software — Stellar Data Recovery Professional for Mac.
The software quickly scans Macintosh drives for lost documents and it is easy-to-use. You can restore all your Pages documents files along with their original name, date, and timestamp. Stellar Data Recovery for Mac works in situations of accidental deletion, formatting, hard drive corruption, or Time Machine corruption etc.
The software previews the recoverable Pages files after scanning and then saves them at your desired location.
In Steps: Recover Deleted Pages Documents from Macintosh HD or External drive on Mac  
Step I. On the home screen, go to the Settings icon on the top
Note: Before moving to step 2, add Pages documents in the supported file format (Read the steps to add Pages in the supported file types below)
Step II. Next, on the home screen, 'What to Recover' select Documents 
Step III

.
Click on the Settings icon on top. In the pop-up window, under
Document
formats
, select
Pages
file
. Click
Close
Step IV. Select the drive from which you want to recover Pages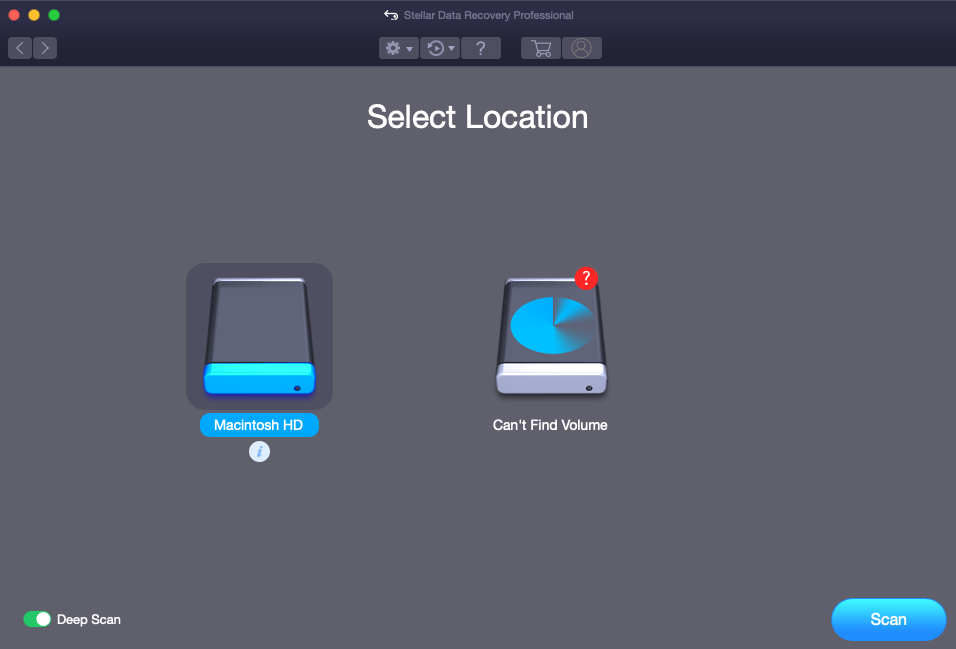 Step V. Toggle Deep Scan and click Scan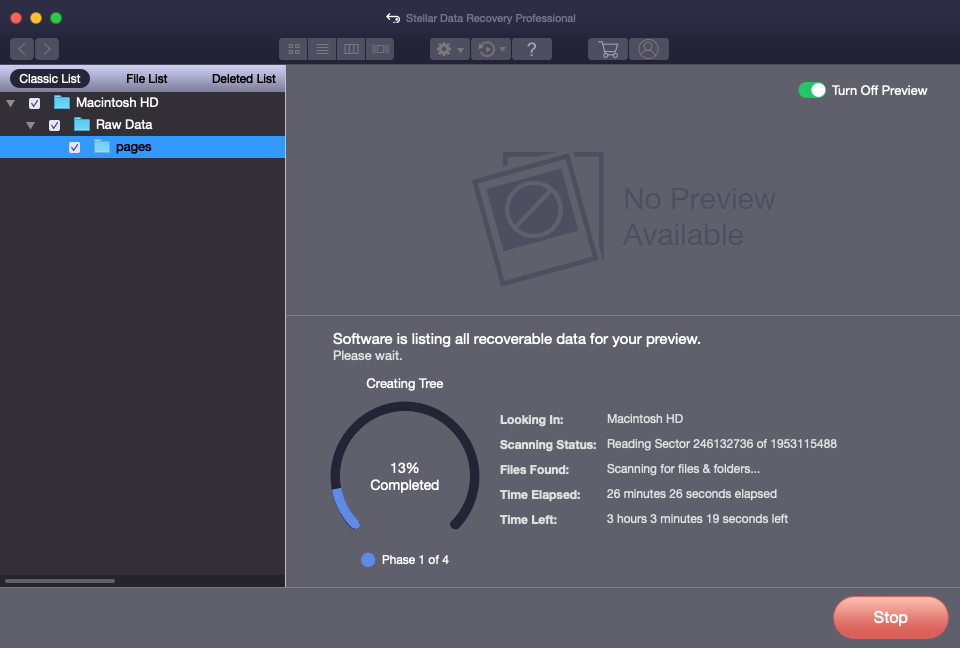 Step VI. Preview the found Pages files and click Recover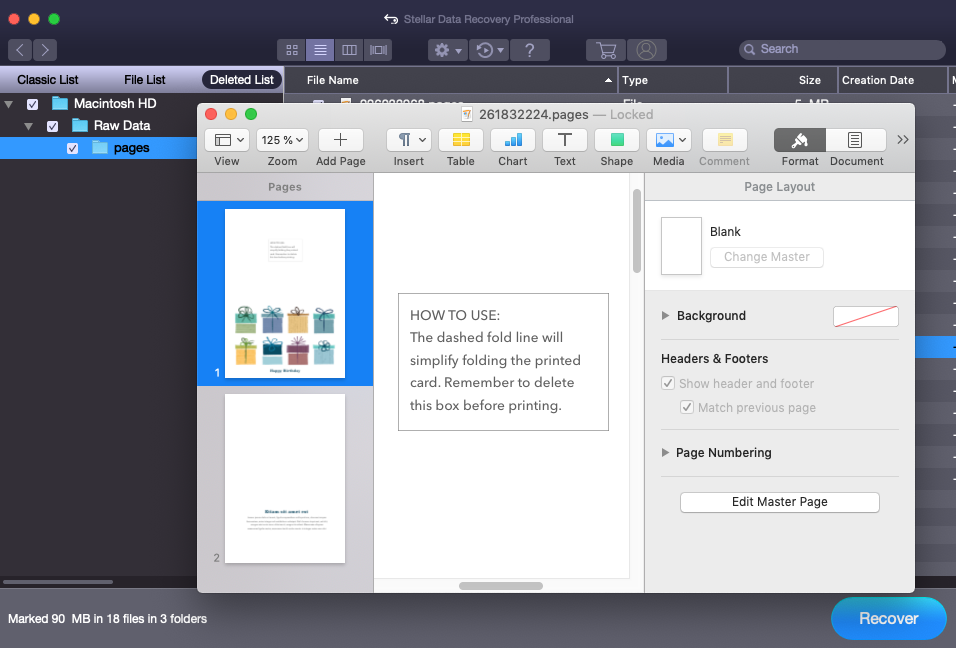 Step VII. Browse to select the destination to save the recovered Pages documents and click Save
How to add Pages files in the Supported file types
Once you download the software on your macOS, follow the below steps to add Pages file format in the supported file type list in Stellar Data Recovery Software for Mac
On the home screen of Stellar Data Recovery for Mac, select Settings icon and click

Settings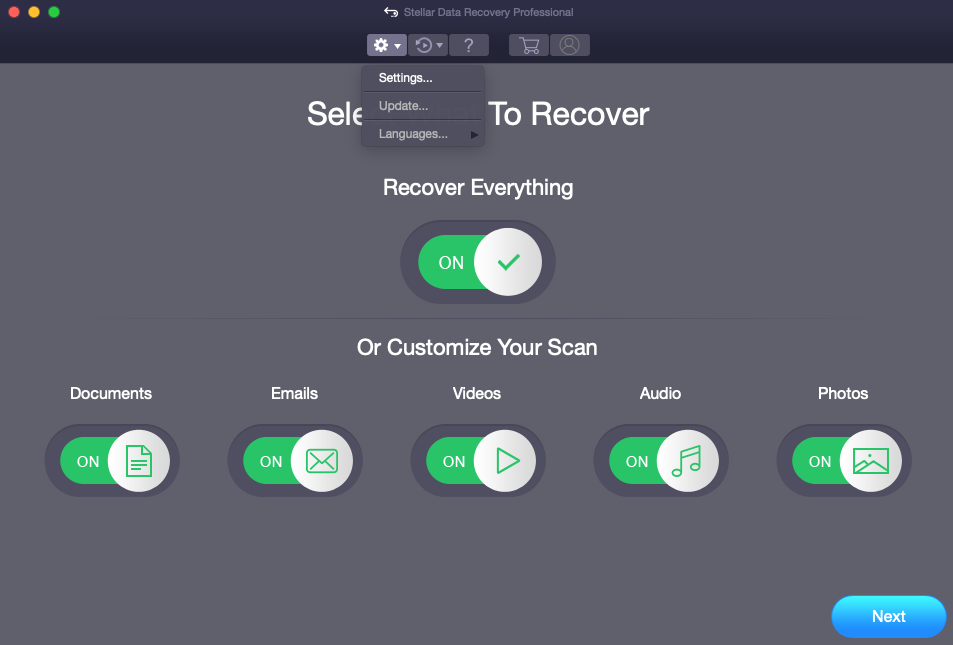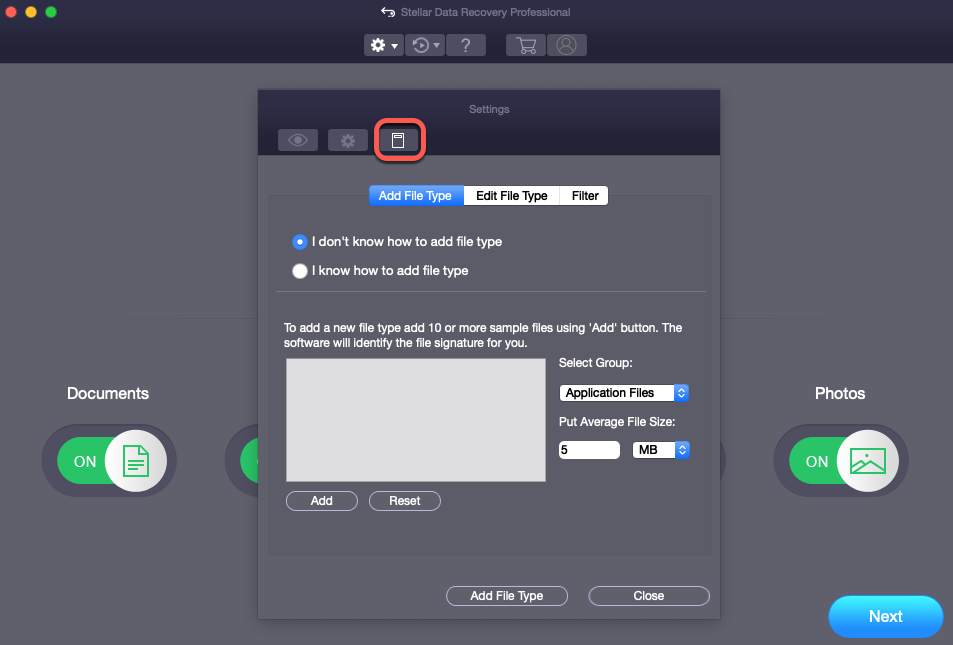 Select

Add

file

type tab. Click

on

Add

button to upload 10 Pages files as samples. This will help the software to identify the file signature and recover the deleted Pages documents.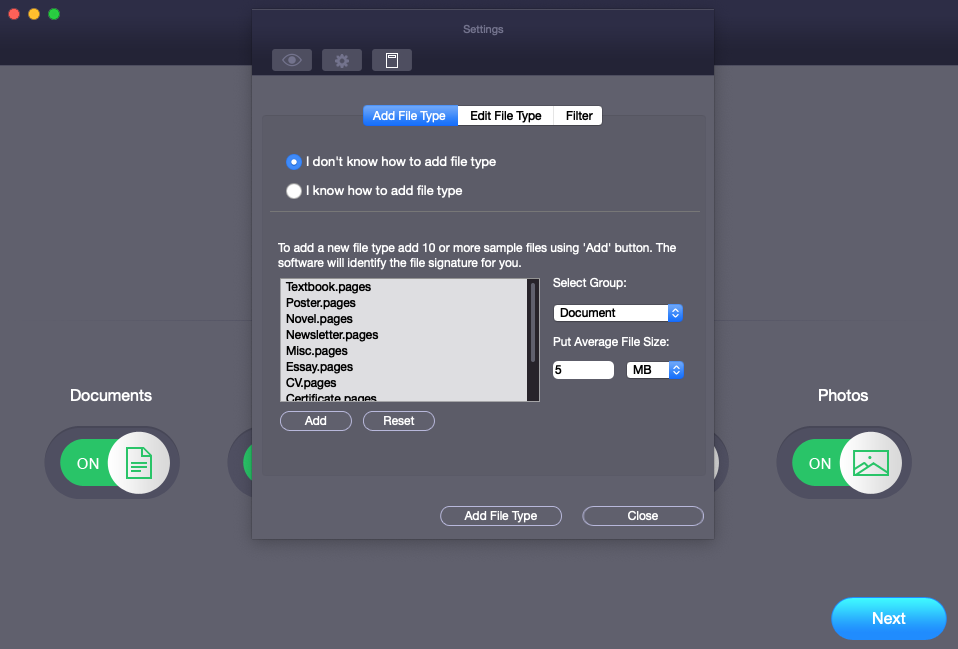 Next, click

Add

File

Type

to save your settings. A message 'New Header Added Successfully', appears. Click

OK

.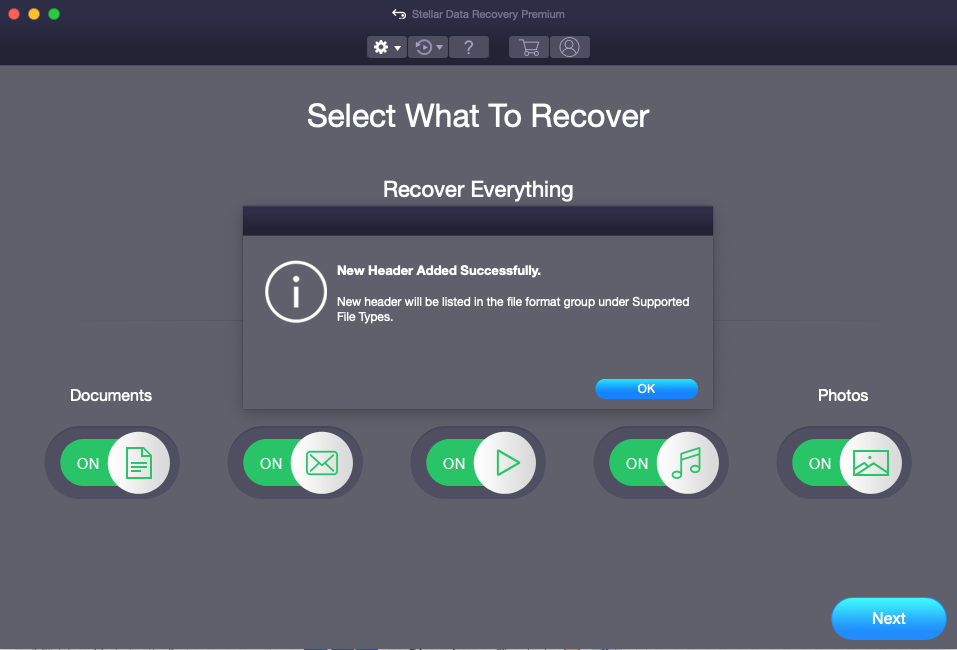 Conclusion
While Pages is a widely used word processing app on Apple, many a time you may face loss or deletion of the documents on Mac. Stellar Data Recovery Professional for Mac is a secure and effective Pages recovery software to recover deleted Pages documents. The software not only recovers from macOS lost volumes, corrupt SSDs/ drives, but also from unmounted USBs. It supports the latest macOS on MacBook Air, MacBook Pro, iMac, Mac mini, Mac Pro, etc. Additionally, the software recovers Office documents, photos, videos, audio files, emails, and other files.
Quick recovery and ease-of-use make it popular among Mac users who have lost or deleted their Pages documents.